Looking for a fun craft that will give your little one hours of fun? Check out this easy to make Rocket Ship Toilet Paper Roll Craft. It's a fun craft that's out of this world.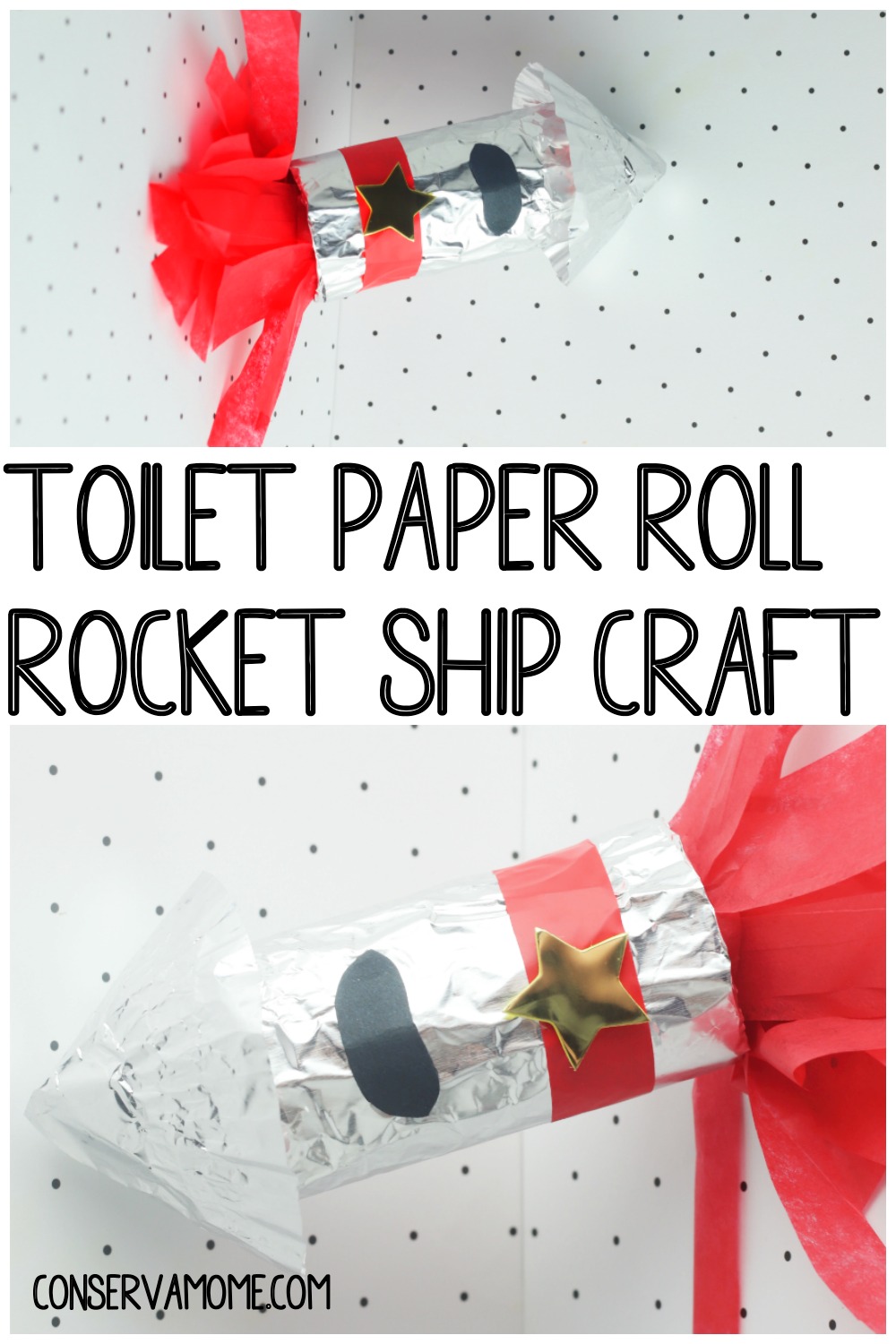 Toilet Paper Roll Rocket
Toilet Paper roll crafts are some of my favorite crafts to create with my kids. There are so many great creations one can make with just a little creativity and fun. The sky's the limit to what you can create like this adorable butterfly from The Best Ideas for kids or this magical unicorn from Easy peasy and fun.
That's why I love this Rocket Ship Toilet paper Roll craft. It's such a fun craft to make perfect for that little astronaut in your life. There are so many fun Outer Space Craft ideas one can make and this one is definitley on the top of my list along with the printable Outer Space Spinner Craft here.
So read on to check out how easy this craft is to make below.

What you'll need to make a Toilet paper roll Rocket
Empty toilet paper roll
Aluminum foil
Foil cupcake liner
Red tape
Star sticker
Black construction paper
Red tissue paper
Instructions: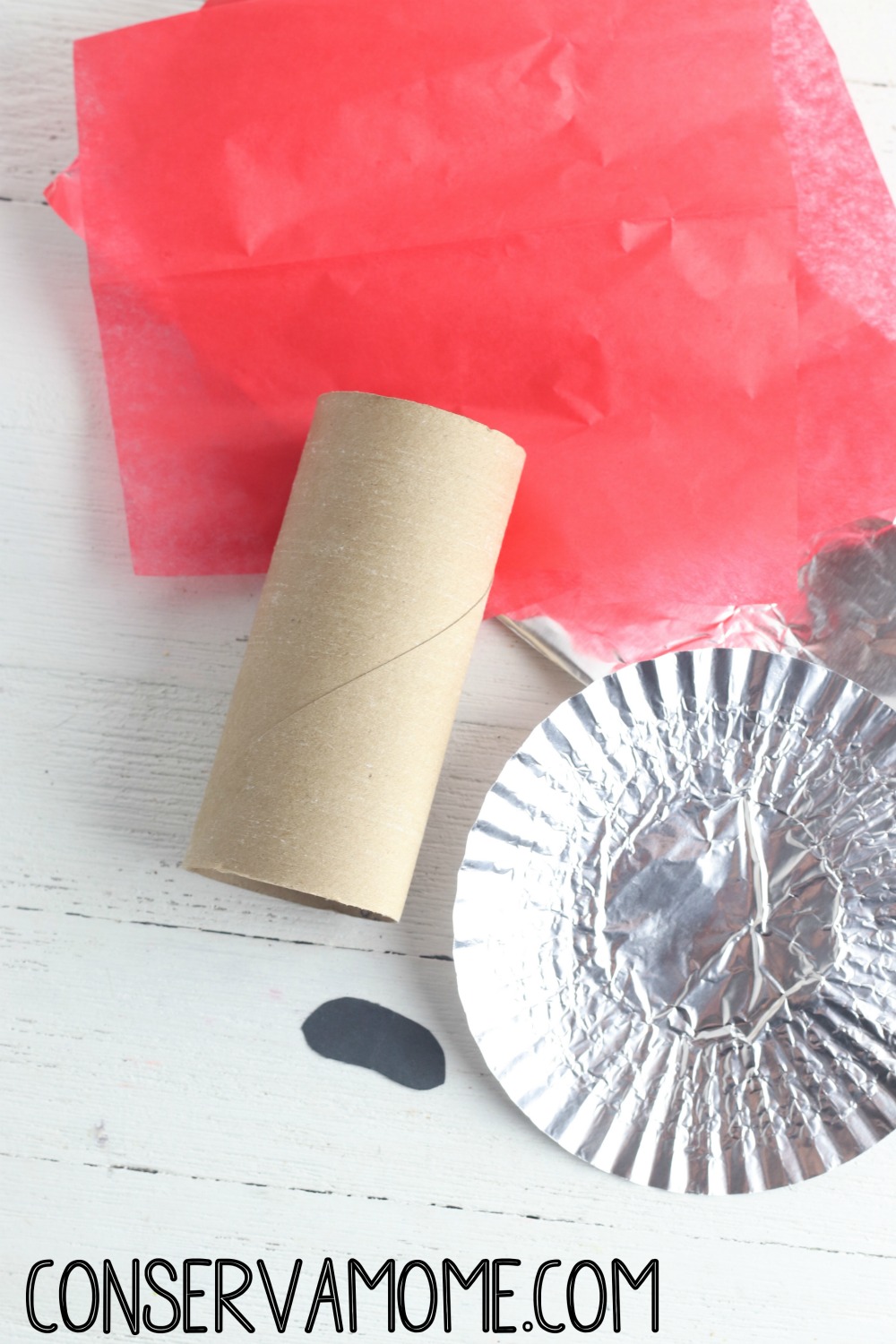 Cut a piece of aluminum foil to fit the toilet paper tube. Wrap the foil around the tube and secure the ends in place with glue.
Flatten a foil cupcake liner and fold it in half. If you don't have one you can always cut a circle out of the foil and flatten.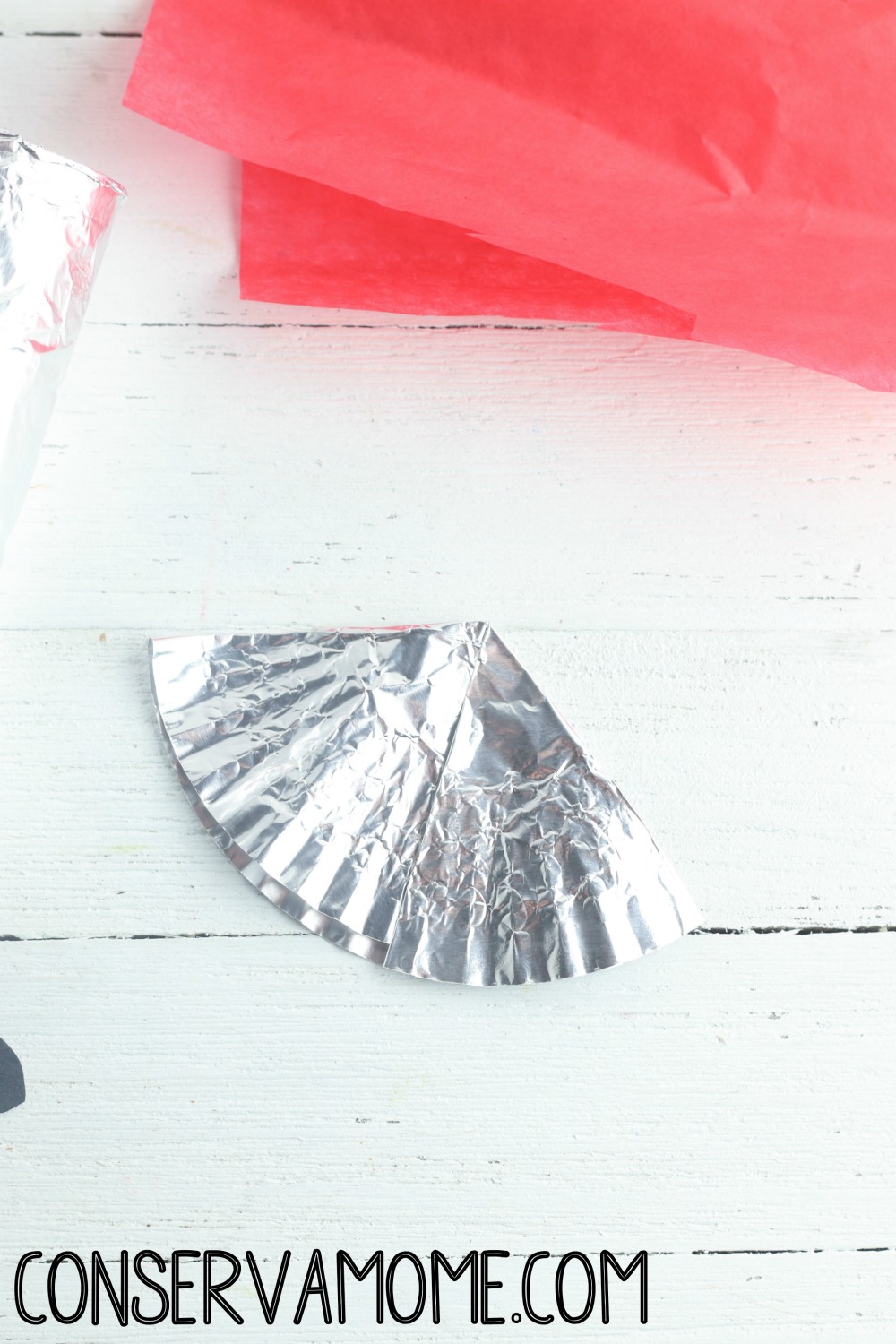 Fold one side in toward the middle and secure it in place with glue. Open the wrapper up to form a cone shape. Attach the cone to the top of the toilet paper tube.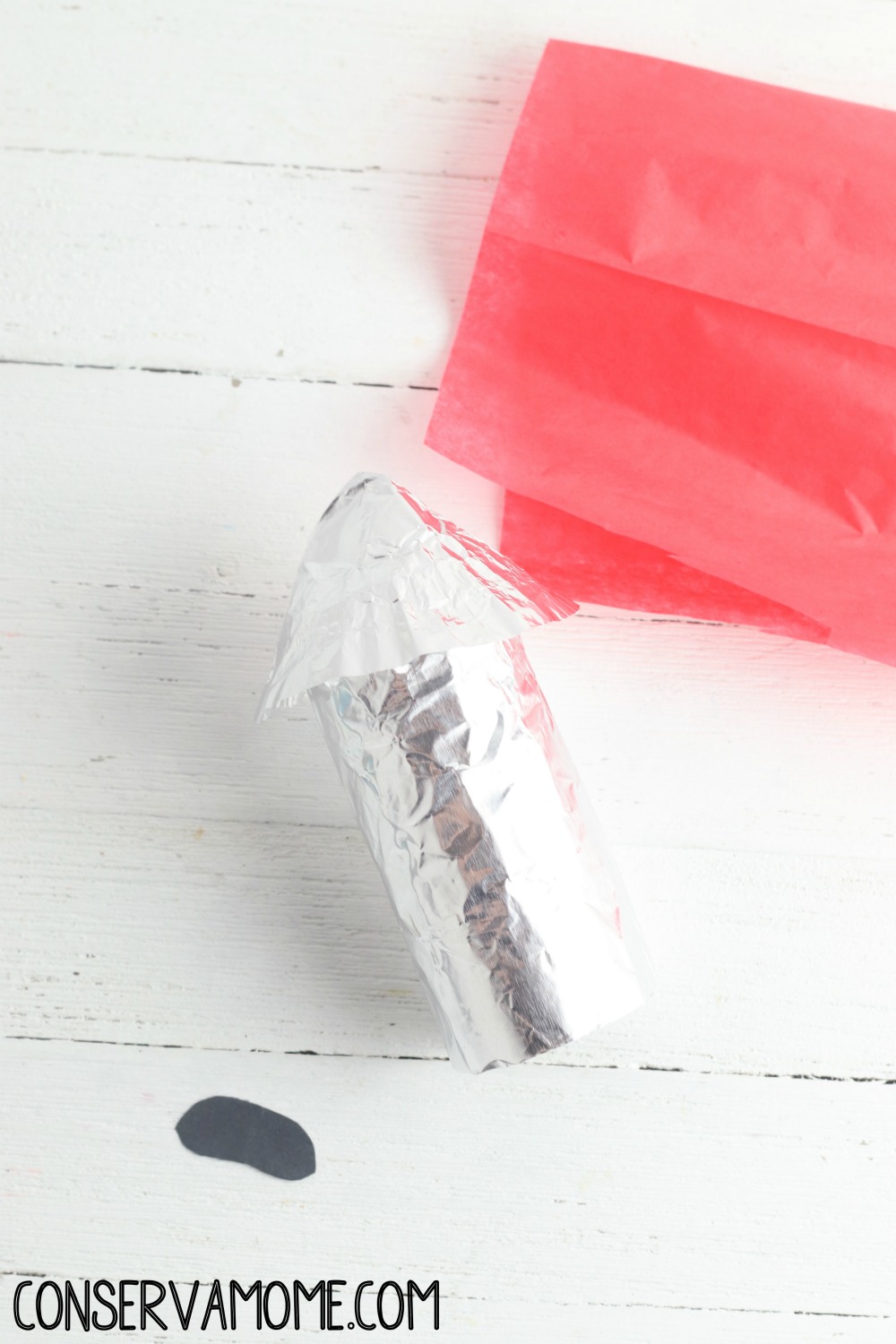 Cut a small windshield out of black construction paper and glue to the center of the tube. Decorate with red tape and a star sticker.
Cut out a long piece of red tissue paper.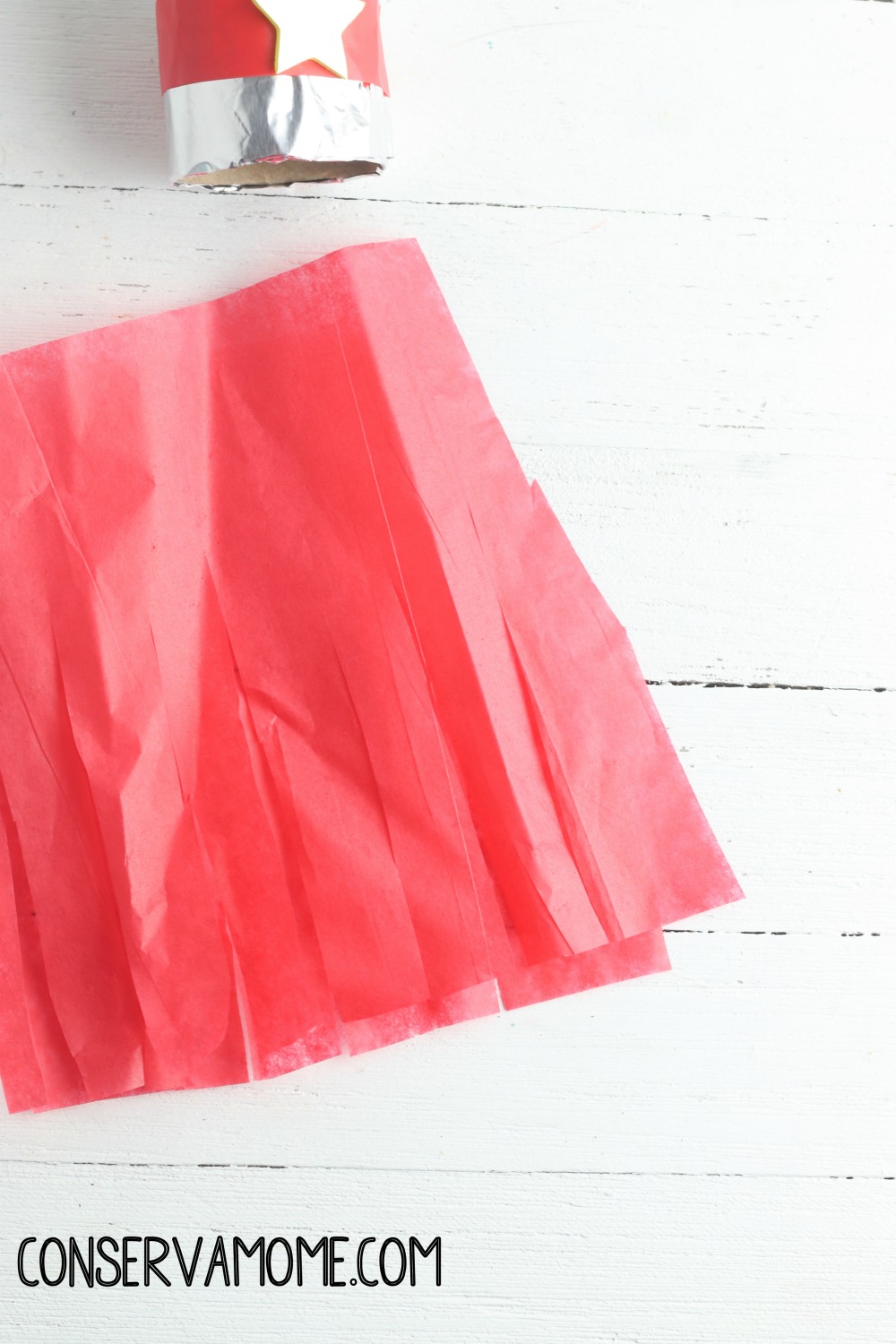 Use scissors to cut slits along one edge of the paper and glue the paper to the inside bottom of the tube.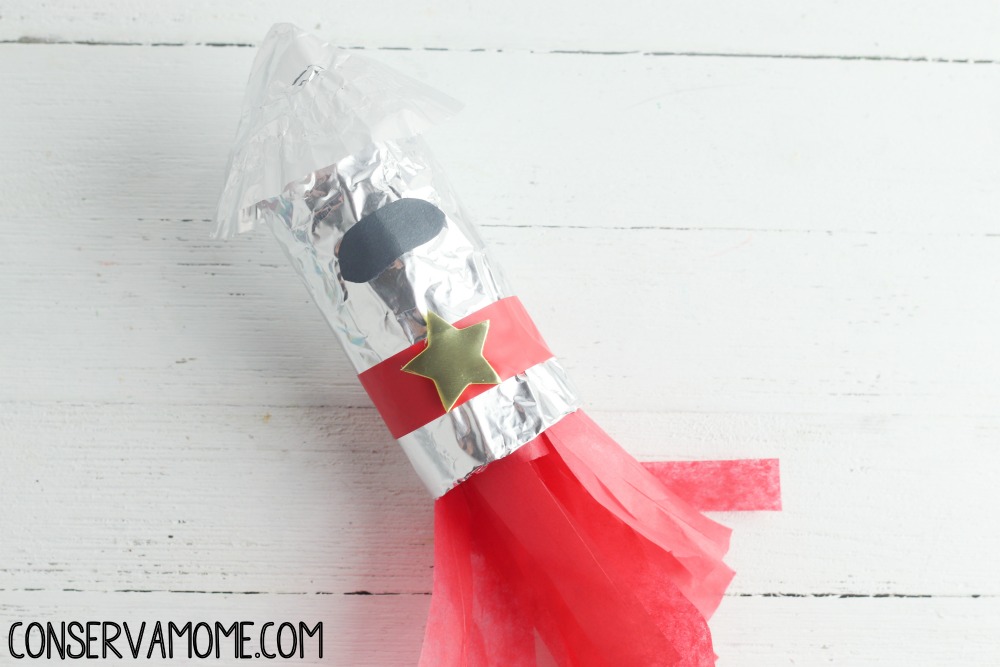 Toilet paper roll craft fun
As you can see this is crazy easy to make and will put to use any leftover toilet paper rolls you have. Looking for more Toilet paper roll crafts? Check out this round up below of fantastic Toilet Paper Roll crafts.