Find out how I'm Ready to #OwnMyFuture with Prudential! This is a sponsored post for SheSpeaks/Prudential.

This is probably one of the most important posts I'll write on my page. Why? because it talks about something we all don't really want to talk about but need to – finances.  Even though my husband and I have been married for almost 15 years, have 6 kids and really don't have a lot of debt, we've never really sat down and talked about finances and our future. We've had fleeting conversations where we talk about a budget, or "wow we need to save money for the kids' college".  But that's where it stopped because it hasn't been something pressing in our lives.  If you ask one of our kids what they want to be when they grow up   one wants to be a Youtube star, one wants to be a missionary, the one wants to be a princess and 4.0 wants to be Batman. So, you can see why something so important kind of gets pushed to the wayside. We also live in New England which means we pay tons of money for everything that the rest of the country probably doesn't. So many times, we end up spending a lot more than saving. Factor all these things together and add the fact we really haven't sat down and talked about our financial future and this could all add up to a future recipe for disaster. As part of my Prudential Ambassadorship I had to sit down with a Prudential Financial Professional and talk finances + my future.  I am not going to lie. I was a bit nervous. However, after having this meeting I realized how long overdue this was.
Because of the holidays and crazy schedules my husband and I spoke with our financial professional over the phone. It was such an eye opening, yet necessary meeting we needed to have. Let's face it, no one likes to talk about finances with a perfect stranger.   It's something so personal that can be hard for many people to do. However, I was blown away at how productive, comfortable and beneficial this meeting was.
We began the meeting just talking about ourselves, our kids, our life. We even talked about the darn well pump that had just decided to rest in peace the week before.  We then began to tell her how we were planning for our future. Although my husband has a lot of various ways in which we are planning for retirement, we both realized we weren't even close to ready. I also realized I was pretty clueless about many of the insurances, plans and what not my husband had in place for us. It was sobering to say the least.
Most people are living day to day, and planning for the future is the furthest thing from their minds right now. Let's face it, fixing the well pump, replacing the boiler, or getting a new car because yours just died are the priority. The here and the now. However, Mary Kay Sloan our Prudential Financial professional, had some great common-sense advice to help us get started on the right path to owning our future. It was about becoming aware of what we need in o­­­rder to make it, the products available to help us, and most importantly, the game plan to get us started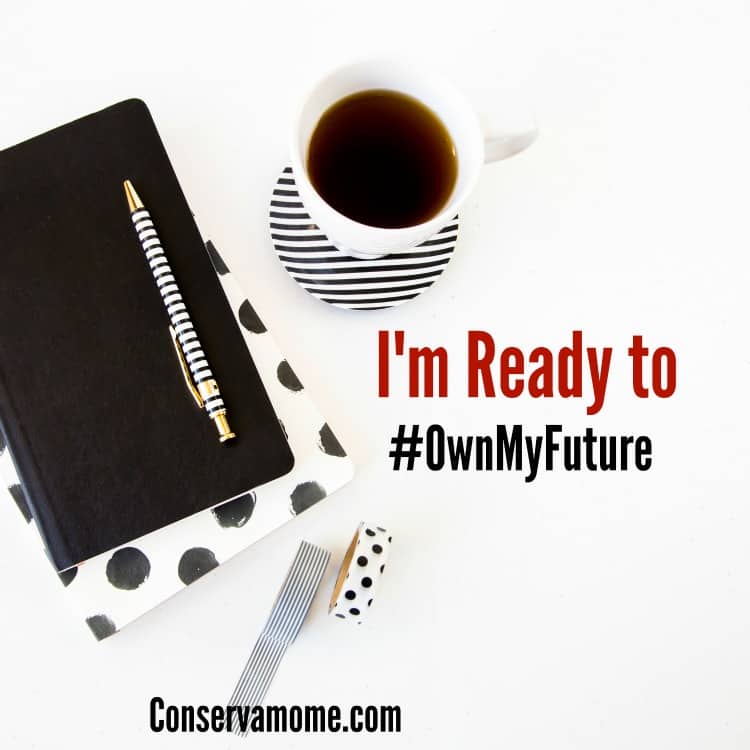 The most important topic we covered was how crucial my husband's salary is and how we need to make plans in case, God forbid, we lost it.  It's amazing how little things add up and putting important things into perspective is a must. Things like your daily coffee or cable add up. That doesn't mean you have to go without, but could you maybe get a smaller size and put the difference into a savings account? It's not about going without but figuring out how to be able to save for the future.
Most importantly, I can't say enough about the value of sitting down and discussing your future finances with a financial professional. For women, it's especially important because we already have some factors working against us like, the wage gap, the investment gap, the time gap + the fact that women are living longer and living alone more. Women retire with 67% of the wealth of men, but they live 5-6 years longer than men do.1 Women are more likely to be single later in life. Marriage patterns have changed over the last few decades.  Divorce has become more prevalent, and more women are choosing to remain single.2
The meeting with Mary Kay gave us so much to talk about, to plan, and most importantly, to begin planning for our future including the inevitable and everyday emergencies.  I learned that it's important to have these conversation with your significant other and to come up with a game plan together.
We'll be meeting with Mary Kay again to talk about what plans we have in place and she's going to help us be accountable for them. I'm excited and ready to take control of this aspect of my future. With six kids, we can't be careless and must stay a step ahead of the game. So not only are we getting ready for whatever they want to become when they grow up….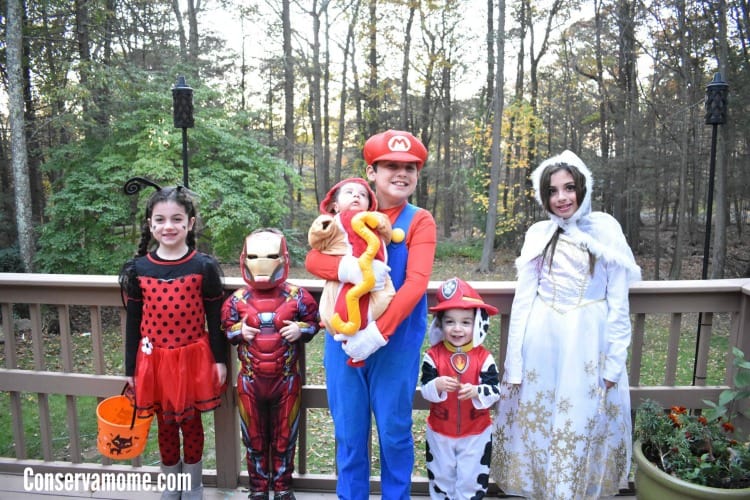 …but we can make sure we are financially covered if anything happens.
Prudential wants to help women educate themselves about these challenges so that they prepare and protect themselves. Prudential aims to empower women with financial solutions so they can be confident they are making the right decisions for themselves and their families.
Talking about personal finances with a licensed Financial Professional is a great way to start a journey toward owning your future. Click here
) to get in touch with a Prudential Financial Professional today.
Most important! Follow the conversation:
Hashtag: #OwnMyFuture
Twitter: @Prudential
Instagram: @Prudential
YouTube: Prudential
Facebook: @Prudential
Connect with a Prudential Financial Professional: smarturl.it/CMpruform
Sources:
Prudential Retirement analysis; National Center for Health Statistics, Health, United States, 2015: With Special Feature on Racial and Ethnic Health Disparities. Hyattsville, MD. 2016.
2  Cruz, Julisa, "Marriage: More Than a Century of Change" (FP13-13), National Center for Family & Marriage, 2013,)