This Onion Roasted Potatoes recipe is the perfect Easy & Delicious Side dish to make your Dinner even better. Check out how easy it is to make below! This post is sponsored by Mirum, but opinions expressed are my own.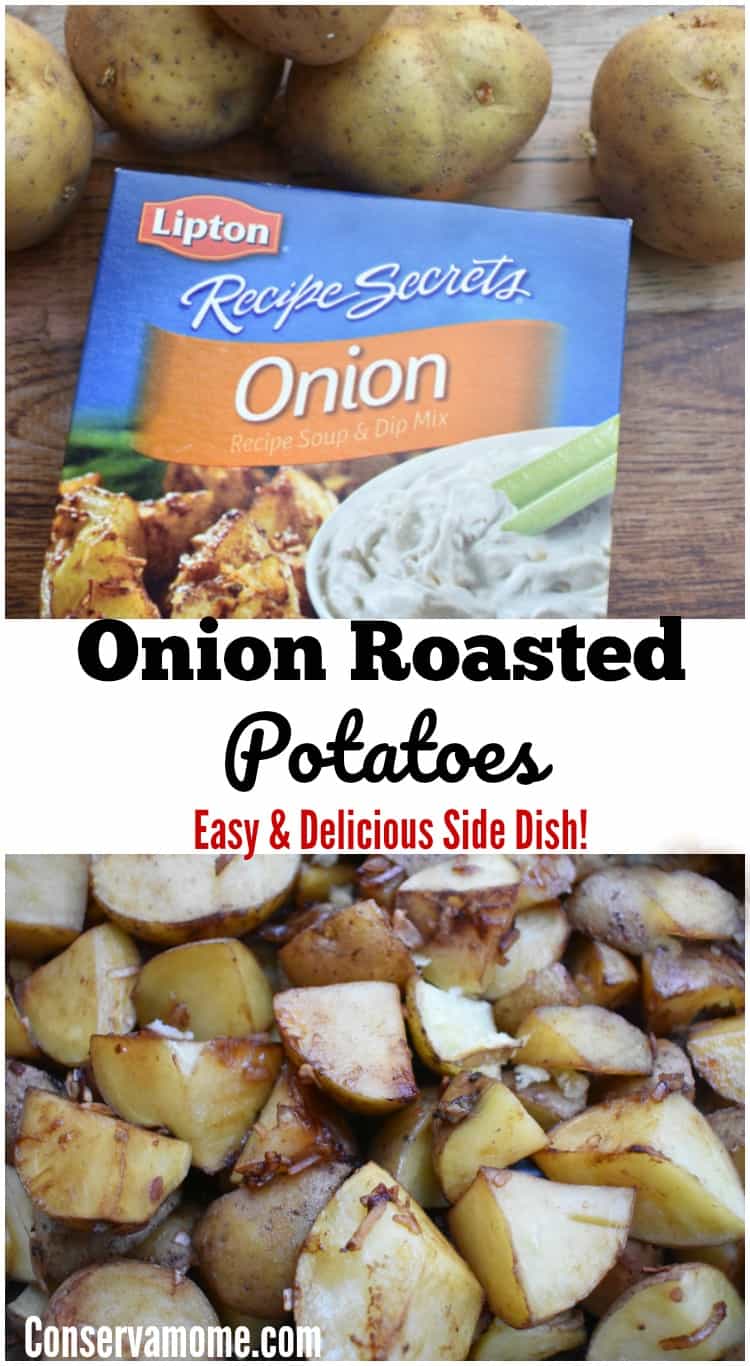 Onion Roasted Potatoes- Easy and Delicious Side dish
Every new year I come up with a thousand resolutions that end up getting thrown by the way side because #Life. However, this year one resolution I've decided to stick to is make more homemade meals for my family using easy and simple ingredients. Monday's tend to be especially hard for me because for some reason I feel like I'm a hamster in a wheel, stuck and not really going anywhere. Thanks to a little help from Lipton and Sam's club that resolution just got easier to accomplish.
A quick trip into Sam's club will get me all the ingredients for a meal that is both delicious and easy to make.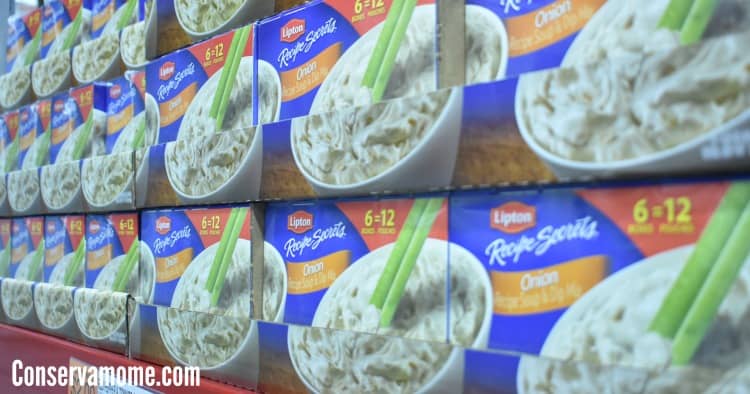 If you haven't done so already Sam's club offers some great ways to go in and out in no time with the Scan & Go App or Club Pickup. I have become dependent on the Scan and Go app because all you do is scan the items you want, put them in your cart and check out when you're ready to go! Show your phone at the door and be on your way. No waiting in line, no taking anything out of the shopping cart, just pure convenience. That's a huge plus when you've got two babies with you that aren't exactly patient about going to the store.
One of my favorite recipes, that's become a HUGE hit in my home are Onion Roasted Potatoes. This recipe is so Easy to make my 9 year old has made it her signature dish. This dish is so full of flavors, you'll wonder why you never made this before!
What you'll need to make Onion Roasted Potatoes.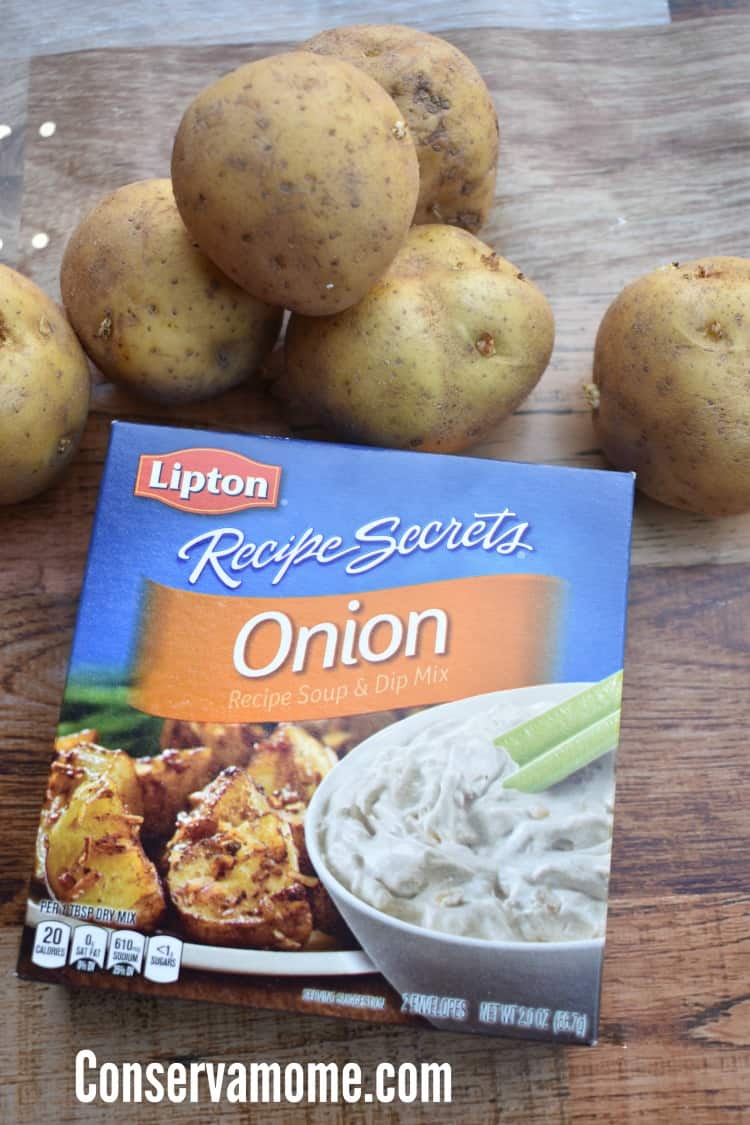 Preheat oven to 425°. Combine all ingredients in 13 x 9-inch baking or roasting pan.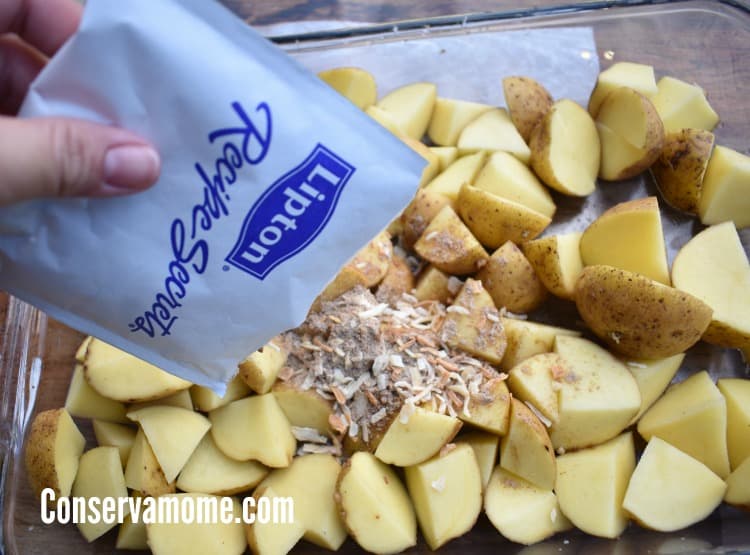 Bake, stirring occasionally, until potatoes are tender and golden brown, about 35 minutes.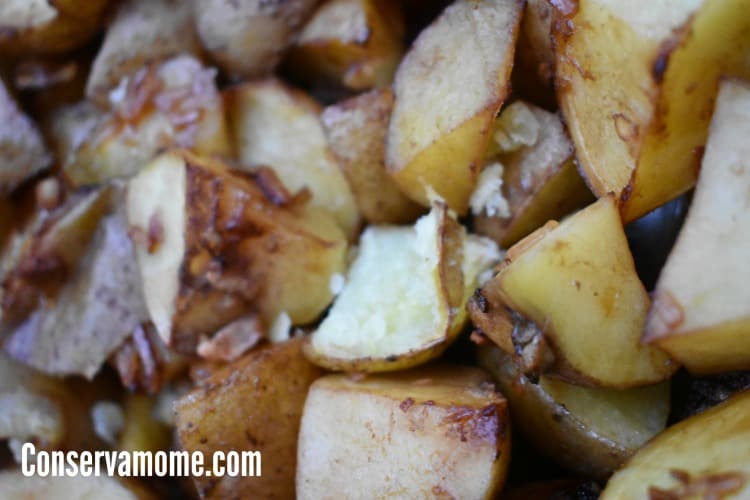 Make it your own recipe by adding a favorite ingredient like parmesan cheese!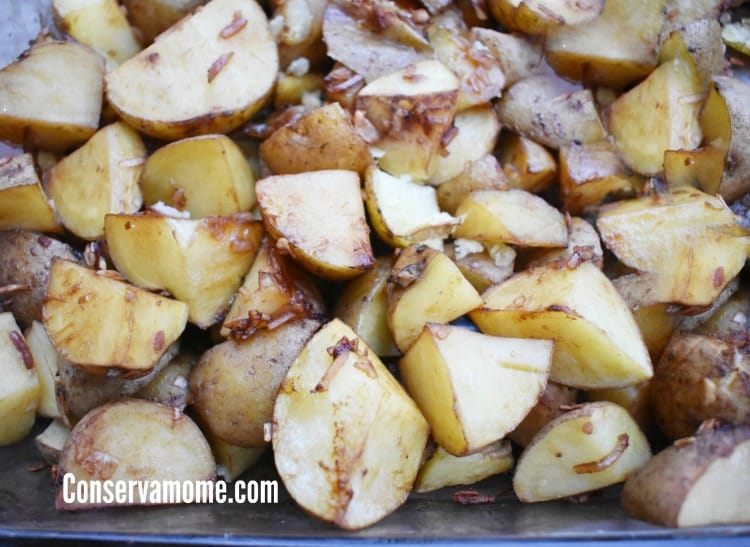 Pair this delicious side dish with a main dish like Chicken, Pork or a Meatloaf and you're Monday just got more delicious!
Check out how easy it is to make this dish below:

Make this recipe your own with fun and delicious ingredients from Sam's Club. Try a new meal every Monday. Before you know it, everyone in your house, will be looking forward to #MixitupMondays.
Make sure to share or repin this fun recipe below~