Just because you live in a small space doesn't mean you can't make the best use of your rooms when it comes to kids. Check out some easy ways to help create a playroom in a small space. These playroom ideas will help you come up with some fun spaces for your kids!
PlayRoom Ideas: How to Create A Playroom in a Small Space
Kids! They're great, but come with so much baggage –literally! If you live in a small home or apartment, storing play things and dedicating a play space won't be a breeze. Here are some tips on how to create a stylish and functional playroom in a small living space:
Use furniture to create an artificial room boundary
Set aside a corner of your living room to be your child's special space. Use child-friendly furniture to create a visual boundary of the 'room', like a low bookcase or a movable desk with plenty of drawers. The idea is to use the space you have as efficiently as possible. Instantly, you have a 'room' where all your child's belongings can be stored. A bookcase does not have to be only used for books. Utilize the space on the shelves for toys.
Child-friendly flooring
In a small apartment, it's probably not realistic to have separate flooring from the rest of the room. However, you can use brightly colored mats and rugs to make the play area look cheerful and bright. Look out for striped or checked rugs in bold colors, or alphabet squares. If your play room is large enough, you could use rugs to help delineate separate areas, such as a book corner and a play area.
Comfortable seats that double up as storage
Bean bags always look fun and cozy, which make them instant playroom favorites. However, also look for clever seats that double up as storage, such as a traditional toy chest. This can be used as a bench or a padded stool with a cupboard. Avoid putting adults chairs in the play space, since these take too much space and are useless for children. In fact, no seats should be allowed in the playroom so children get more freedom in terms of space.
Make the most of your walls
When space is at a premium, it is important to use walls as much as possible. Hammocks made of netting are great for storing cuddly toys, while a mirror always helps to make the space look larger than it actually is.
Use sturdy wall shelves to make a feature of your child's most attractive possessions, such as a globe or antique doll. His/ her favorites should also be on display for easier retrieval. Look for hooks for hanging items. Let your child choose a theme for their playroom and decorate the walls with the corresponding decals, such as fairies or dinosaurs. Decals are inexpensive and can be easily peeled away without leaving any damage.
Tidy away clutter
If you have a kid and you are yet to choose a living space, the decision of having a future playroom should be a factor when selecting a home. Choose a condo for sale at Zipmatch and make use of the filters available, like floor plans or measurements. The real estate portal in the Philippines also offer advice on hunting for family friendly condos in Manila and how to childproof your new home.
The whole point of having a designated play corner is to keep your kid's belongings in one area and under control. If your child finds it hard to keep their belongings tidy, help them by having plenty of storage containers around. This setup naturally helps their organizational skills to develop. For example, you can provide a tub for Lego or one vintage tin for pens and crayons.
Looking for more ways to maximize your space? Check out 35 CLEVER AND CREATIVE TOY STORAGE SOLUTIONS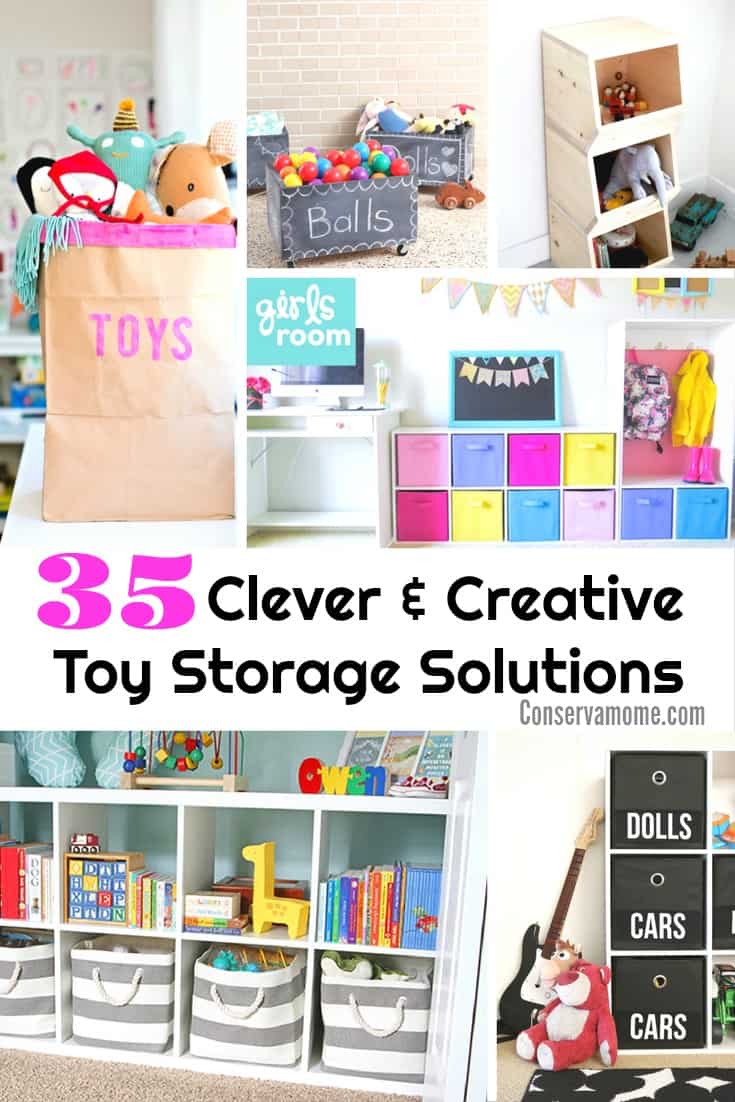 Save
Save
Save