Ahoy! Ready for some fun with this Pirate Toilet Paper roll craft? This fun Pirate themed craft for kids is ready to bring you a fun time along with his trusty parrot side kick. Best of all it includes a free printable template!

*This post contains affiliate links. That means that if you make a purchase after clicking on a link I may earn a small commission at no extra cost to you.
Pirate Toilet paper Roll Craft
This is by far one of my favorite Toilet paper roll crafts around. I love pirates. Have always loved them. I remember being little living in Miami and there was a cool family fun center in called Pirates. It was in the form a giant castle and had all sorts of pirate themed fun and shows.
I even had a few birthday parties there! Nevermind going to Disney world and riding the Pirates of the Caribbean ride a million times. So yea pirates have always been something so cool to me.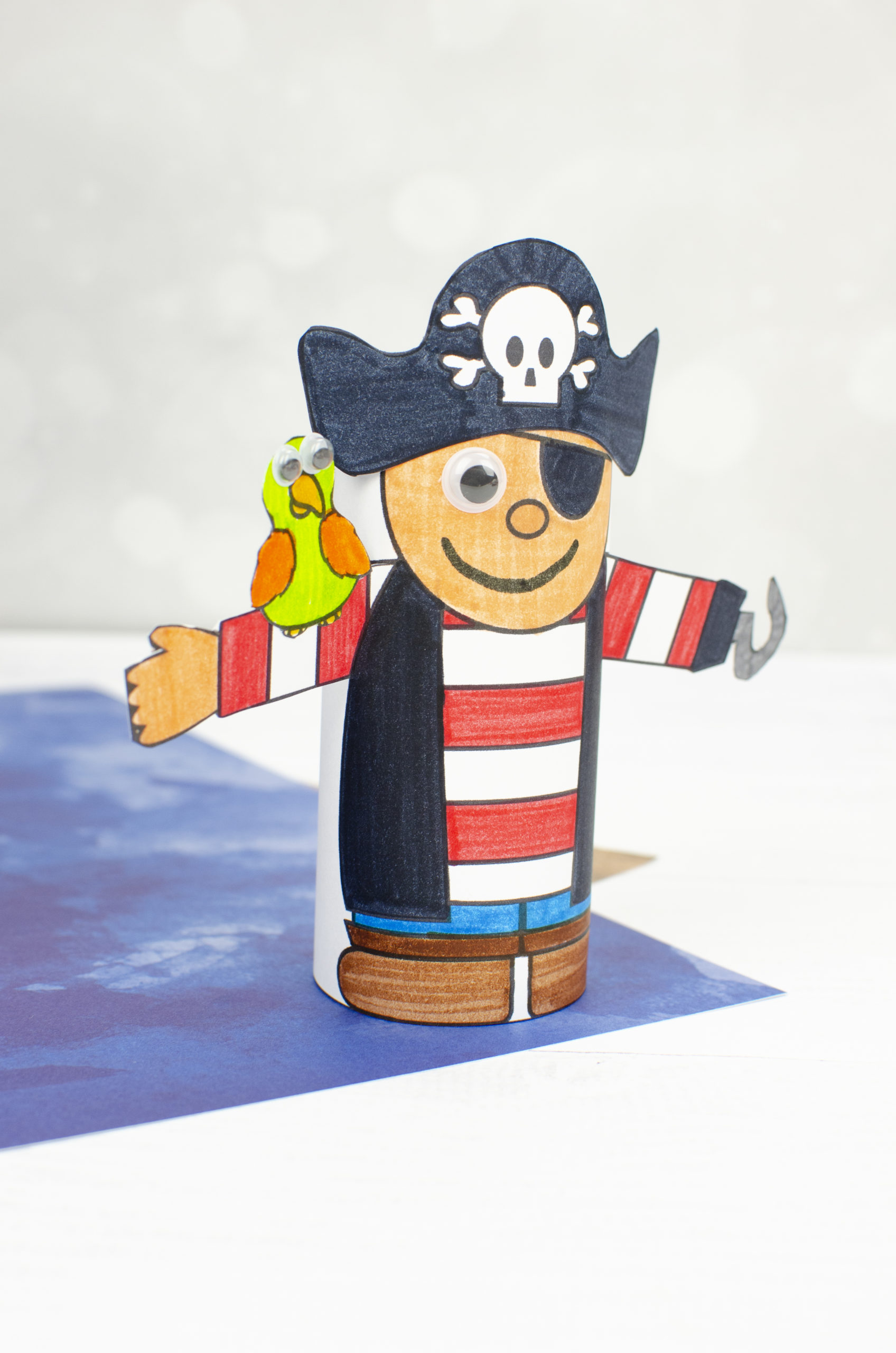 That's why I love this craft. It's the perfect craft to make after reading some fun pirate themed books. Like these ones:
Or if you're having a Pirate Themed party. This is even the perfect project for International Talk like a pirate day! Just like any of my Toilet paper roll crafts I've made this easy to make because I'm all about conserving your time, money and sanity.
Just print the template out, color, cut and glue to a toilet paper roll! Simple as that!!! So keep reading to find out out how to make this fun Pirate
Supplies
This Template
Cardstock
Markers
Google eyes
Glue stick
Scissors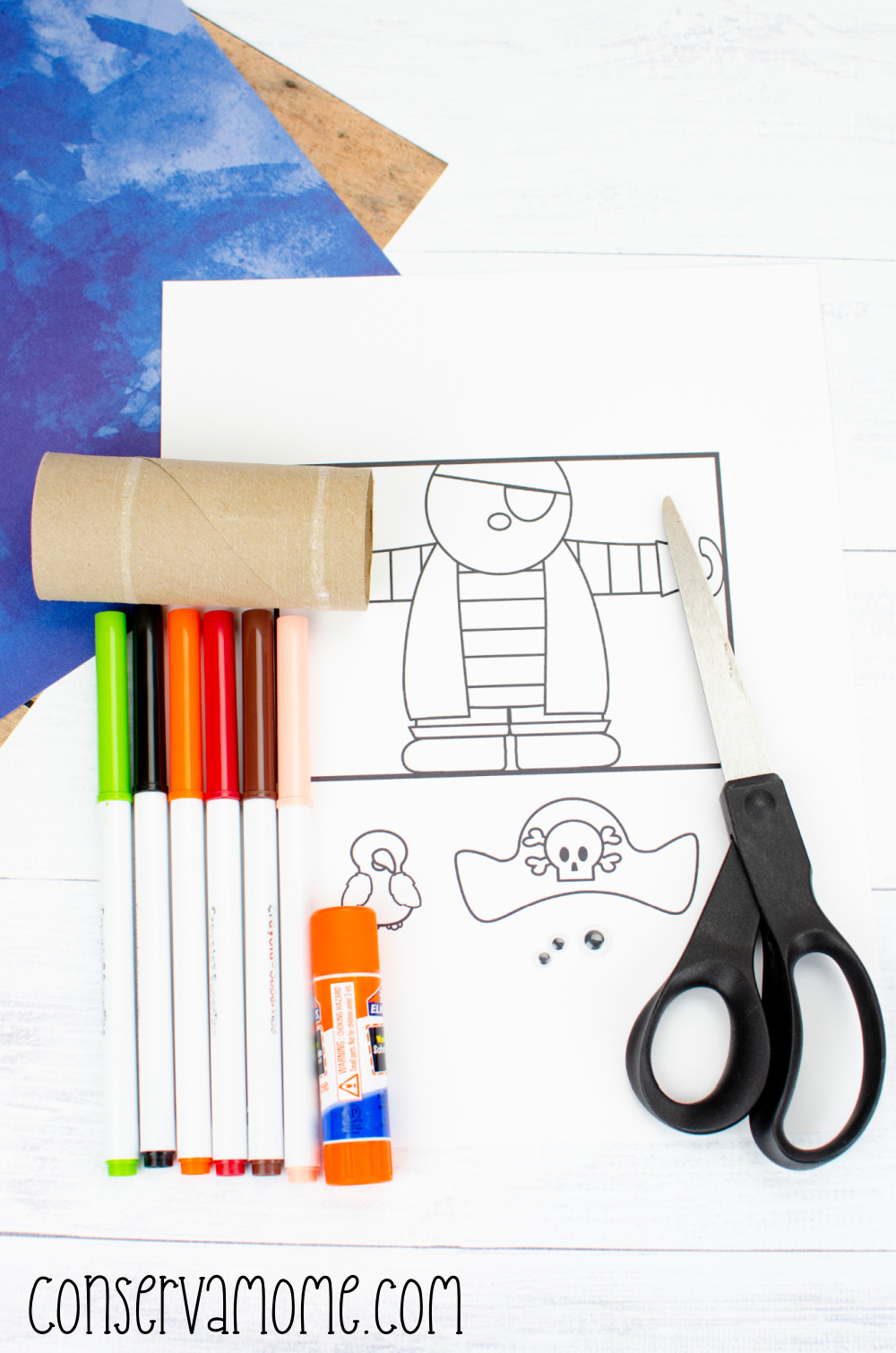 How to make a Pirate Toilet paper roll craft:
To begin, print the template on white cardstock.
Color the pirate, the hat and the little parrot.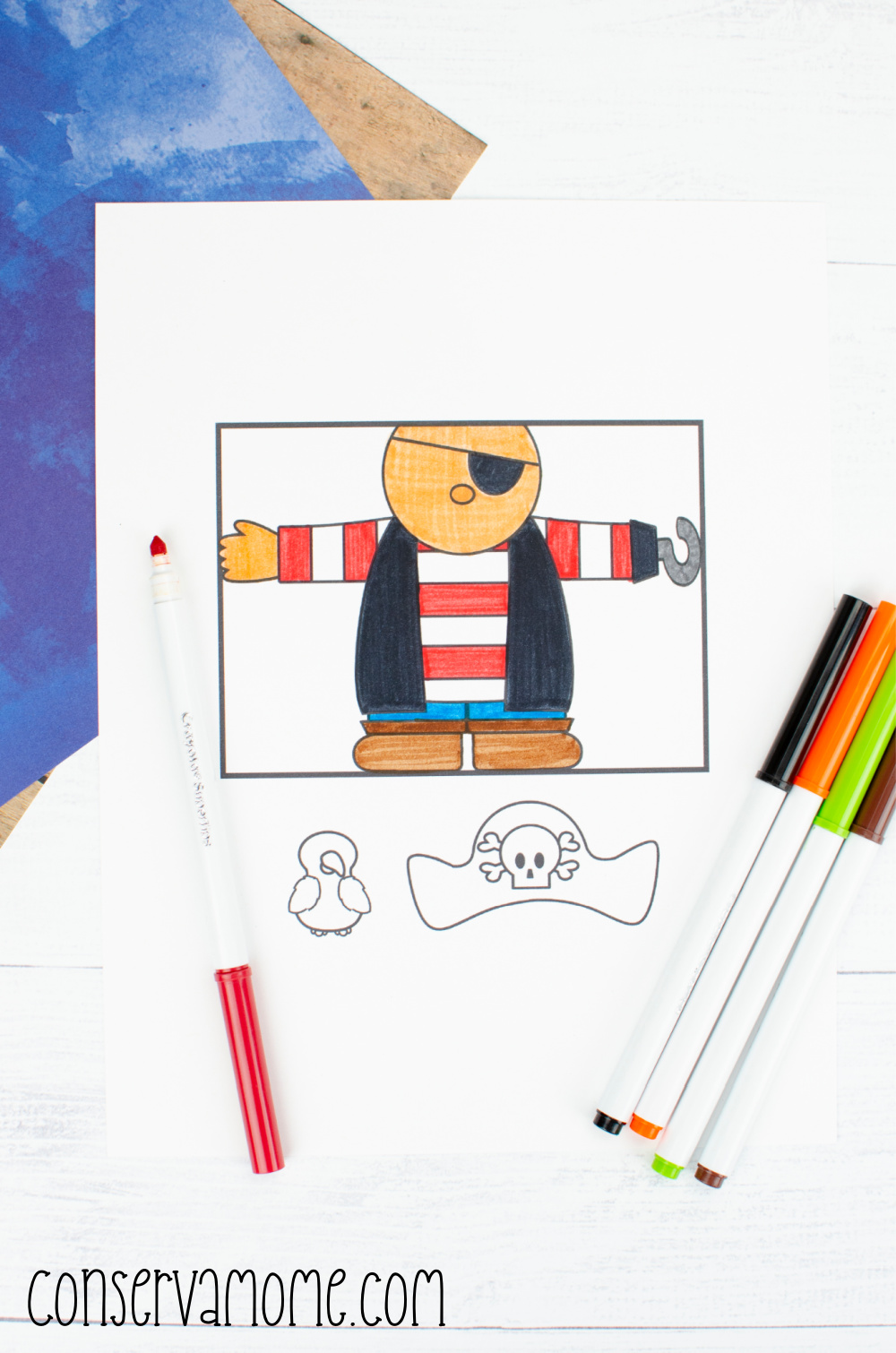 Cut out all three pieces. Take the pirate and cut around the arms but keep them attached to the body.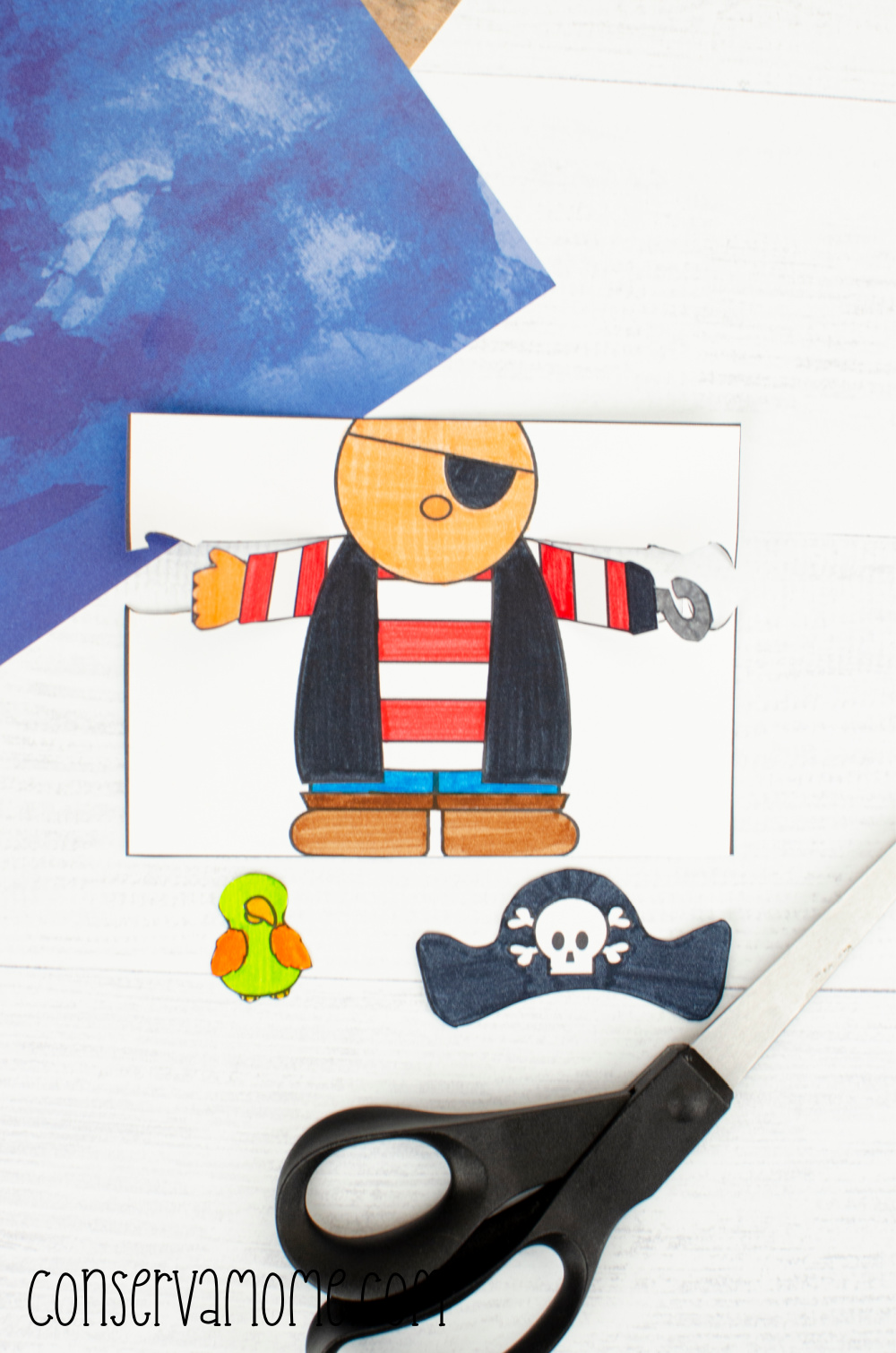 Next, stick the hat to the pirate's head and glue the parrot to the pirate's arm.
Pop on some google eyes and give the pirate a smile.
Finally glue the template to the paper tube, keeping the arms out.
The pirate craft is complete, you can store some 'treasure' in the tube!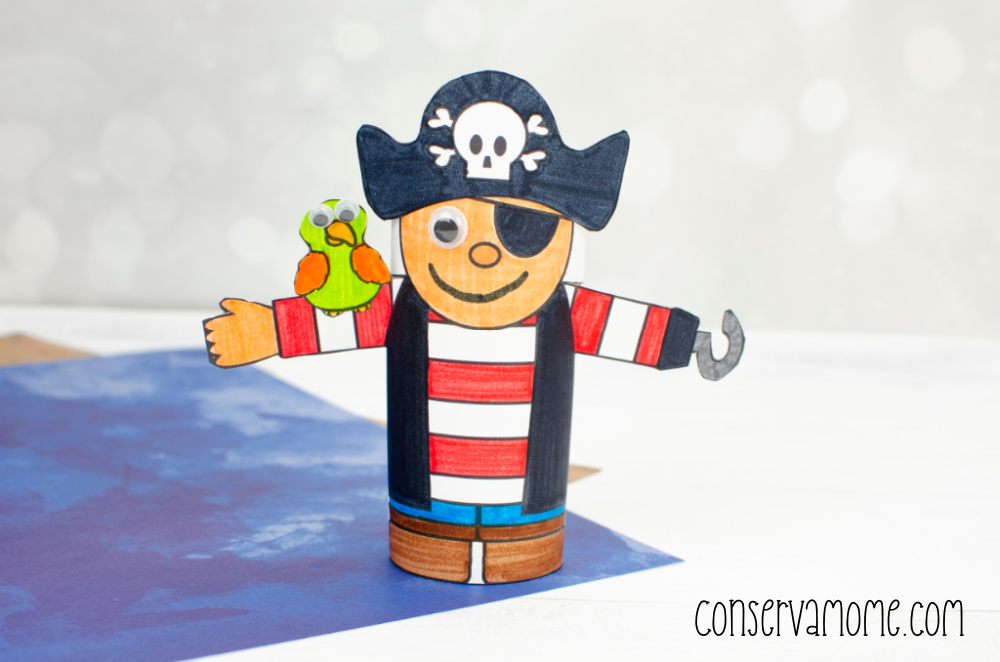 Looking for more fun Toilet Paper roll crafts for kids? Check out this Mermaid Toilet paper roll craft:
Or my Dinosaur Toilet paper roll craft
Head to space with this Astronaut Toilet paper roll craft!
Looking for more Ocean's of fun? Check out my Interactive Sea Life Spinner