Looking for a fun and delicious sweet and salty snack? Check out this easy to make recipe for Peeps Popcorn balls recipe.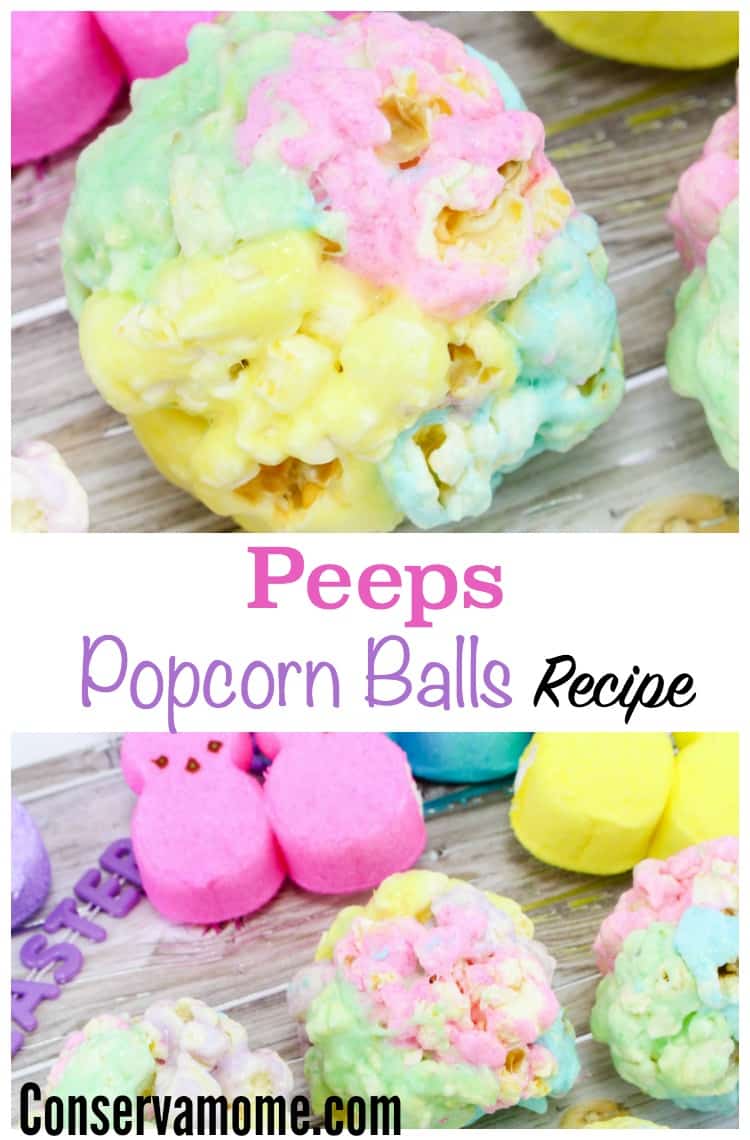 Peeps Popcorn Balls Recipe
Peeps, you either love them or hate them. One thing is for sure, they're super versatile. There are so many things to do and make with peeps, from Peeps play dough to dips. There are so many different things you can do with that Spring treat. Here's a fun recipe that's takes this delicious little treat and makes it into a fun party food. This can be the perfect treat for a spring gathering or a tasty snack. You don't have to make it for Easter because the final product is versatile. So if you stock up after Easter you can make these for a nice spring treat. So read on how easy it to make delicious and easy Peeps Popcorn balls. All you'll need is a few ingredients and an appetite 🙂
What's Needed
Easter Peep Bunnies (All different Colors)
Popped Popcorn
Butter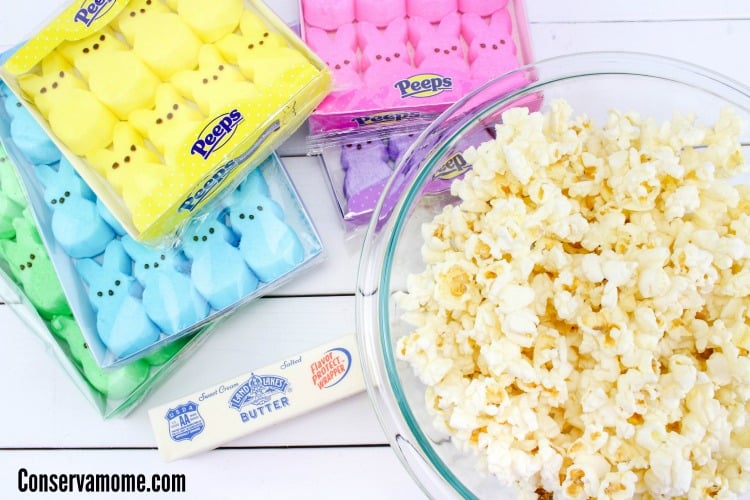 Directions
Place 5 peeps in a microwave safe bowl with ½ Tablespoon of butter and Heat for 30 seconds. Take out and mix together.
Add 2 cups of popped popcorn and mix well.
Repeat steps 1 and 2 to make all the colors.

Once all the peeps popcorn is made, pinch a bit of each color (about 1 Tab.) and form into a ball. This part is very easy if you take a bit of butter and rub all over your hands, this will prevent the marshmallow from sticking to you.
Continue to make each ball until all popcorn is gone! Makes about a dozen.
Super fun to make and delicious!! A great Easter treat! Best of all you won't be able to get enough of the delicious combination of sweet and salty!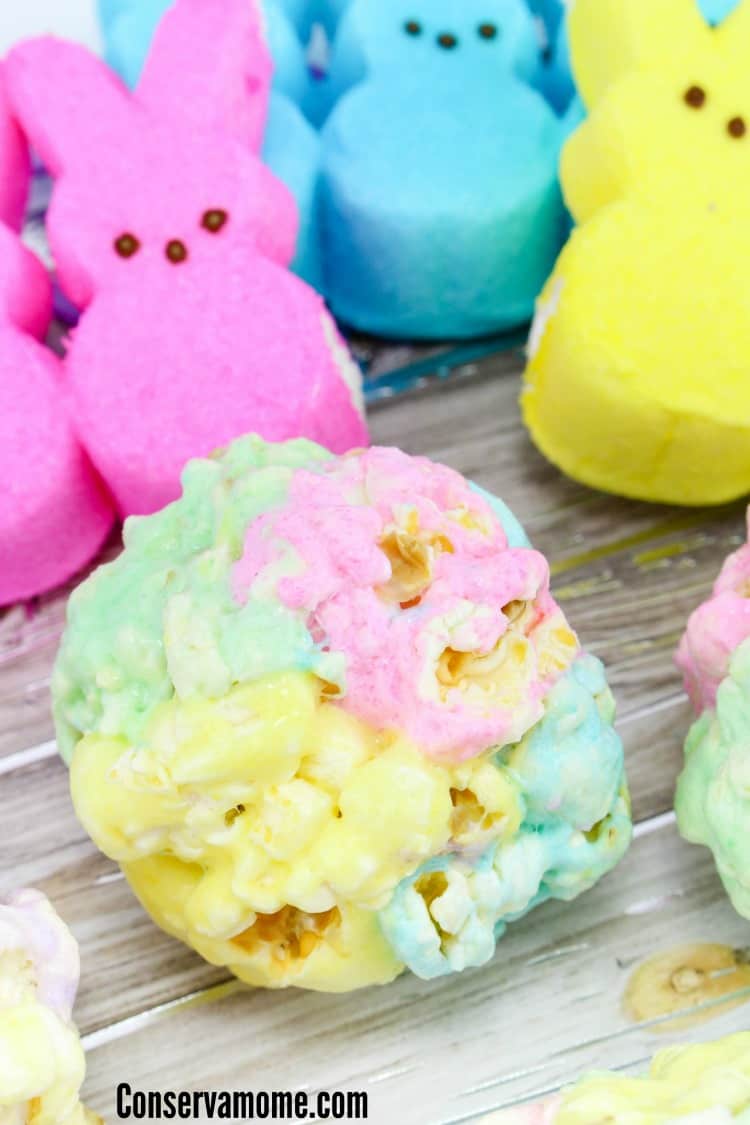 Aren't these adorable?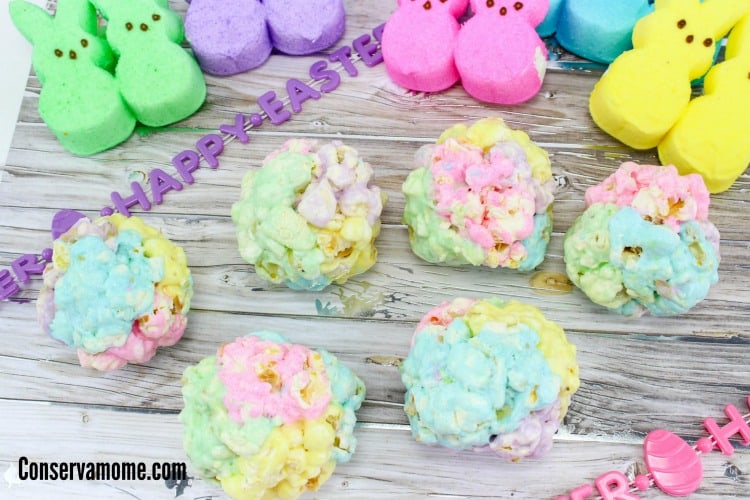 Don't forget to share and pin this delicious recipe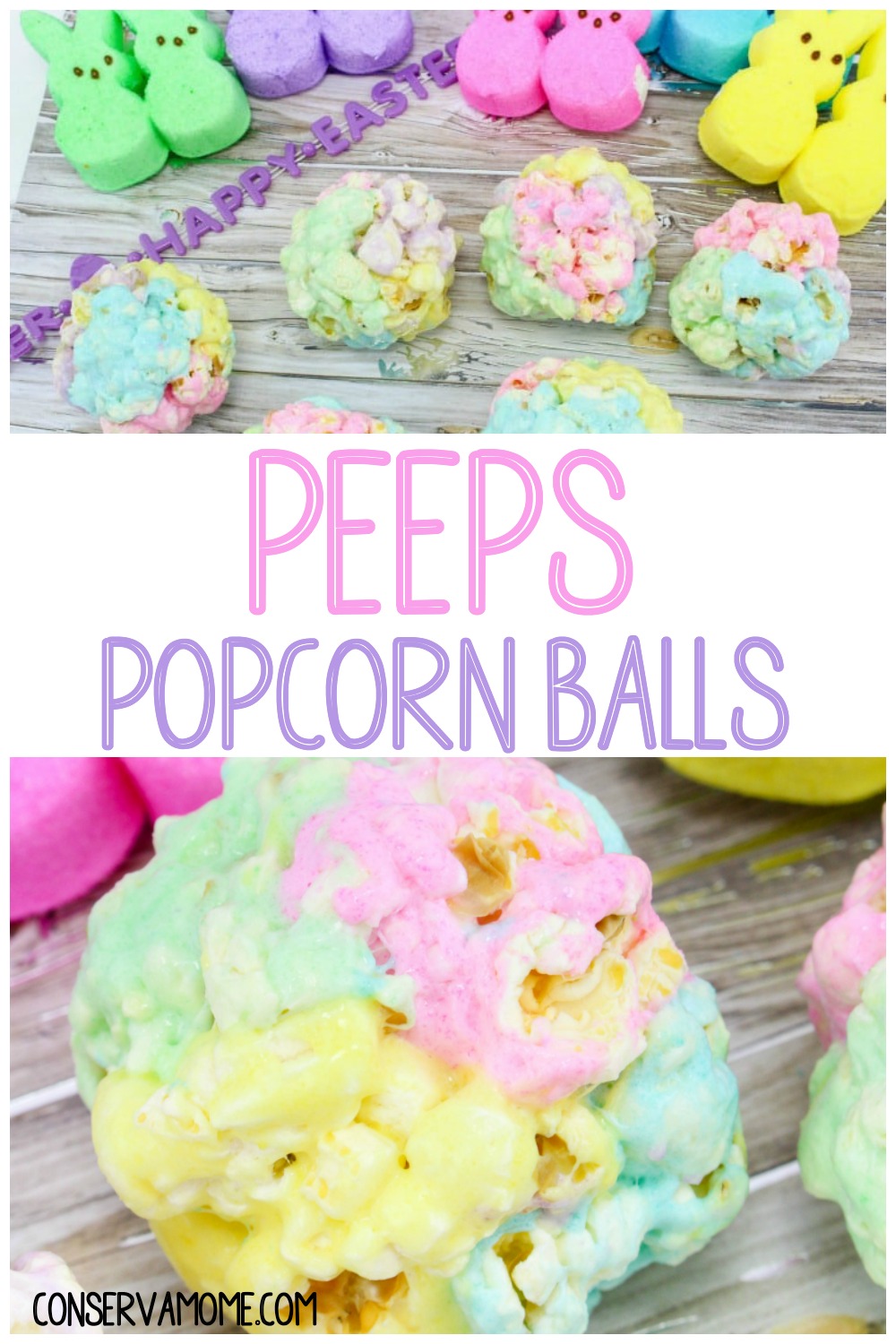 Looking for more Spring/Easter snacks? Check out this round up of 20 Fun Easter treats!