Are you a fan of Banana Pudding? Then do I have the perfect homemade popsicle recipe for you! Check out these refreshing and delicious Banana Pudding popsicles that capture the delicious flavor of this Banana Pudding in each bite!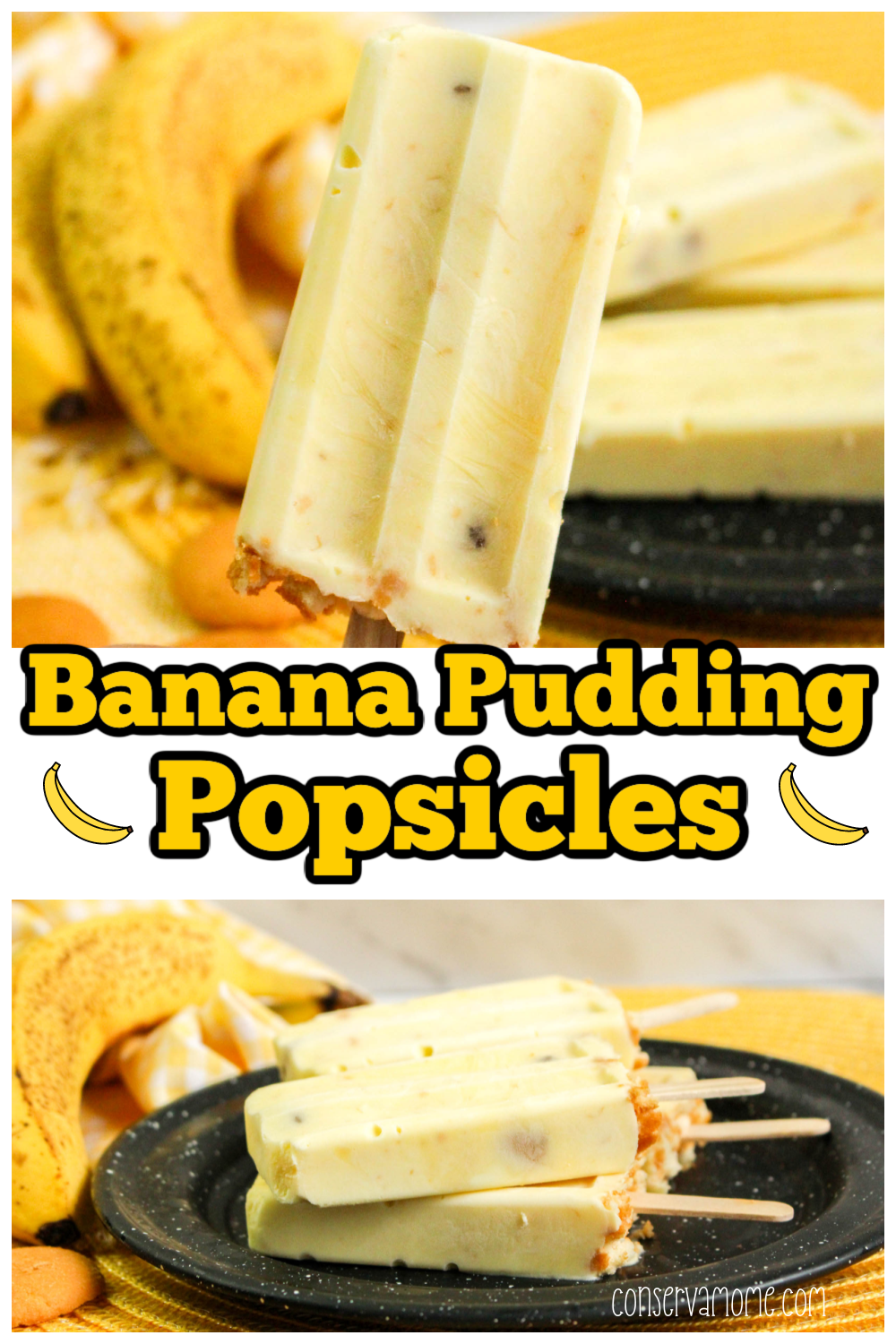 Banana Pudding Popsicles:The Perfect homemade popsicle recipe
One thing I love about summer is enjoying refreshing homemade popsicles. Although we love buying them from the store, homemade is always best. That's why I've got the perfect homemade popsicle recipe for you!
If you love Banana Pudding this recipe will knock your socks off. It's an easy to make Popsicle recipe with only 4 ingredients! Who can resist a recipe this easy?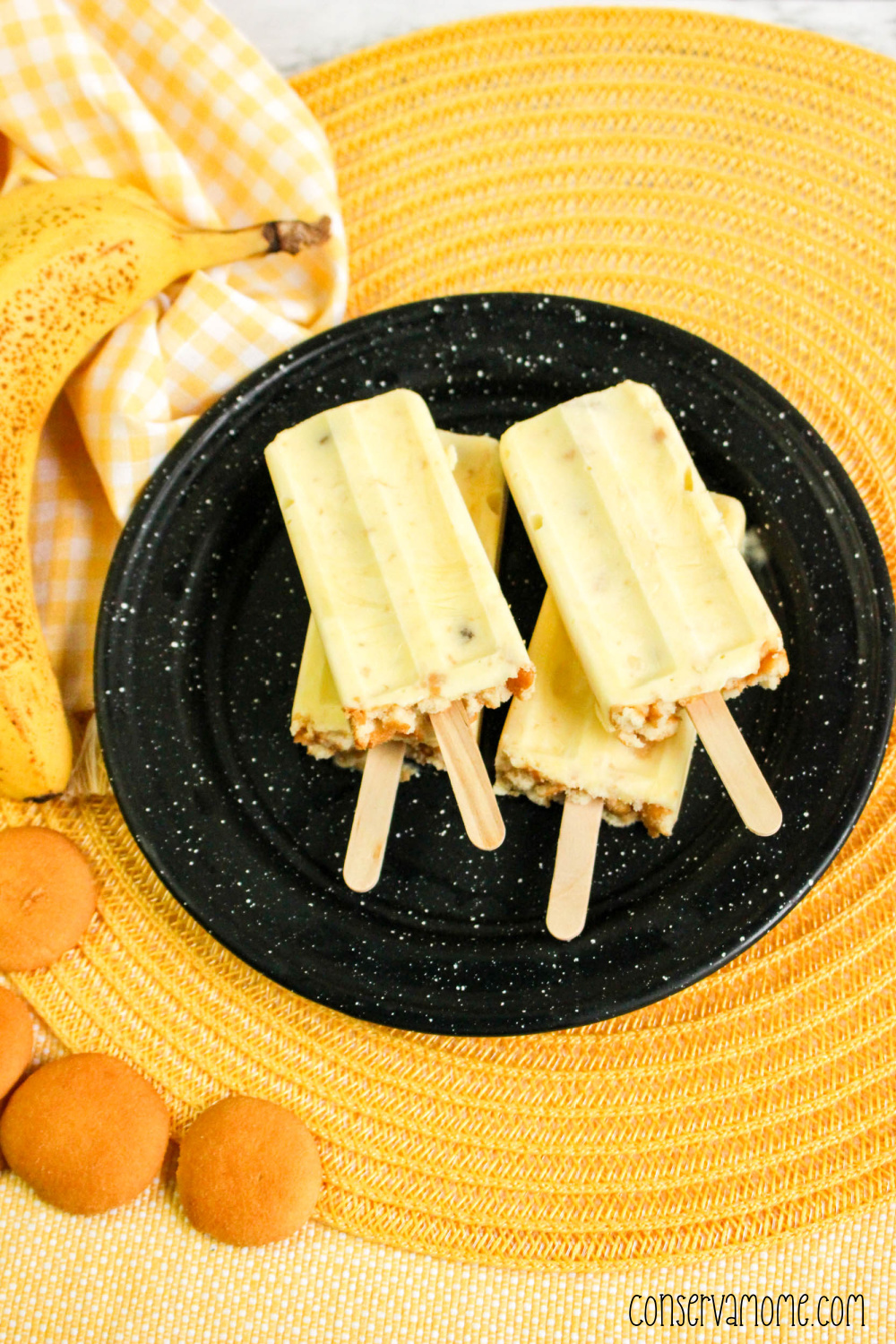 Full of the delicious taste of banana pudding in each bite.
Growing up in Miami I never understood the obsession with Banana Pudding until I tried it at my husband's college reunion in Alabama. I didn't realize how Banana Pudding was A THING! Ever since I did I realize how amazing Banana Pudding is and how anything banana pudding is usually pretty amazing.
That's why I love this recipe and so do my kids. This recipe is perfect because it makes 8 popsicles!
So read on to see how to make this delicious recipe!
What you'll need to make Banana Pudding Popsicles
One (5.1 ounce) box vanilla pudding mix (with the milk to make pudding)
A cup chopped banana (frozen or fresh)
1 cup chopped Nilla wafers, divided
1 cup cold heavy cream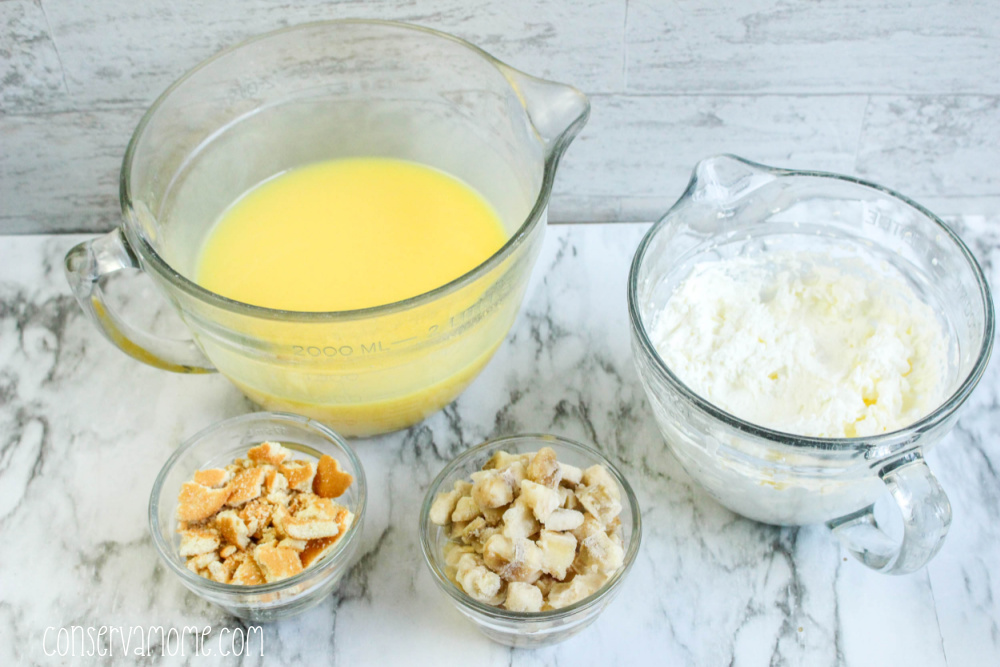 I used these popsicle molds
How to make Banana Pudding Popsicles
1. Mix pudding according to package directions.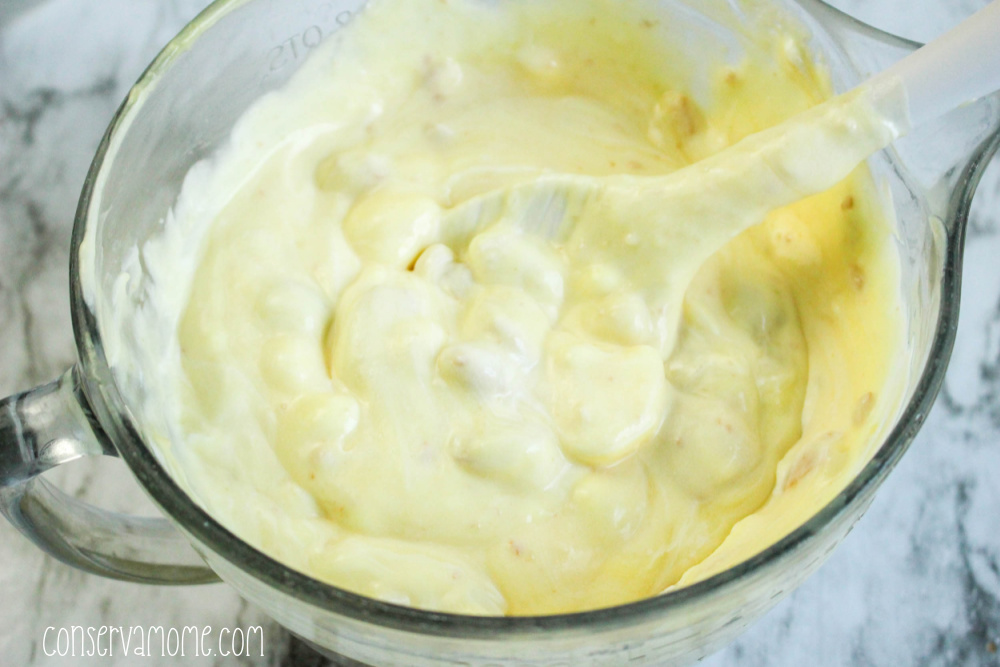 Stir in the bananas and ¾ cup Nilla wafers.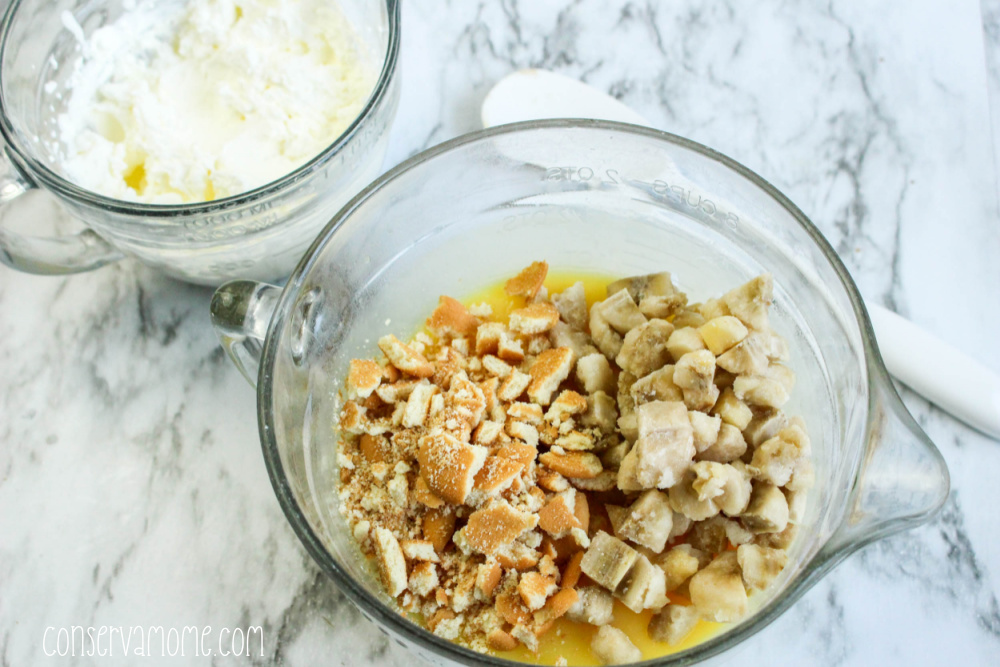 2. In a separate bowl, beat the cream until stiff peaks form. Fold the whipped cream into the pudding mixture.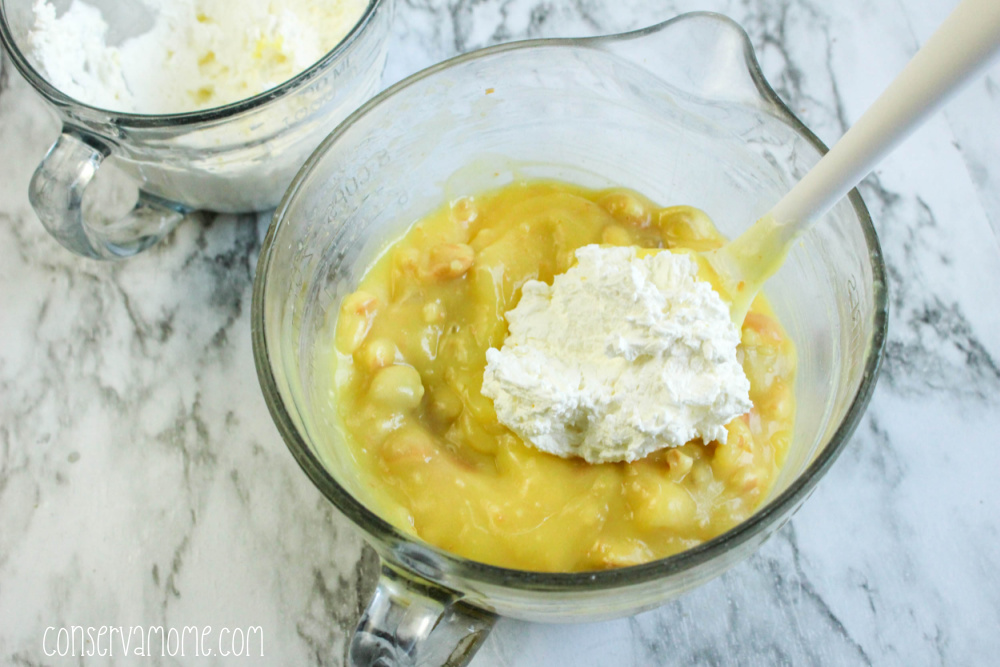 3. Using a spoon, fill the popsicle mold.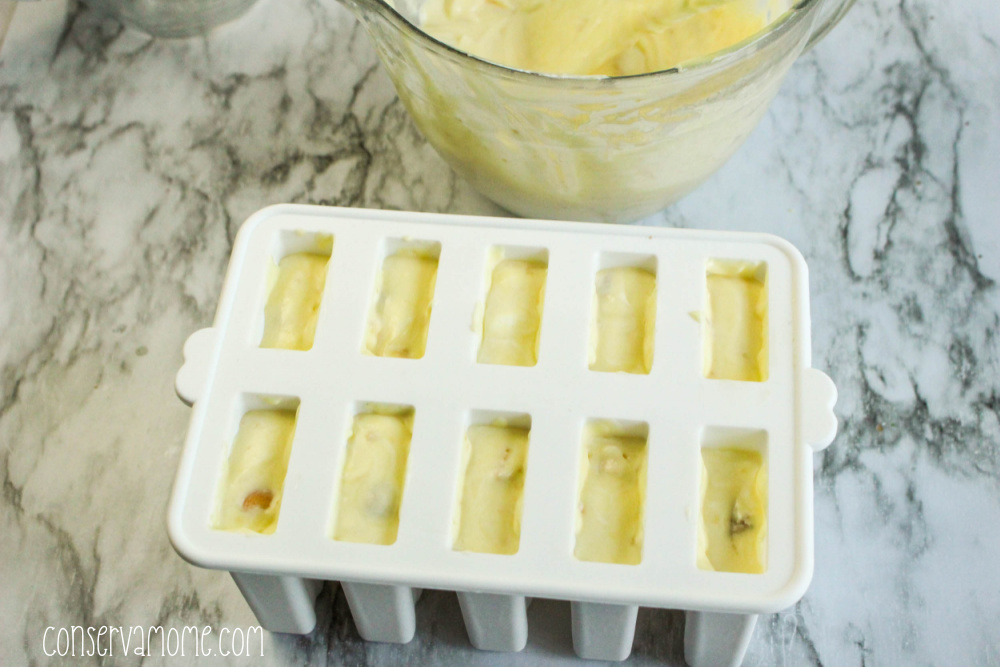 Sprinkle the openings with the remaining wafers.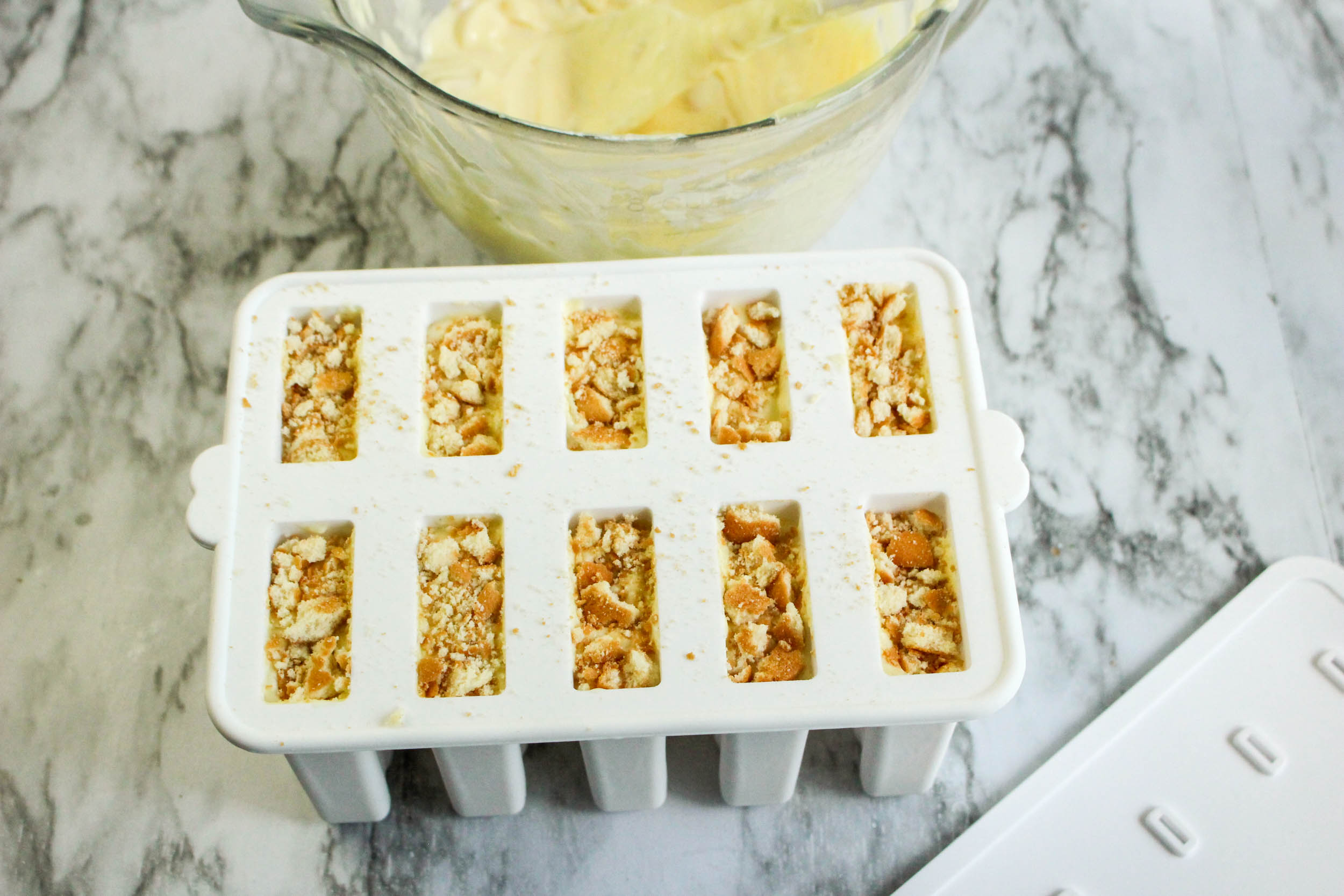 4. Cover and push popsicle sticks into mold.
5. Freeze overnight or until completely frozen.
6. To remove, dip the popsicle mold into warm water for 3 to 5 seconds before pushing the popsicles up from the bottom of the silicone mold.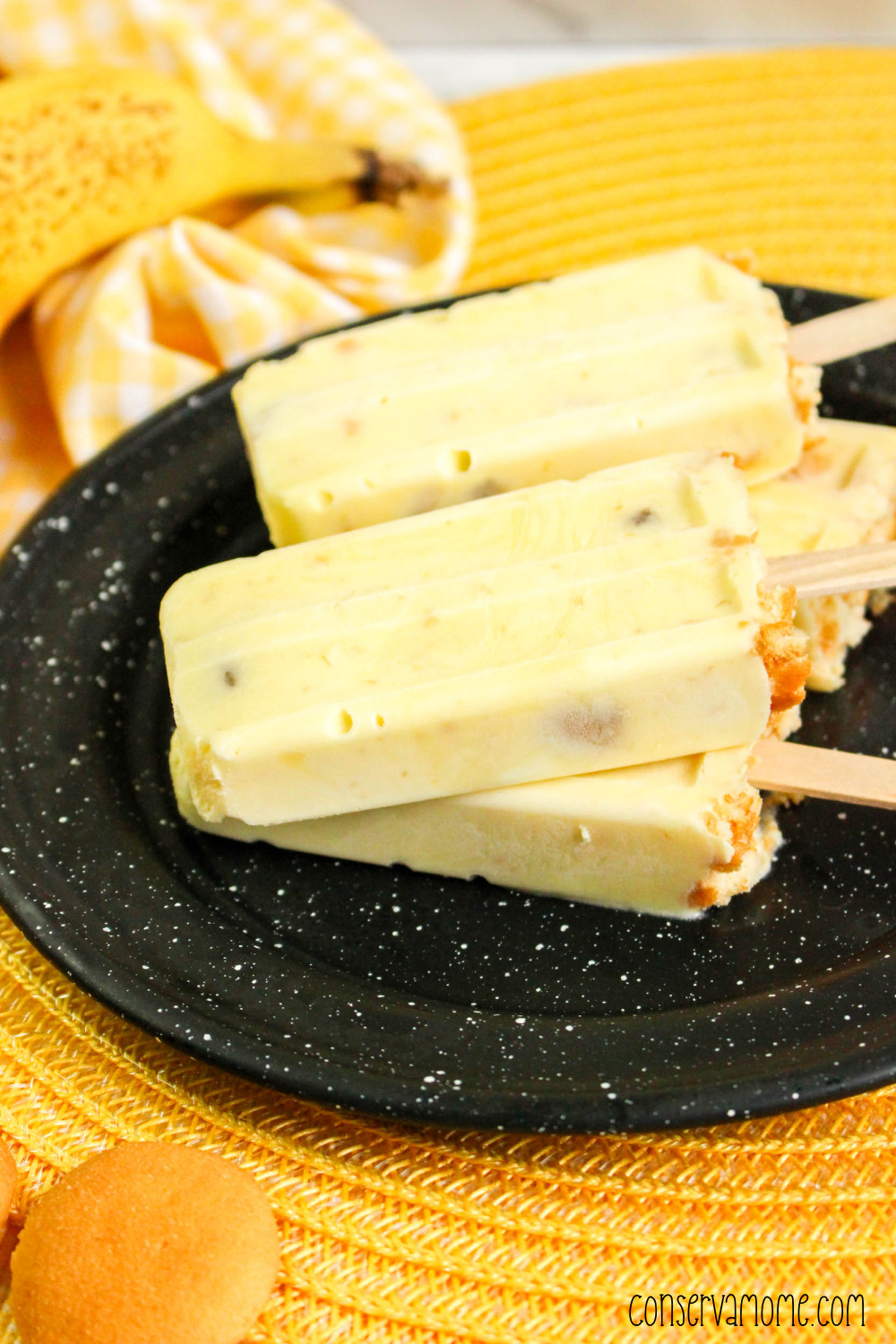 Aren't they amazing looking? These popsicles will be a huge hit I promise!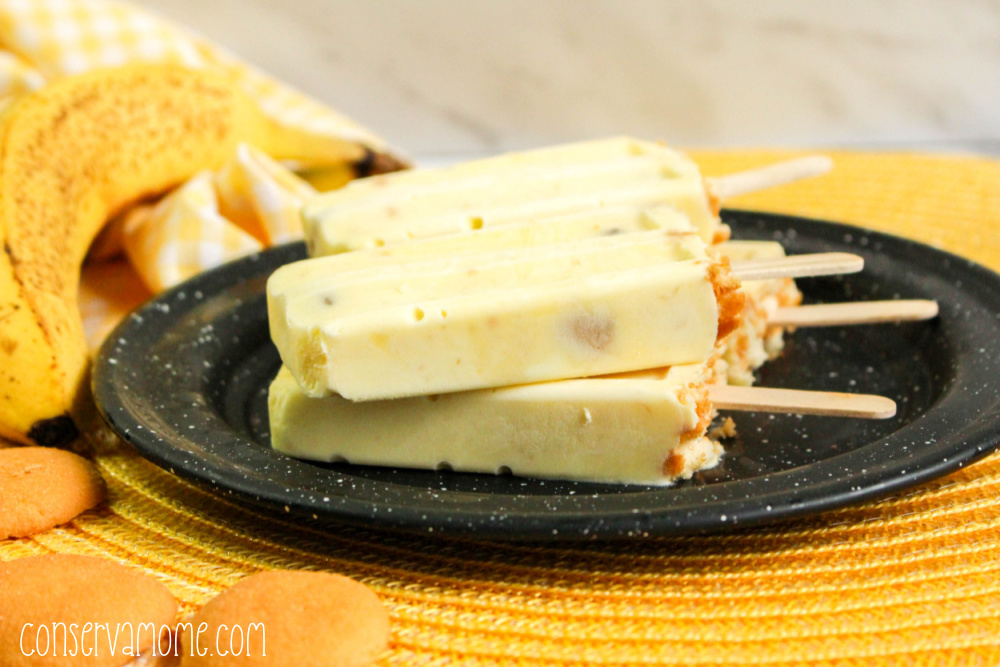 Looking for another fun banana recipe? Check out this Banana Cake recipe! Looking for more popsicles? Check out these Homemade fruit popsicles!