This delicious Instant Pot Cherry Cheesecake is a delicious and easy recipe combining the ease of an instant pot and the deliciousness of a cherry Cheesecake.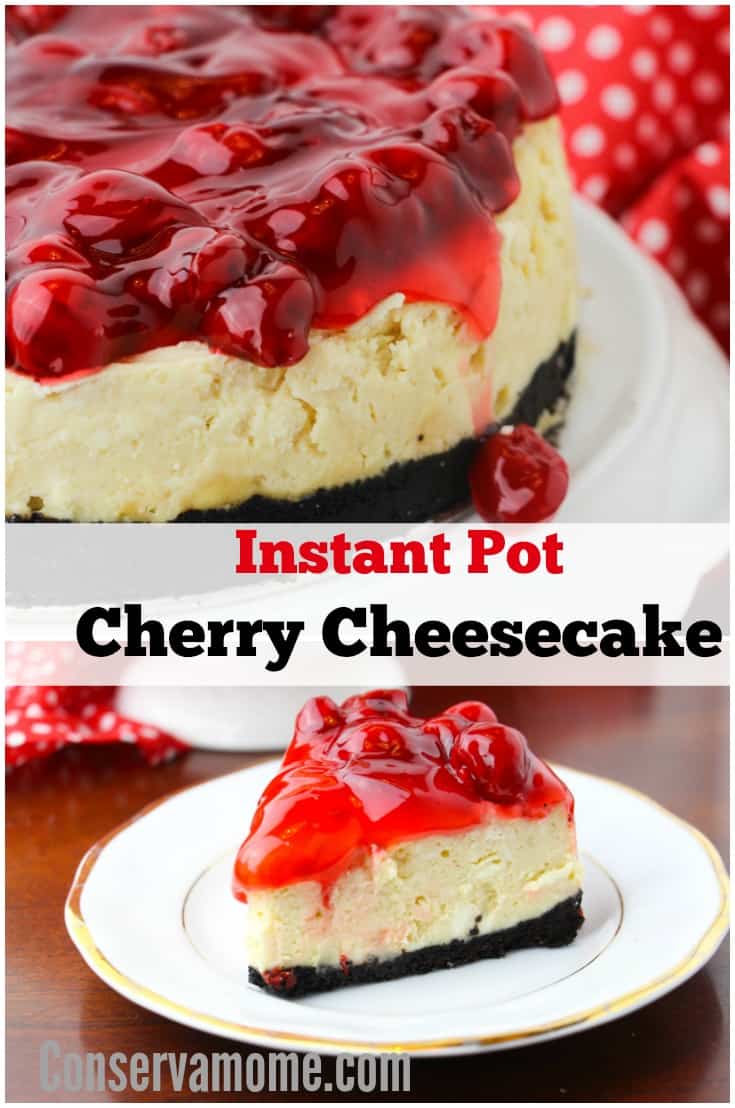 Who doesn't love delicious cheesecake? Here's your chance to create a delicious
Instant Pot
Cherry Cheesecake in half the time with all the delicious flavor. So check out the fantastic Instant Pot Cherry Cheesecake recipe below and fall in love with all these delicious flavors!
For the Cheesecake Filling
2-8oz packages cream cheese, room temperature
1/2 cup brown sugar
1/4 cup sour cream
2 teaspoons vanilla
2 eggs
1 teaspoon salt, to taste
For the Chocolate Crust:
1 1/4 cups graham crackers (I used chocolate graham crackers but plain is great)
3 Tablespoons melted butter
2 Tablespoons sugar (or more to taste)
Plus Cherry Pie Filling for topping
Directions:
Take out the bottom of your springform pan and trace it onto a piece of parchment paper.
Cut out the circle of parchment paper and reassemble your pan, placing the parchment circle on the bottom.
Next, cut 2 large 1 1/2 foot lengths of tinfoil and sandwich them with a piece of paper towel in between.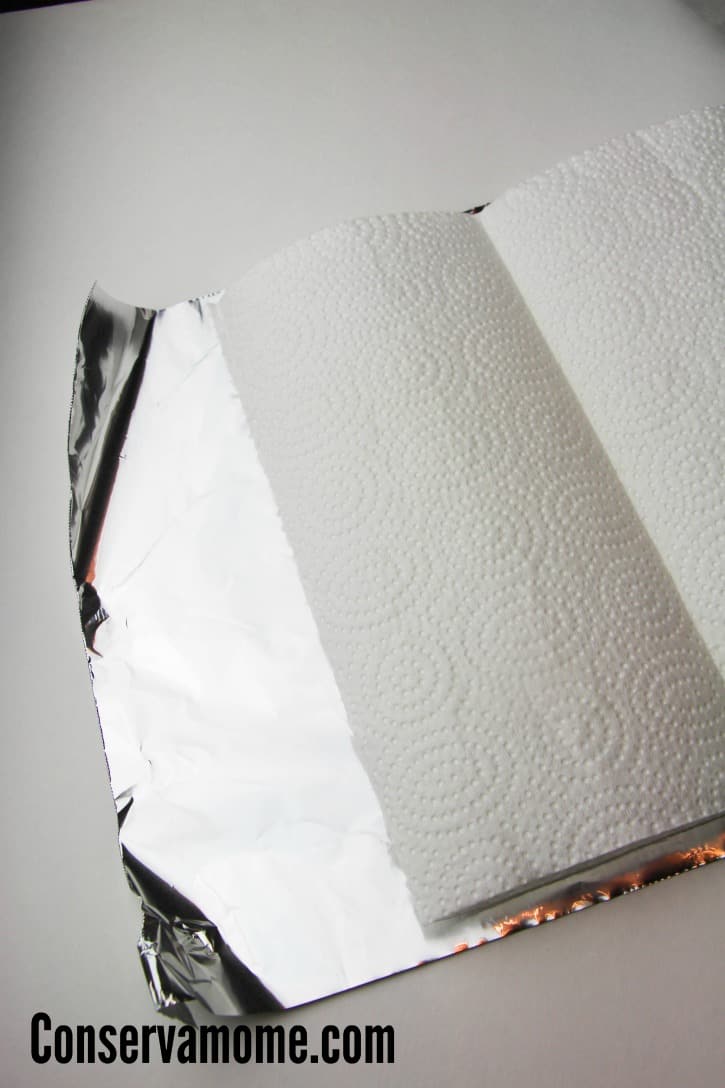 Wrap around the bottom of the springfoam pan to prevent water from the instant pot from leaking into your cheesecake.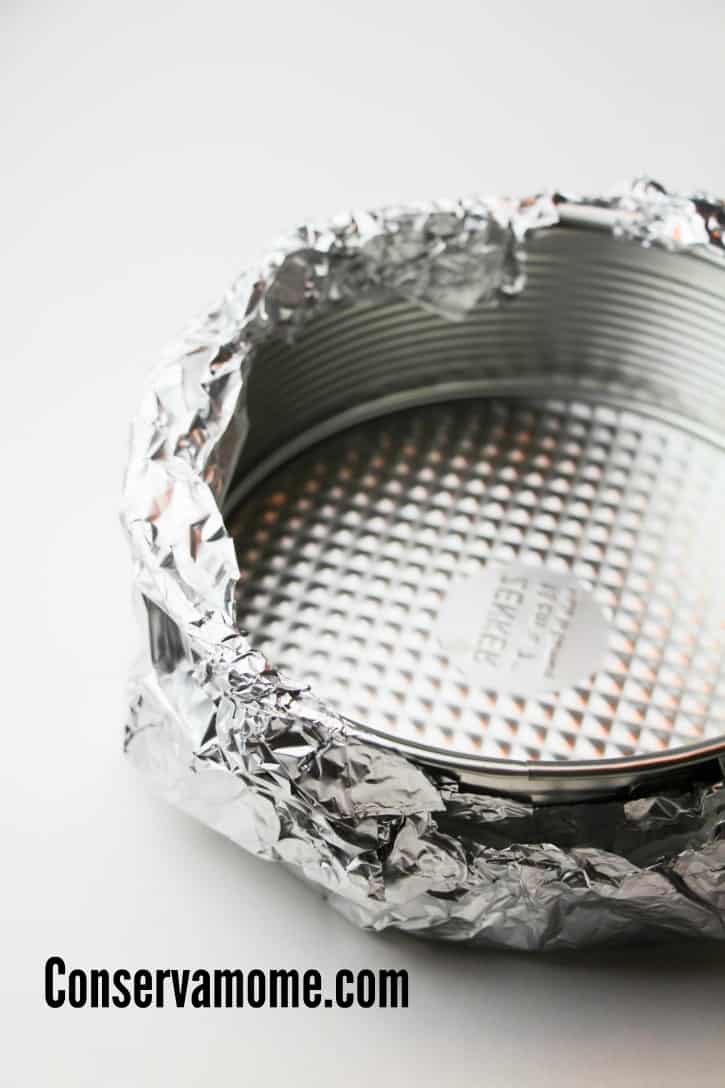 Place the cream cheese in a large bowl and add in the sugar and sour cream.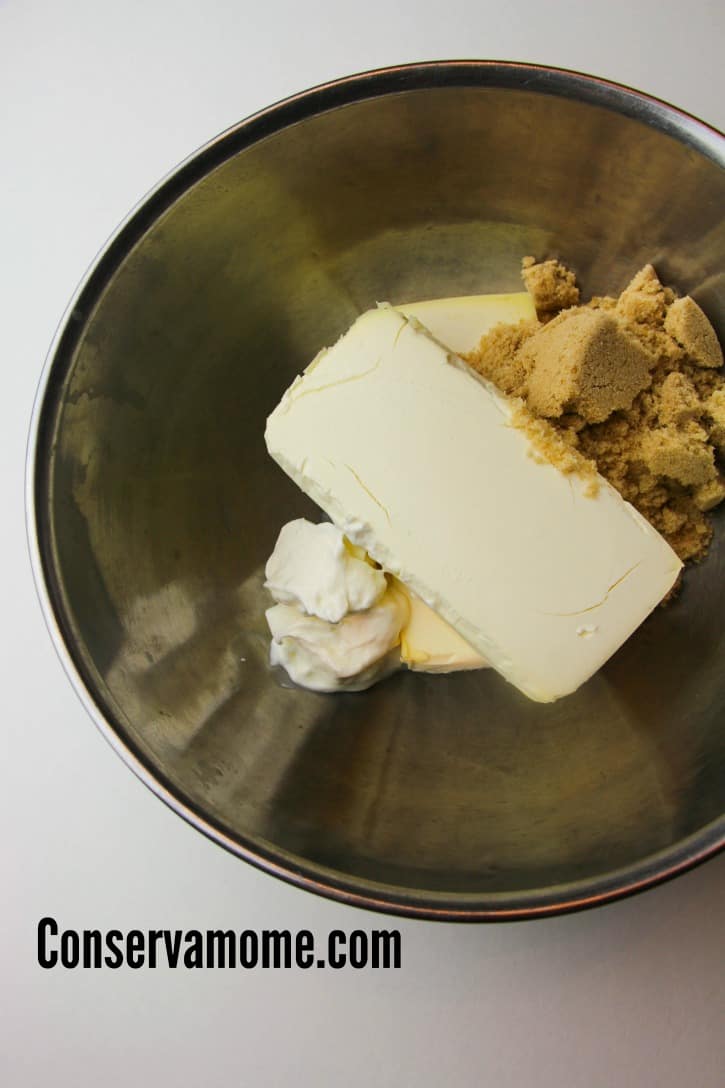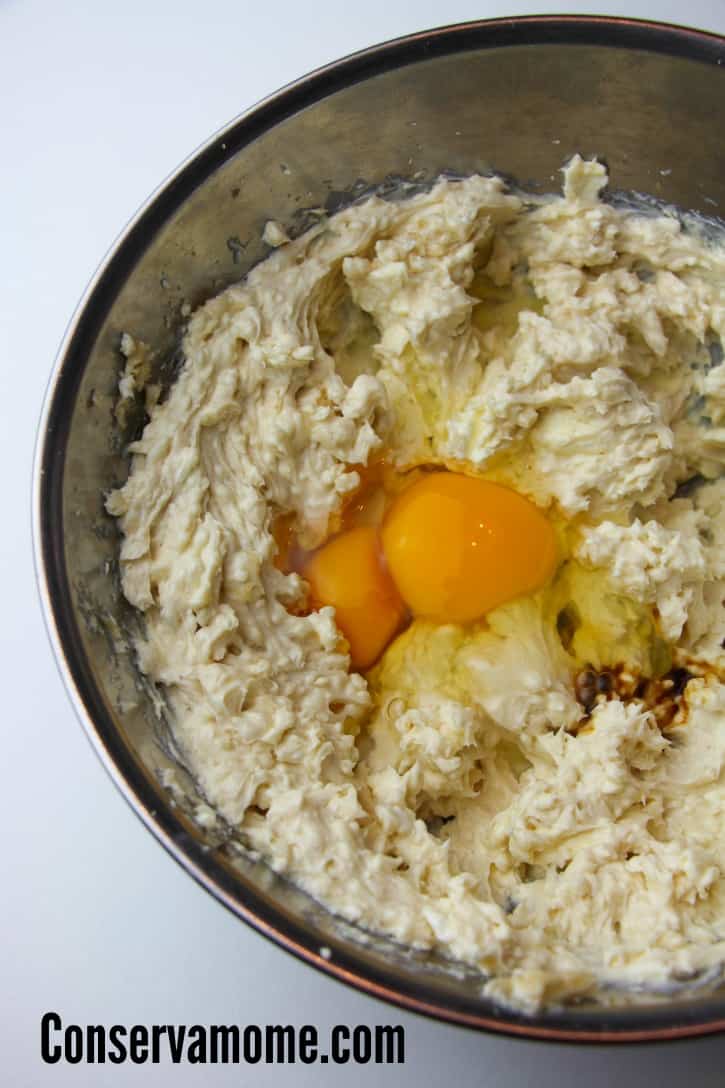 Beat until smooth, about 1 minute.
Add in the eggs and vanilla, beat to fully incorporate, and then add the salt to taste.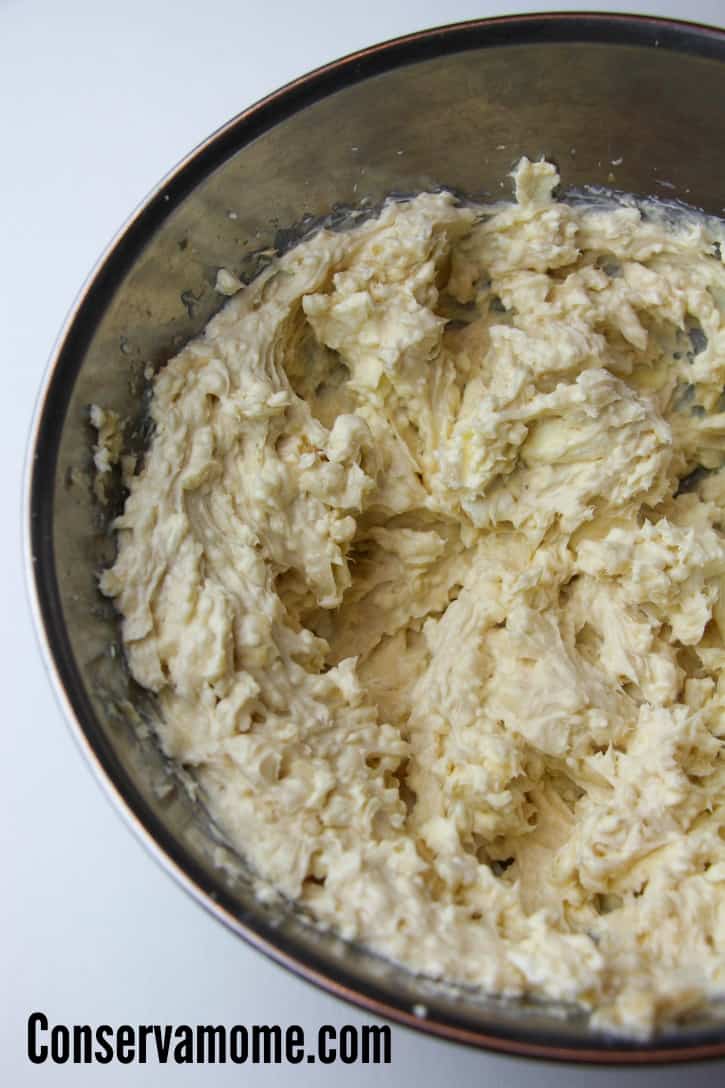 Set aside.
In a second bowl, combine the graham crackers, melted butter and sugar until a texture somewhat like wet sand appears and no graham crackers are dry. (Adjust the amount of butter and sugar as needed.)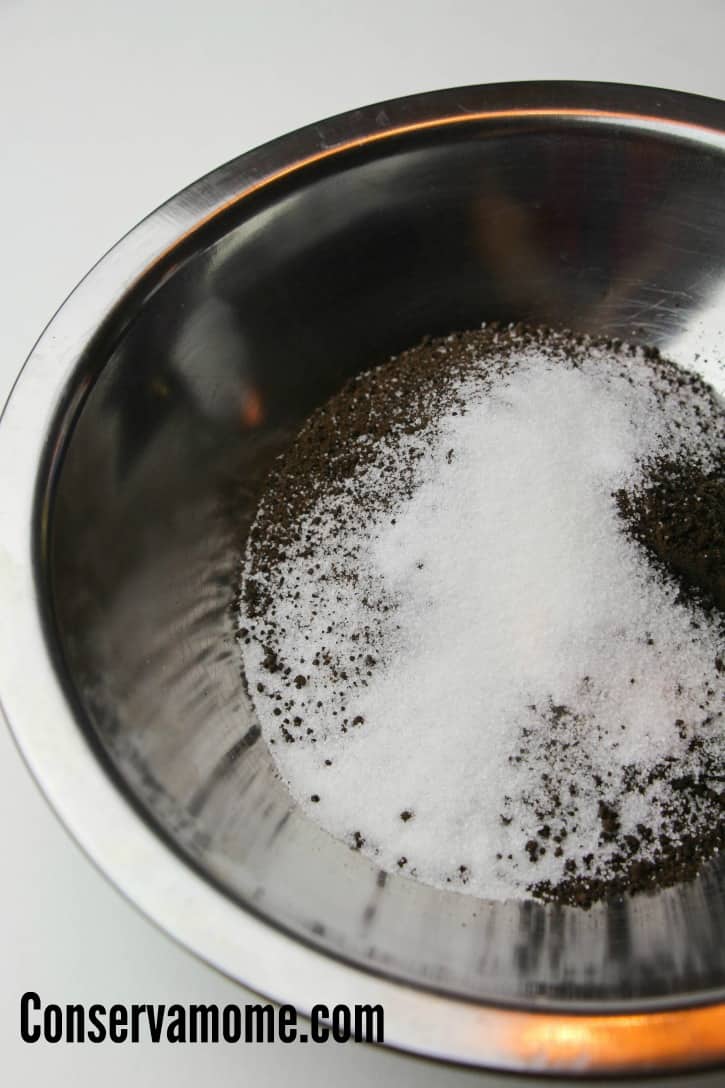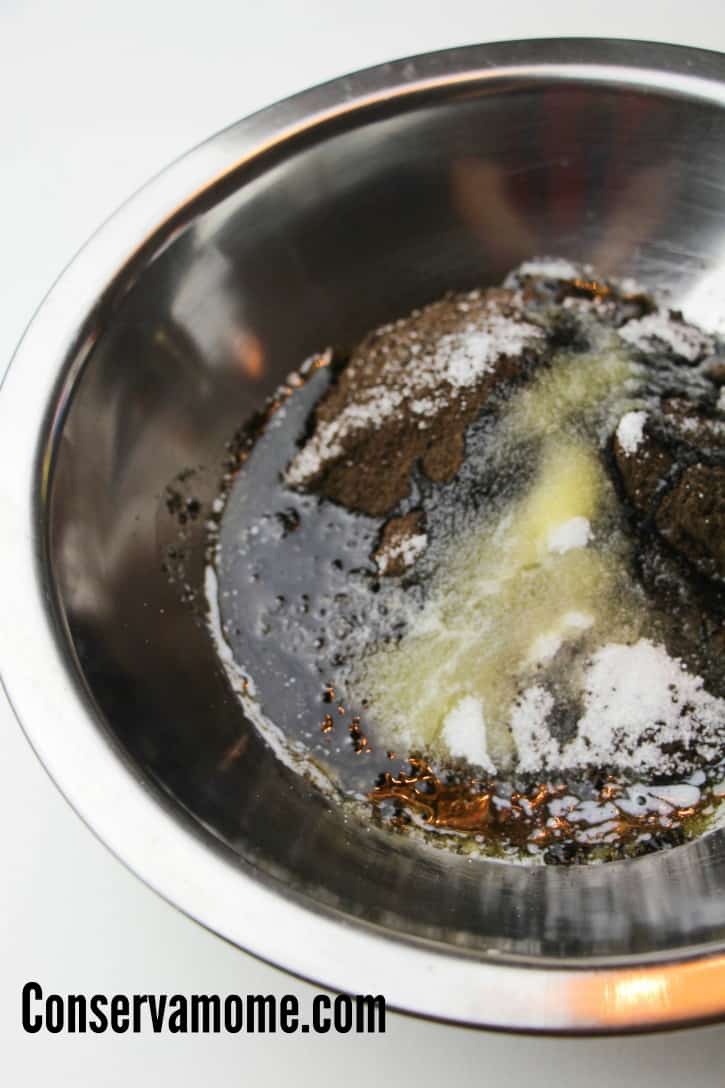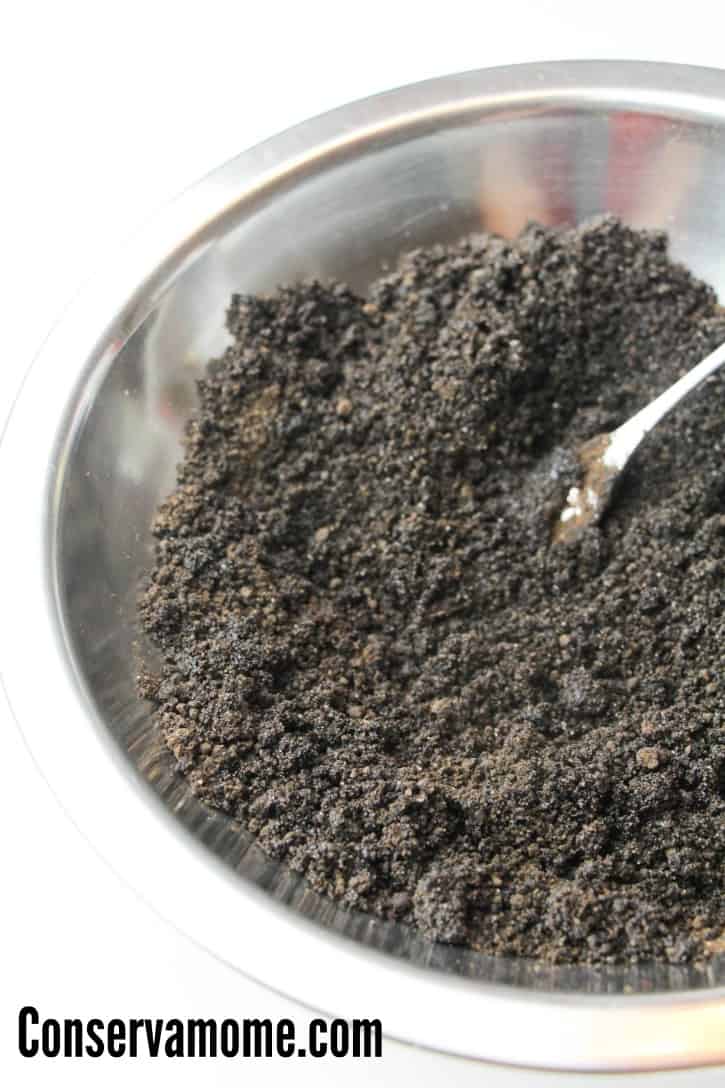 Press the graham cracker mixture into the bottom of the springfoam ban to form a tight crust, and then pour the cream cheese mixture overtop
Fill your IP with water until the 2″ mark. (If you still have your trivet, use it to elevate your cheesecake but I made it without and my cheesecake still turned out great.)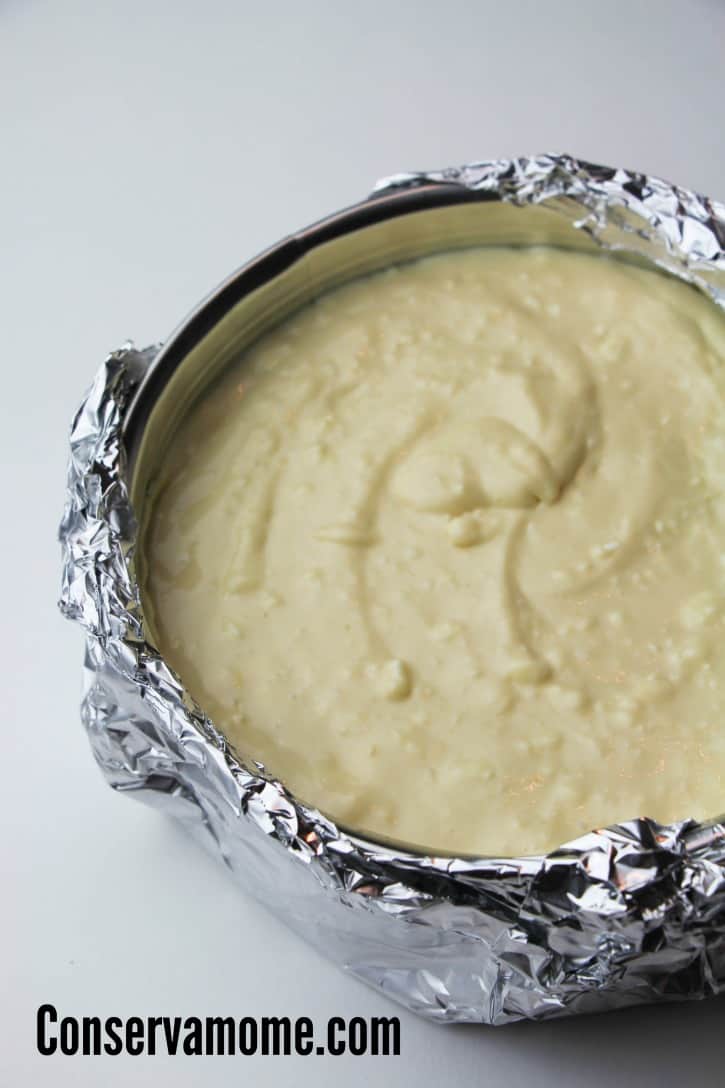 Place the wrapped cheesecake in the IP and secure the lid.
Select "manual" and decrease the time to 35 minutes. Natural release for 10-12 minutes.
Cover and chill the cheesecake for 2 hours or overnight.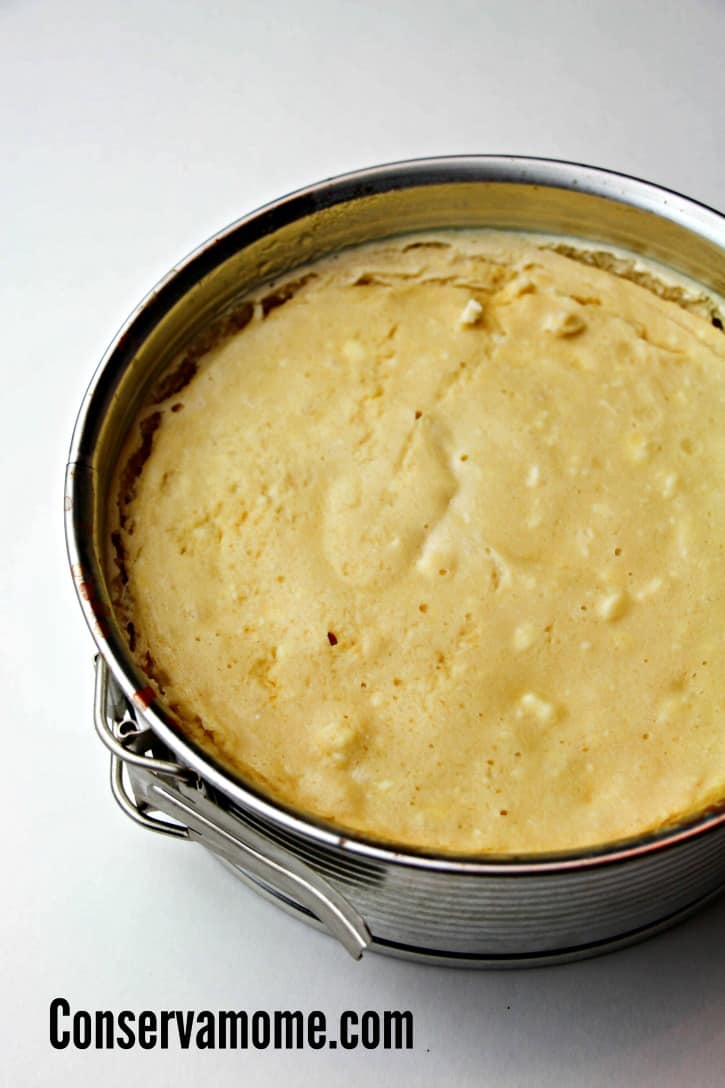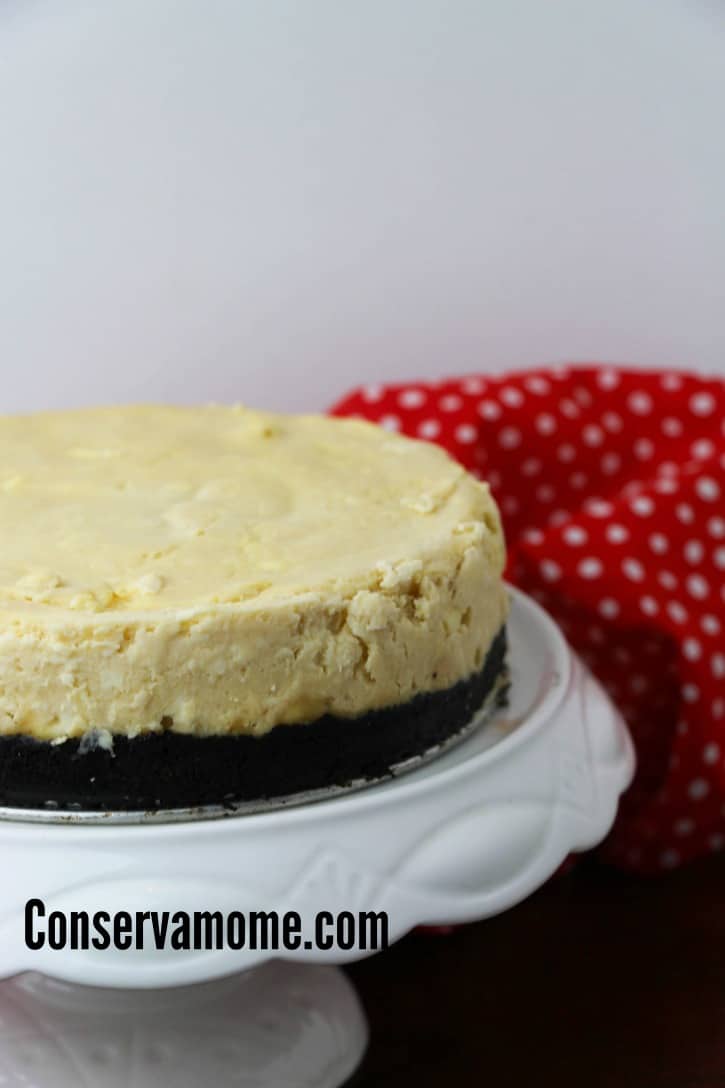 When ready to serve, warm up 1 cup of the cherry pie filling and place on top of the cheesecake.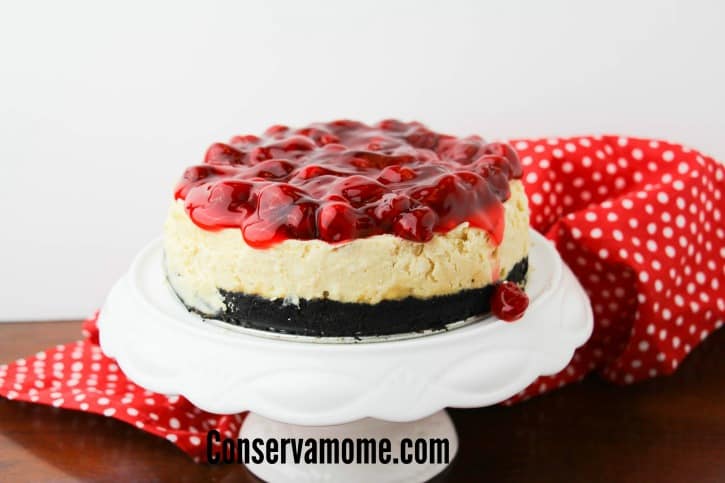 Doesn't this look heavenly?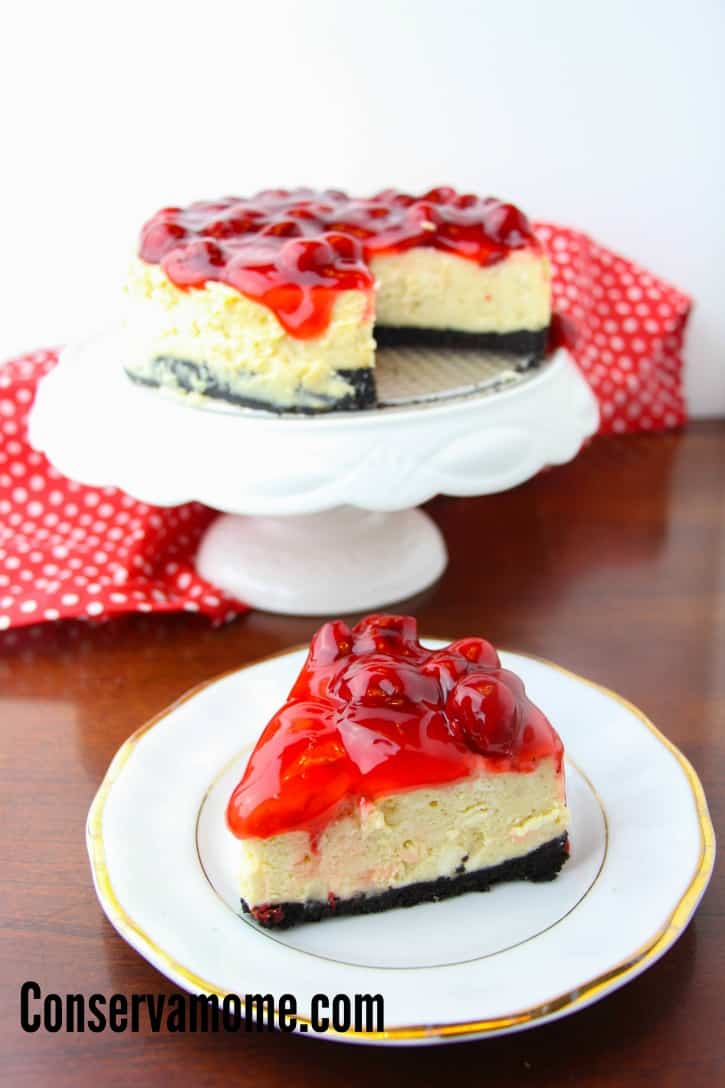 Enjoy!