A fun and easy Patriotic Popsicle Kids craft that will be a blast for your kids to make. This Red, white and blue patriotic kids craft hat is a fun addition to any patriotic good time.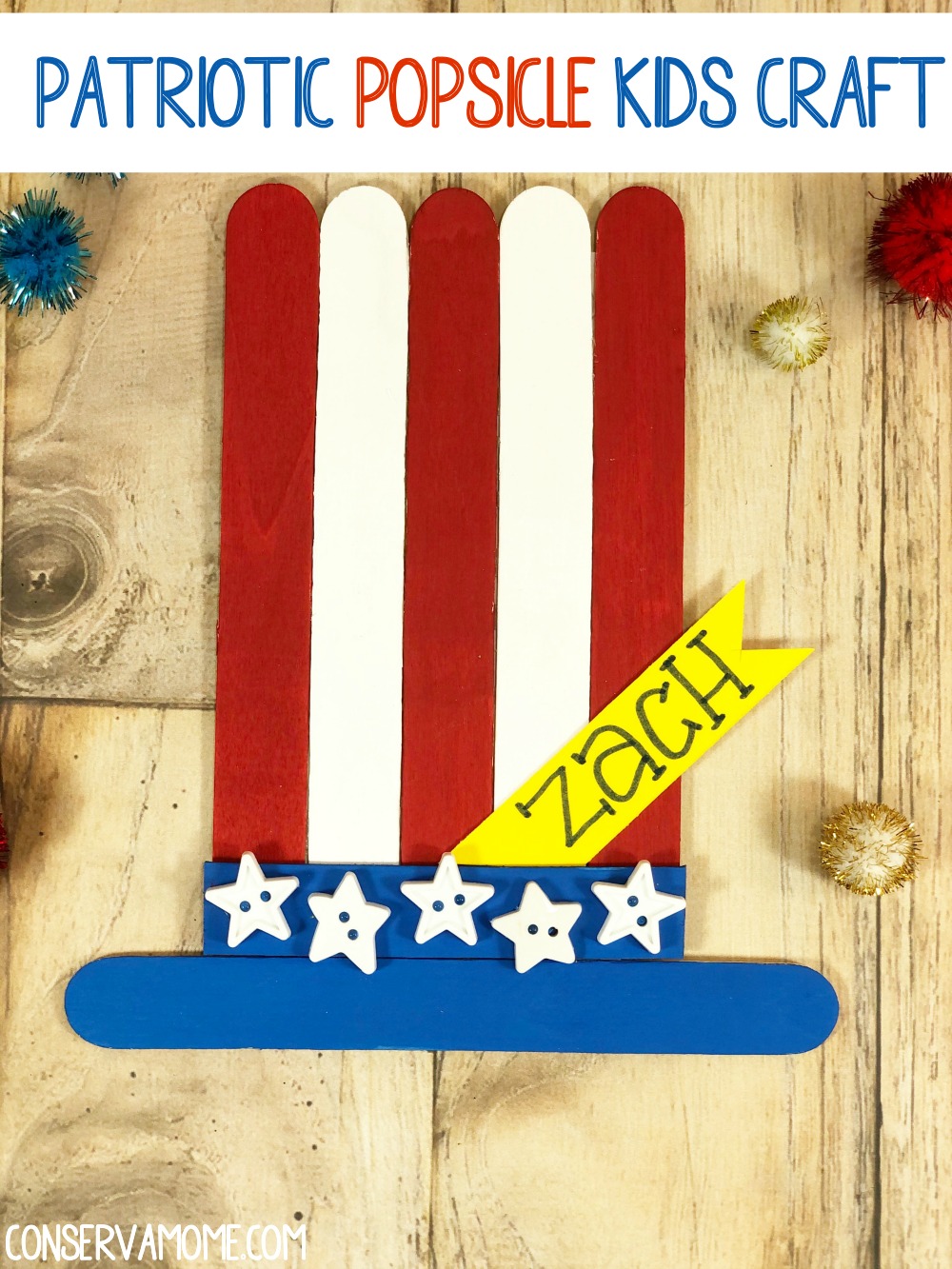 Patriotic Popsicle Kids Craft Activity
Summer is so close you can taste it. We all know one thing that rings in summer is 4th of July. Whether you have a fun gathering or small event there are so many fun things you can do on the 4th of July to ring the birth of our country. One fun thing is making Patriotic crafts. One fun craft we just completed was this set of Patriotic Binoculars your little ones can use to see any Fireworks display.
Another fun craft is this adorable Patriotic Popsicle kids craft activity. This will make a fun Uncle sam hat and is perfectfun Work on shapes, colors, measuring, cutting, and counting with this simple Patriotic Hat Craft created from wooden craft sticks can even be made from items found at the Dollar Store.
What you'll need to make this patriotic hat kids craft activity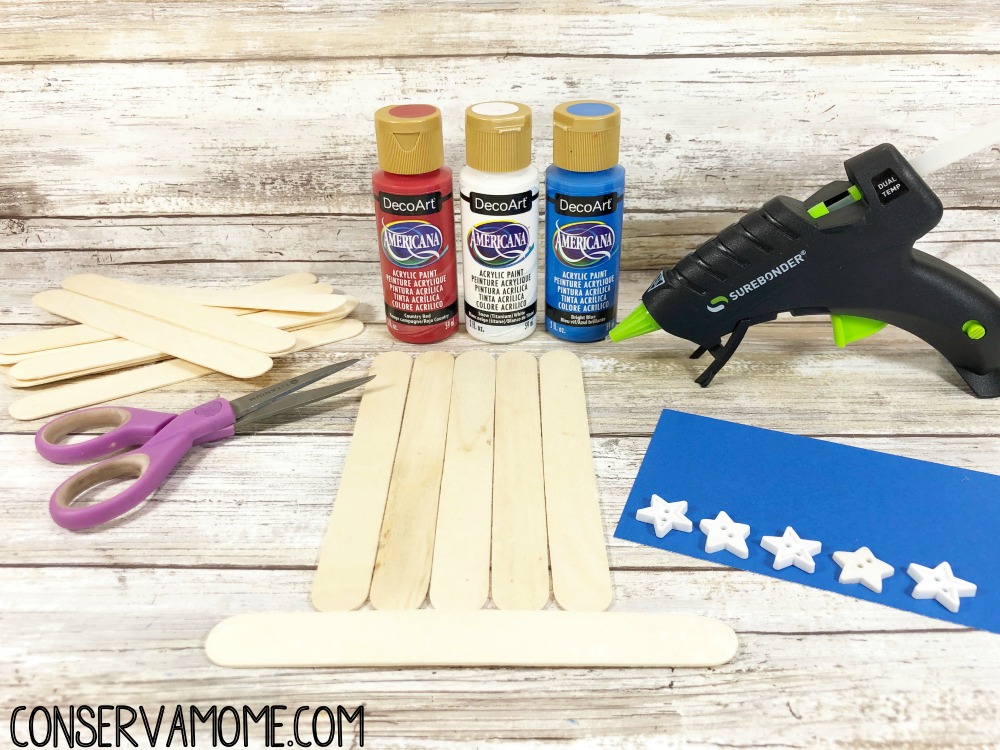 How to make this fun Patriotic Popsicle Kids Craft Activity
Basecoat three craft sticks red, two craft sticks white and two craft sticks blue. Set aside to dry and apply a second coat, if necessary.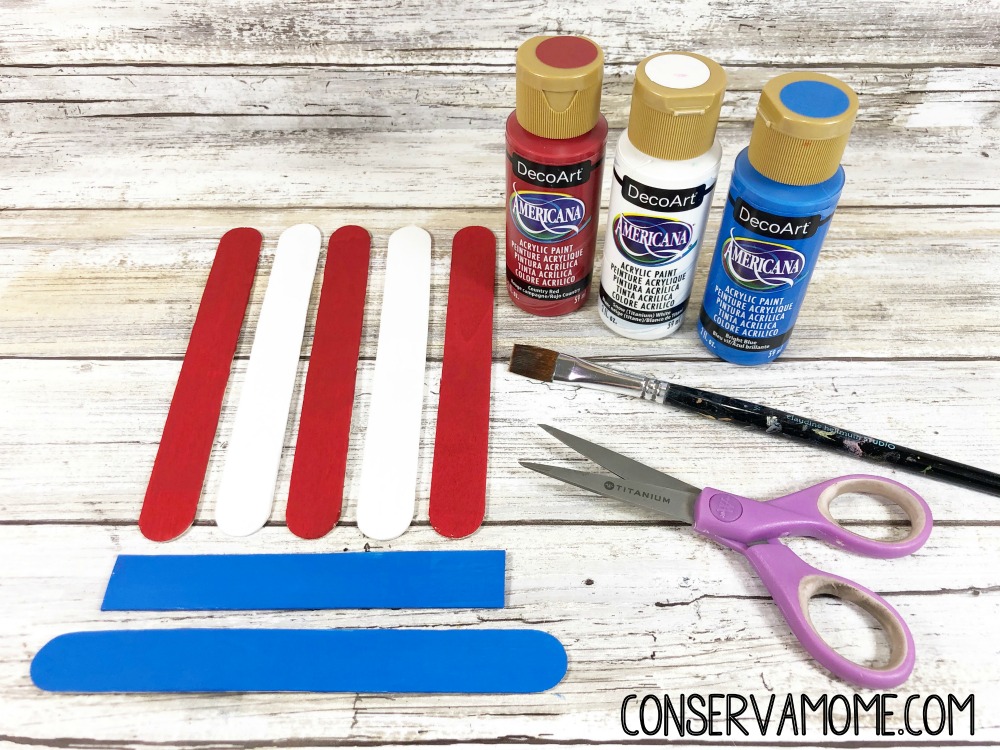 STEP TWO
Measure and cut a rectangle from the white cardstock three-inches wide by six-inches long. Flip craft sticks over and line up red, white, red, white, red (vertically) and one blue (horizontally). Do not overlap the craft sticks. Attach cardstock to back of craft sticks with the glue gun and glue sticks to hold everything together.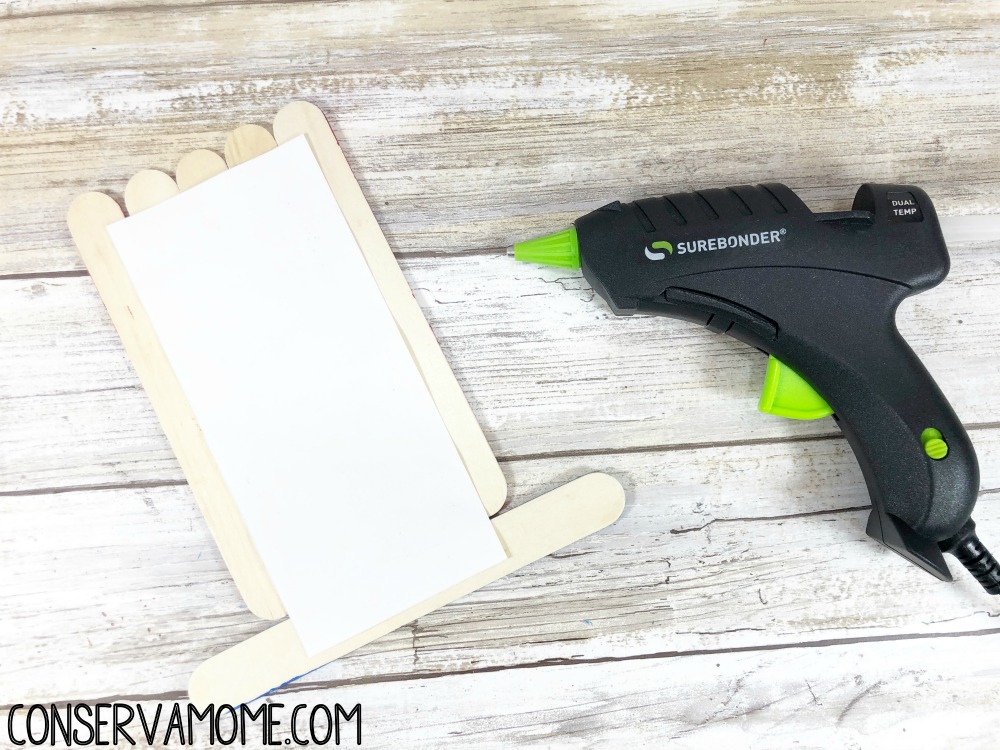 STEP THREE
Measure and cut the second blue craft stick to the width of the hat and trim off rounded ends with scissors. Attach to hat to create the hat brim.
STEP FOUR
Attach five white star-shaped buttons to hat brim with the glue gun and glue sticks. Or use what you have on-hand to embellish. Star-shaped rhinestones, sequins, glitter glue or cut stars from aluminum foil.
STEP FIVE
Measure and cut a ¾" by 4" rectangle from yellow cardstock. Trim one end diagonally and fishtail the other end with scissors. Decorate with blue washable marker, adding the recipient's name. Glue to Hat.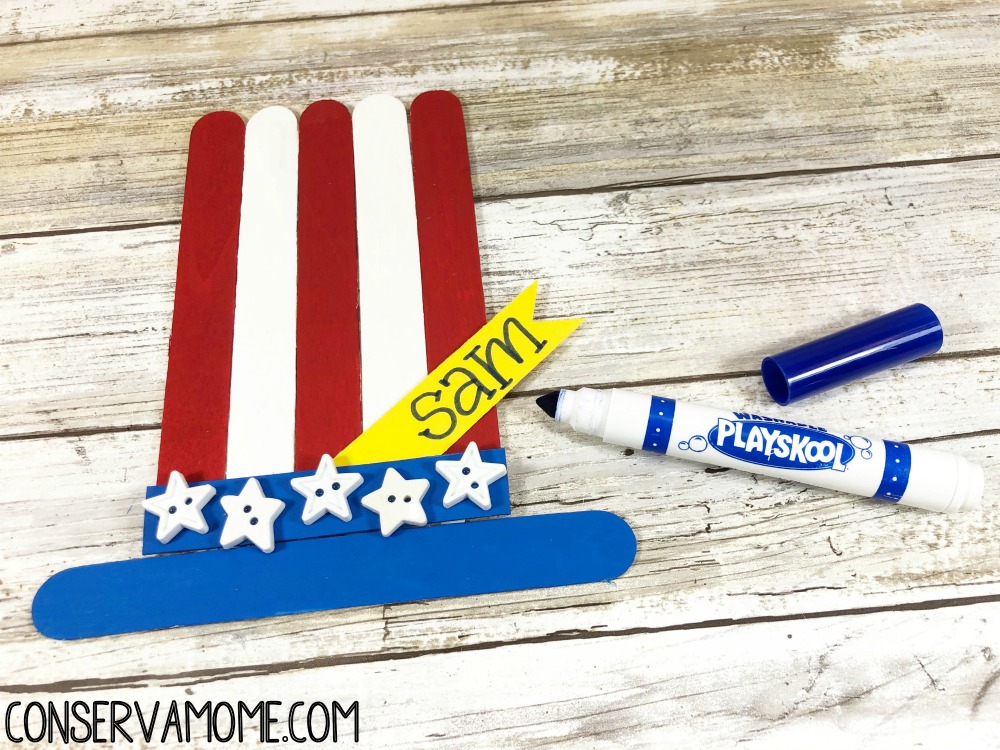 This is a great family fun craft activity and the perfect place card for a Fourth of July party with the kiddos!
Want more crafts? Check out my Creative fun for you little one Facebook Group!
Looking for more patriotic fun?Make this delicious Red white and Blue Fudge!