Give the kids something fun and useful to create this summer! These Patriotic Binoculars are not just an easy toilet paper roll craft to make but they can use them to check out the birds or other cool objects around the house and yard.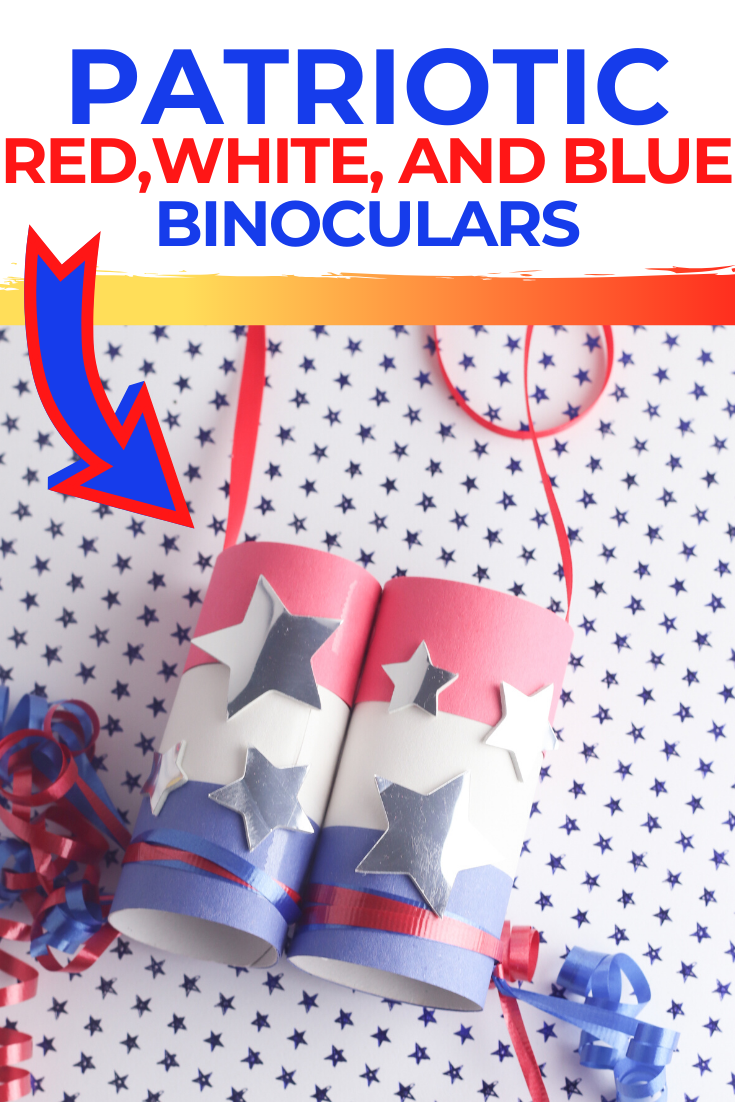 *This post contains affiliate links. That means that if you make a purchase after clicking on a link I may earn a small commission at no extra cost to you.
Patriotic Binoculars
Once the weather starts to get nicer, the birds start chirper, and the sun starts warming up the spring and summer air, it means that the kids are going to want to be spending more and more time outdoors. Why not let them create something that will not only get them outside but also be a simple craft that they can use to play with and grow their imagination as well?
The great part about this easy craft for kids is that they can make it on their own. Let them build up their confidence and increase their creativity and be proud of their newly found crafting skills!
I love toilet paper roll crafts they're such a fun way to get creative with kids in an easy way. It's amazing some of the things you can create with toilet paper rolls such as this fun rocket ship toilet paper roll craft.
These would be perfect for bird watching, a fun Memorial Day celebration or a summer 4th of July party as well. Have the kids make these up before the fireworks show and then use them to get a closer view during! Don't forget to make this delicious patriotic cake so that you can all enjoy a tasty treat while checking out the sights.
Supplies needed to make these Patriotic toilet paper roll binoculars
2 empty toilet paper rolls
Red, white, and blue construction paper
Star stickers
Red and blue ribbon
Scissors
Tape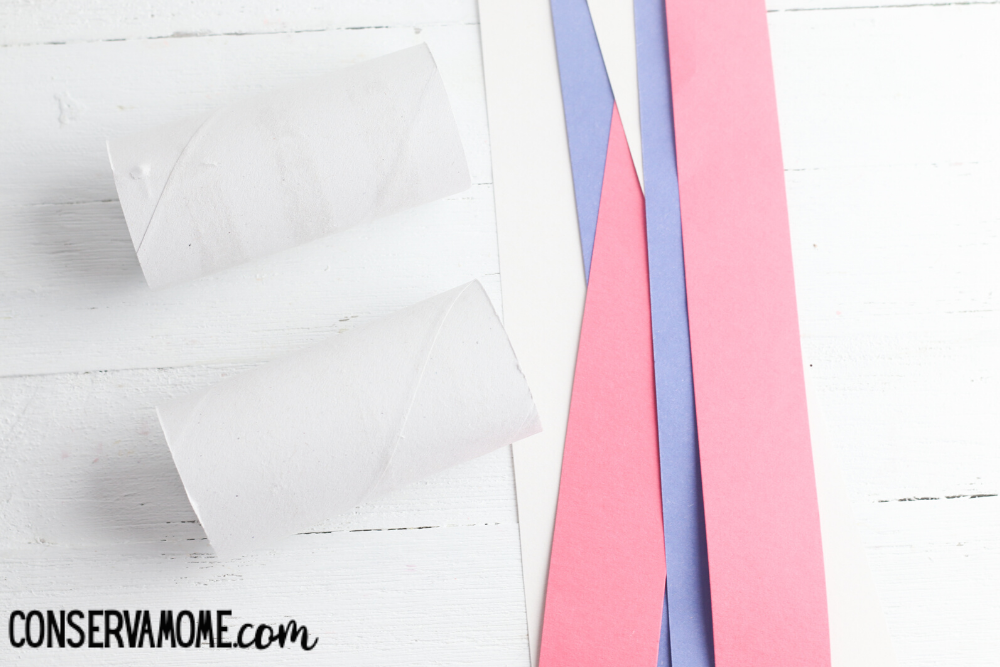 How to make these Patriotic Binoculars
Cut strips of red, white, and blue construction paper and wrap them around the empty toilet paper tubes. Secure the ends in place with glue.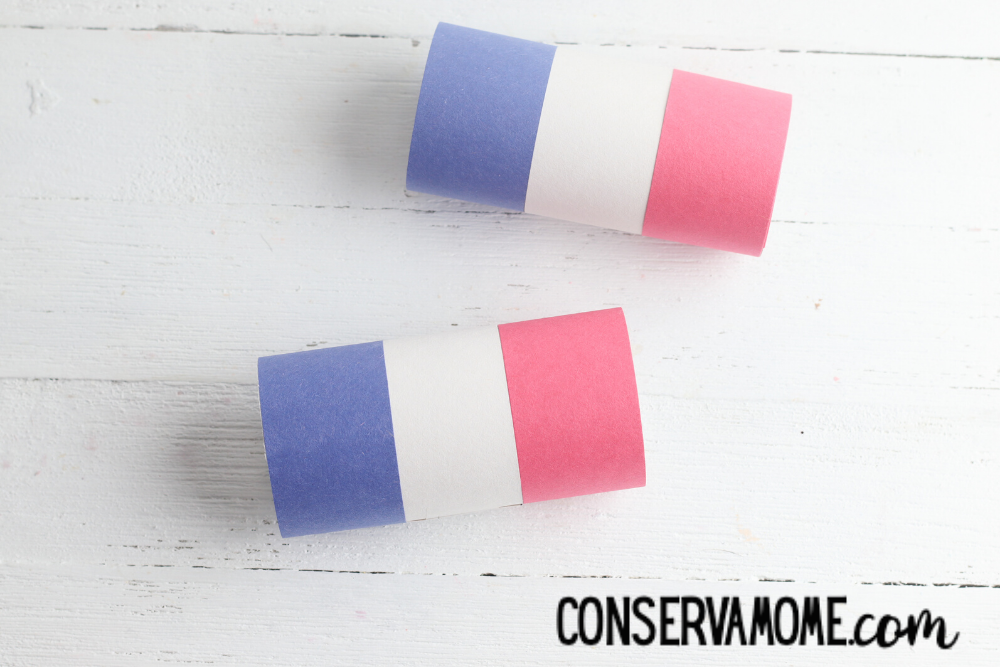 Glue the two tubes together in the center.
Decorate the binoculars with star stickers.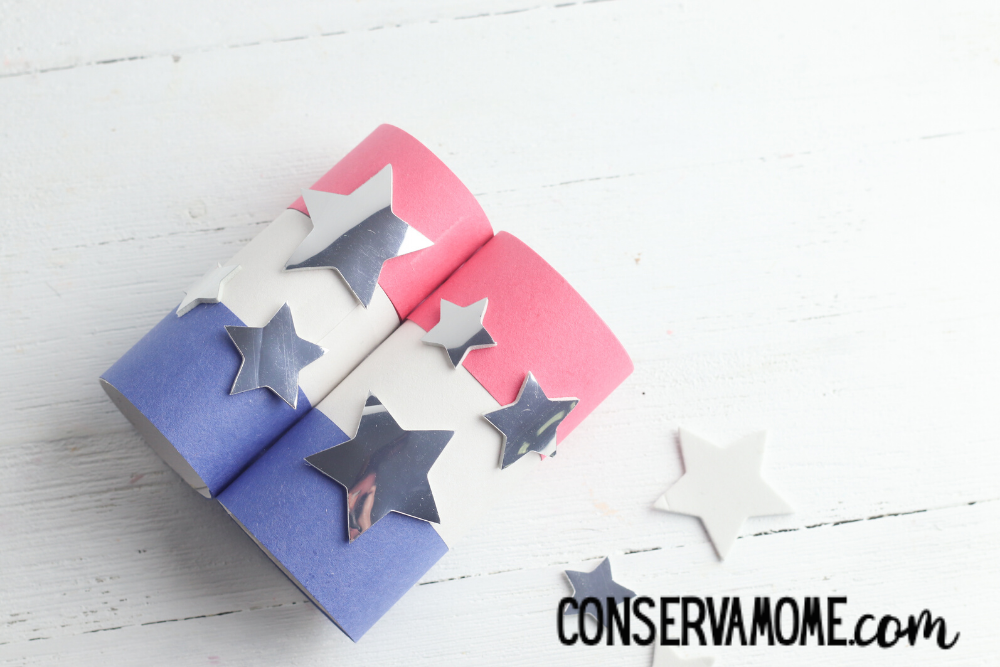 Cut long pieces of red and blue ribbon and tie them around the ends of the binoculars. Use scissors to curl the ribbons.
Attach another long piece of ribbon to the other end of the binoculars to use as a necklace.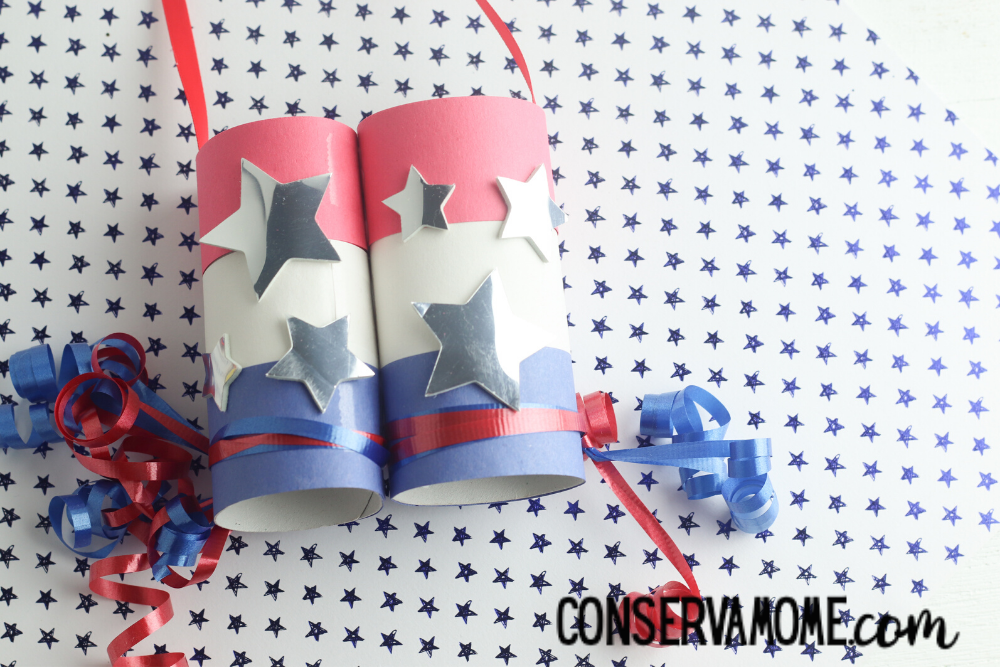 See how simple and fun this craft is? In no time at all, the kids will be wearing this and running around the yard! Simply gather up the supplies to get started and watch the transformation from empty toilet paper tubes to patriotic fun start to happen.
Fun Ways to Use These Patriotic Binoculars
Keep in mind that once you create these homemade binoculars once, you can easily adjust the color combination to make them for all different sorts of occasions as well. Red and green paper and ribbon could be for Christmas, the red and pink paper could be for Valentine's Day, or green and white ribbons could be for St. Patrick's Day as well. (because we all know how hard it can be to spot those leprechauns with just our eyes!)
Have fun and continue to use these simple instructions to use this craft in a lot of different ways. Show your kids that your imagination doesn't have to stop as you get older!
If you like this simple patriotic binocular activity, make certain to check out our Patriotic Ice Stars: A Fun Patriotic Sensory Activity as well!