STEM building is such a great way to have kids active and learning. Plus, using marshmallows means that they can always pause and have a snack while they're working, too! Check out this fun Marshmallow STEM Building Shapes STEM Activity.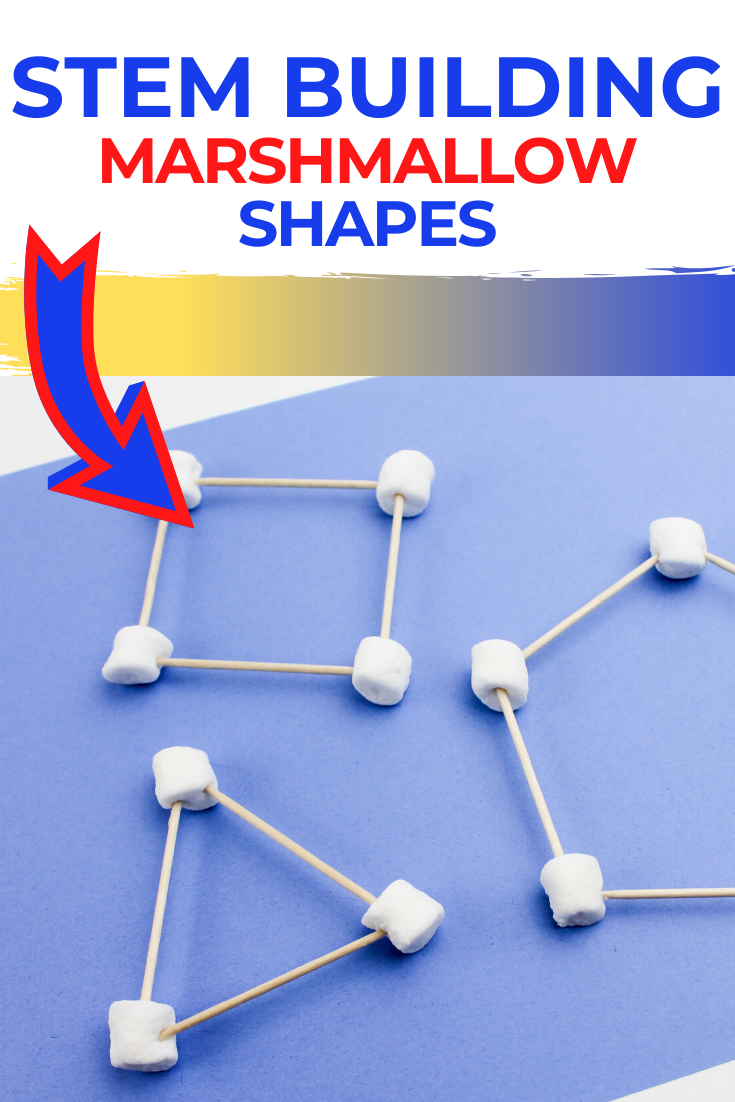 *This post contains affiliate links. That means that if you make a purchase after clicking on a link I may earn a small commission at no extra cost to you.
Marshmallow STEM Building Shapes
Being able to build something is always a lot of fun. And since kids start to learn how to draw shapes at a very young age, it just makes sense that they'll probably also be very interested in ways that they could build their own shapes as well.
STEM (Science, Technology, Engineering and Mathematics) is a term used to group together these academic disciplines. It helps give children the ability to become well rounded learners.There are so many great STEM activities one can do with their kids to help them in all areas.
STEM learning is great to keep up with as well, even during the summer months.
The good news? This STEM activity requires very little setup on your part but will give the kids a ton of fun for those hot afternoon or rainy days when sitting inside is just a little bit more appealing. Plus, since they can literally use the supplies to create any type of shape that they want, they'll love the fact that they're able to create and be independent at the same time.
Just make certain that you buy a big bag of marshmallows as I'm certain that several are going to be eaten along the way!
Supplies needed for Marshmallow STEM Building Shapes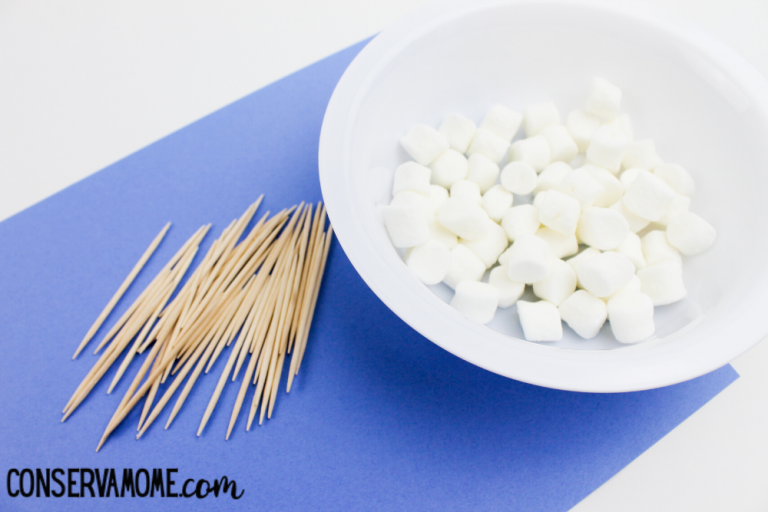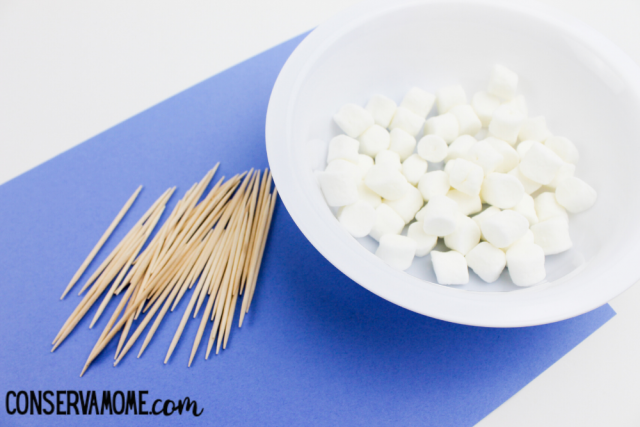 How to Make these Marshmallow STEM Shapes
(The marshmallows will be the vertices and the toothpicks will be the edges.)
Create a triangle, square, pentagon, and a hexagon with the toothpicks and marshmallows.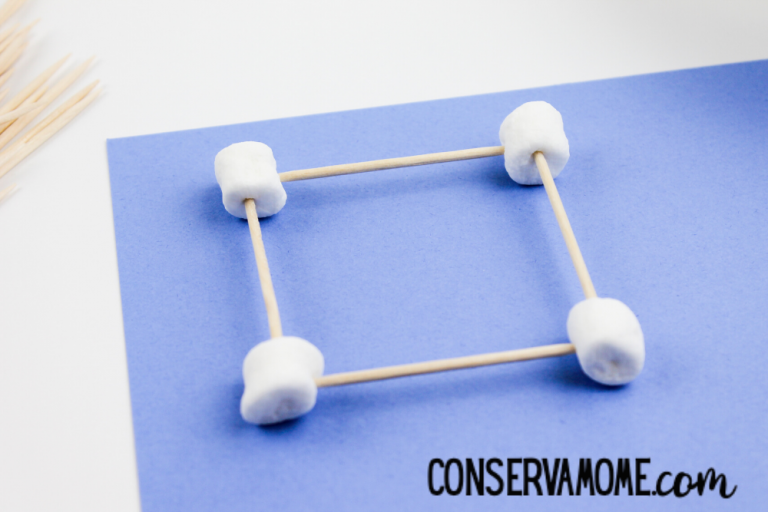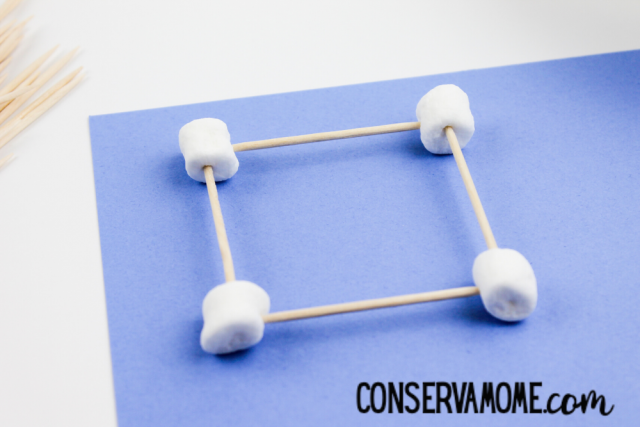 Triangle: 3 toothpicks, 3 marshmallows
Square: 4 toothpicks, 4 marshmallows
Pentagon: 5 marshmallows, 5 toothpicks
Hexagon: 6 marshmallows, 6 toothpicks
(Use the photos to help guide you!)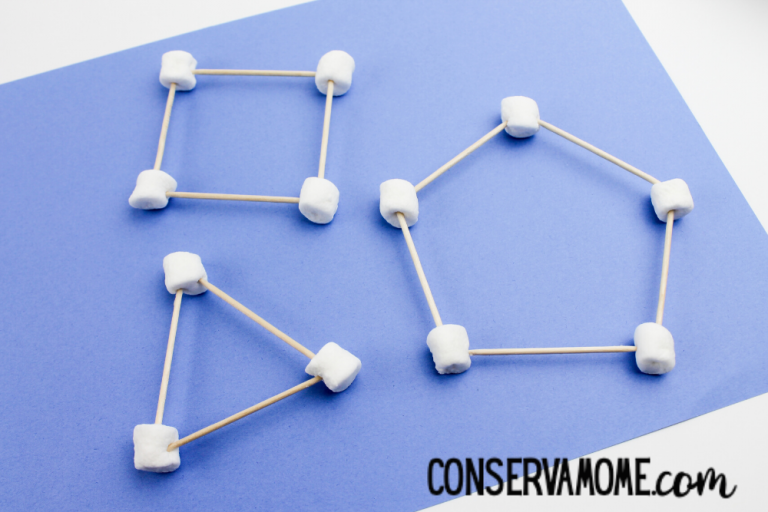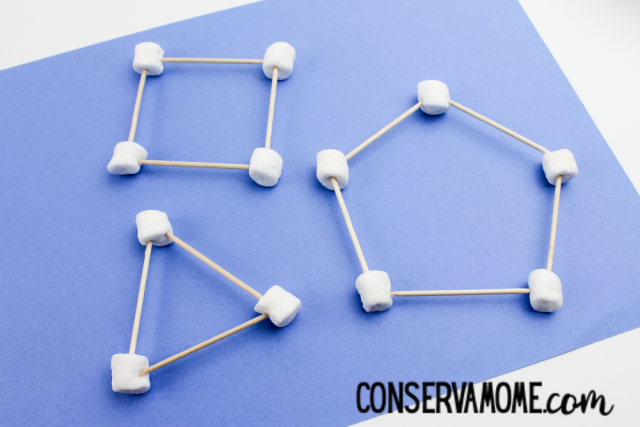 Fun Ways to Use This STEM Activity
Since your child is going to be all about building and creating using the marshmallows and toothpicks, there's great potential here to talk to them more about the terminology of shapes.
Combine their building fun with a quick lesson vertices and edges and talk about the various angles that each shape makes. (acute, obtuse, etc) This is also a great way to incorporate lessons in angles, talk about different shapes, and take it up to another level by even making the items into prisms and cubes.
You can even have them create "new" shapes on their own and talk about what varies them from one shape to the other.
STEM Lab has some fantastic printable cards that you can also use to help come up with building ideas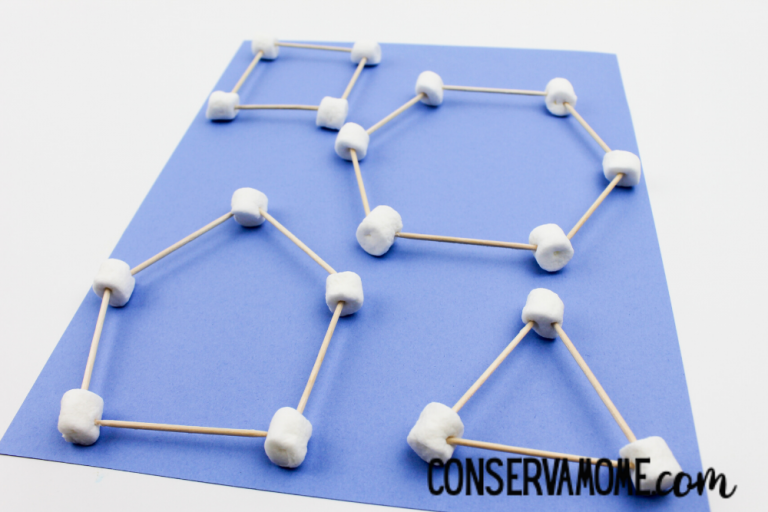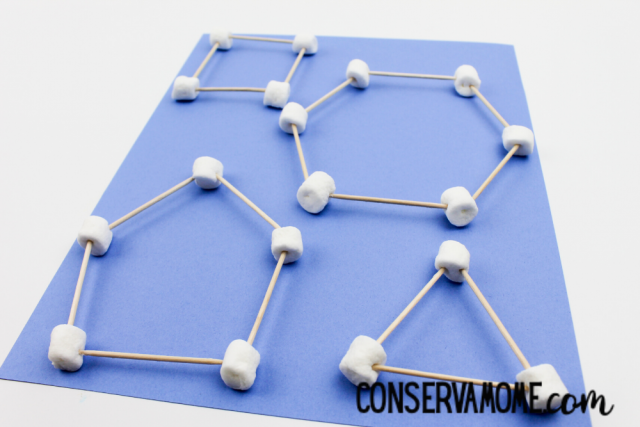 Shape Building Using Marshmallows
This STEM activity can really open up a lot of learning fun for the kids. Furthermore, changing things up in a fun way. Like just give a few clues and see if they can make the shape that I'm talking about.
An example of this would be: Build a shape that has three sides and three angles. (triangle)
Undoubtedly, You can also add in another element of fun to this activity. By adding in different sized marshmallows or even different colored marshmallows, too. The kids will love the variance and it will add a whole other level of challenge to their building skills. Additionally, by adding in new sizes and colors as well this will help them problem solve as well. Making sure this activity covers many aspects of learning.
Looking for other ways to take this activity to another level? Check out this fun STEM Geo set that comes with card to help you build.
Finally, If you like this simple STEM activity, make certain to check out our 22+ Wonderful & Creative Edible Science Experiments as well!