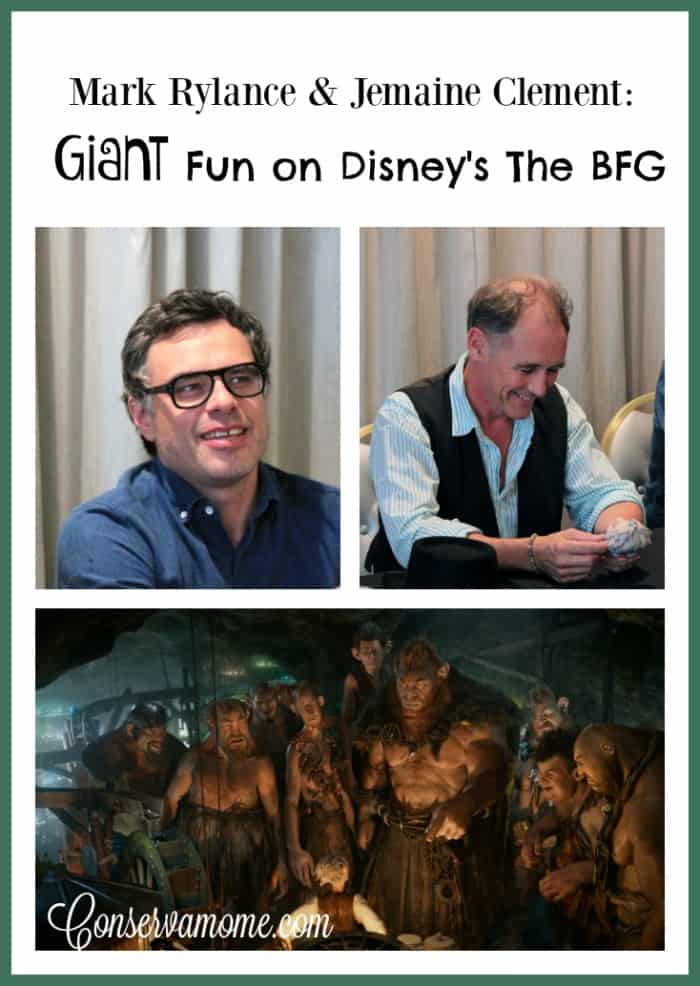 Chance are you're familiar with the names Mark Rylance & Jemaine Clement. If you're not I'm sure you've seen their stellar work at least twice in your life..maybe even more! Mark Rylance, who is fresh off an Academy Award win for Best Supporting Actor in Bridge Of Spies (Also Directed by Steven Spielberg) and was named one of Time's 100 most influential persons in 2016, plays the Gentle and wonderful BFG. While Jemaine Clements is best known for his work on Flight of the Concords, plays the mean,gruff and sometimes silly Fleshlumpeater.  These two actors came together to show two spectrums of the Giant world in Disney's The BFG.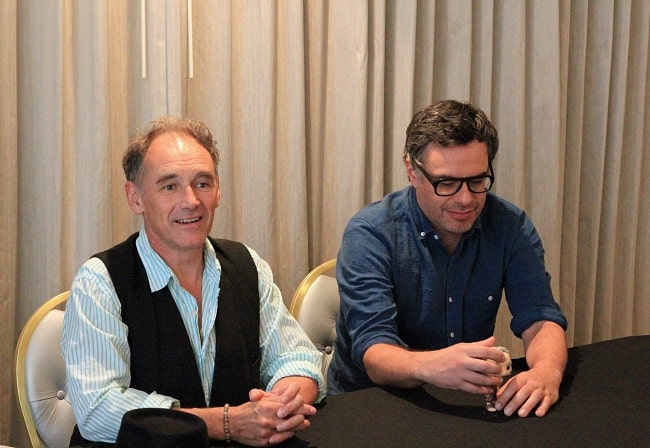 To begin their days both spent a good hour getting into character..literally! Mark told us in order to get ready: "Every morning it took about an hour and a half of them sticking glow in the dark  marbles on us and battery packs and having a lot of painted dots painted on, about 45 minutes of having dots painted on your face through something like a hockey mask, a tight hockey mask. So there was a lot of time to think and listen to music or, you know, just get yourself in a certain head space but it was just playful, you know it's the same as ever, you just start to play like a– like a child really."
But being a computer generated giant wasn't the only hard part, the speaking was truly the hardest. Although fun! In the movie, both the BFG and all the giants have a special way of talking from naming their giant slimy veggies a Snozzcumber to calling humans Human Beans.  However, Mark disclosed his favorite word of all was definitely telly-telly bunkum box although whizzpopper came in a close second.  "I don't think there are any actors in the world that could have done what Jemaine and I have done." Said Mark about Speaking in Giant.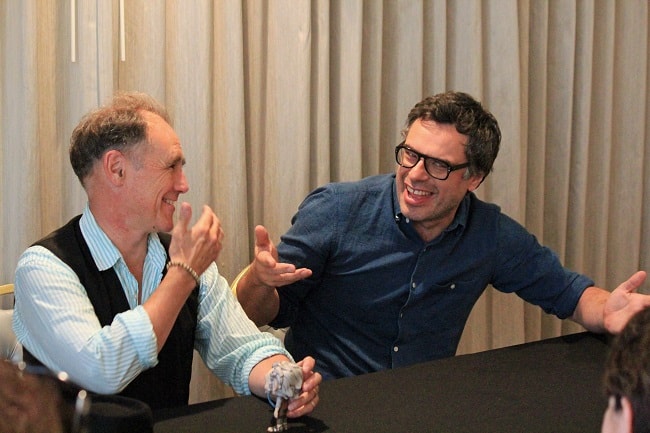 Jemaine even had some help with his character from non other than his son! "He helped me a lot actually, I read him the book again when we got to Vancouver, he'd already heard it but he would always, if he didn't like the voice he'd go, no the other voice, and that's how I found the voice was he– he would– he'd guide me."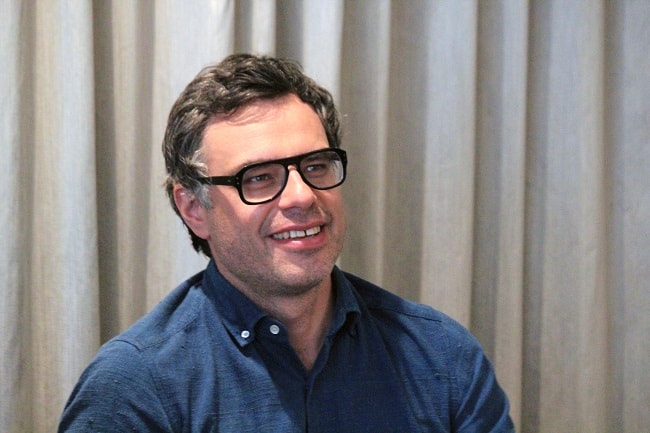 When you check out the movie you'll realize how fun and how different both characters are. However,  from speaking to both they obviously had a blast playing these roles.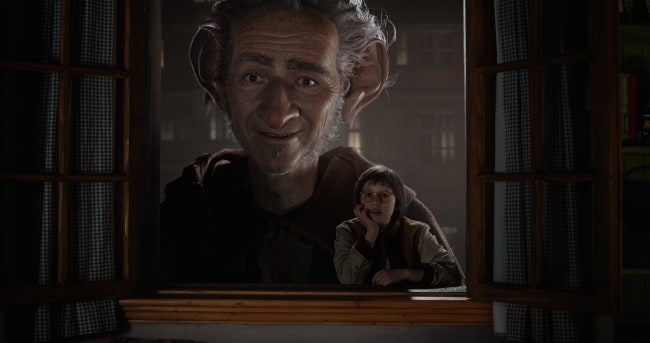 So it was no wonder they also had some favorite scenes, for Mark one thing that stood out was how much of a life lesson there is are during the BFG and how  the most difficult thing is letting a young person go it's something that every parent has to do. Something the BFG has to eventually do with Sophie.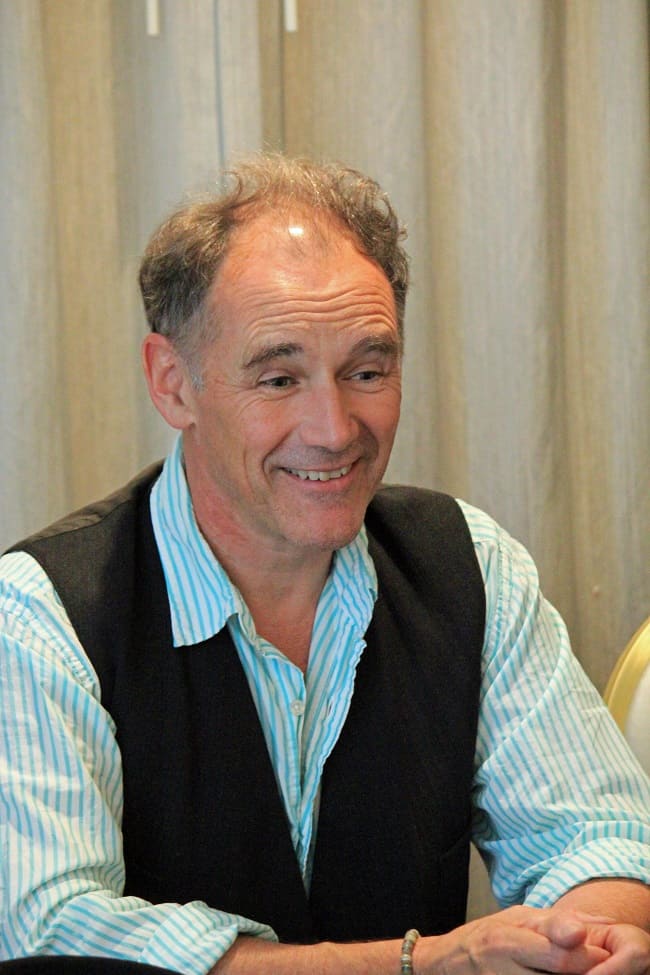 As for both Giant's they realized there are so many lessons this movie offers, The big one for Mark Rylance was  that " the film tells a story of what kids have to offer older people, that older people get tired, they lose faith,they think maybe the world is just a jungle, a dog eat dog kinda thing and nothing will change,  so best to just do the best I can, give some money to charity, maybe, you know, be kind to some people, but the big problems, nothing's gonna change . Young people don't do this, there's still the bravery and the hope like Sophie does to say, no we don't have to put up with this,there's such a lot of criticism of young people and things seem so hard for them,but they're so essential  that they keep their bravery and  hope and  they don't get  pressed down by  the fears and the apathy of older people."
This story has so many lessons and so much fun! Mark Rylance and Jemaine Clements were such a fun addition and the perfect cast of characters to make this movie a favorite of generations to come! It was such a blast siting down with both and talking about their roles!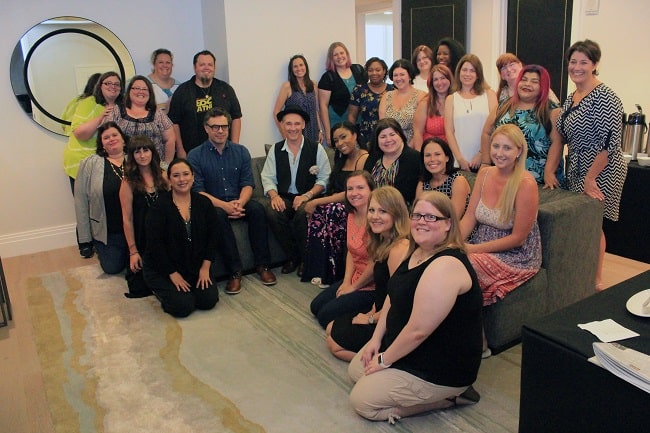 Save
Don't forget to check out the movie when it hits theaters July 1st! Check out the preview below:

Don't forget to get social with The BFG and stay up to date with the latest news,info and fun!
Like THE BFG on Facebook: https://www.facebook.com/thebfgmovie
Follow Walt Disney Studios on Instagram: https://instagram.com/disneystudios
Follow Walt Disney Studios on Twitter: https://twitter.com/disneystudios
THE BFG hits theaters everywhere on July 1st!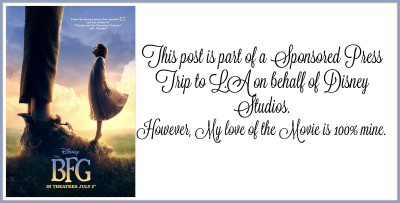 Picture Credits Disney Media & Coralie at Lovebugs & Postcards!
Save
Save
Save
Save
Save