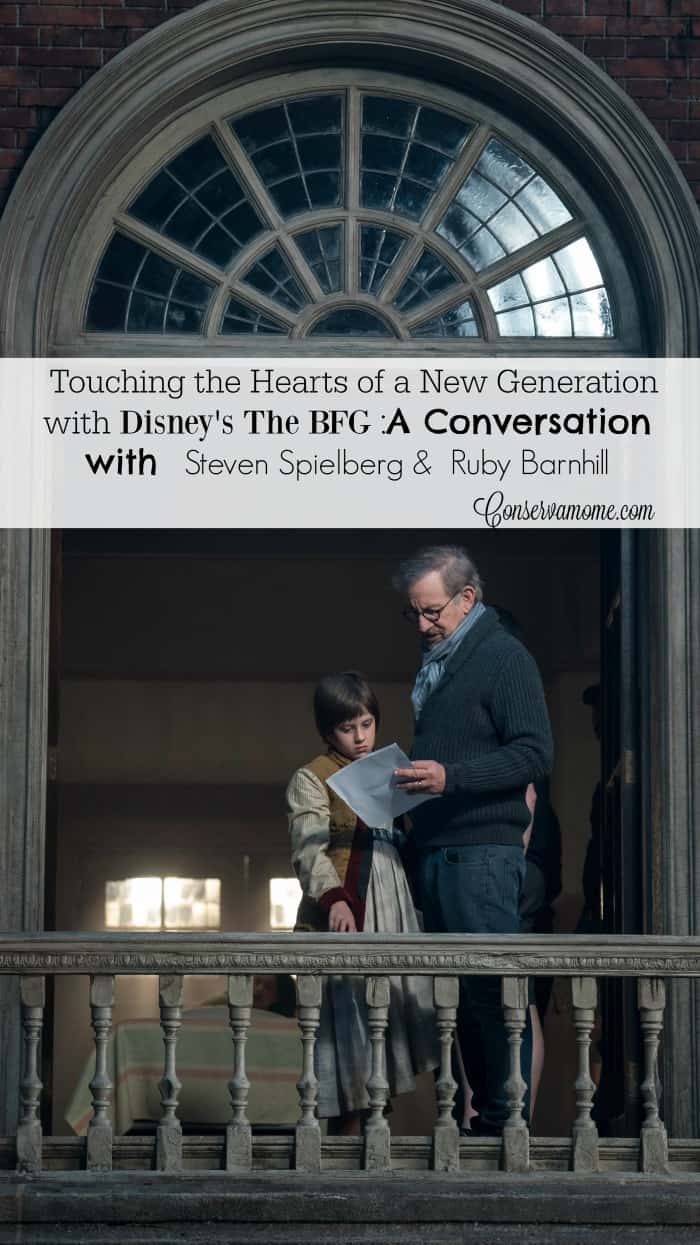 As a child there are few things I remember more vividly than the day I sat down to watch ET for the first time. It was a magical movie that touched me and filled my heart with so much possibility,excitement and wonder. It taught me about friendship and love.  A name that became Synonymous in my home with ET and it's magic was Steven Spielberg.  Growing up,Spielberg's existence in the world brought together magic, later on Suspense (Jaws & Jurassic Park) and now as an adult it comes full circle with Amazement in Disney's The BFG. When I got the email I was headed to LA for the Premier of The BFG I was thrown back with excitement, especially when I found out I would be interviewing  Steven Spielberg. A giant in his own right. However, little prepared me for how life changing the sit down with Steven Spielberg & Ruby Barnhill ,who captivates the heart as Sophie, would be.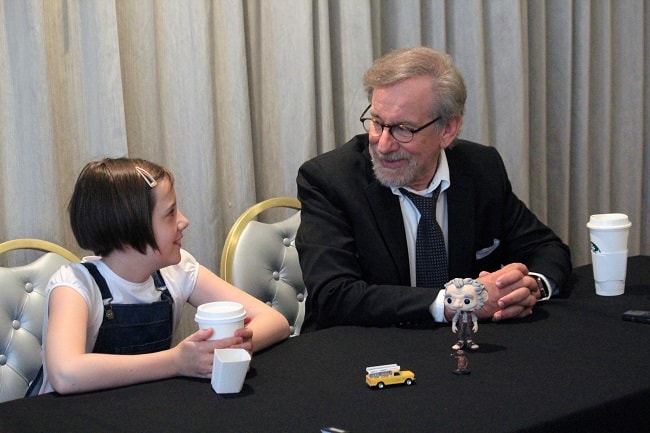 Who doesn't know Steven Spielberg? He is for the lack of a better word a true legend.  Yet, sitting down across from him you almost feel like you've been best friends with him your whole life. His warm personality and kindness became palpable within the first few seconds he entered the room.  As for Ruby, you can't help but fall in love with the sweetness she gives off with every smile and word. However, putting them together you realize there is something so magical about their partnership. A partnership that is magical. This partnership wasn't just magical it was meant to be. Just when Spielberg was about to settle with his 3 or  4th choices that although good, didn't have what he was looking for, Ruby's audition fell into his hands and he was sold.  He said his life literally changed for the better.
Spielberg knew how special Ruby was from the moment he saw her on screen,and to be honest after seeing her in The BFG ,it's amazing to see such a young girl grasp such an incredible role in such a flawless fashion. It's no wonder, acting pulses through Ruby's veins as we found out during the interview.  She grew up watching her father on stage and whom has a cameo during the movie, keep an eye out for him as he ushers The BFG into the palace.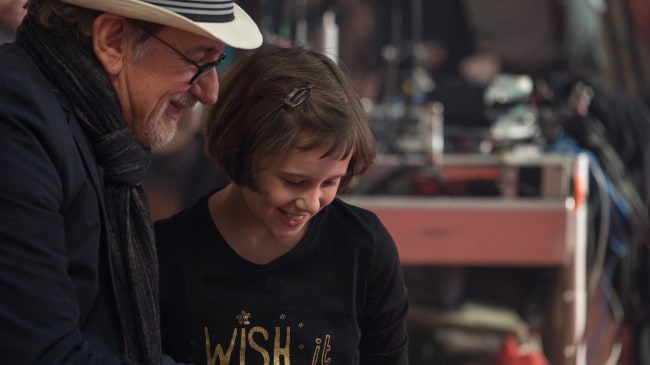 Ruby shared with us how much she learned from Spielberg. Not only on tips that she could use on screen, but on everyday life lessons.  Ruby shared one of the lessons with us: "I kinda still  struggle with this a bit. I don't like making mistakes.But Steven really helped me realize that it's okay to kind of make mistakes, and being onset like making mistakes funny, like making it like nobody minds it at all and it was just really good." Spielberg quickly added " I don't even call 'em mistakes. I call them happy accidents,because some times they even end up winding up on the movie".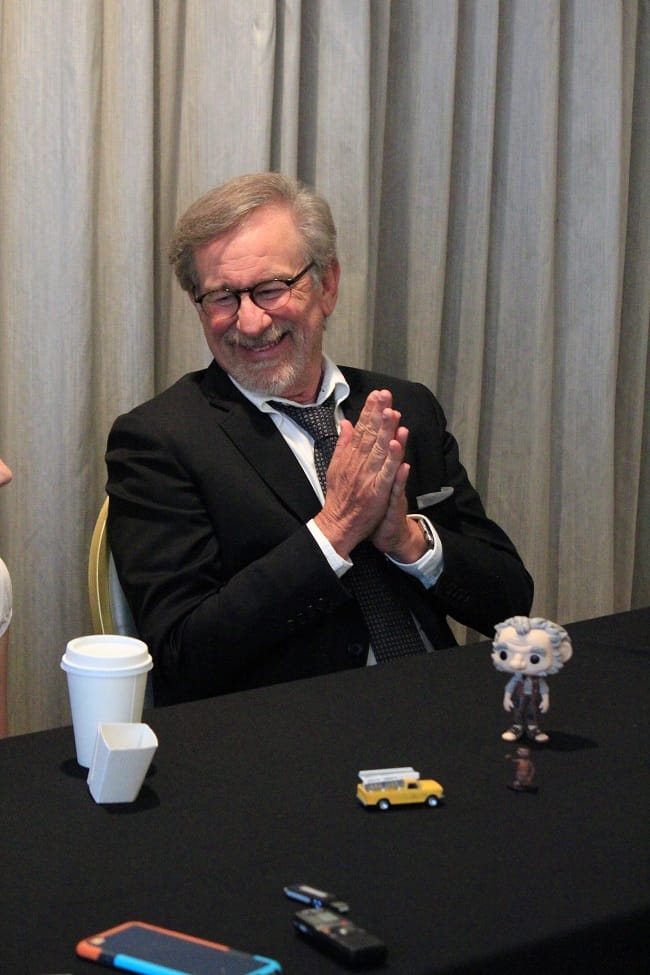 Being such an iconic figure we asked Steven what his thoughts were on just that…being an icon and he told us how each person who watches his film becomes a part of the extended family of people from all walks of life who speak different languages and believe in different things with the same feeling. "It doesn't matter what languages we  share or who we are and what our backgrounds are, sometimes a feeling can be communicated all over the world without any  signage and that power that film has is something that really it intimidates me and I respect it a lot , but it also scares me, because it's, it's pretty awesome when that happens."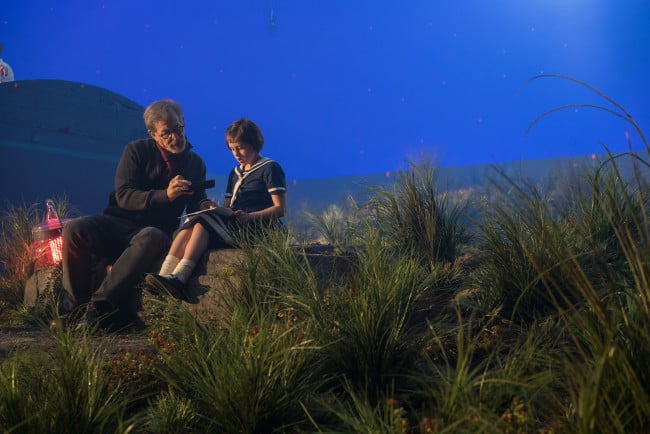 One surprise fact I found when I began to research background info before  going into this interview was  that this was the first time Steven Spielberg had directed a Disney movie. When asked about that and why it hadn't happened he simply said :
"I'm not sure why, Disney had a profound effect on my childhood, because I was raised in the world of Walt Disney. His movies scared me to death, thrilled me to pieces, and made me laugh and made me cry." So, to finally make a movie that has Disney's name on mad me so  proud when the film begins and the castle shows up and my movie follows the castle. That's something I've been waiting for in a way all my life, and, and through BFG and through Ralph Dahl's genius I got the chance to do it."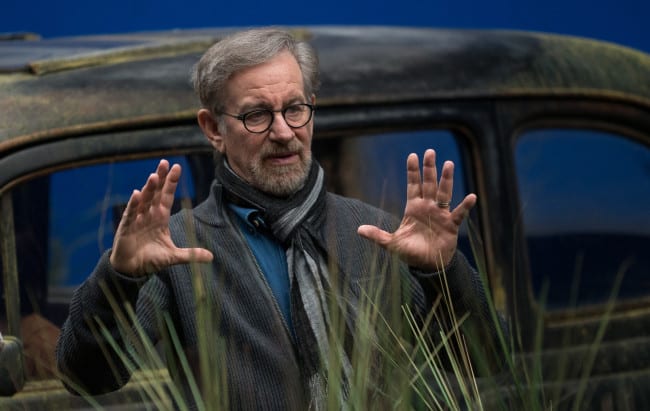 As for Ruby this too was a dream come true ,because she was able to live out her dream, the dream of acting. Something she greatly enjoyed doing daily on the set. Everyday was so amazing for her to show up on set and work with greats like Steven and Mark Rylance.  Most important said it was a sense of excitement and pure magical.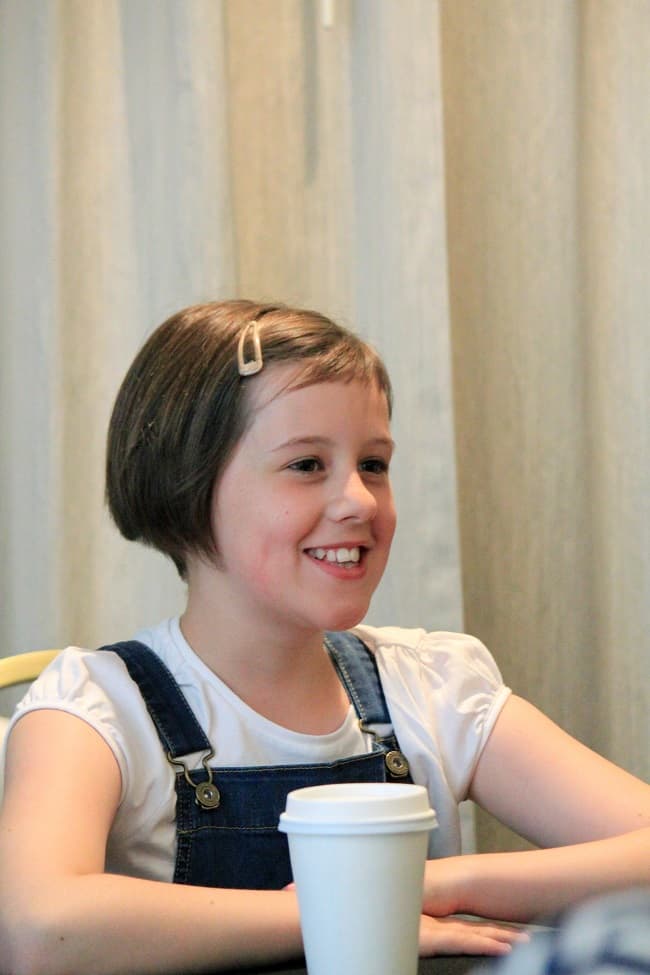 When we asked Steven what his favorite part was, he said working with Ruby and seeing the relationship of her and The BFG on screen. He loved the way the charterers interacted.  The fact that these two characters although completely different, still had so much in common in the way they were treated by others.  Once they come together a friendship forms that's amazing. The message is a powerful one.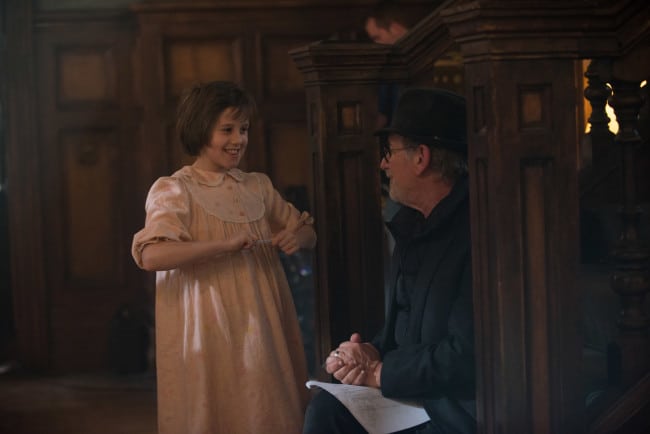 I had the chance to ask the final question. Growing up in a world of ET I realized how much of a impact this will have on this new generation. However, I wanted to see what message Spielberg wanted other to get from this film. His response: "I just want people  to understand how important it is to both give and receive hugs. And it doesn't matter how different the person looks or how tall they are or how short they are or what color they  are or what language they speak or what their different beliefs are that we all need to hug each other and we have to hug each other more when we're so different from each other. That's what I hope people get from this."
A message so important in today's day and age.
This interview was phenomenal. Ruby not only wins your heart on screen but she is such a bright talented little girl. We can see the magic  Steven Spielberg found in her with every word she speaks. I have a big feeling she will be his new Drew Barrymore, who had her break our role in ET. It won't surprise me one bit to see Ruby hit it big, and I'm so honored to be in the front row of it all.
The best part of the interview,however, wasn't during the interview but the right after. As we walked to the group picture we had a small conversation about my son and how he admires him. What blew me away from that small conversation wasn't the fact that he listened to me but how he was engaged. Asking me about my son's age, his name and what was his favorite movie. Even letting me know that there will be a new "Jurassic World" Sequel coming in 2018!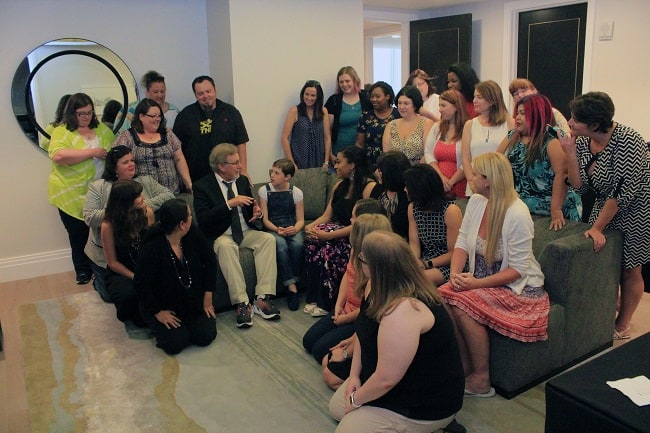 He cracked us all up when he began to ask his own questions on how all of us "Mommy Blogger" came together. We quickly explained that Disney brought us together. He then went on to tell us that his mom started her own original "mommy group" "Every day in my kitchen, all the moms in my neighborhood would come over to my mom's house, sometimes they would trade houses, and I'd get ready to go to school and all of these coffee cups would be laid out and all these pastries laid out and it would be another mommies recruit."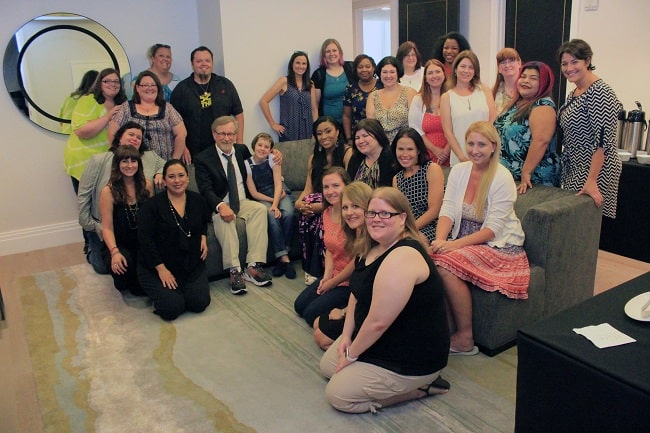 This movie is for a better word amazing. Sitting down and listening to this Legend was one of the most magical moments of my life. Nothing could have prepared me for how genuine, kind and engaging he was going to be. It's no wonder Steven Spielberg has captivated audiences with his movies for decades, and I'm so honored to have been in his presence for this amazing experience.
Don't forget to check out the movie when it hits theaters July 1st! Check out the preview below

Don't forget to get social with The BFG and stay up to date with the latest news,info and fun!
Like THE BFG on Facebook: https://www.facebook.com/thebfgmovie
Follow Walt Disney Studios on Instagram: https://instagram.com/disneystudios
Follow Walt Disney Studios on Twitter: https://twitter.com/disneystudios
THE BFG hits theaters everywhere on July 1st!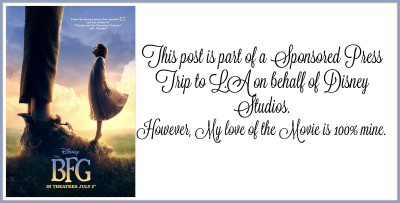 Picture Credits Disney Media & Coralie at Lovebugs & Postcards!
Save
Save
Save
Save
Save