Looking for a fun jellyfish craft for kids? Then check out this super easy to make fun paper plate craft for kids. This is a great way to learn about the sea life with kids.

*This post contains affiliate links. That means that if you make a purchase after clicking on a link I may earn a small commission at no extra cost to you.
Jellyfish Craft for Kids: A fun paper plate craft for kids
My kids love sealife it's such a fun and mesmerizing thing to learn about. The fact that these fascinating animals live out on the ocean doing their thing makes them even more magical. One of my kids favorite sea creatures are jellyfish. It's amazing how they exist yet are so dangerous!
They love learning about them by reading fun books like the ones below:

Want to make some other great sea life paper plate crafts? Then check out my Crab Paper plate craft. There are so many ways to use paper plates in fun crafts. Best of all it's an easy craft idea that will keep kids busy and engaged. Have extra paper plates left over? Make this fun Unicorn paper plate craft or this paper plate monster craft.
Now for this fun Jellyfish paper plate craft! This is so crazy easy to make you'll be shocked! Read on to find out how easy it is to make this paper plate craft for kids!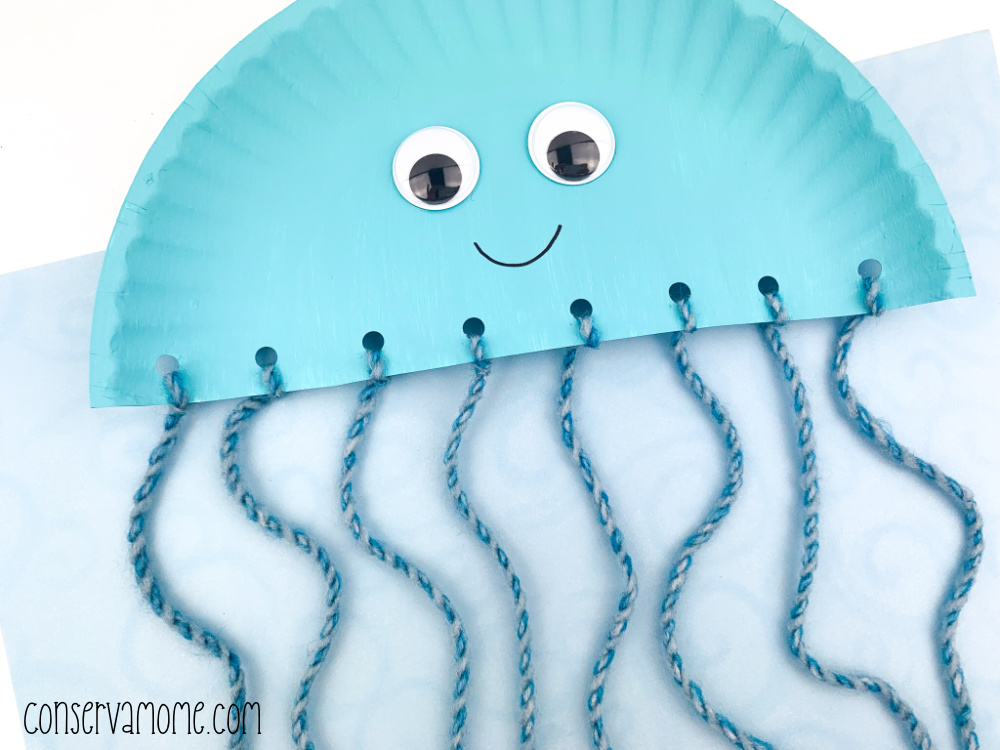 What you'll need to make the Jellyfish craft
Large paper plate
Blue yarn
Paint brush
Hole punch
Self stick googly eyes (or glue if they aren't self stick)
Black permanent marker
Scissors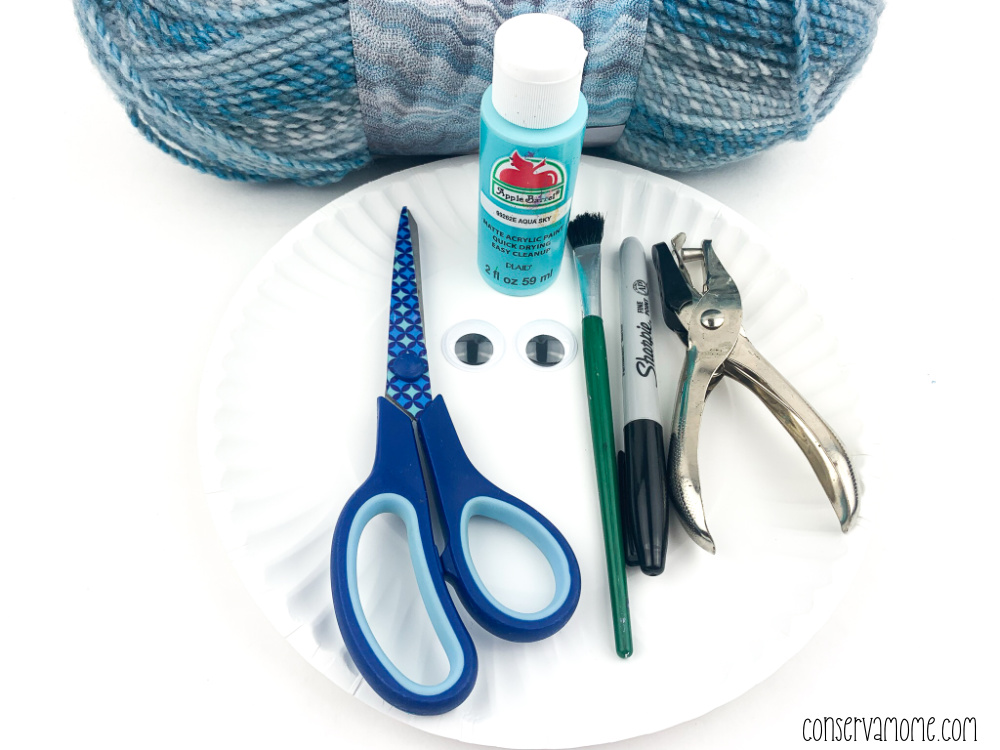 How to make this Jellyfish paper plate craft for kids
Cut the paper plate in half.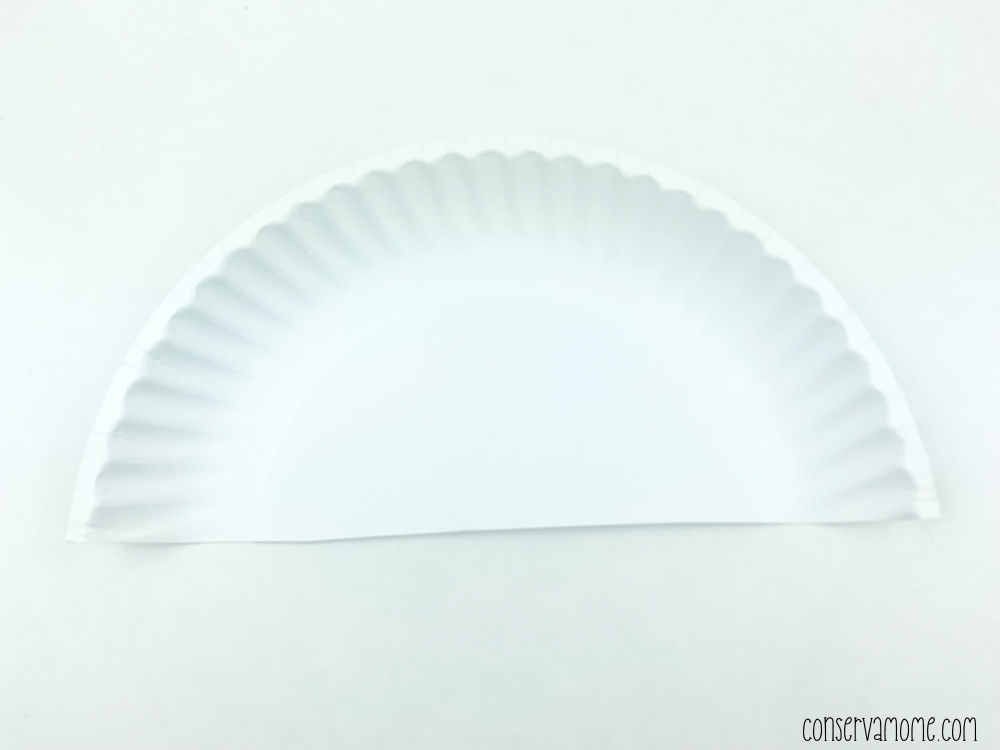 Paint one half of the paper plate blue. Use a second coat if needed. Set aside and allow to dry completely.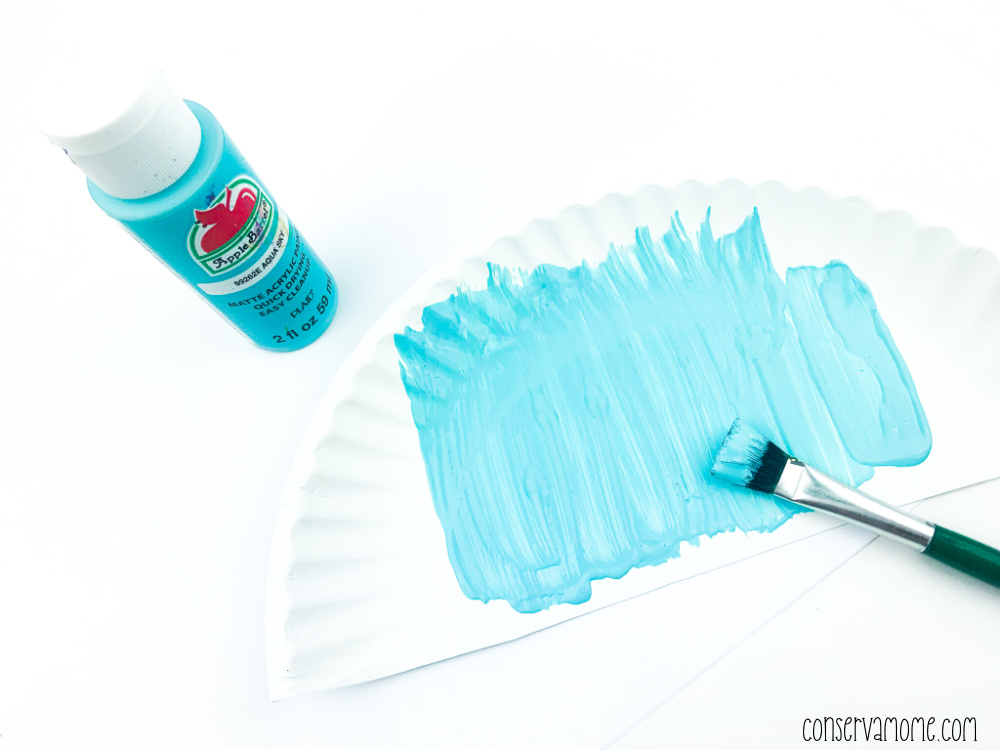 Using the hole punch, punch 8 holes into the flat bottom part of the paper plate.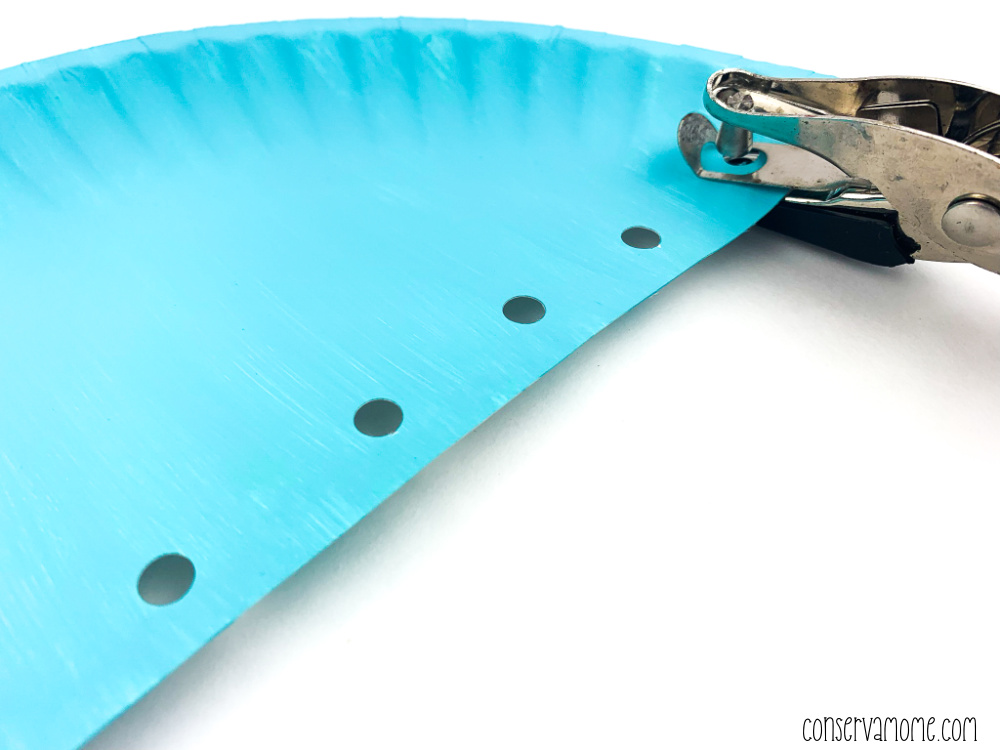 Try to space the holes out as evenly as possible.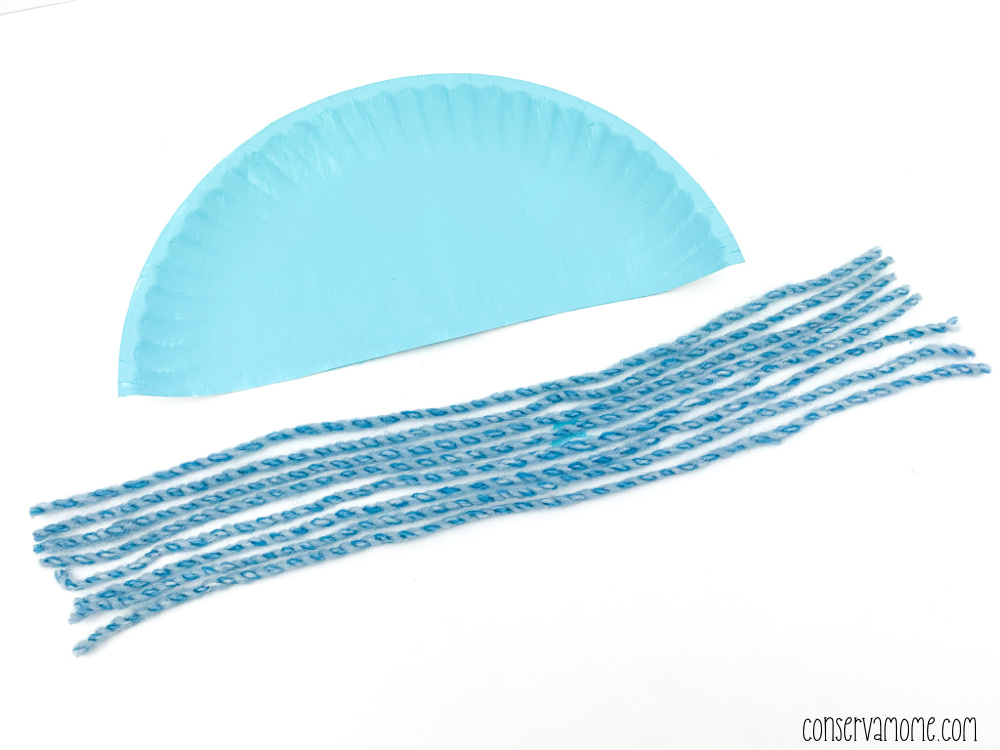 Cut the yarn into 12 inch pieces. Complete this step 8 times.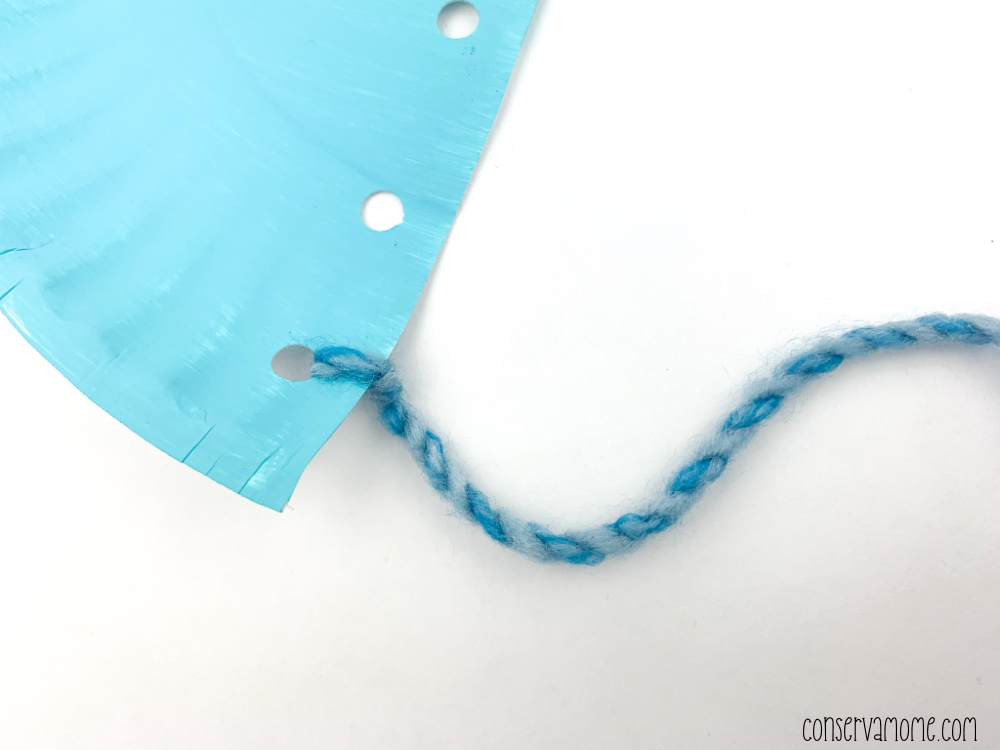 String each piece of yarn into each hole in the paper plate and tie into a knot. (I place the yarn going through the painted side and tie in a knot on the unpainted side.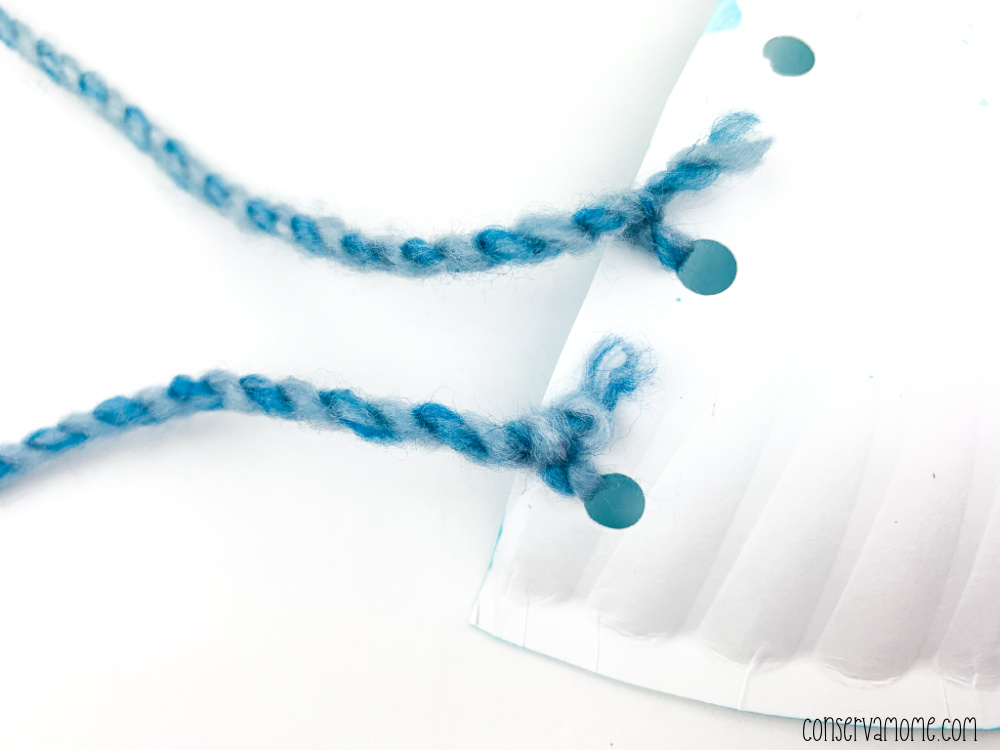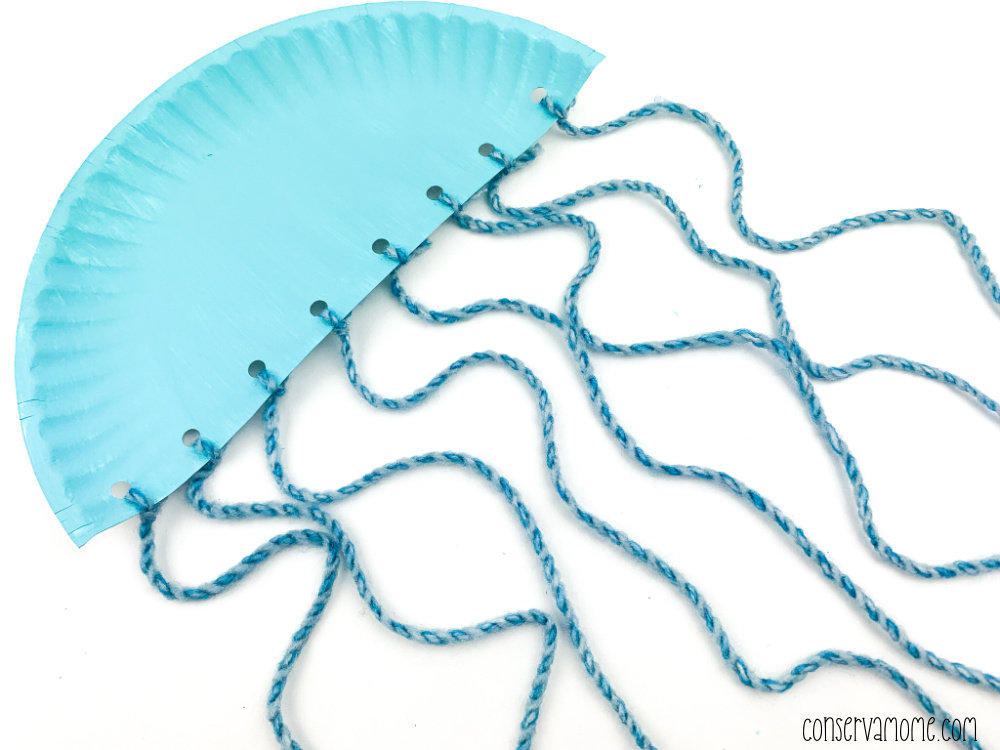 Stick (or glue) the eyes onto the paper plate. Draw a mouth.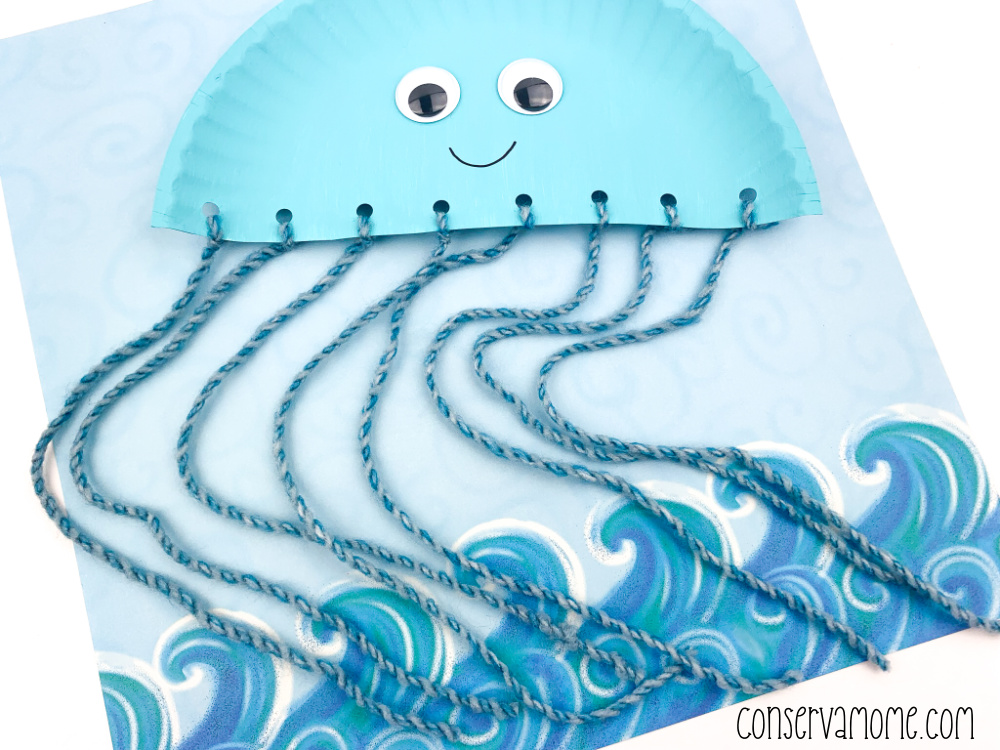 Your paper plate craft is ready for play or display!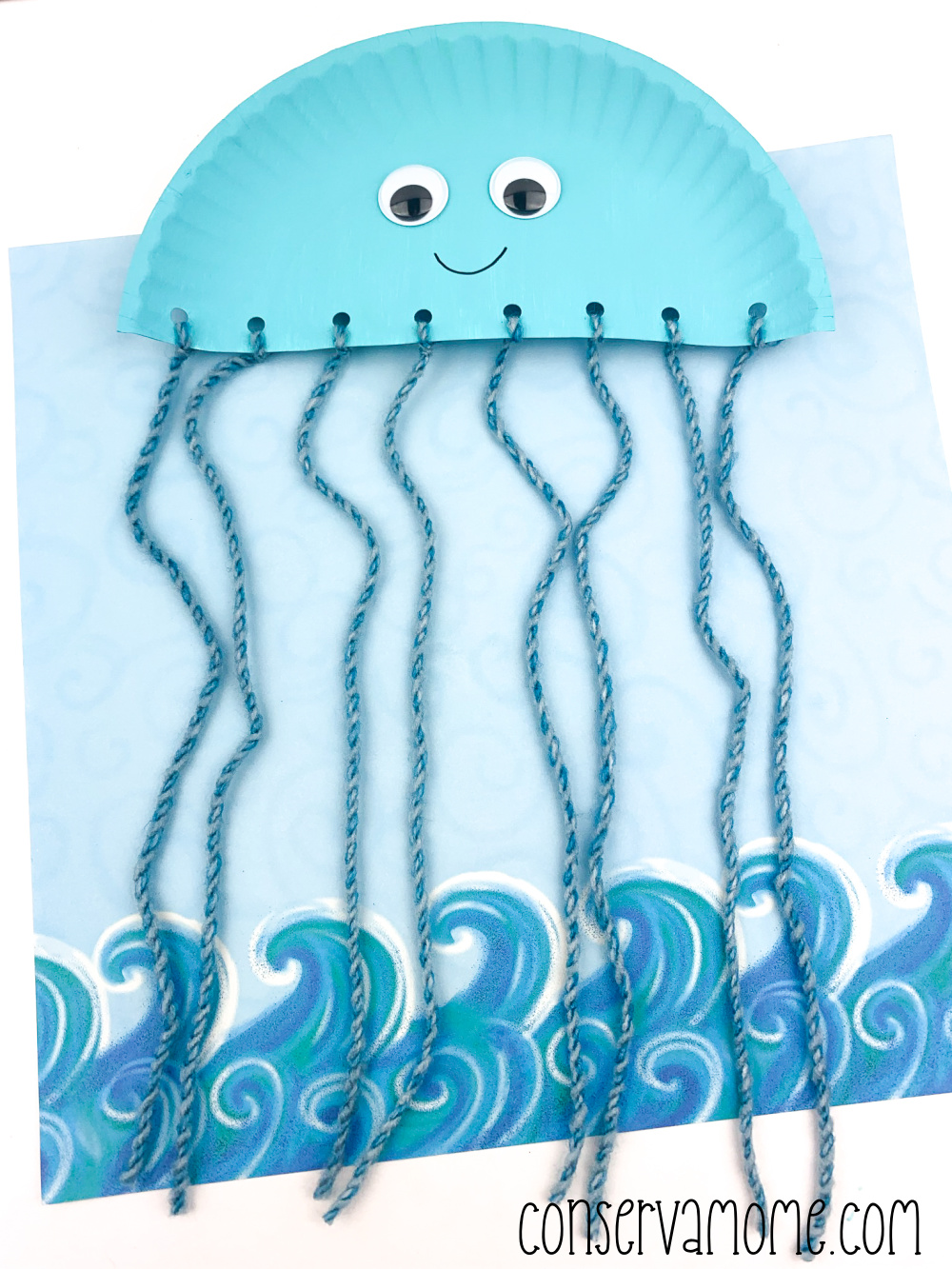 Isn't this the cutest thing ever?
Looking for more ocean themed kids crafts? Then head over here to check out a fantastic round up of Ocean Crafts for kids.