Craving comfort food now that the weather is starting to get a bit chilly? Check out this simple Instant Pot Turkey Chili recipe. A giant bowl full of this sounds perfect right about now! Best of all you can make this delicious recipe with leftover Turkey!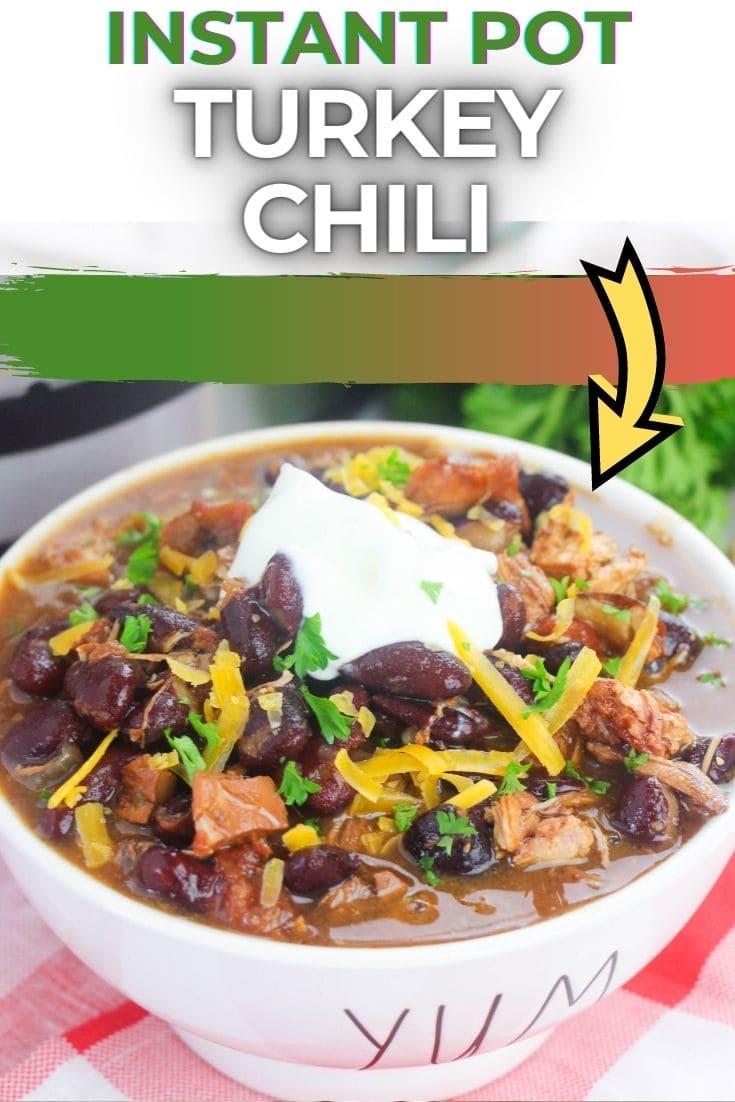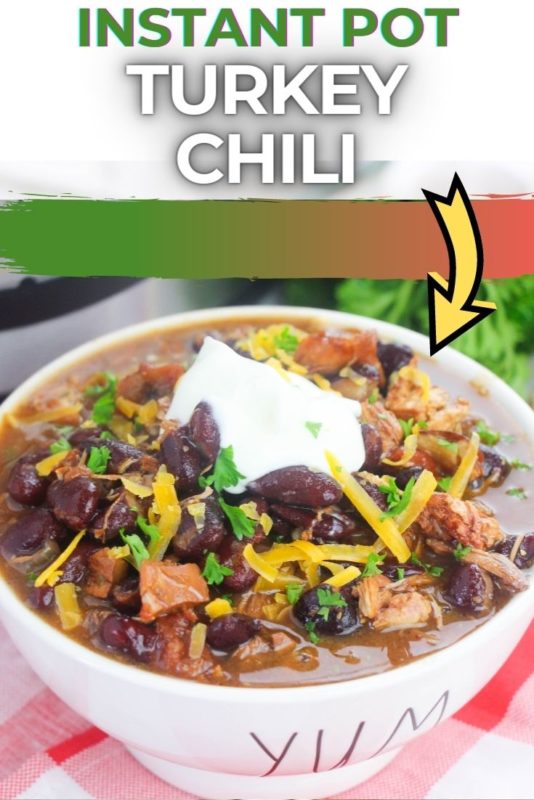 Instant Pot Turkey Chili
Once that cold air hits, my brain goes to everything soup. I crave it all and want it all, too. And truth be told, I probably start working my Instant Pot on overtime this time of year. Not only do I crave the taste of this Instant Pot Chili recipe, but I actually don't mind making it, either.
Great way to use Leftover Turkey!
This recipe is also a great way to use Leftover Thanksgiving Turkey. I know many of us will have Turkey leftover until Kingdom comes. This delicious Turkey Chili will make sure you use every last delicious piece!
Some people talk about spending all day crafting and creating their chili recipe but I'm happy to report that this soup recipe literally takes just a few moments of time! It doesn't get much better than that, right?!
This Instant Pot Chicken Noodle Soup recipe is another one of my favorite winter soups!
What You'll Need to Make this Instant Pot Turkey Chili recipe
Just gather up the list of ingredients to get started.
2 Tablespoons olive oil
1 large onion, chopped
4 cloves garlic, smashed and sliced
3 cups chopped, cooked turkey
4 cups cooked beans (we used red kidney beans)
3 cups canned tomatoes, with juice (we used Rotel)
3 cups turkey broth
1 1/2 Tablespoons cajun seasoning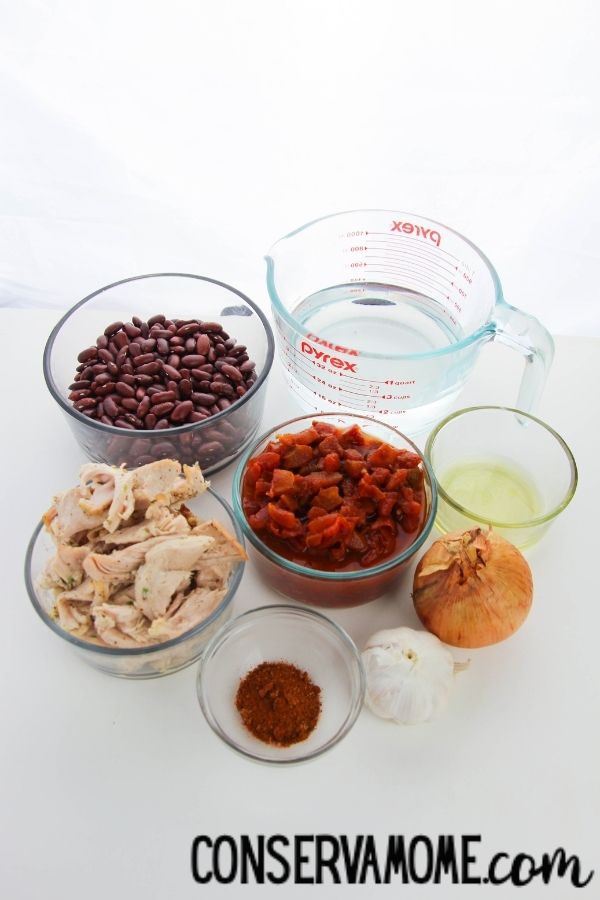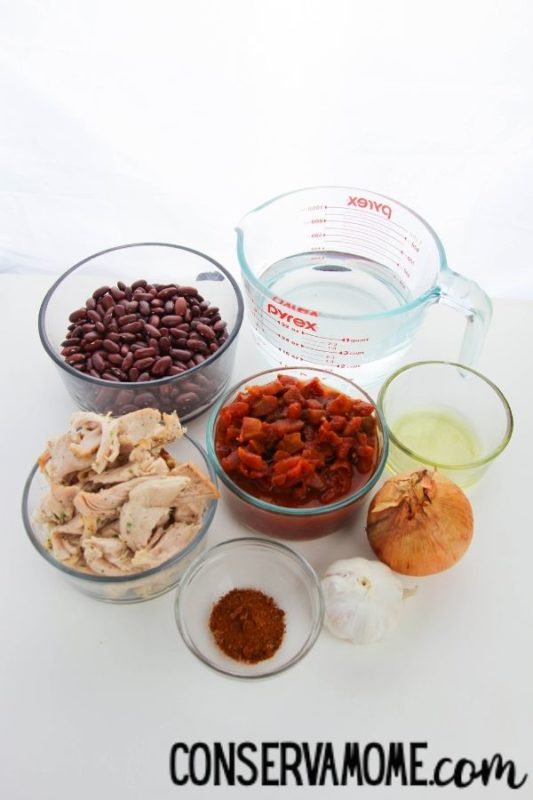 How to make Instant Pot Turkey Chili
Place olive oil in the inner pot of Instant Pot and select the saute setting.
Once the oil is hot, add the chopped onion and cook for 3 minutes, until transparent.
Add the garlic and continue to cook for 1 more minute.
Turn off the saute setting and stir in the turkey, beans, tomatoes, turkey broth, and cajun seasoning.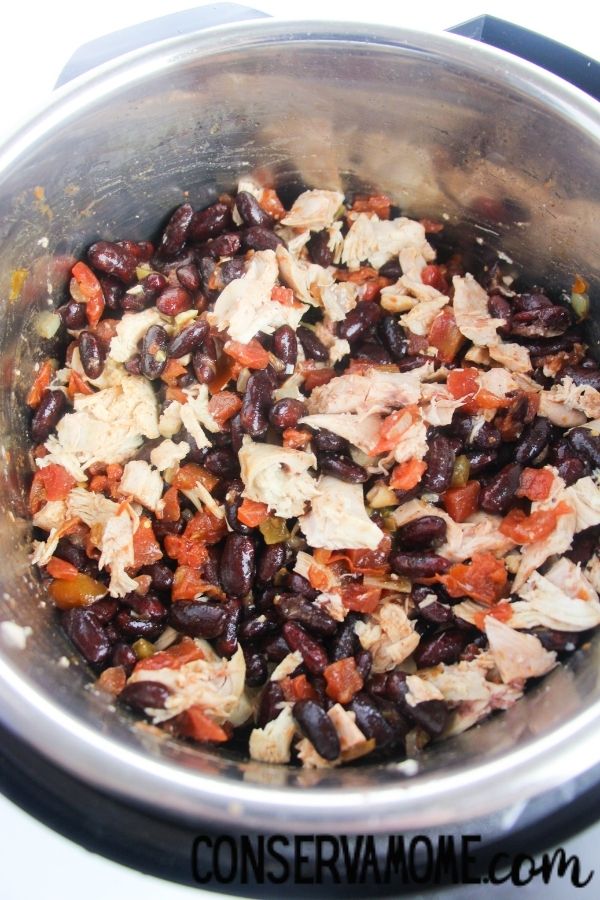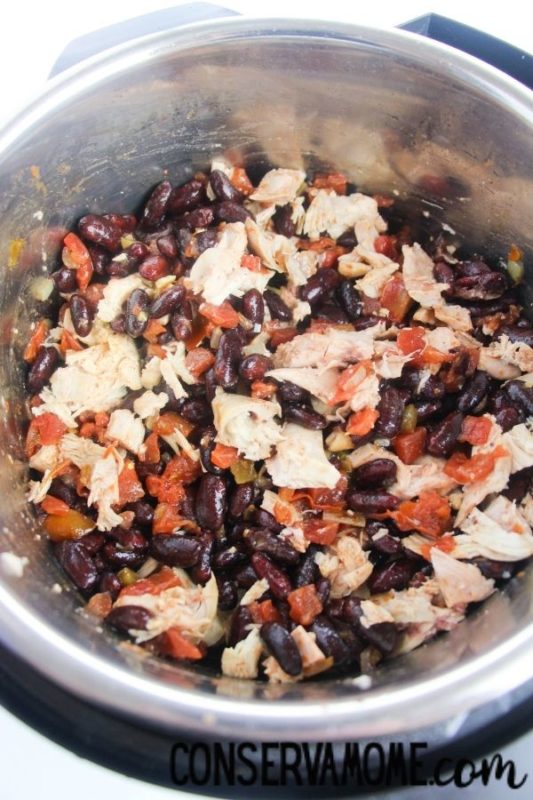 Secure the lid on Instant Pot and ensure the valve setting is set to seal.
Set to chili/beans setting and increase time to 25 minutes.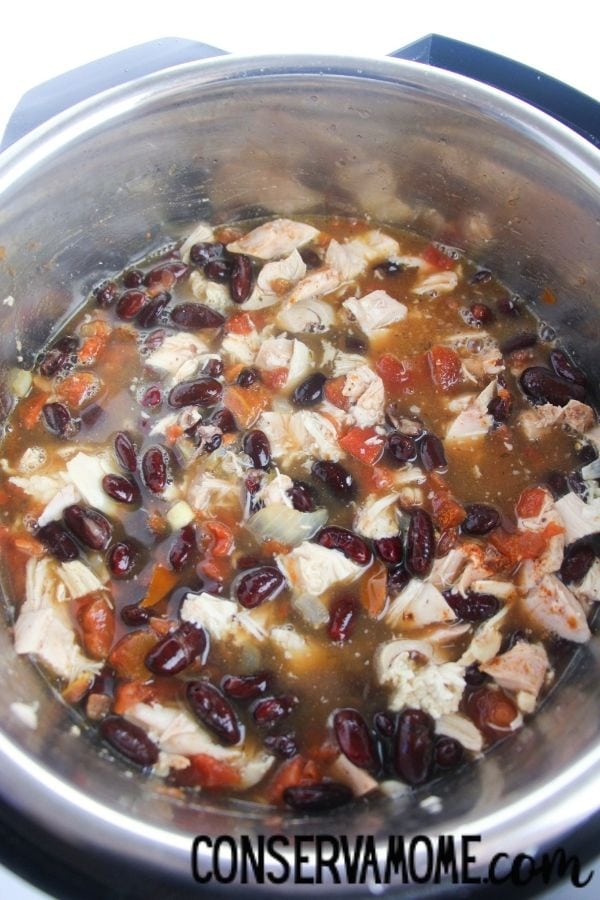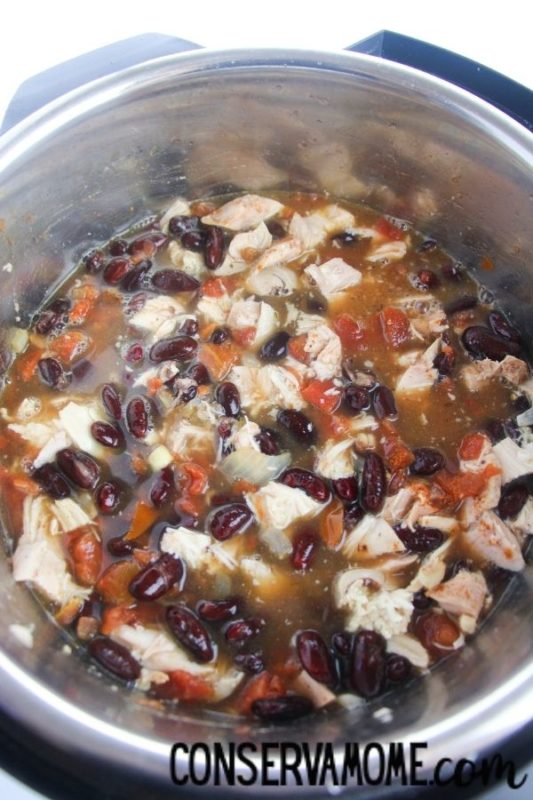 Natural release.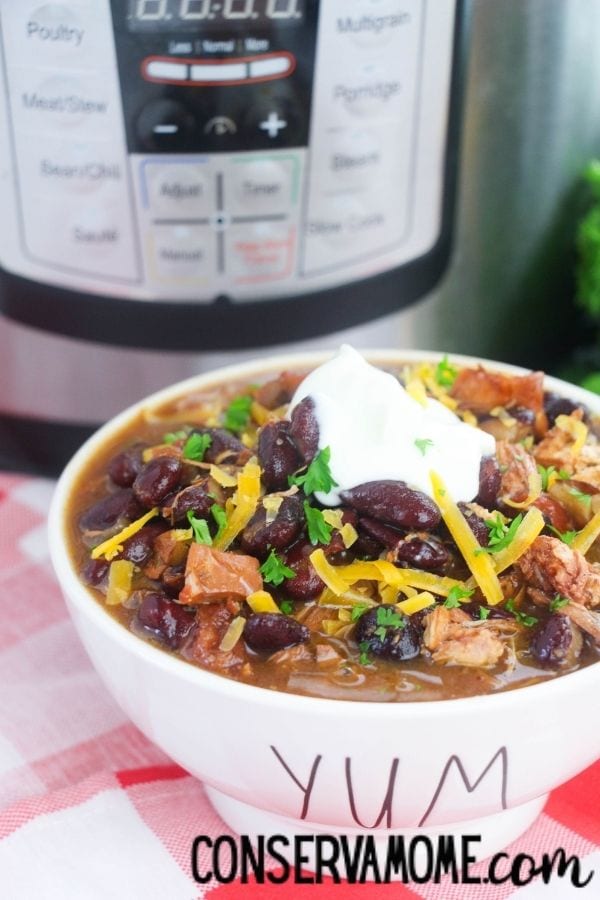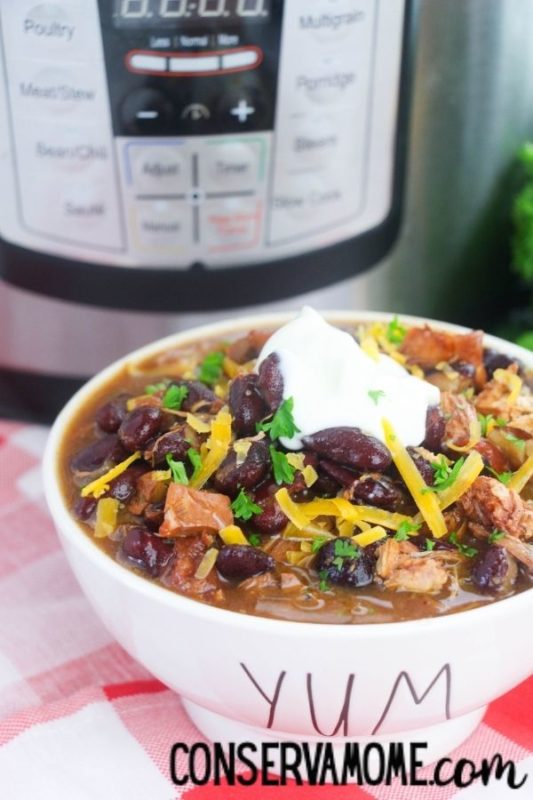 Topping Ideas for Chili
When it comes to chili, there are so many great toppings that you can add on to change the flavor as well. Some people like their chili hot while other people prefer a milder flavor and taste.
What you'll find with this simple chili recipe is that you can make each and every bowl taste different.
Topping suggestions for chili include:
Sour Cream
Shredded Cheese
Chives
Cilantro
Onions
Jalapenos
Crackers
Hot Sauce
Tabasco Sauce
Fritos
And more! Anything that you want to put on top of your chili, do so!
Can you freeze chili for later?
You can! If you happen to have enough chili leftover to freeze for later, do so! This is a simple way to meal prep so that you'll have many more meals available at a later point in time.
Just add to a freezer-proof container and store it in your freezer. Once you're ready to eat, just unthaw and serve!
Looking for another idea to use up Thanksgiving leftovers? Check out this delicious Thanksgiving Leftover Casserole from Saving Savvy Couple!
If you like this delicious chili recipe, make certain to check out our 20 Quick & Cozy Winter Soup Recipes as well. Because when it comes to getting all warm and snuggled for the winter, you can't go wrong with a bowl of soup! These are some of my favorite soups!