Are you ready to put your Instant Pot to work? If so, get ready to whip up this super simple Instant Pot Chicken Soup. Made with super simple ingredients and ready in less than an hour, you're not going to get a better-tasting soup than this! Gather round the table and serve up healthy helpings of this tasty soup!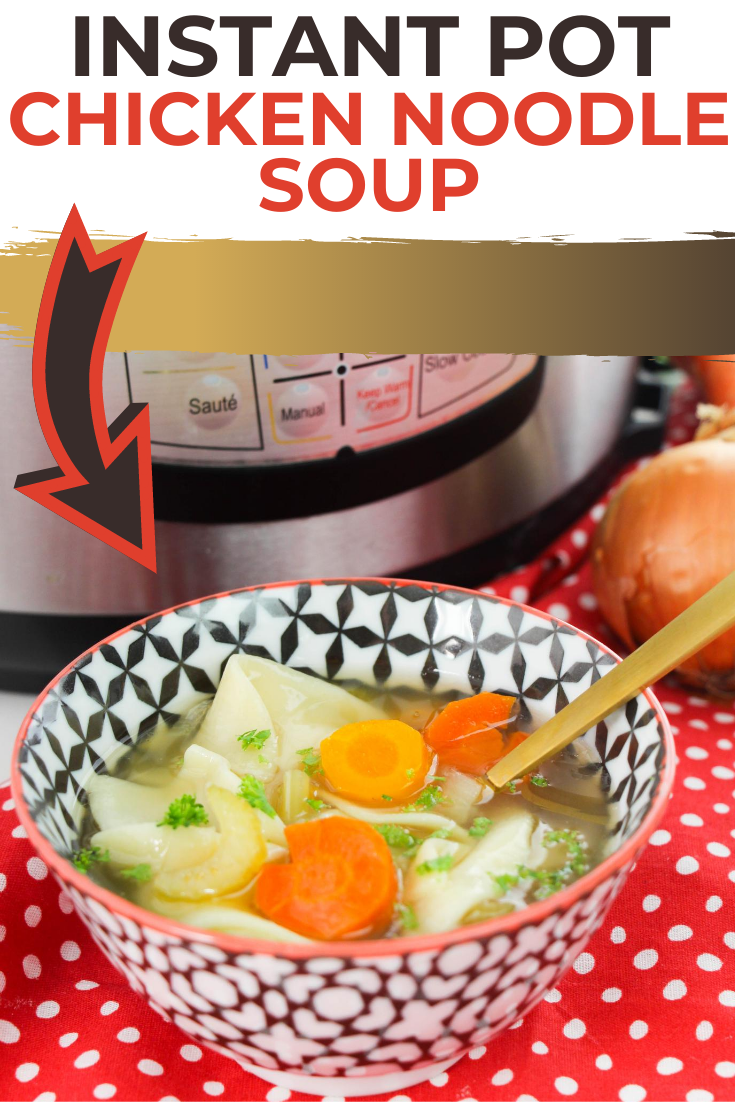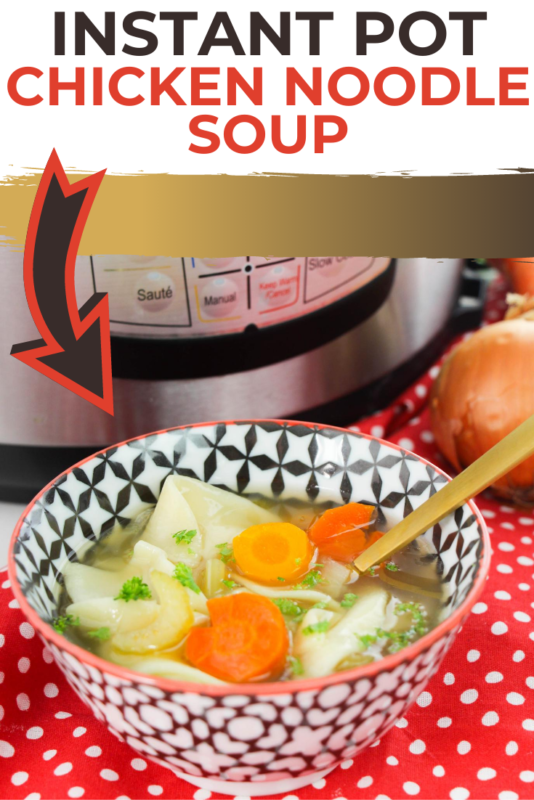 This post contains affiliate links. That means that if you make a purchase after clicking on a link I may earn a small commission at no extra cost to you.
Instant Pot Chicken Soup
Is it time for soup? It's always time for soup! No matter if it's 100 degrees outside or zero degrees, I'll gladly fill up a mug or a bowl with this Instant Pot soup. And if you're looking for a simple recipe that will make enough for leftovers, this chicken soup recipe will come to the rescue time and time again.
In fact, the more I use my Instant Pot for this soup recipe, I'm excited to branch out and try more. Add in some crushed crackers or bake up a loaf of bread and you've got a healthy and hearty meal that everyone in the family will love.
You can even freeze the leftovers to enjoy for later, too. I've done this time and time again and it's really nice to have a meal in the freezer that I can unthaw and have on hand when I need it. (because let's face it…sometimes, I'm unprepared on what to make for dinner!)
What you'll need to make Instant Pot Chicken Noodle Soup
Just gather up the list of simple ingredients to get started!
For the Broth:
1 whole chicken carcass (or 3 cups bones)
8 cups of water
1 Tablespoon vinegar
For the Soup:
2 carrots, peeled and chopped
2 stalks celery, peeled and chopped
1 onion, minced
2 cloves garlic, sliced (optional)
2 1/2 cups egg noodles
Seasoning of choice (if your chicken was seasoned, use the same type of seasoning)
+ Any remaining meat from the chicken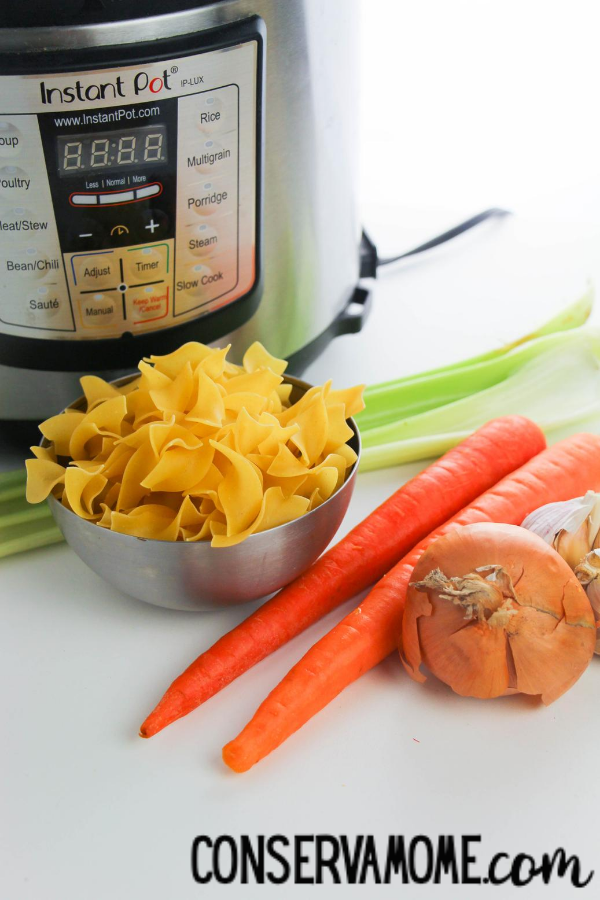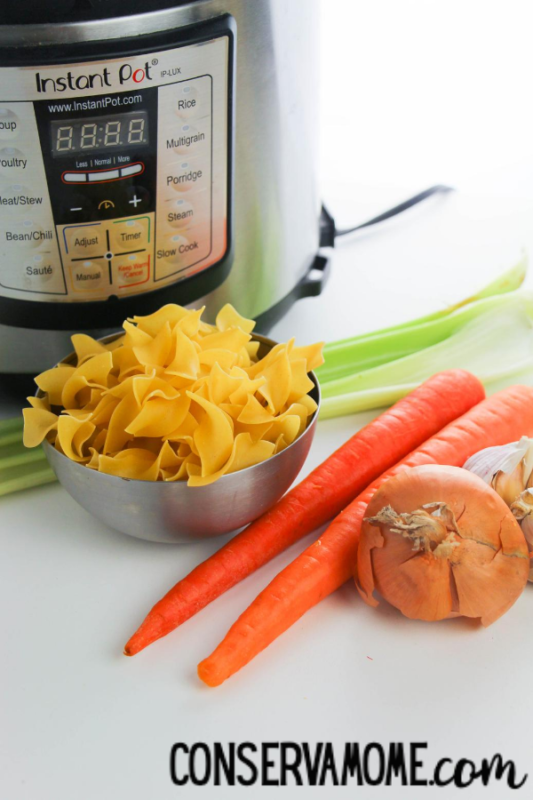 How to Make Instant Pot Chicken Soup
Remove any meat from your chicken and set aside.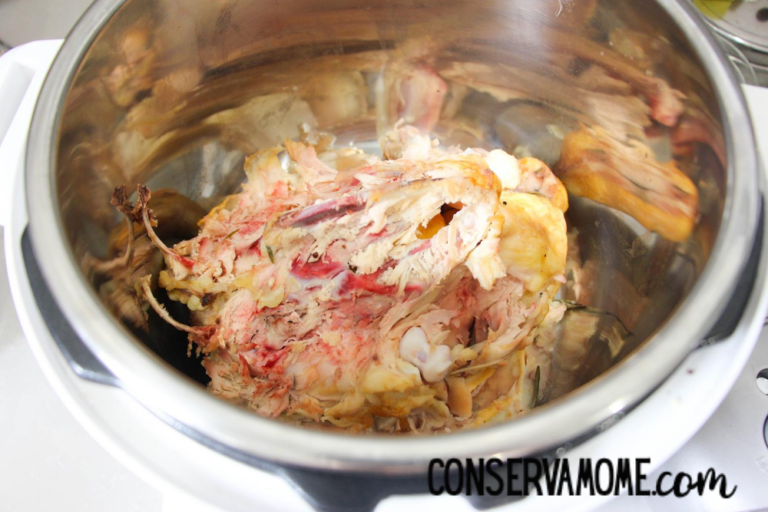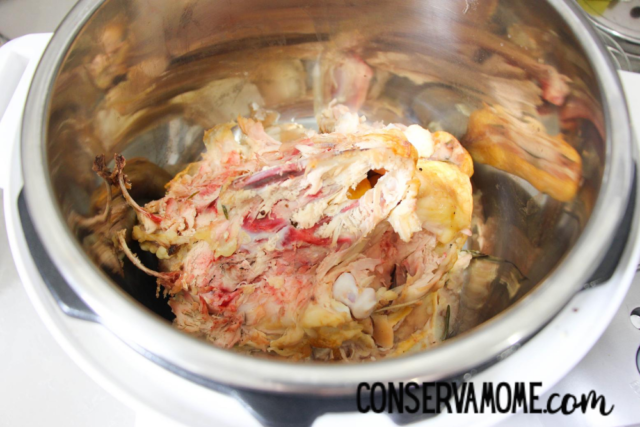 Place the chicken carcass in your Instant Pot and cover completely with water without exceeding the max limit line. Add the vinegar.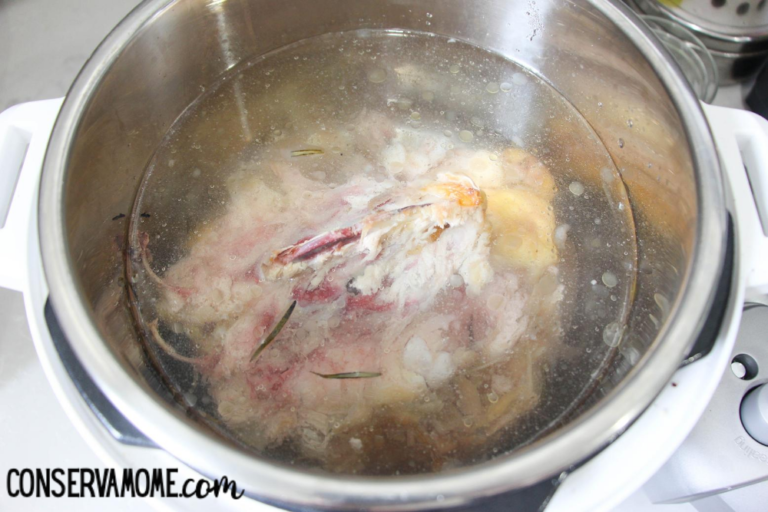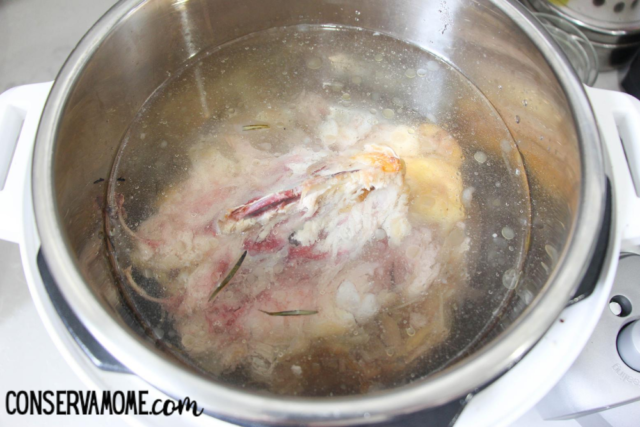 Secure the lid, select the "Soup/Stew" setting and set time to 45 minutes for a proper bone broth; 20 minutes if you just want a quick broth.
Natural release.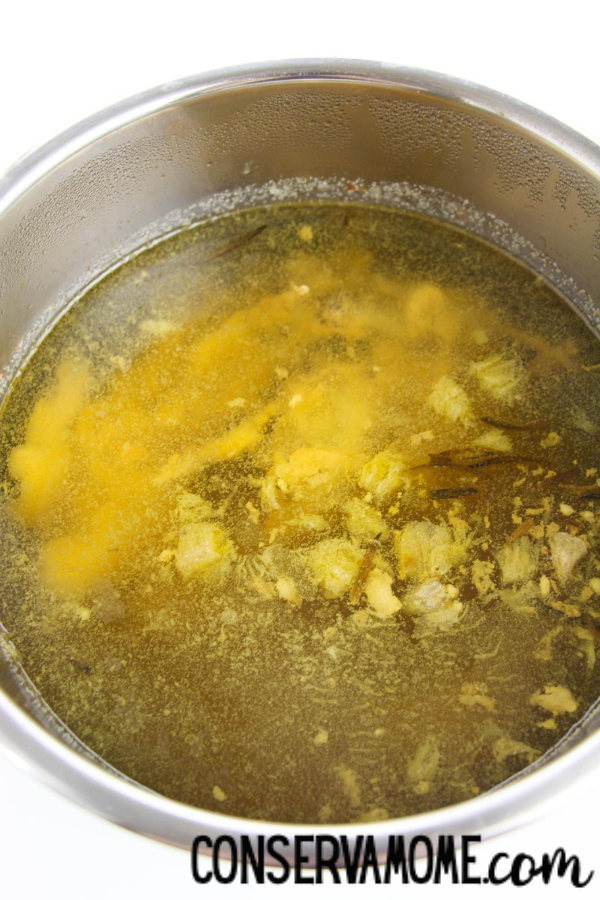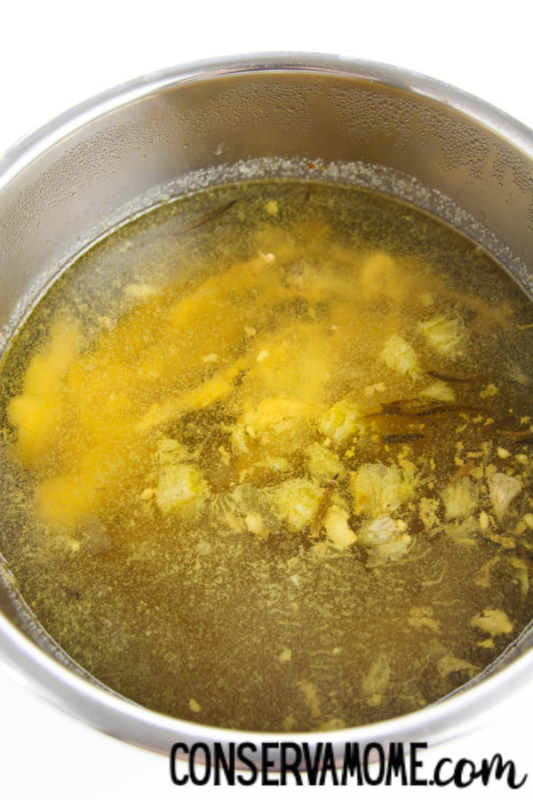 Carefully pour the broth through a sieve/strainer to remove the bones.
Place the broth back into the Instant Pot and add the chopped veggies, noodles and seasoning.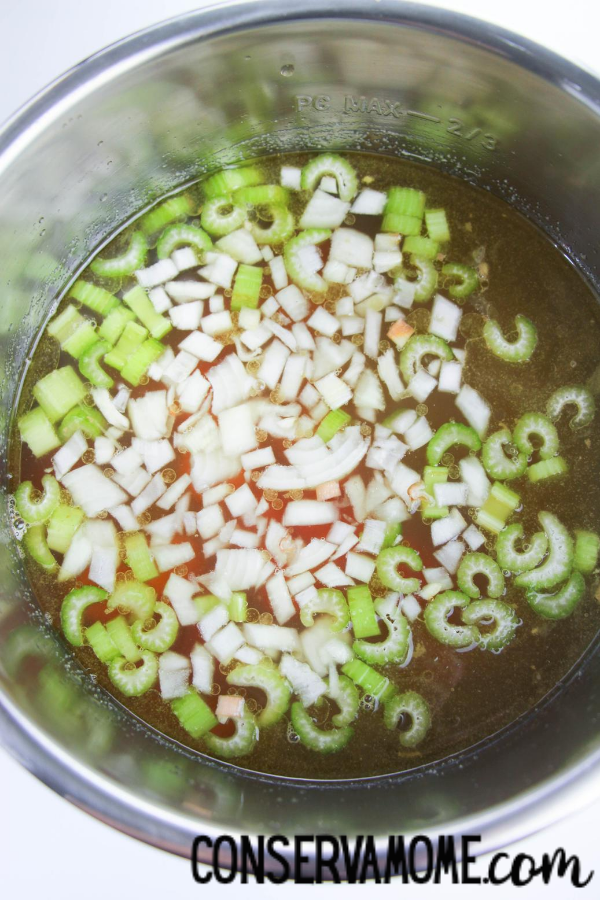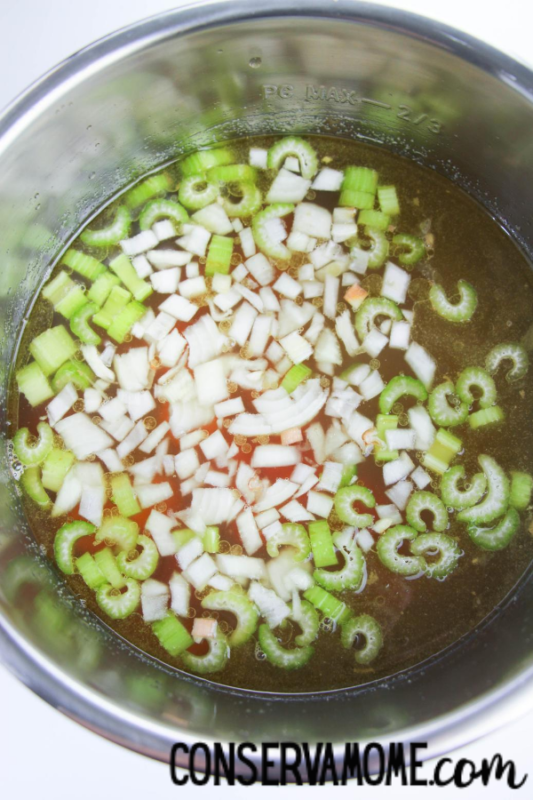 Secure the lid and reduce time to 5 minutes.
Natural release.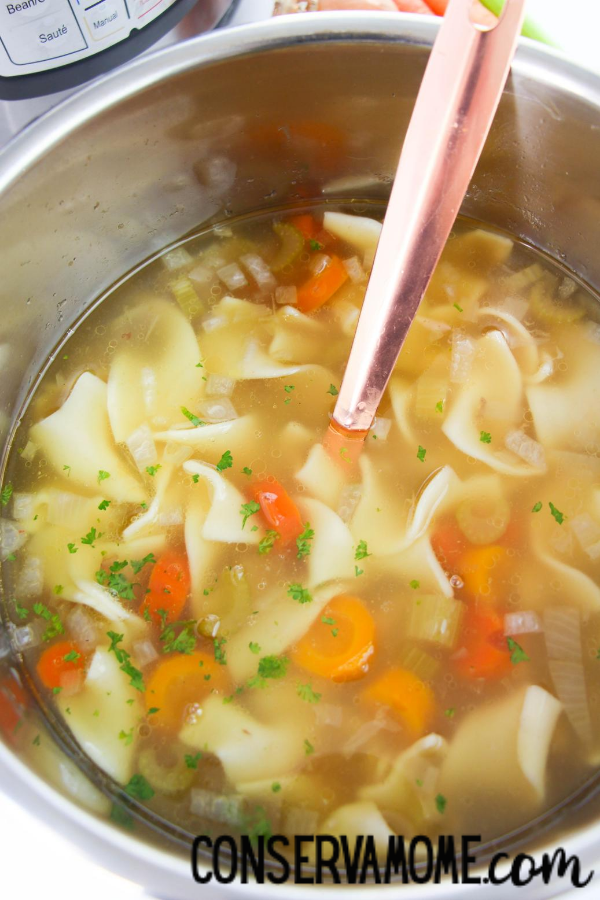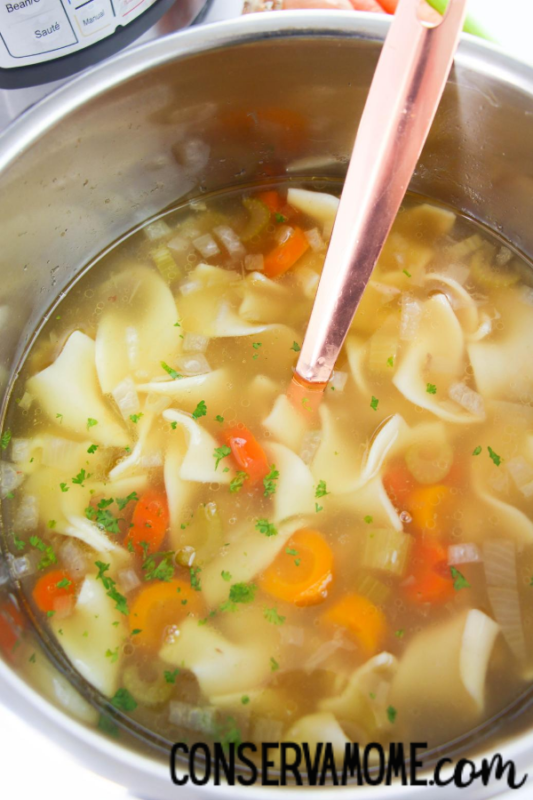 Makes approximately 10 cups of soup.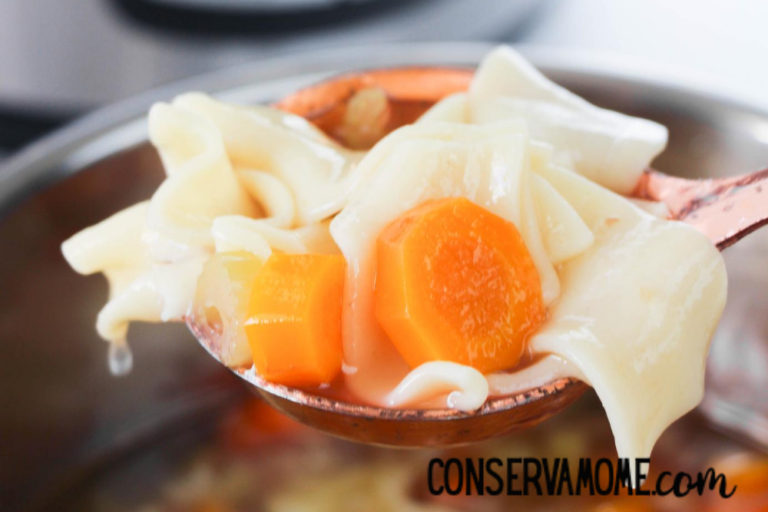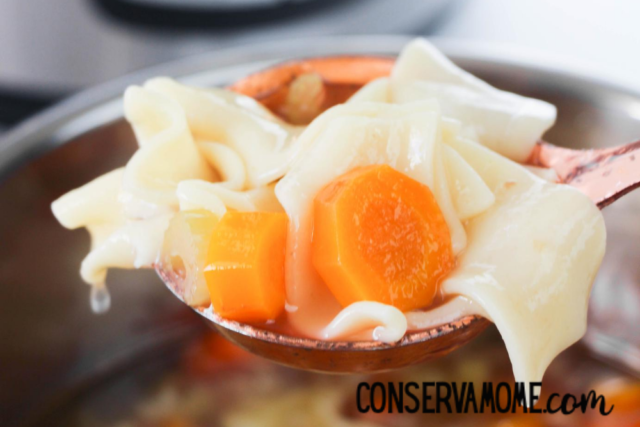 Tips for Making Instant Pot Chicken Soup
Be certain to use up those veggies! I love using up any leftover celery, carrots, and onions for this soup because it's a great way to make certain that they're eaten.
Don't overlook the straining of this soup. You don't want to take the chance of any chicken bones being in the broth.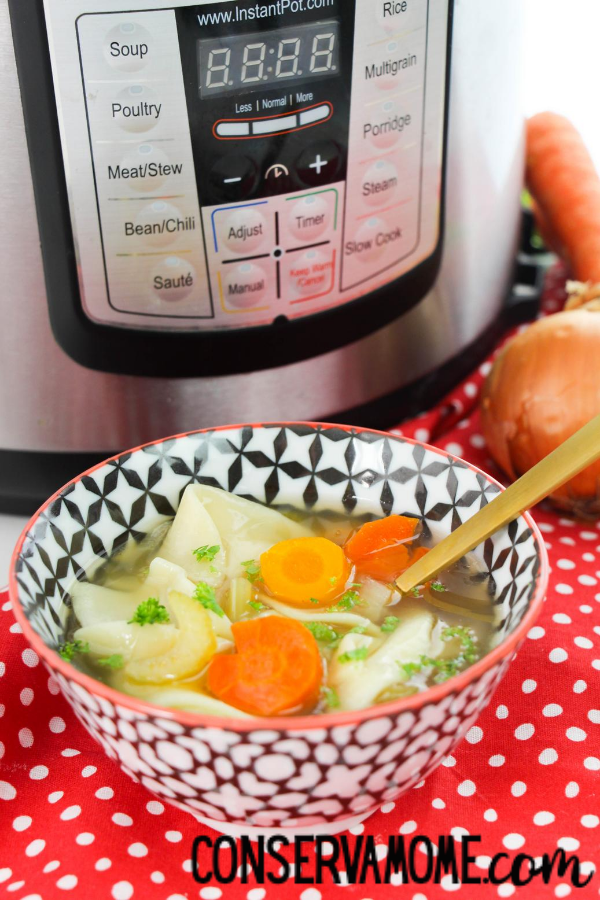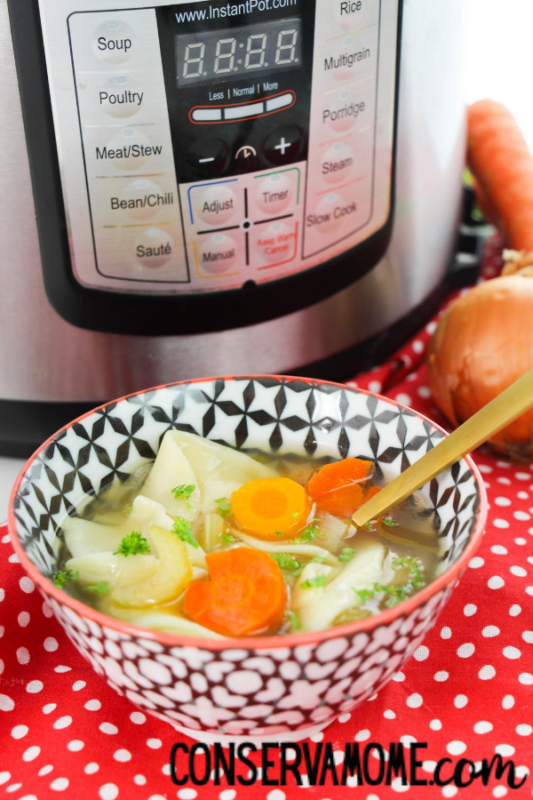 Serve this delicious soup with a side of easy (1 hr) Yeast Rolls!
Make certain to check out our 10 Delicious Instant Pot Soup Recipes to Keep you Warm This Winter. Because once that cold weather hits, you can never have too many soup recipes!