Ready to tackle messes without the harsh chemicals? Well do I have a product for you! Find out why Arm & Hammer™ Essentials™ Disinfecting Wipes are a must in your home! This post is sponsored by Arm & Hammer™ and includes tracking links. For more information about tracking links and how to opt out, please visit All About Do Not Track prior to clicking any links found in this post.
Tackle messes without the Harsh Chemicals with Arm & Hammer™
Cleaning has taken on a new meaning after having the kids home for the last six months. It feels like it's been a balance of trying to keep them safe without going overboard on toxic chemicals that can affect us all. I also have a few kids including myself that are very sensitive to strong cleaners. But how do you keep your family safe from viruses & bacteria? Simple, ,Arm & Hammer™ Essentials™ Disinfecting Wipes.
These wipes have been a game changer! There are spots in my home that need nothing less than harsh cleaners but with a toddler and dog who touch and get into everything I have to be so careful with the cleaners I use. But now that we're back at school in person and hubby is going into work they are continuously bringing in germs, bacteria and more so I was incredibly excited to try these new disinfecting wipes from Arm & Hammer™.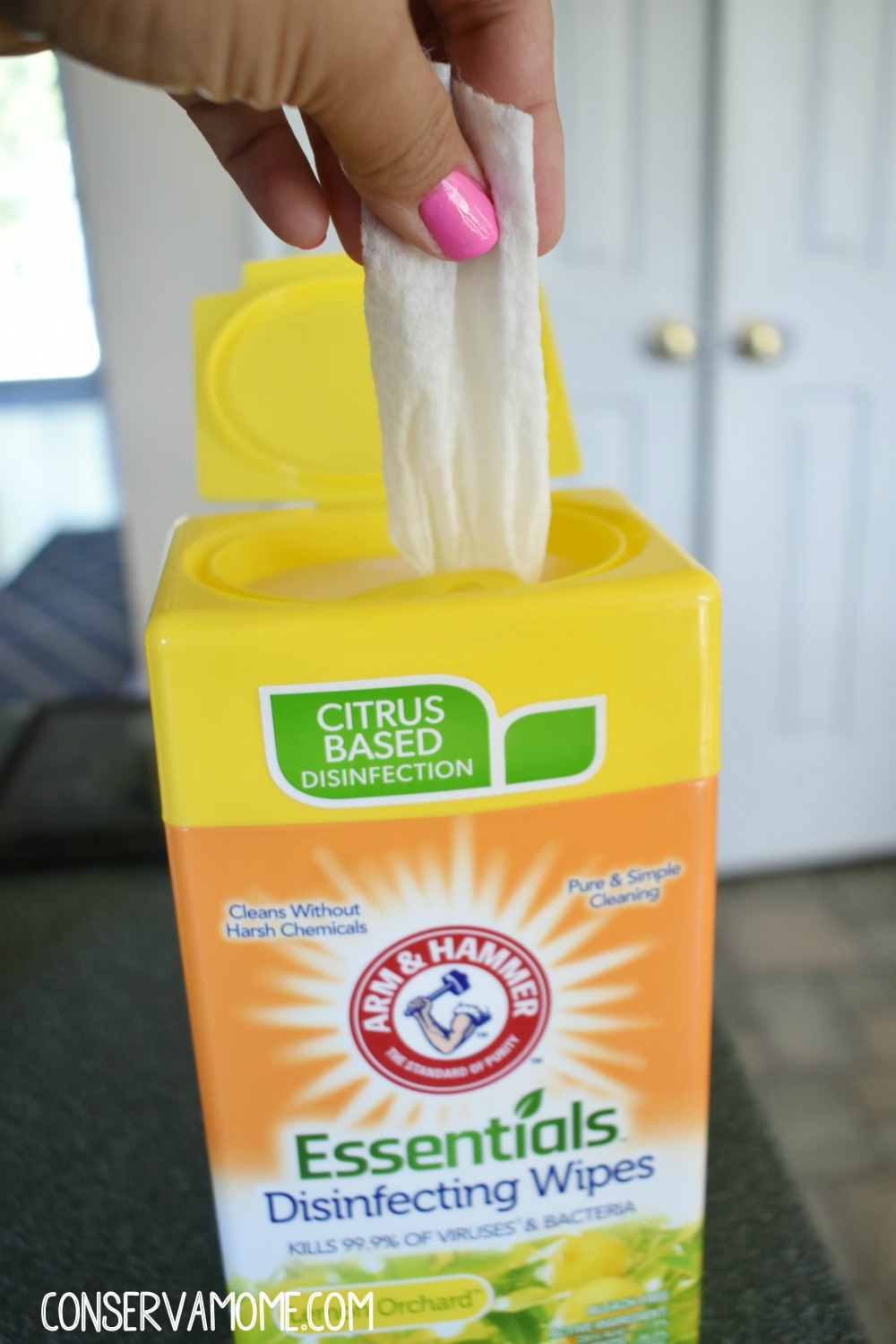 Arm & Hammer™ is a brand I've always trusted. Growing up, my mom used Arm & Hammer™ on everything. She always emphasized how just a little Arm & Hammer™ went a long way. Now as a mom of a very large family, my love of Arm & Hammer™ continues, and now with some fantastic disinfecting wipes that get even more jobs done, making my life easier. And who doesn't love that?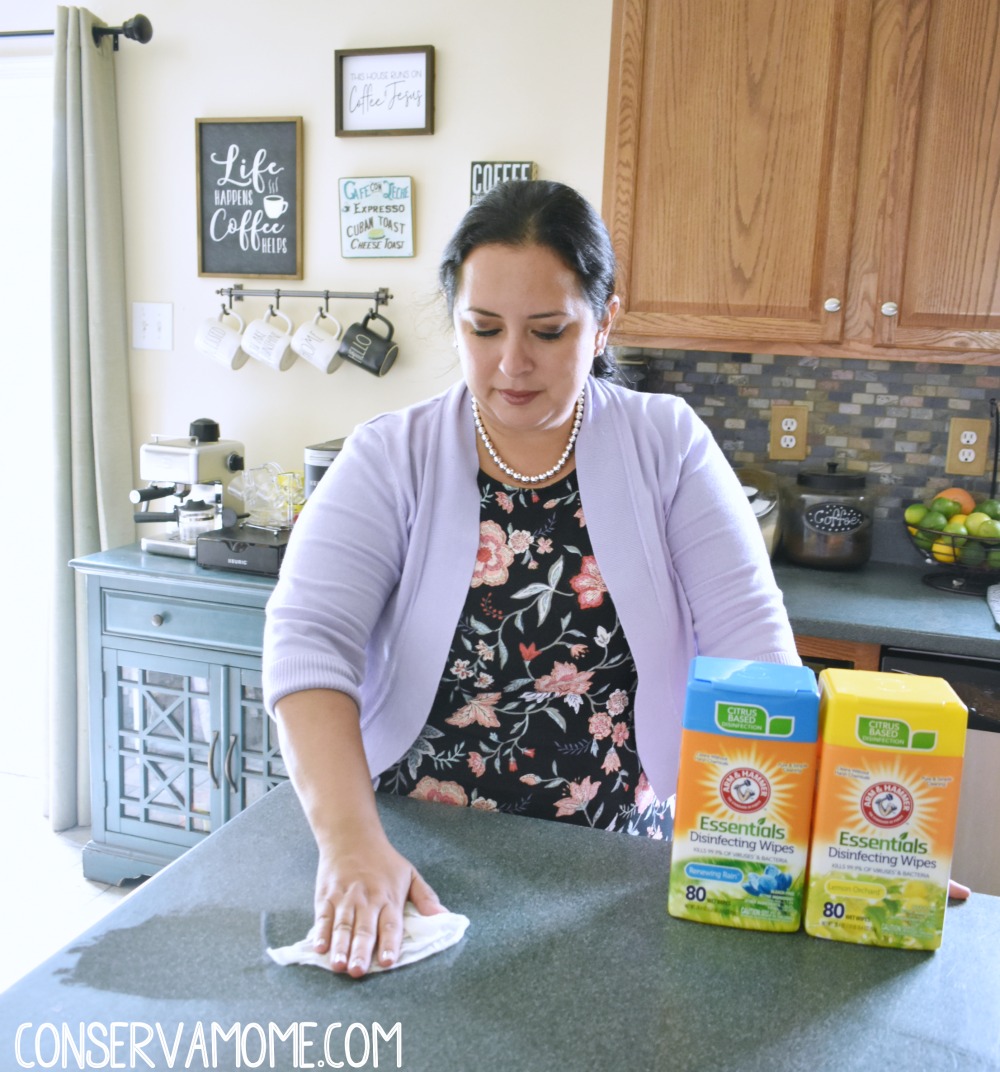 Disinfect anywhere you go with Arm & Hammer™Essentials™
These wipes are powerful pure cleaning inspired by nature. Their Citrus-Based Disinfection Kills 99.9% of viruses1 & bacteria, cold & flu viruses2,, MRSA3, Strep4, Staph5, E. Coli6, Salmonella7, and Kleb8, all with citrus based disinfection, not harsh chemicals that will hurt more than help. I use these everywhere little and big hands touch. From bathroom faucets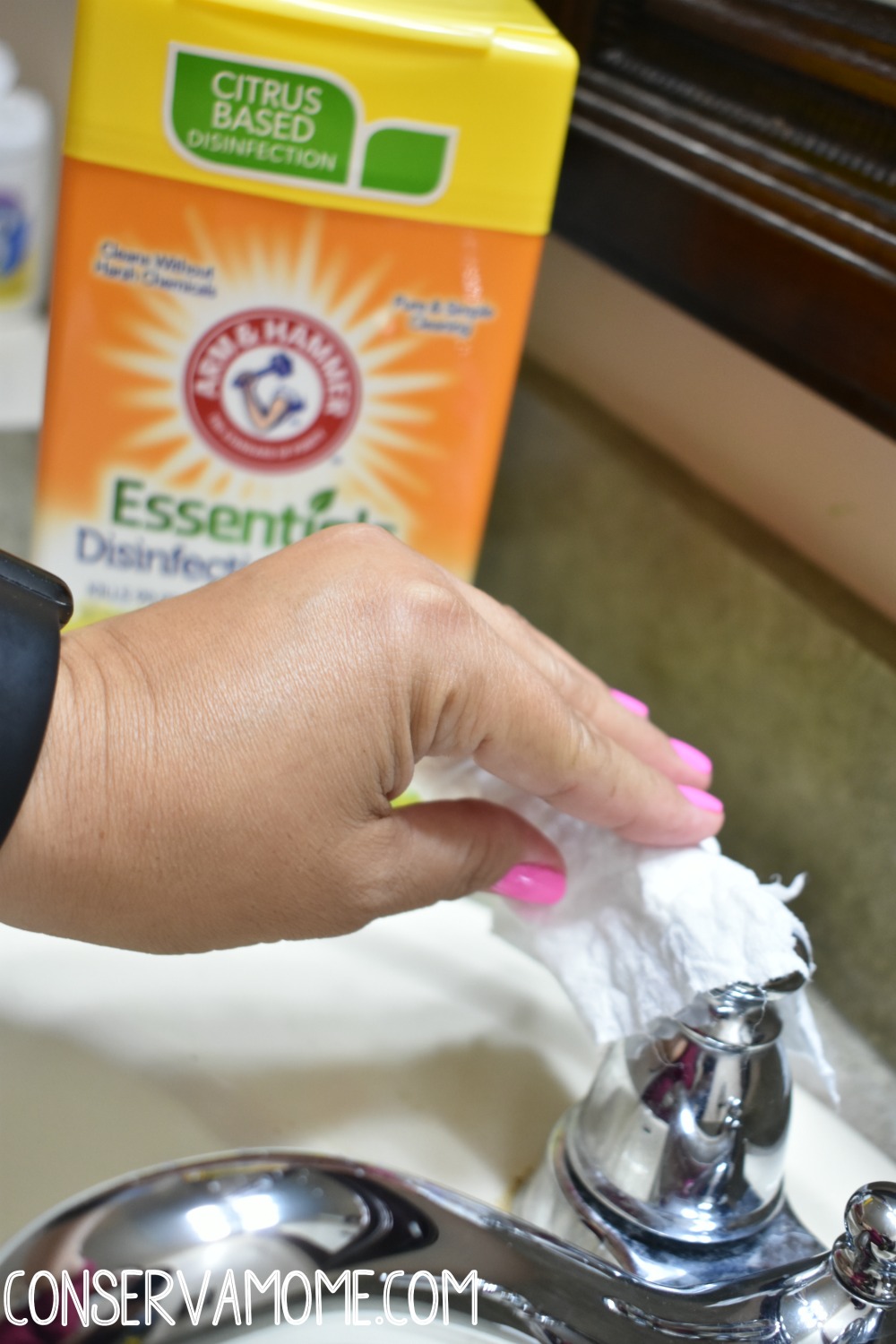 to doorknobs.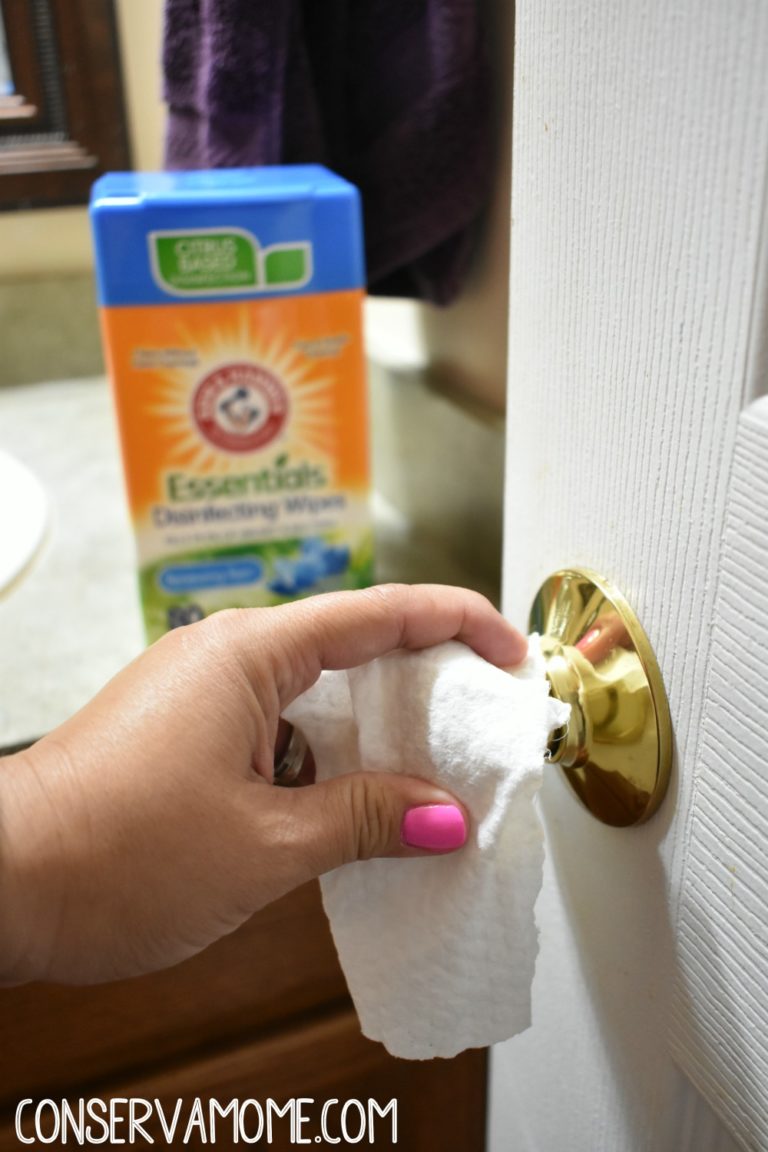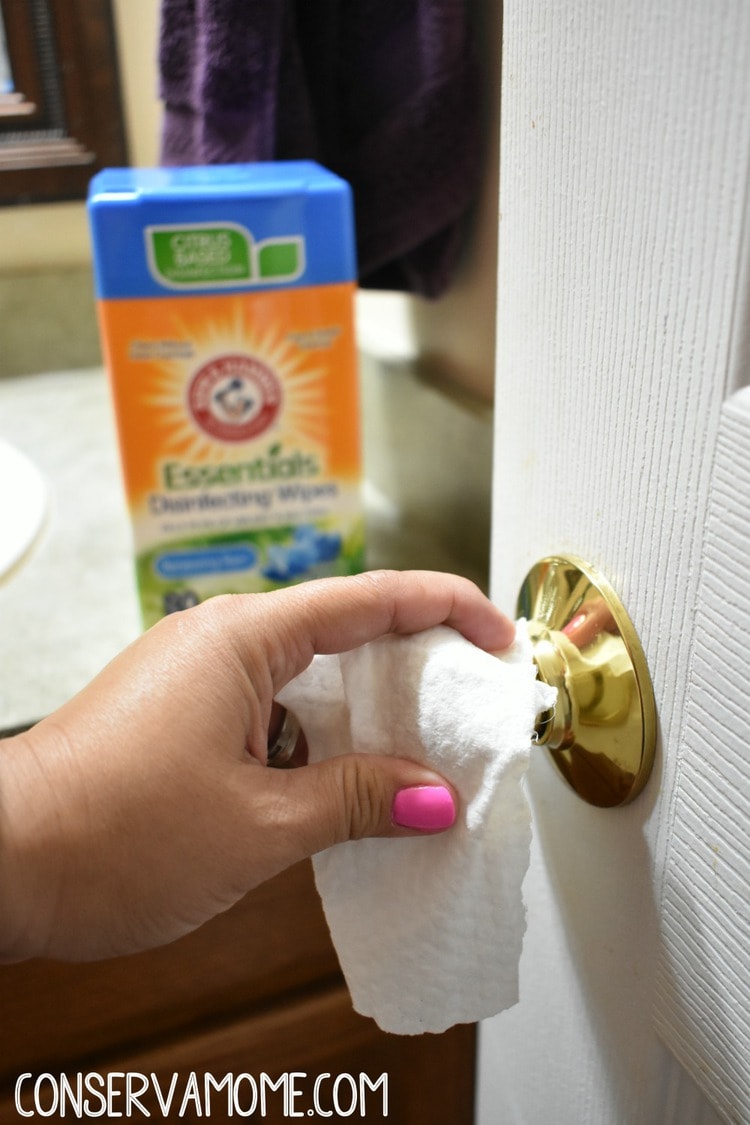 To everything in between. They're even safe enough to use on stainless steel, sealed granite, finished hardwood, tubs & shower walls, toilet exterior, and hard nonporous surfaces of car interiors*. You can even use them on your electronics. Just squeeze out excess solution out and clean away.
When done just toss! Not just making them powerful for home but for school use. They clean without harsh chemicals making this pure & simple cleaning. Something I love!
Toss some in your kids' backpacks and let your child's teachers use these to keep the kids safe while they are at school.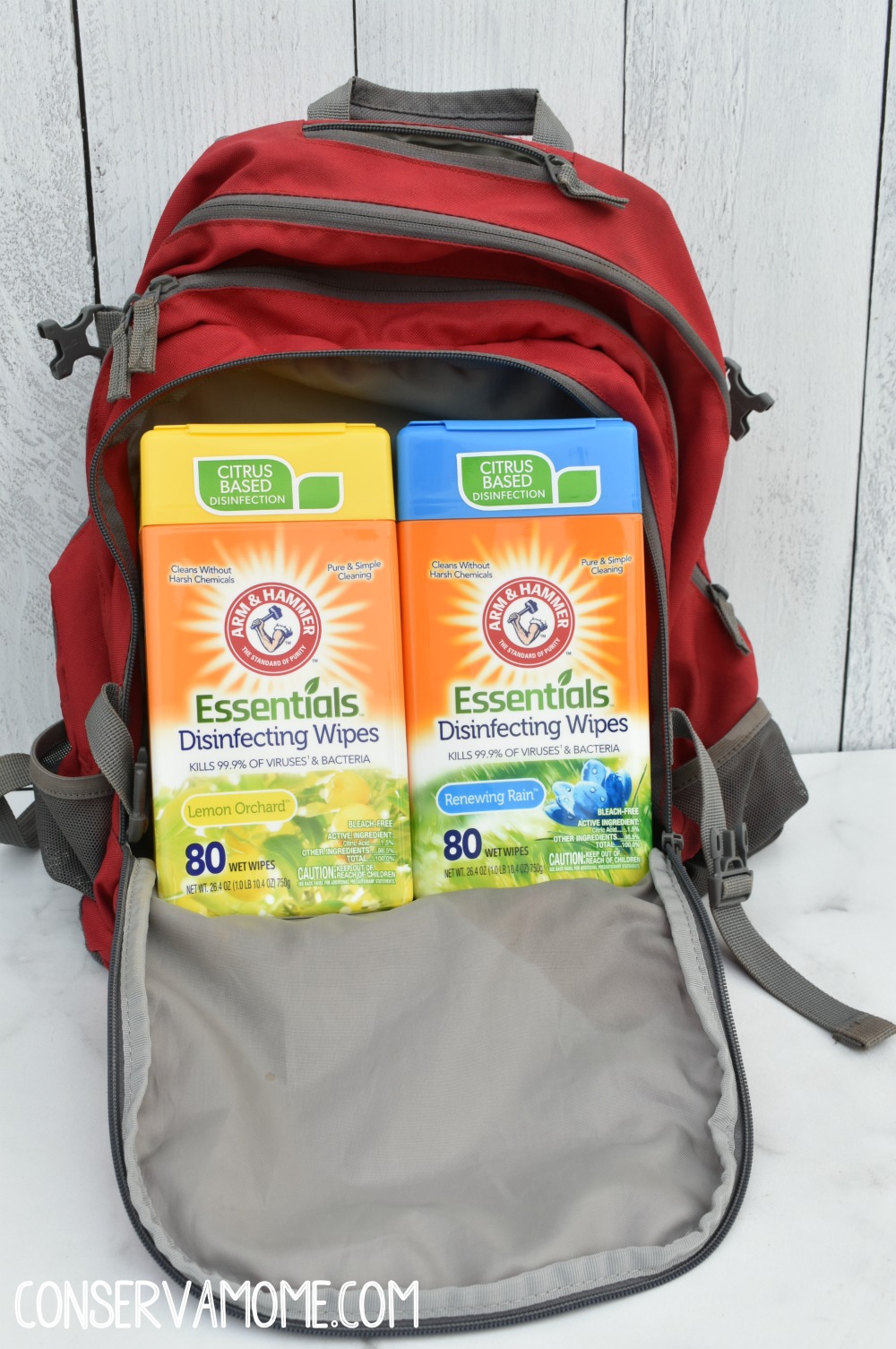 These wipes are so portable you can take them anywhere from your car to the gym – you can stay safe easily!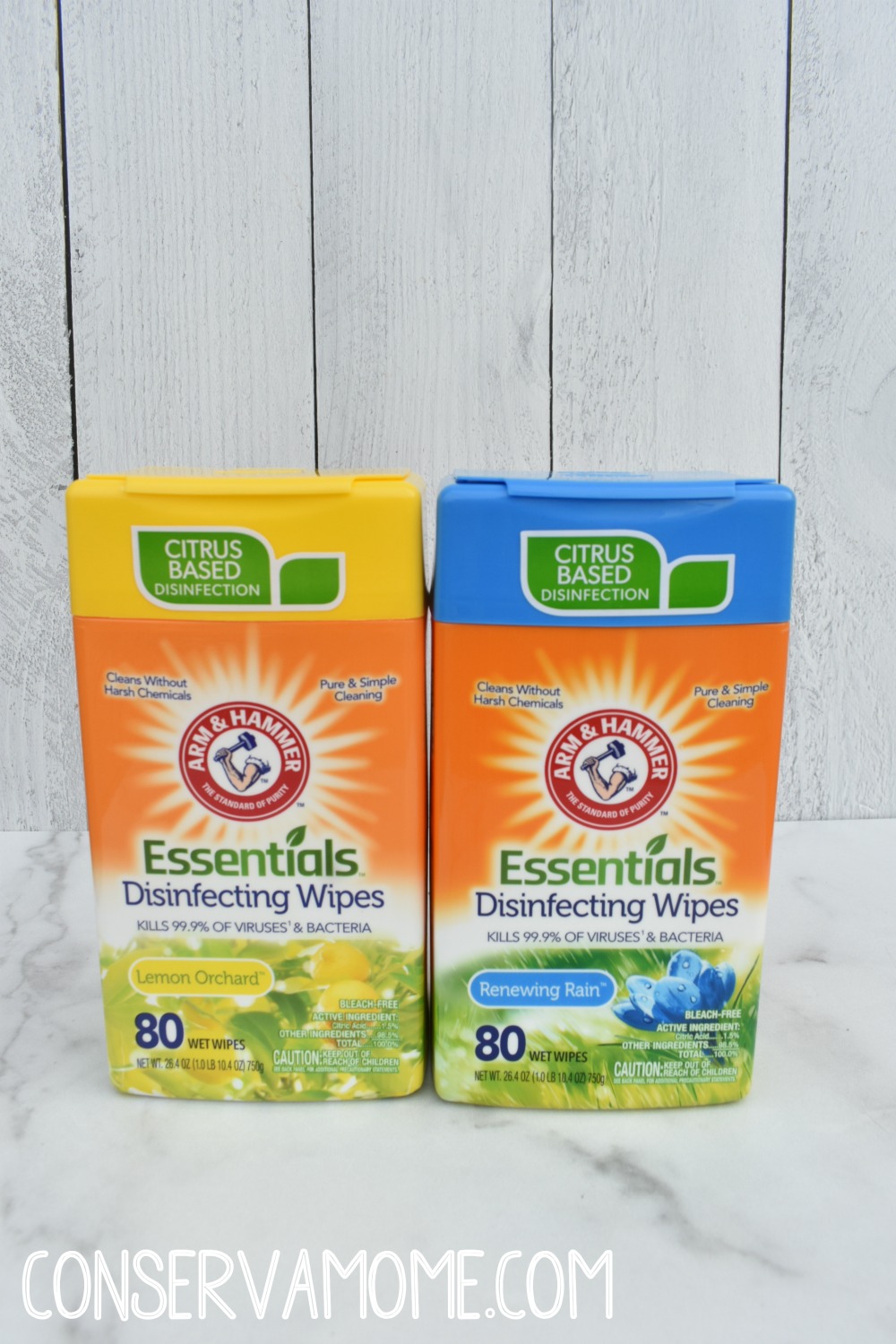 So head over here and check them out for yourself. Stock up today and tackle all the messes and germs that come atout you easily with Arm & Hammer™ Essentials™ Disinfecting Wipes.
Human Coronavirus, Influenza H1N1, Rhinovirus Type 37, Rotavirus

Human Coronavirus, Influenza H1N1, Rhinovirus Type 37

Methicillin resistant staphylococcus aureus

Streptococcus pyogenes

Staphylococcus aureus

Escherichia coli

Salmonella enterica

Klebsiella pneumoniae
*Not recommended for use on marble, limestone or wood surfaces that are unfinished, unsealed, unpainted, waxed or oiled. Test in an inconspicuous area before use.