Looking for some Quick Winter Soup Recipes that will keep you warm and cozy during the long winter months? Then check out these easy soup recipes!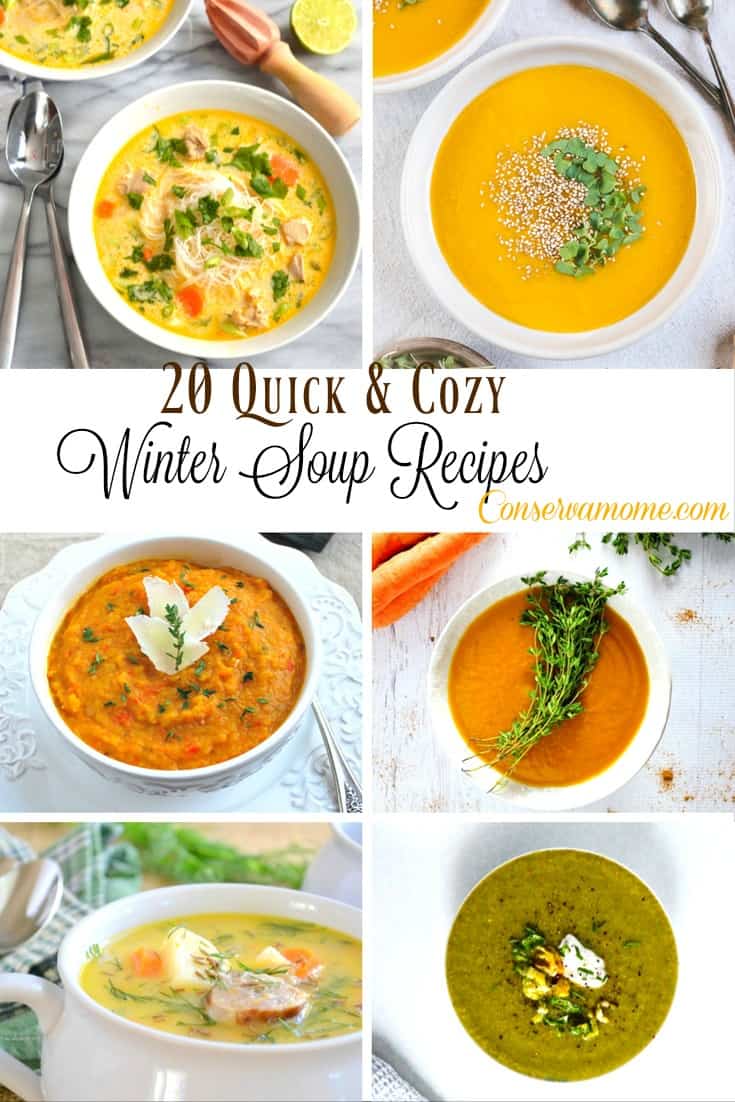 20 Quick & Cozy Winter Soup Recipes
It really is the perfect time to whip up delicious Winter soup Recipes that are hearty and delicious. Most important they warm the body and soul. I don't know about you but when it gets cold it's not just delicious for the body but it just gives you a feeling of euphoria to enjoy a hearty soup. Best of all I am all about easy and quick soups that you can whip up quickly after a long busy day.
The exact roots of soup are unknown. Food historians claim soup is as old as cooking. They say it's always served as a nutritious and tasty way to combine what ingredients are available into an easily digested meal for both healthy and sick people. Although wintertime seems to bring out all the best soup recipes some will enjoy a chili or another lighter soup during the summer months. Although if you have a Mexican Mother like me they enjoy making Caldo (soup) during the hottest times of the year…just because.
That being said…
Cold weather calls for warm food. Ready for some Winter soup Recipes?
These are all quick and easy and some are even Paleo so check them out and enjoy these delicious recipes. Most important save pin them for future use because you can use them all through various cold days and some are great for making ahead and cooking when you're on the go.
So here is a great round-up of 20 Quick & Cozy Winter soup Recipes to help you bring in the cold weather. Enjoy!
20 Quick & Cozy Winter Soup Recipes
Looking for some Quick & Cozy Winter Soup Recipes that will be just as amazing as they are quick? Then check out these great recipes that will keep you warm and cozy all winter long!
Need some other ideas? Check out this round-up of Slow Cooker Warm Drinks and Easy Slow Cooker Meals for busy moms!
Enjoy!
Save