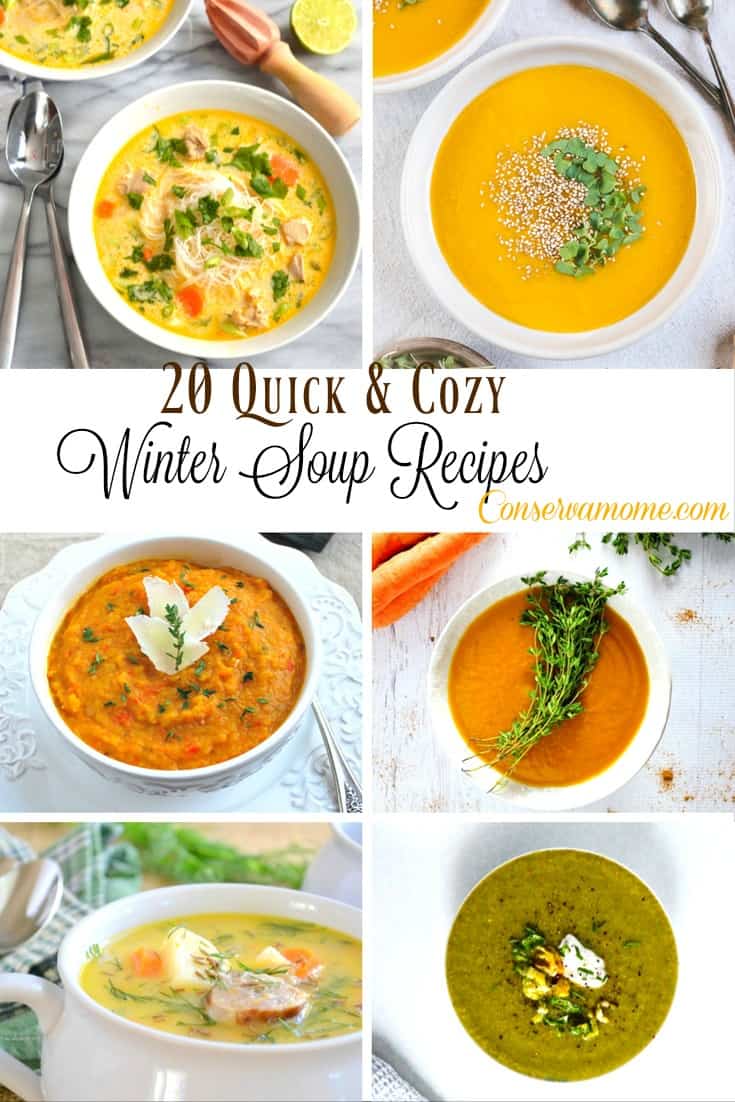 Cold weather calls for warm food,Ready for some Winter soup Recipes ?
It really is the perfect time to whip up delicious Winter soup Recipes that are hearty and delicious . Most important they warm the body and soul. I don't know about you but when it gets cold it's not just delicious for the body but it just gives you a feeling of euphoria to enjoy a hearty soup. So here is a great round up of 20 Quick & Cozy Winter soup Recipes to help you bring in the cold weather.
These are all quick and easy and some are even Paleo so check them out and enjoy these delicious recipes. Most important save pin them for future use because you can use them all through various cold days and some are great for making ahead and cooking when you're on the go. Enjoy!
Need some other ideas? Check out this round up of Slow Cooker Warm Drinks and Easy Slow Cooker Meals for busy moms!
Enjoy!
Save