Are you looking for a delicious and easy stuffing recipe? Then you need to check out this Amazing Sausage Stuffing Recipe. After trying this recipe you'll never eat stuffing without Sausage again. Read on to check out how easy this recipe is.
Amazing Sausage Stuffing Recipe
One of my favorite Thanksgiving recipes is this Sausage Stuffing Recipe. I first tried it years ago when I married my husband and went over to my in laws for Thanksgiving. I couldn't believe the symphony of flavors when I tried this delicious recipe and couldn't get enough of it. Ever since I tried it 17 years ago this became the only stuffing recipe I will make.
I'm not going to lie I'm not a huge regular stuffing kind of girl. I've always found it dry and non appealing. But the combination of sausage and all the stuffing ingredients makes for one amazing dish. I promise that once you try this recipe you too will become a fan.
Ready to change up your stuffing game and take it to the next level? Then read on to check out one of the most delicious and easiest stuffing recipes around.
To make it even better, serve this delicious stuffing recipe with a side of this mouth watering Cranberry sauce and don't forget to use this homemade turkey injection recipe for the most delicious turkey! Also why not make this stuffing even more delicious using Turkey Stock.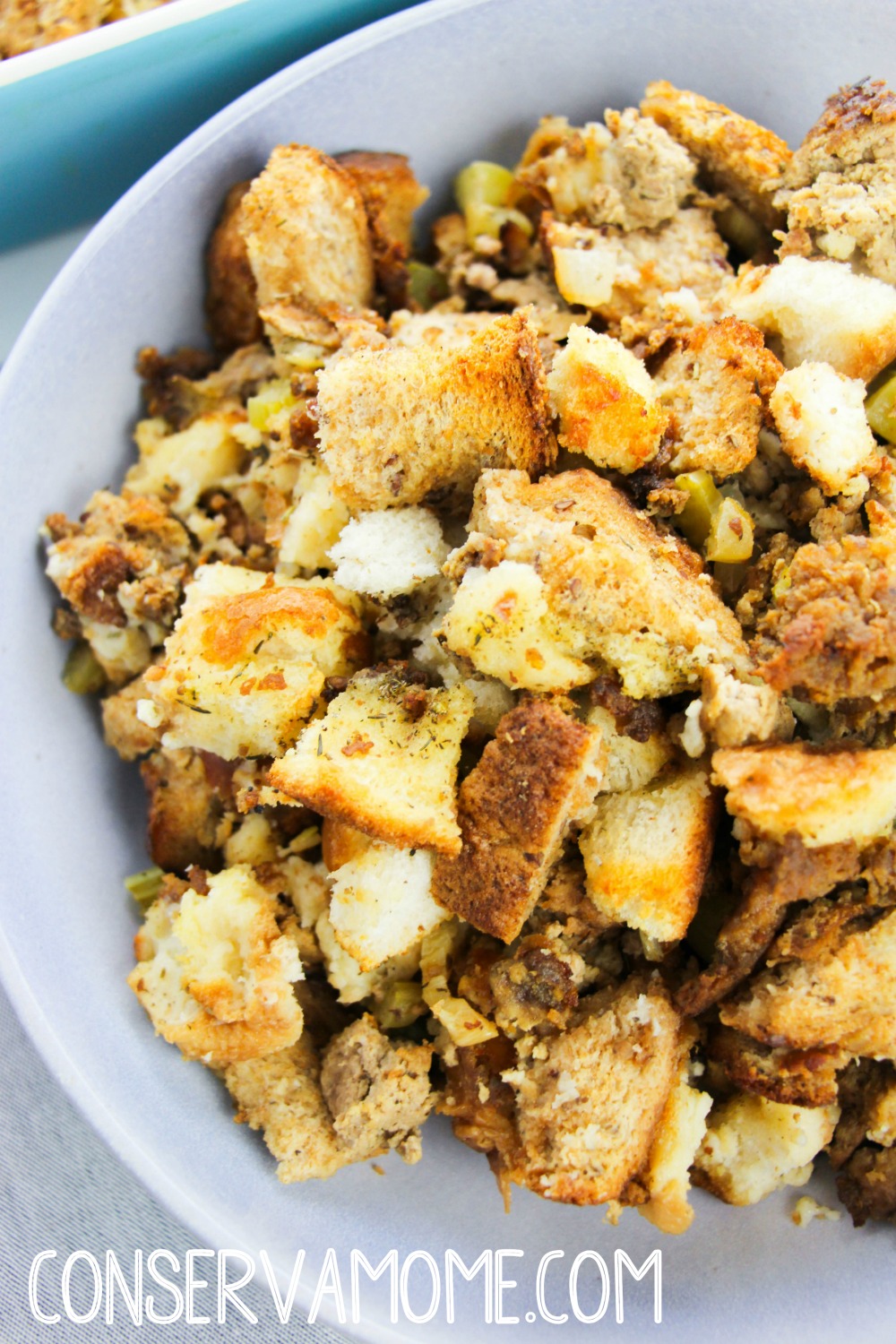 What you'll need to make Sausage Stuffing Recipe
5 cups bread cubes
3 Tablespoons butter
3 stalks celery, diced
1 onion, diced
3 cloves garlic, smashed and sliced
1 1/2 Tablespoons poultry seasoning
1lb sausage
2 cups chicken broth
2 eggs, optional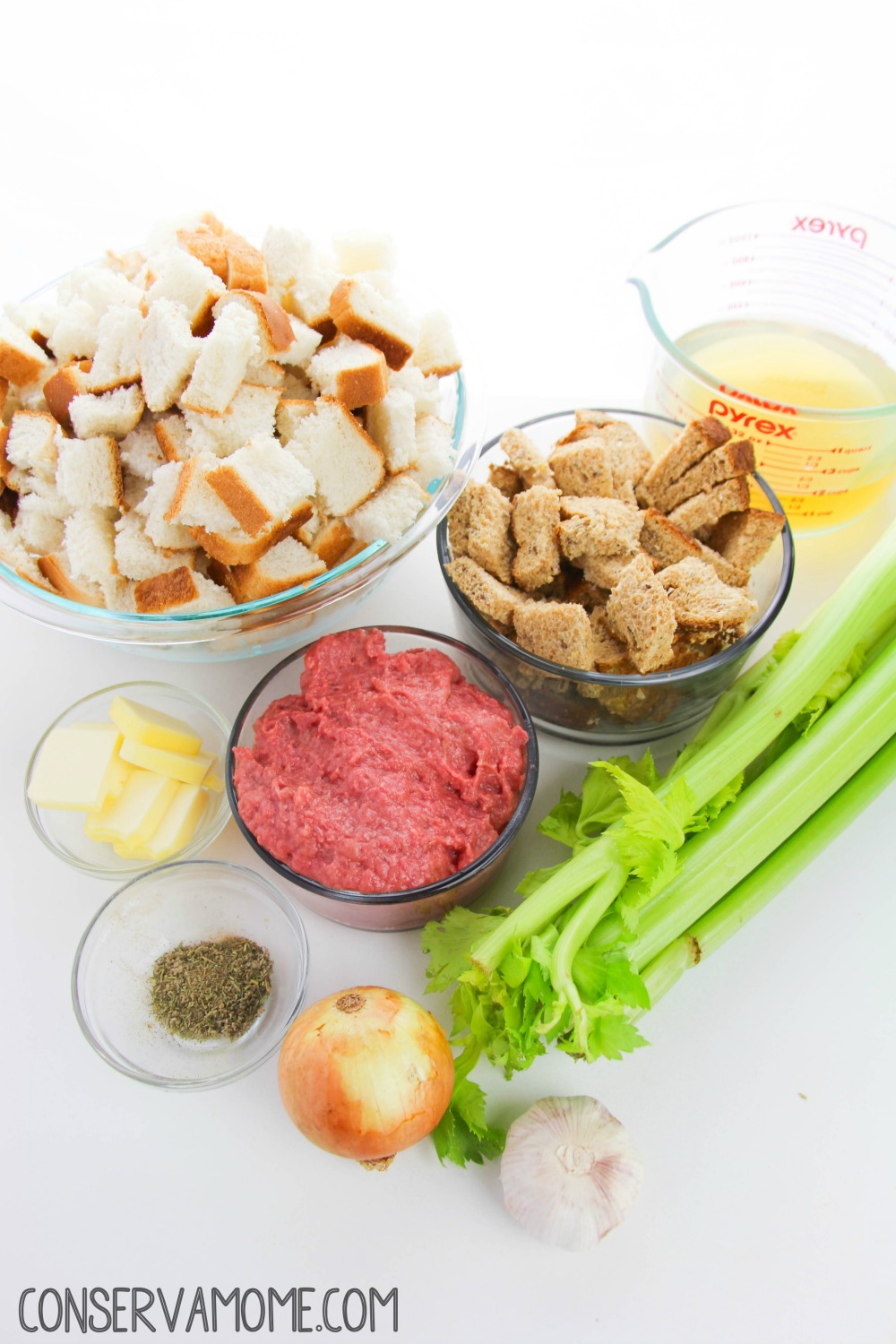 How to make Amazing Sausage Stuffing Recipe
Place the bread cubes in a 9" x 16" casserole dish and allow to dry out for a couple of hours or overnight.
In a skillet over medium heat, melt the butter.
Add the onion and celery and cook for 2 minutes before adding the garlic. Cook for 1 additional minute.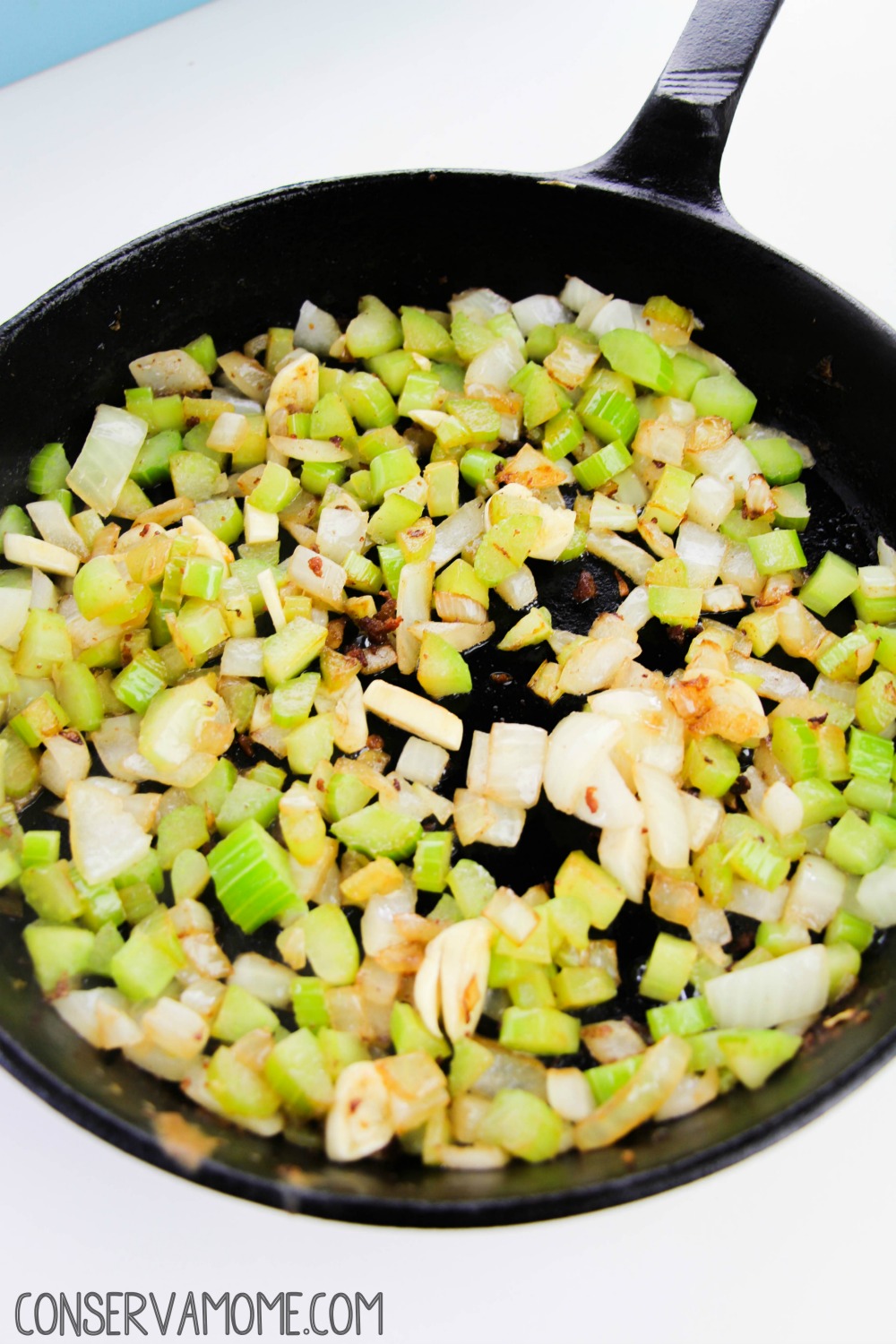 Add the sausage and 1/2 Tablespoon poultry seasoning and cook until well-browned, stirring occasionally, about 5-6 minutes.
Preheat oven to 350F
Scoop the skillet mixture over the bread cubes and stir to combine.
If using eggs, whisk them into the chicken broth.
Pour the chicken broth over the stuffing and stir well to combine.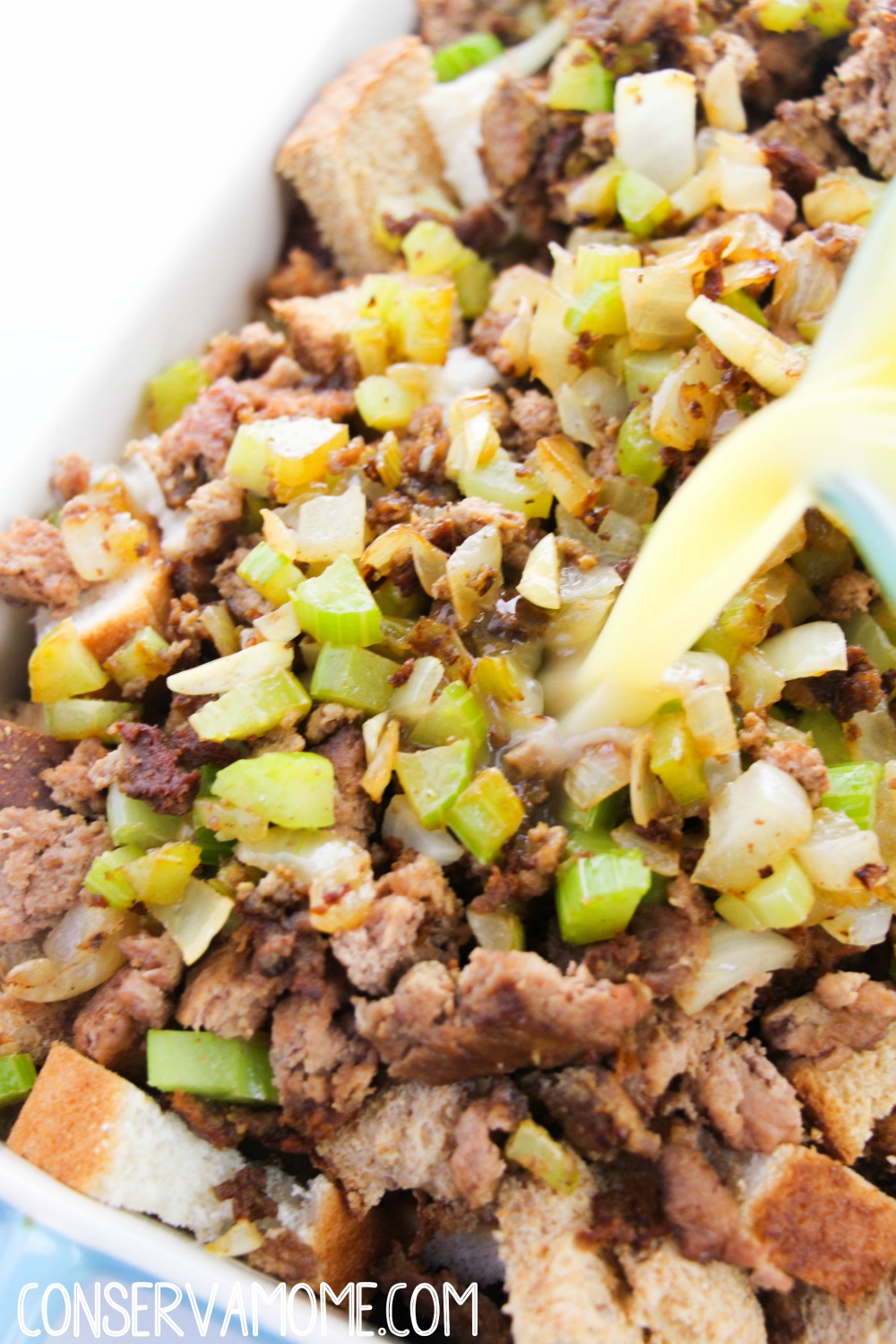 Sprinkle on remaining poultry seasoning and stir.
Bake the stuffing for 35-45 minutes, until top is crispy and browned.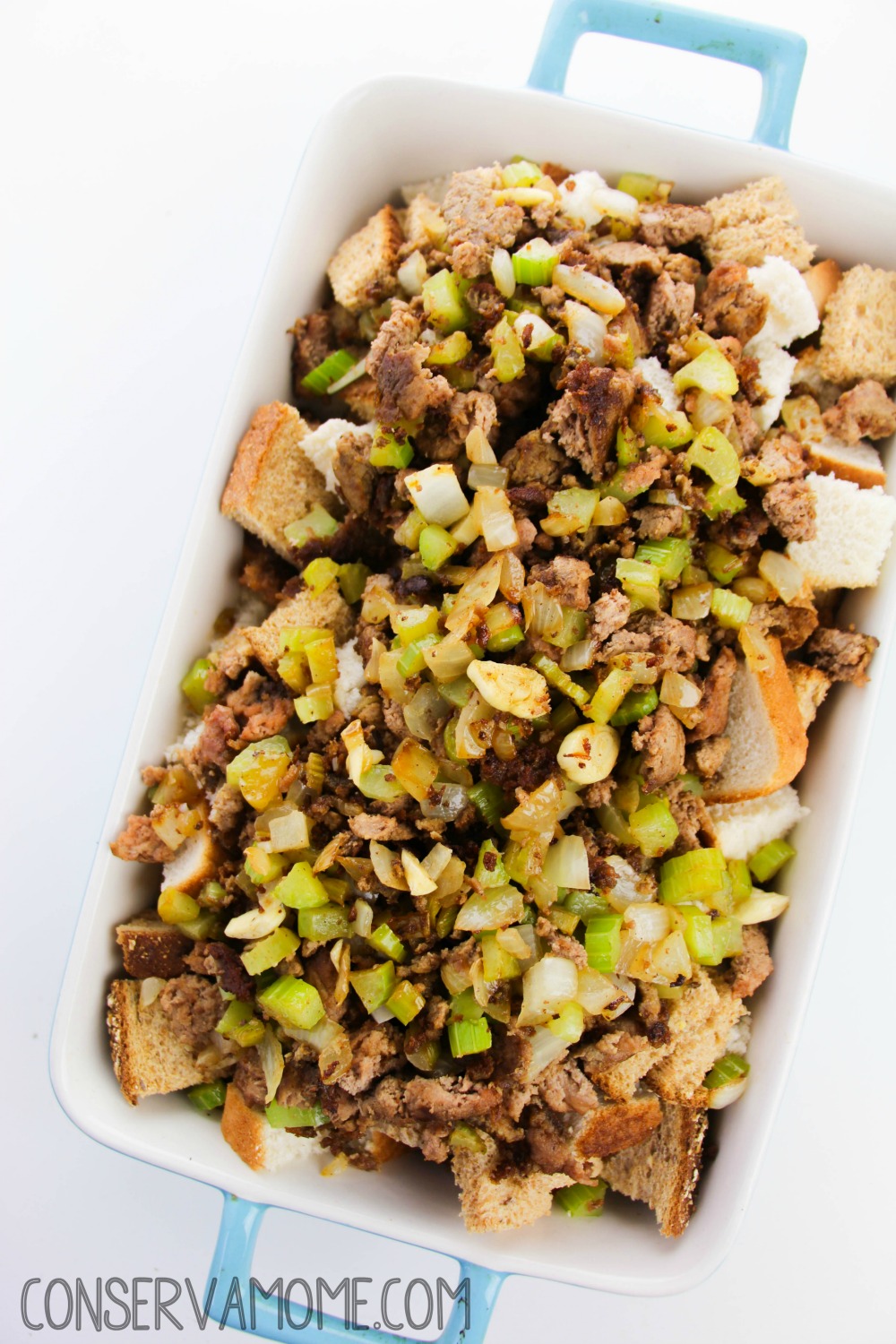 I'm telling you this stuffing recipe is a huge winner!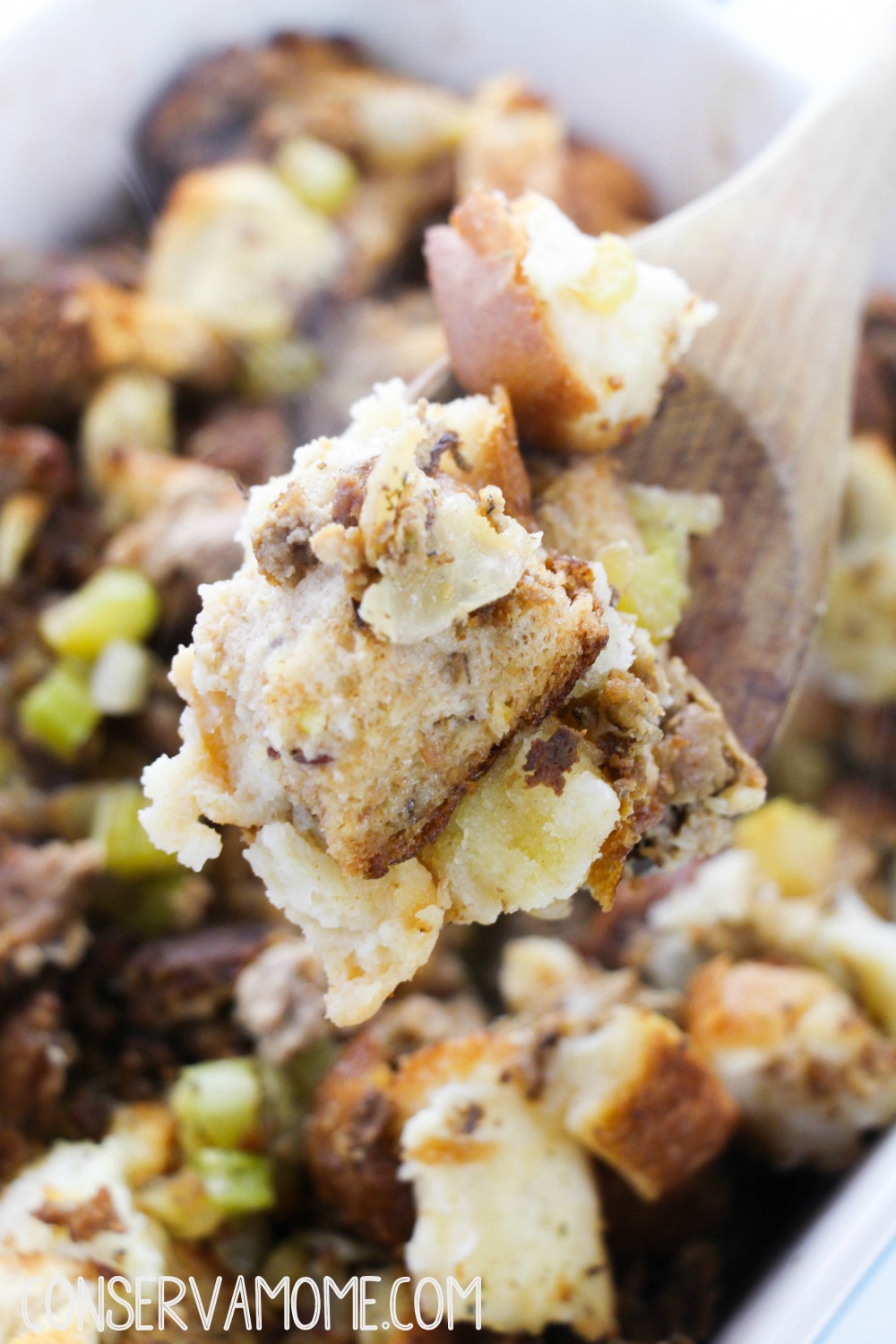 I always double the batch because my family can't get enough of it.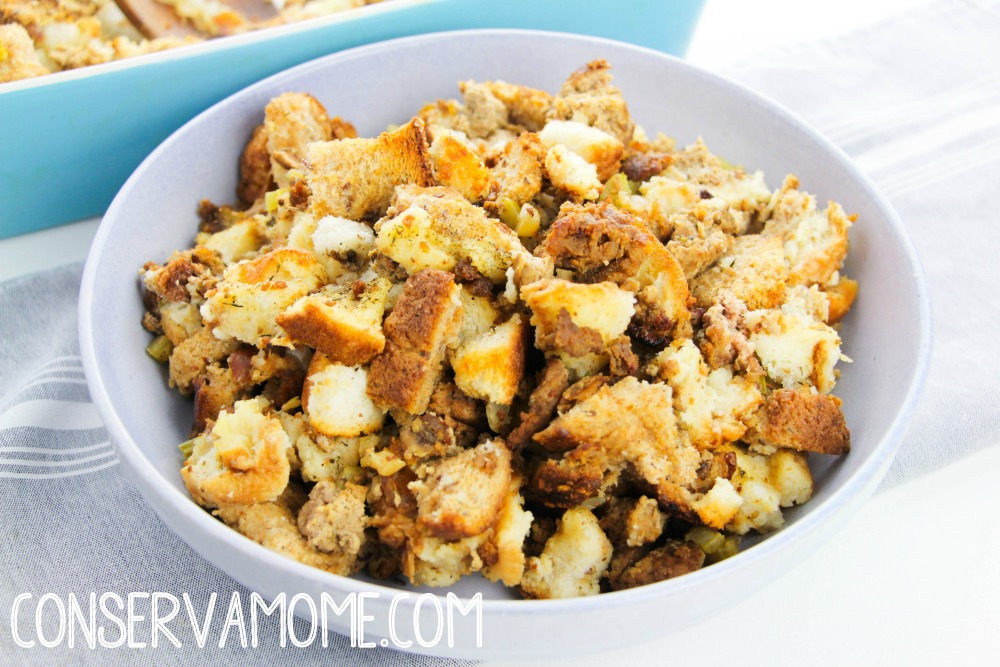 Looking for more delicious Thanksgiving day recipes and Tips? Check out these Budget friendly & Unique Thanksgiving Place Setting Ideas to make your table gorgeous in a budget friendly way. Don't forget desert! Check out these perfectly delicious Pumpkin pie recipes.