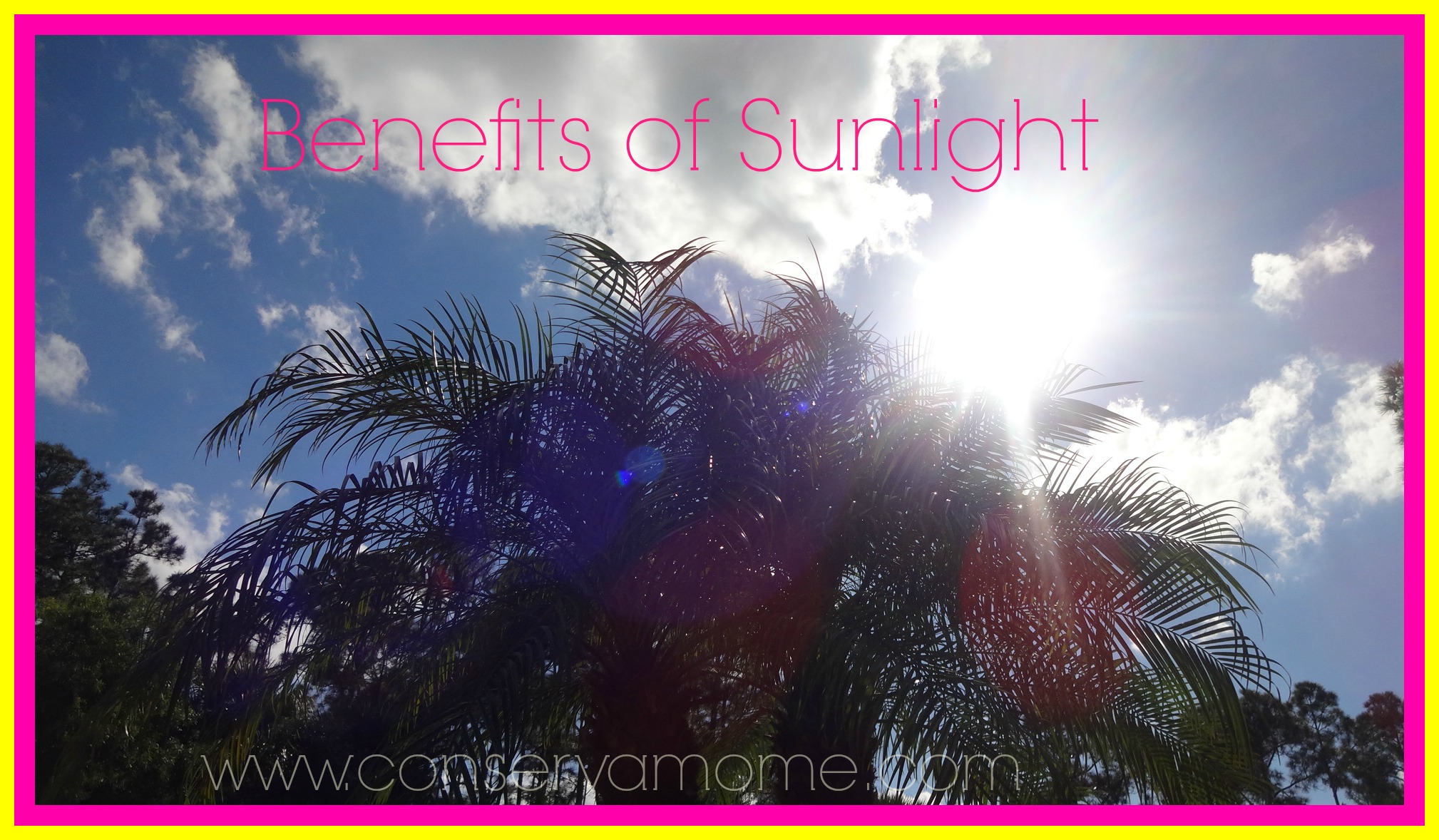 With all the talks of skin cancer circulating around many people have become cautious of the sun. When in reality the sun provides so many health benefits necessary for our overall well being.
Below are some great Health Benefits of the Sun:
Sunlight Kills Bacteria
The UV power in the sun will kill many bacteria. Here's a great article talking about this fact.  I've even heard doctors go as far as recommending a bit of sunshine to help with cuts and scrapes as well as various skin conditions like psoriasis, acne, eczema and fungal infections of the skin.
The sun lower blood pressure Sitting out on the sun for a bit of time will help lower blood pressure.

Sunlight can brighten your mood Think of how you feel during winter and the lack of sun during that time. Studies have shown it actually raises levels of antidepressants in the brain. 
Removing stains from clothes especially cloth diapers: Even for clothing you can sanitize things by using the sun's powers. Remove stains on diapers and clothing by sunning them. This is something that is of wide spread use in the cloth diapering community and should be passed on to other facets as well.
Helps  send breast cancer into remission. Because many believe Breast Cancer is a cancer that is presented when there is a Vitamin D deficiency it is only natural to look to the sun for help. There have even been studies suggesting it may even cut the risks of advanced breast cancer.
Pregnant? Get some sun! You could help impact your child's bone strength. A study came out showing that mothers who got some sun the last trimester of pregnancy had children with stronger bones.
My personal favorite:
Weight loss! A study out of Northwestern University states that Basking in Early Morning sunlight can actually help with weight loss as well as maintaining a good weight.
Of course everything should be done in moderation, this article is in no way advocating hours in the sun but simply 10-15 minutes of Sun Therapy. Do it slowly especially if you've been indoors a lot. I am also not advocating not using sunblock but for 5-10 minutes go out free of any chemicals and just take the sun in and it's benefits.
Let's face it as a society we've become prone to staying indoors. Even when we work out we tend to go to the gym and not enjoy the outside beauty of the sun. I'm guilty of favoring the indoors but also realize that in order to have a better overall health I need to take 5-10 minutes of my day and grab that glorious Vitamin D.
So go outside and bask in the Sunlight!