Are you looking for some great activities to keep your kids busy? Then check out these fantastic ideas to help!

Great Activities to Keep Your Kids Busy
Whether it's on the weekends or during school holidays, every parent knows how challenging it can be to get their children to settle down and allow them some peace and quiet. Short of handing them an iPad or some other electronic gadget the best way to occupy a young mind is through some form of play.

One of the many joys of being a parent is seeing your children absorbed in an activity they love, whether it's building a secret fort in the shoe cupboard under the stairs, completing a jigsaw puzzle or hosting a tea party for their teddy bears. Being completely immersed, there is little that can distract them from their play. In this article, we will look at some fun activities which will focus your child's attention allowing you to turn yours to other matters.
Put On a Play

Whether they're re-creating a scene from their favorite movie or taking a trip to space, have your children stretch their imaginations by putting on a play. Storytelling is a fantastic way for them to express their rich inner worlds while developing their writing and communication skills. Aside from the script, this time-intensive task also requires them to come up with some creative costumes and paint various backdrops for each scene.
Mind Activities
Puzzles, fun riddles, and brain teasers all help to focus a child's mind and are also quiet activities for them to indulge in, which can be helpful if you are working from home. From crossword and jigsaw puzzles to word-search and shape puzzles, these pastime activities will also develop your child's problem-solving abilities and memory as well as their fine motor skills. Mindful coloring in books or number tracing worksheets are also great for focusing young minds on an activity while improving their visual-spatial abilities, pre-writing skills, and fine motor skills.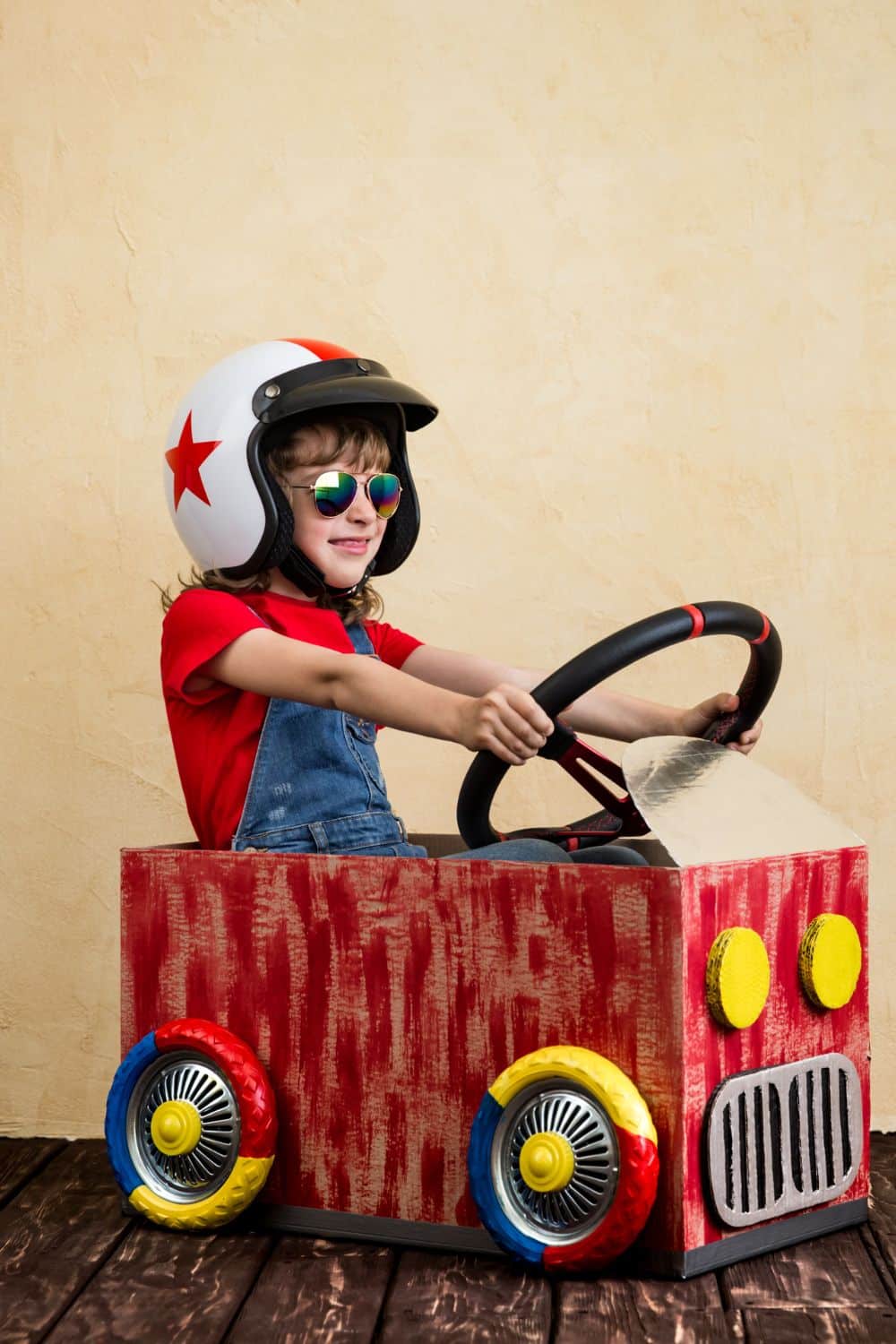 Origami
All children love to make paper airplanes so why not take this a step further and encourage them to make simple origami creations? If you do not have a book handy with all the instructions, simply watch a short YouTube tutorial and note the steps down for your child to follow.

Transforming a plain piece of paper into a 3D object can be enormously satisfying for children of all ages and is great for their hand-eye coordination, concentration, and fine motor skills. After they have finished their creation you can encourage them to paint it or color it with crayons. Some simple origami ideas for kids include:
Hats
Paper boats
Tulips
Finger puppets
Animal faces
Cardboard Box Creations

Go back to basics and invite your child to create something inventive with a few old cardboard boxes. Cutting, painting, gluing and sticking, there are many elements to creating a finished masterpiece. Whether it's a race car, castle, rocket or pirate shape, this fun activity will get their imaginations flowing and their hands occupied for hours.
Jewelry Making
Wooden beads and some string or pipe cleaners is all you need to help your young ones create their own stylish accessories. Whether it's a necklace or bracelet for a friend, your child will enjoy constructing a colorful and unique creation that develops their imagination as well as their decision-making and fine motor skills.
Follow the tips above to give your children something fun and engaging to do while giving them time to tend to other things.