This easy and delicious recipe for Frozen Yogurt Parfait Cups will be a huge hit with your kids. This treat is packed full of delicious ingredients, refreshing and fun to eat. I teamed up with Walmart to bring you this tasty treat!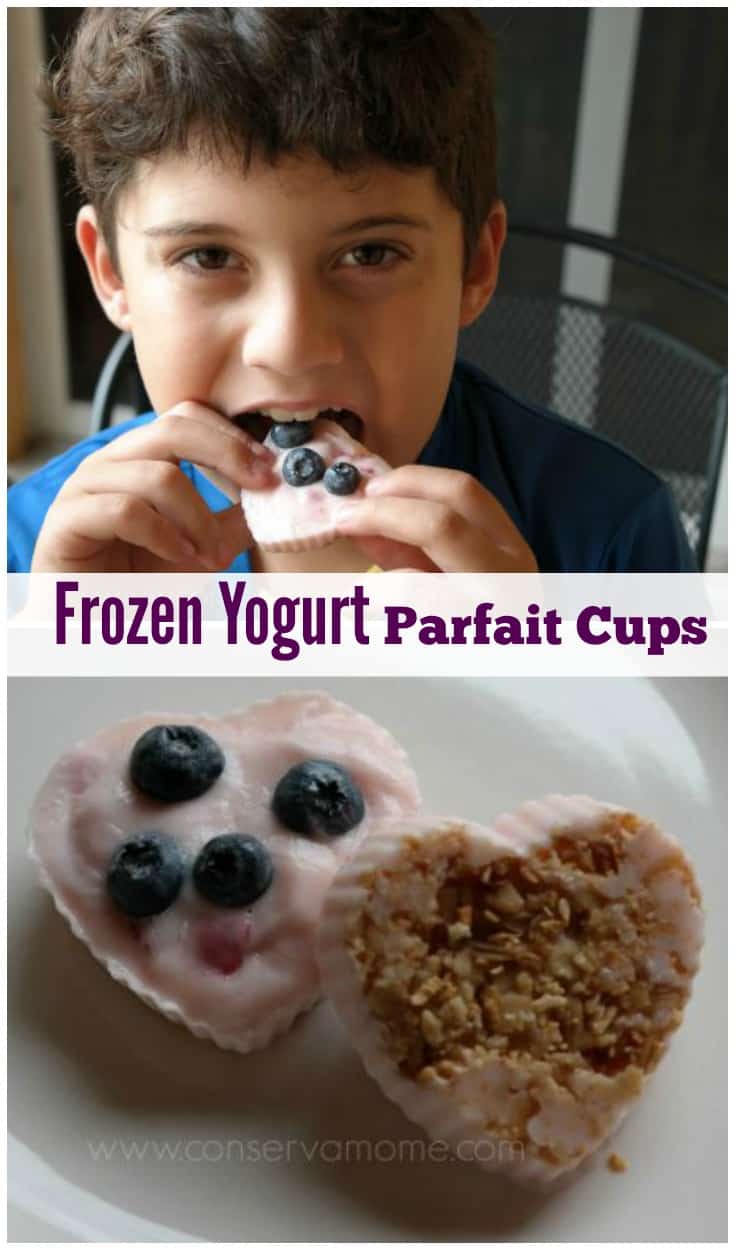 Frozen Yogurt Parfait Cups: An easy kids snack idea
We go through yogurt by the truckload here in our house. That has become one of my kids favorite snacks. However, yogurt just isn't meant to be eaten straight from the container (although it's simply delicious that way). There are many fun treats one can make with yogurt. One of my family's favorite that is perfect for a hot summer day (or just because) is the Frozen Yogurt Parfait Cups.
What you will need to make Frozen Yogurt Parfait Cups
Your favorite Yogurt (we use our favorite Yoplait) (1 container will fit approximately 4 standard cup cake cups)
Silicone cupcake cups
Granola
Your favorite fruit (We went with Blueberries,but any will do)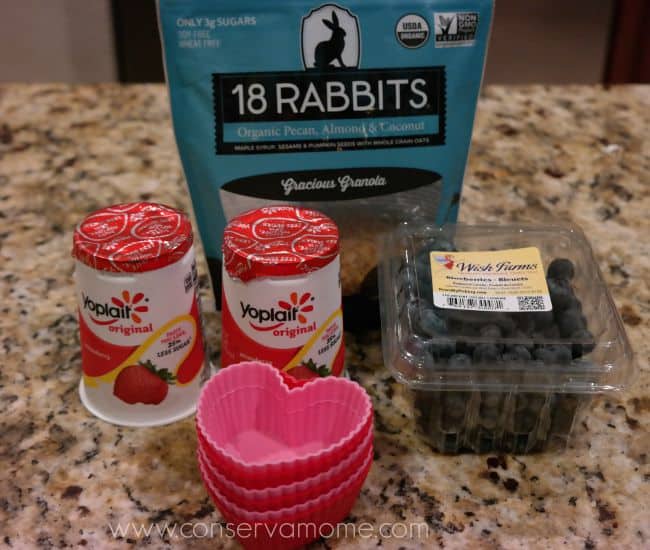 Line the bottom of the cups with Granola, just enough to cover the bottom.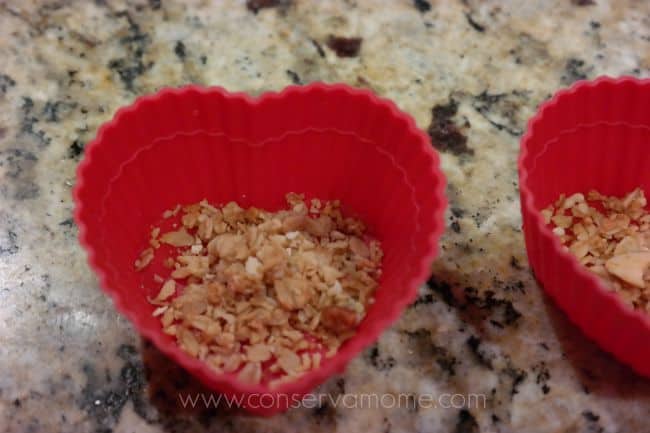 Add a few spoonfuls of yogurt.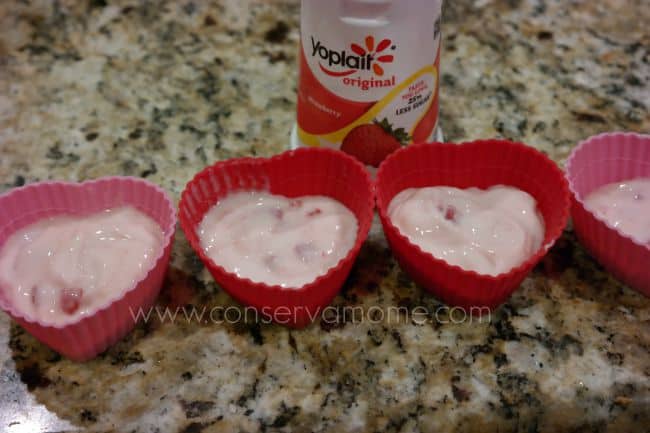 Frozen Yogurt Parfait Cups: An easy kids snack idea
Add your favorite fruit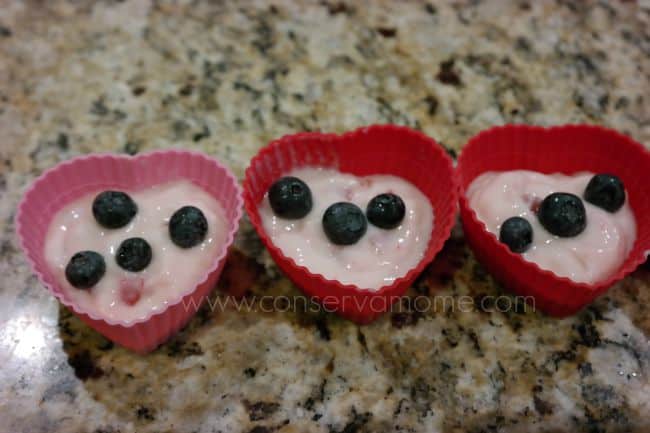 Freeze for about an hour to an hour and a half.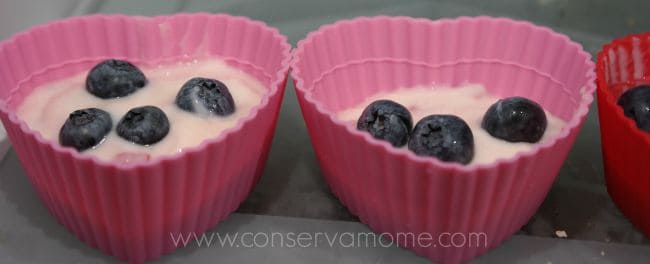 Pop out of the cups and you have yourself a delicious frozen treat. So easy to make and a favorite with your family.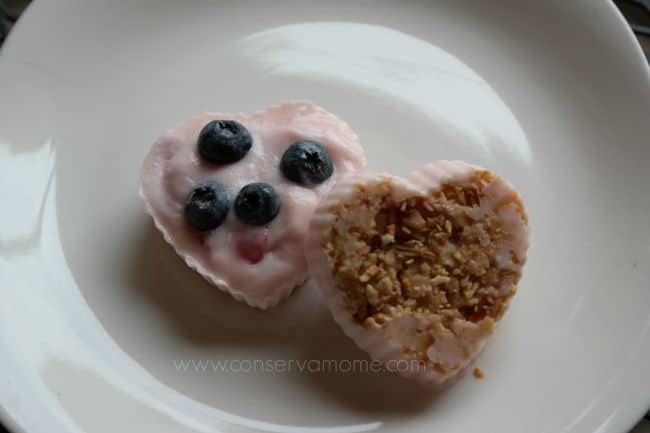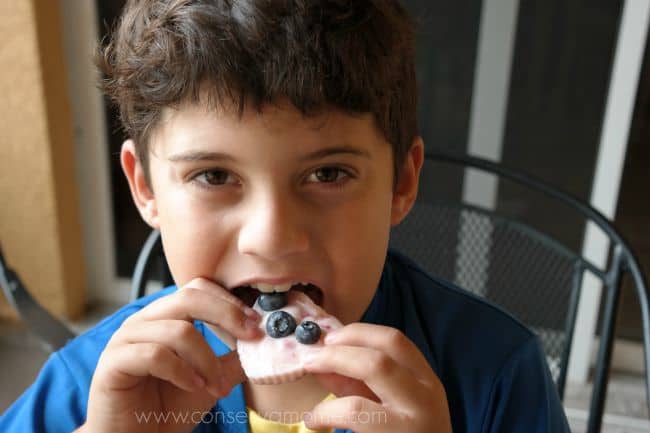 Or you can eat directly from the cup as well 🙂 The sky is the limit!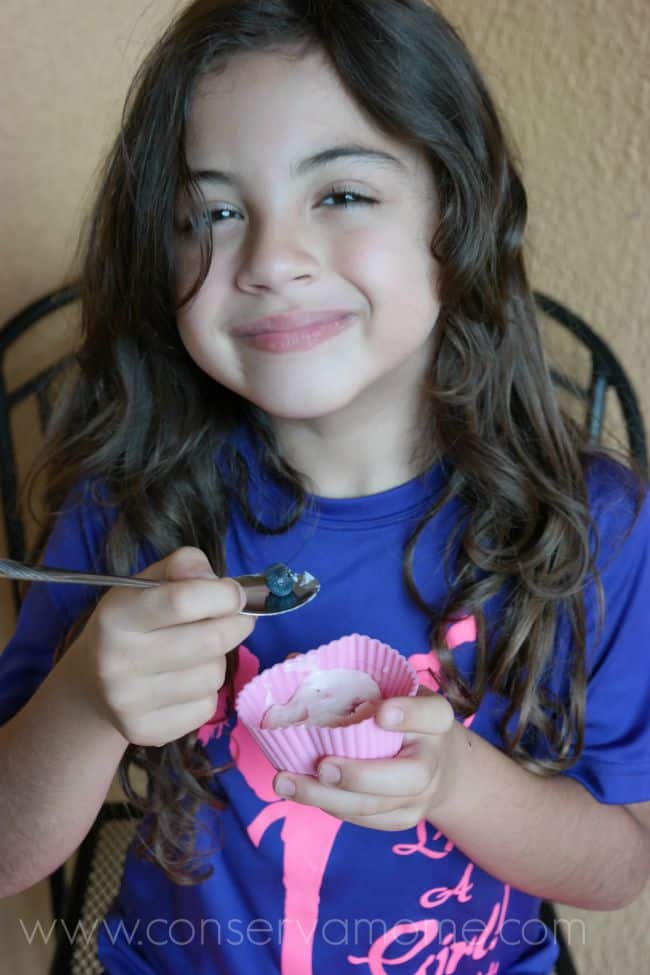 Looking for more fun snack recipes? Check out this round up of 75 Healthy & Delicious snacks for Toddlers