Find out 5 Reasons to Head to Dolphin Mall  Miami, Florida this summer! Although I received gift cards and complimentary experiences at Dolphin Mall in Miami, Florida so that I could give you my opinion, all opinions are 100% mine.
It's summer time!  That means we get to do fun stuff with the kids! Last week, I attended the Dolphin Mall Loves Mommies blogger event where I was able to experience several fun options with the kids.  After spending an entire day at Dolphin Mall, I can tell you that this is a great place to bring the kids for a fun-filled day this summer.  Here are 5 reasons to head to Dolphin Mall this Summer!
1. Great Restaurants
Our day started with a yummy breakfast at Cabo Flats.  This is a Mexican restaurant with great tacos, burritos, margaritas and more, so it's a great place for lunch or dinner.  While having breakfast there, I discovered that they serve brunch on Saturdays and Sundays with items like french toast, huevos rancheros, breakfast quesadillas, bacon wrapped avocado benedict, mimosas and more!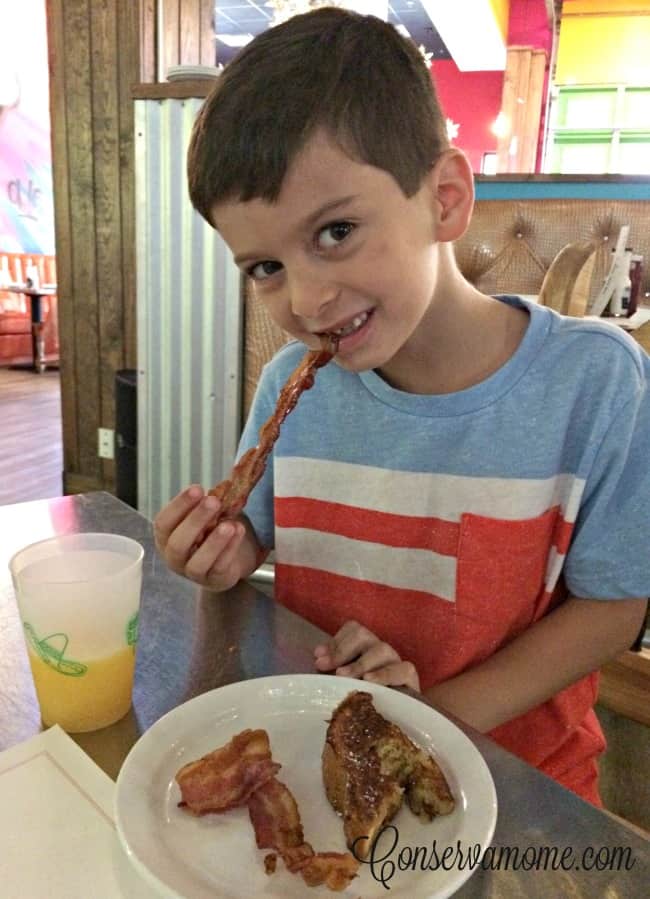 If you're in the mood for something else, Dolphin Mall has over 35 different delicious dining options ranging from quick service to fine dining and everything in between.  You can check out all the restaurants here.  You'll be sure to find something here for all tastes.
2.   Fun Activities for Younger Kids
The kids had a great day enjoying Cool de Sac, which is an indoor playground and restaurant where they were able to choose from 6 different areas to play in.  My boys played with legos, climbed and played in the playground, and even got a little bit of video game time.  There is a dress up area and an arts area, plus a playground for younger ones.  The restaurant has some yummy options, including healthy salads for those who want to keep it on the healthier side.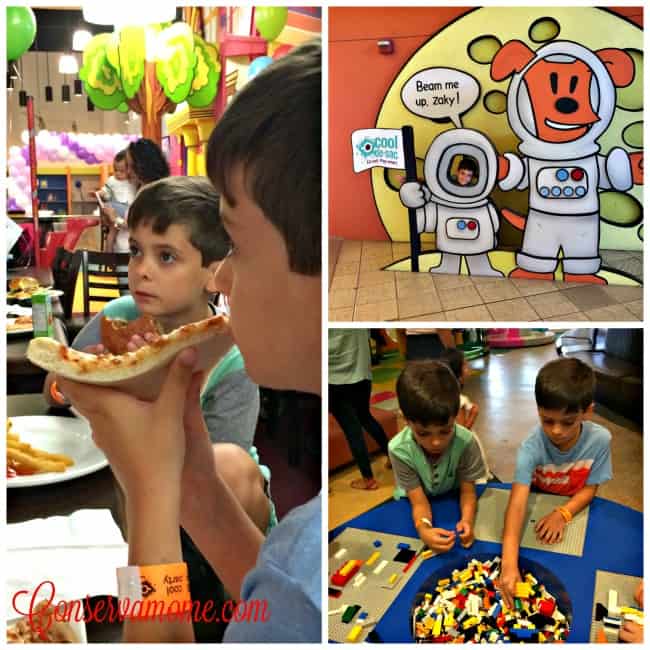 3. Bowling and Laser Tag at Bowlero
My boys love love love bowling and laser tag.  This place has both!  Bowlero is an upscale bowling alley with 34 lanes, laser tag, dining, private rooms for parties, and more.  We enjoyed a laser tag game (even me!) and the boys can't wait to come back with dad so he could join in the fun!  For more details and specials, go to Bowlero.com.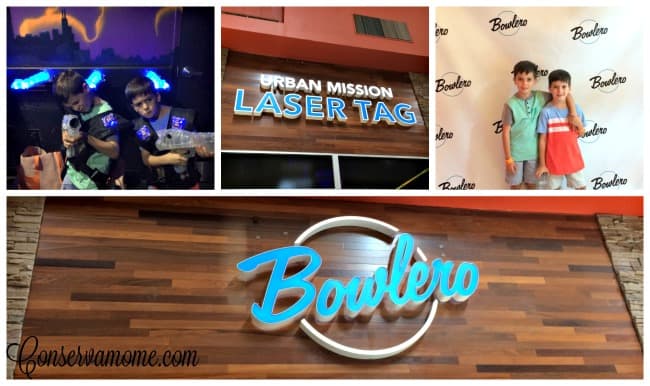 3. Splasher's Club
Kids 12 and under can sign up for Dolphin Mall's free Splasher's Club.  When you sign up, you will get an official membership card, access to special events, promotions, and discounts, a greeting and gift on your child's birthday month, and more.
4. Movies
Dolphin Mall has not one, but two movie theaters: Cobb Dolphin 19 Cinemas and Cinebistro.  Both are great, but I'm a big fan of Cinebistro.  Before 6 pm, kids can watch movies here.  The best part is you can order food and drinks which will be brought to your seats.  The menu selection is great, too.
5. Shopping!
No visit to Dolphin Mall is complete without doing some shopping!!  Dolphin Mall has over 240 specialty stores, so you will definitely find what you're looking for here.