Teaching your little ones counting and early learning skills just became easier thanks to this fun Feed the cat Early learning game.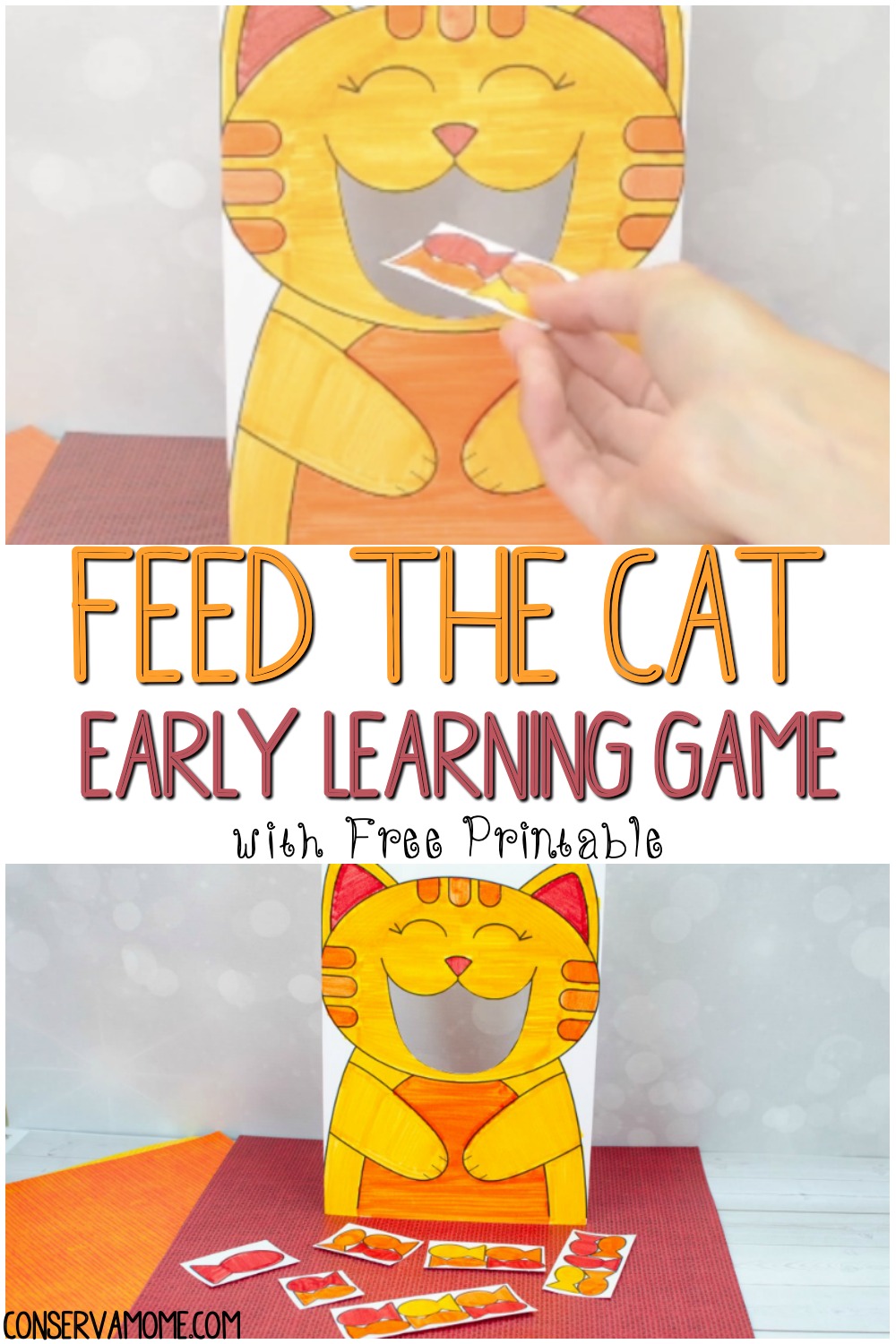 *This post contains affiliate links. That means that if you make a purchase after clicking on a link I may earn a small commission at no extra cost to you
Feed the Cat Early Learning Game with Free Printable
As a parent there are so many skills we want to touch on while our kids are little. However, sometimes it can be tough. That's why I love this game I've put together. It's a fun way to teach SOOOO Many skills in an easy and fun way!
This fun game will provide hours of learning for your little ones. Best of all you can make these delicious no bake Under the sea cookies with leftover goldfish. Add in some fun cat themed books like these below:
So read on to check out how to make this fun early learning activity for your little ones!
What you'll need to make this fun Early Learning Game
White cardstock, 2 sheets
Markers
Scissors
Fish crackers (optional)
Instructions
First print the templates on white cardstock.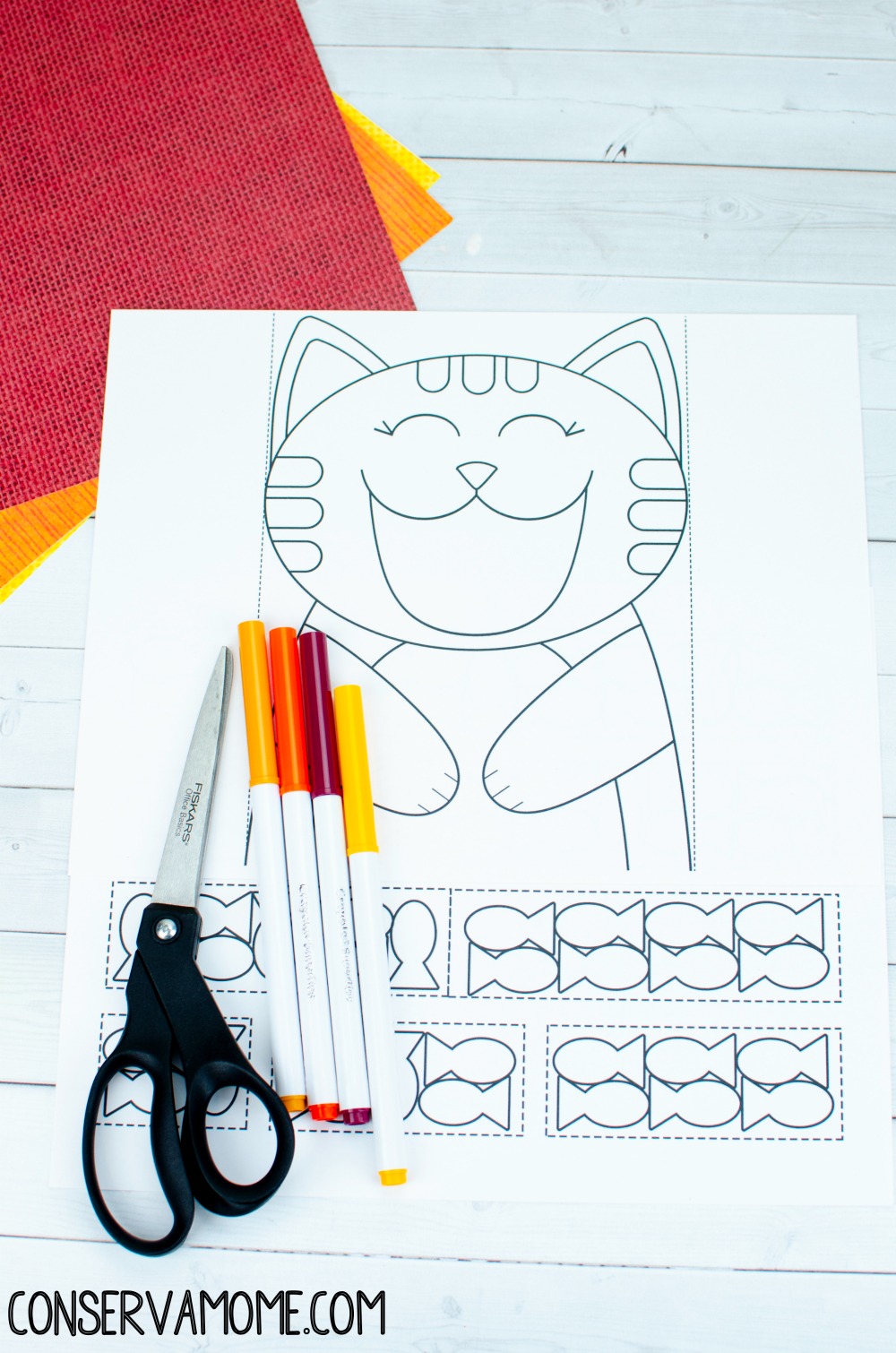 Color the fish and cat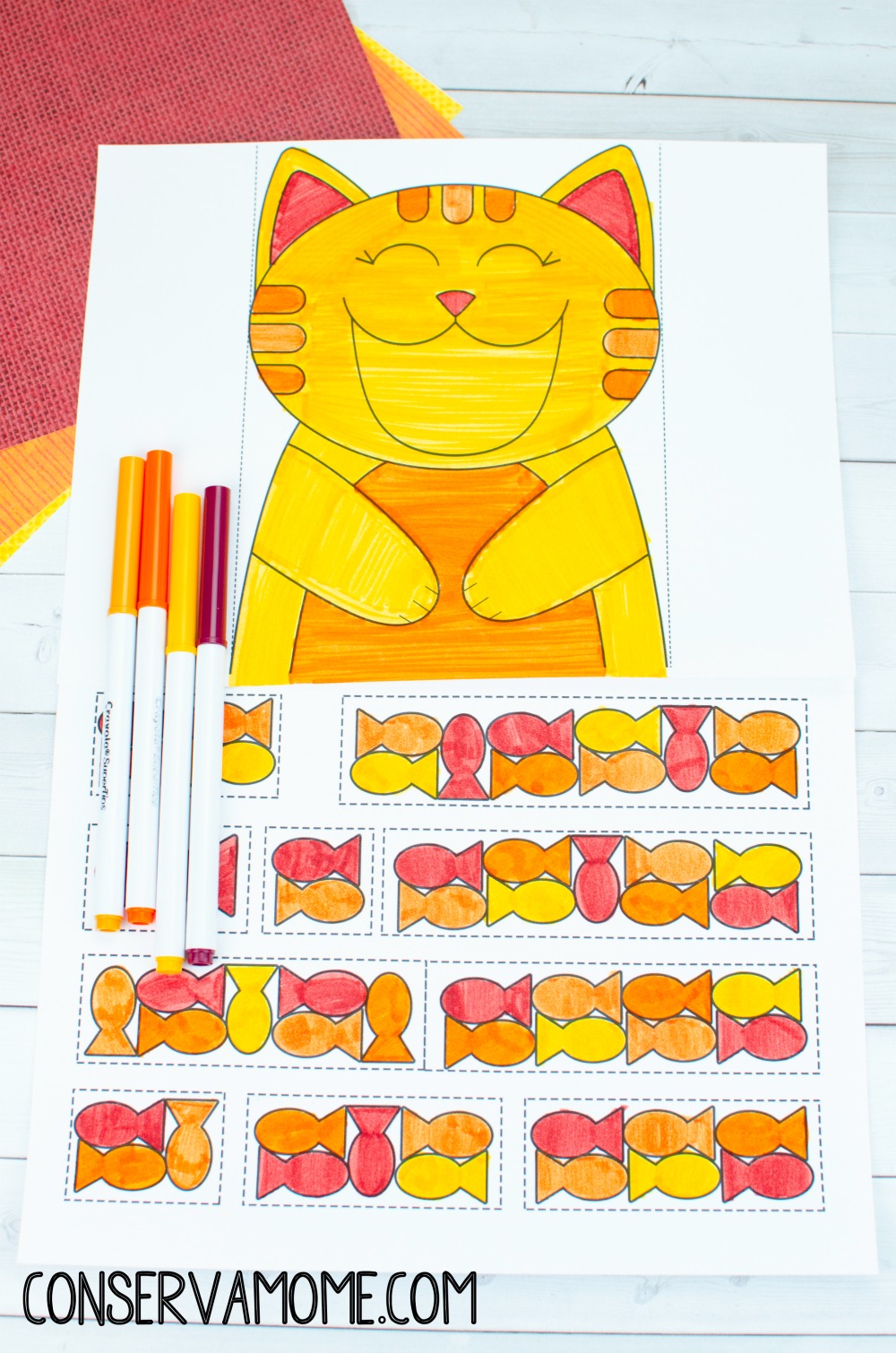 Cut the cat's mouth out, children will need help with this step.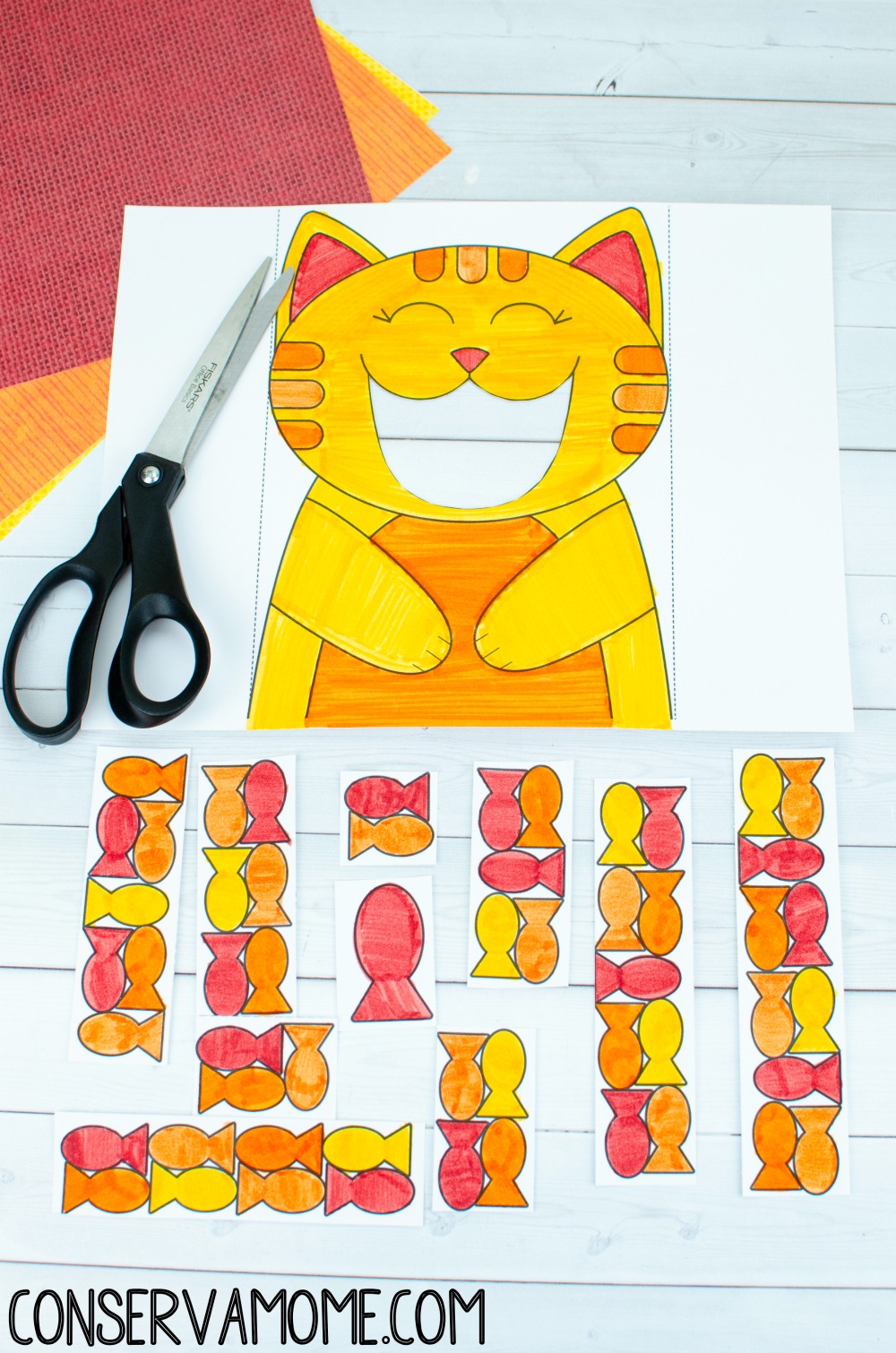 Cut all the fish out along the dashed lines to keep them in groups. There are groups of fish from 1 – 10 making this a great counting activity for Preschoolers.
Now take the cat page and fold back the two sides at the dashed line.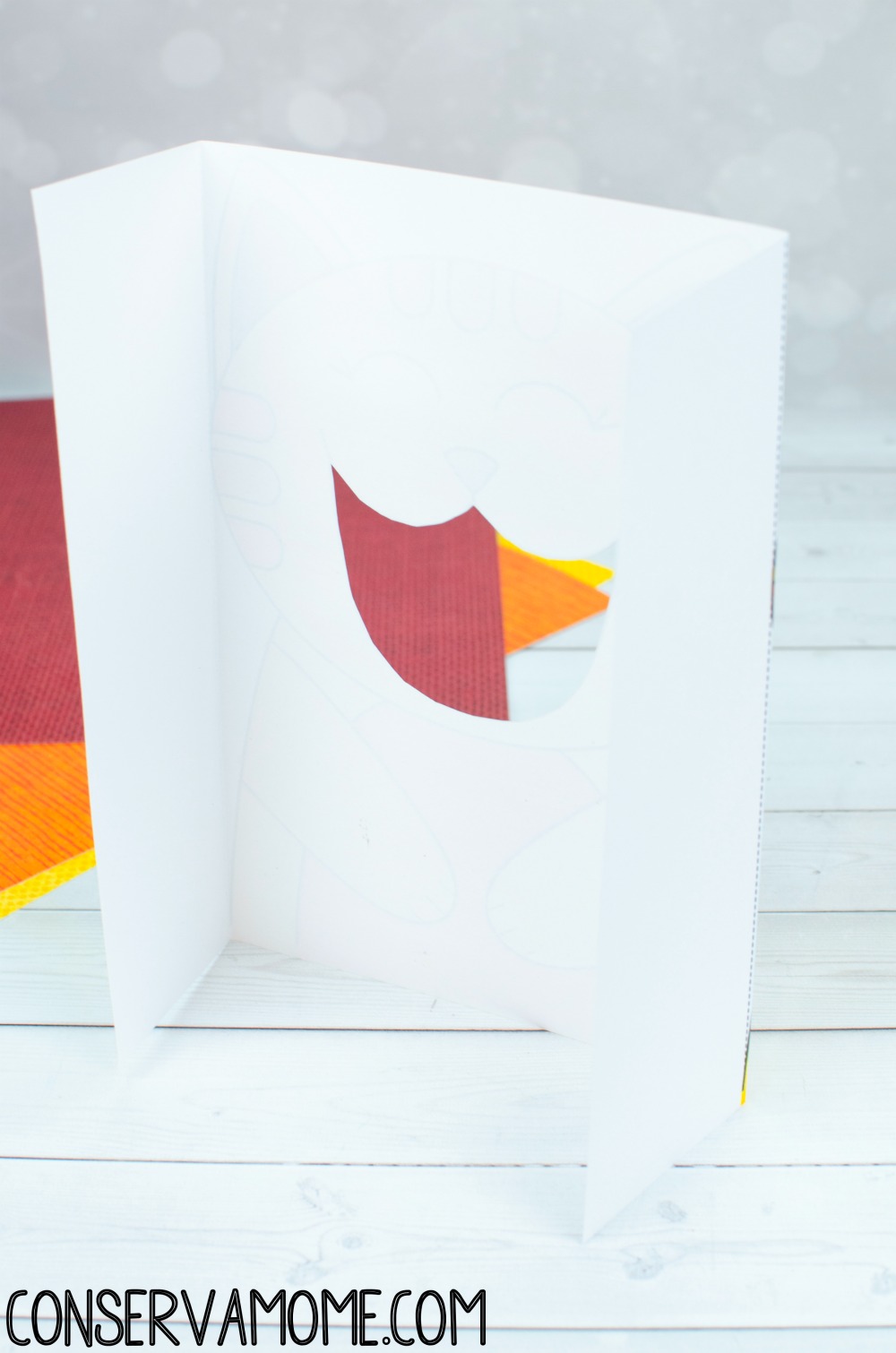 This will allow the cat to freely stand up.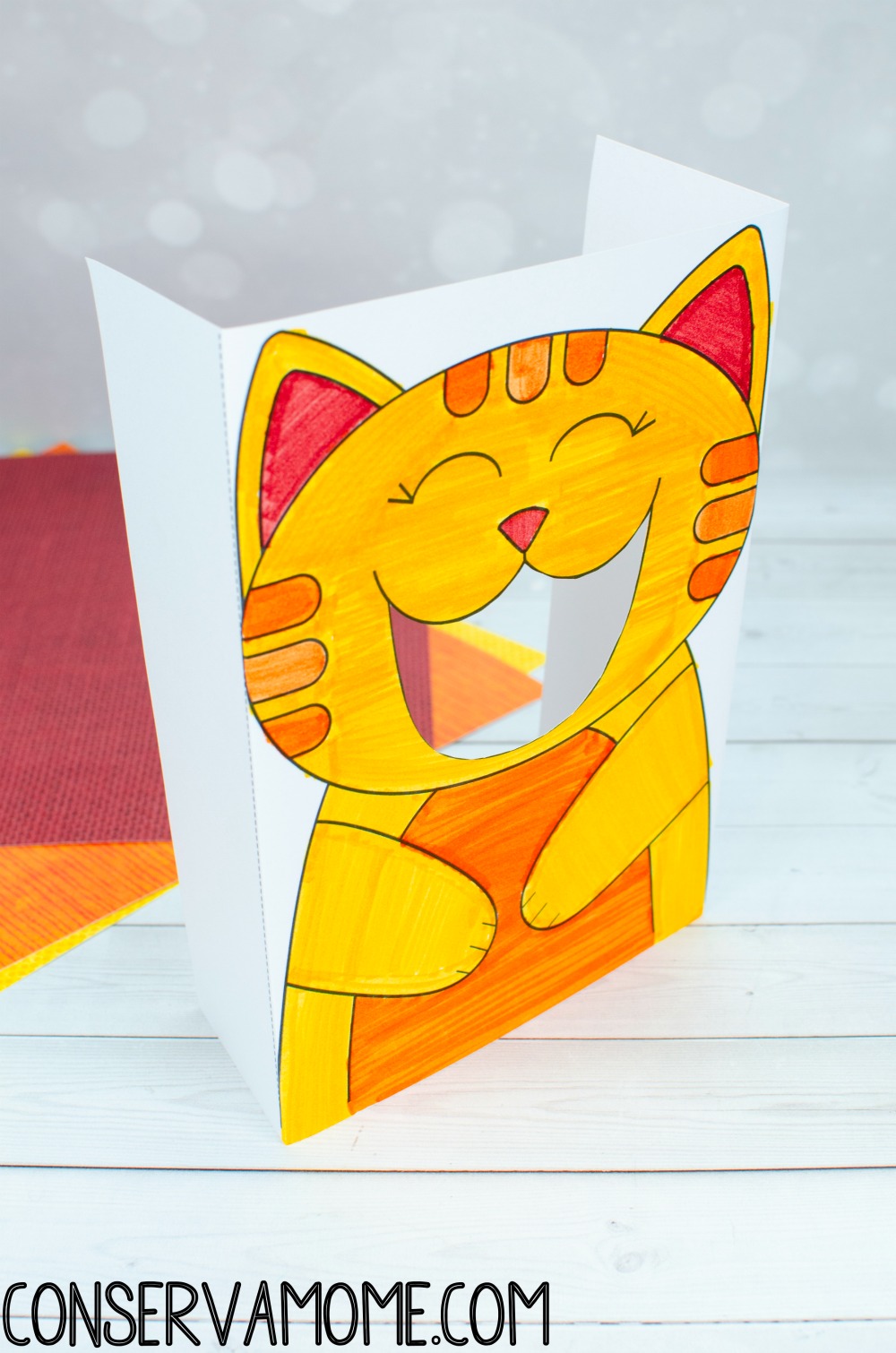 Ways to play this fun Early learning game
Count the fish and feed them to the cat
Make your own fish with letters for letter recognition
Write words on the fish for word recognition
Color the fish in various colors for color recognition
The sky's the limit to the fun you can have with this fun Early learning game.
Looking for more cat learning fun? Check out these cat printable learning activities
Looking for more learning fun? Check out this fun round up of Preschool Science Experiments!