Love them or hate them, peeps are a fun and easy way to make play dough! Check out this Easy Peeps Play Dough Recipe for your little ones to enjoy!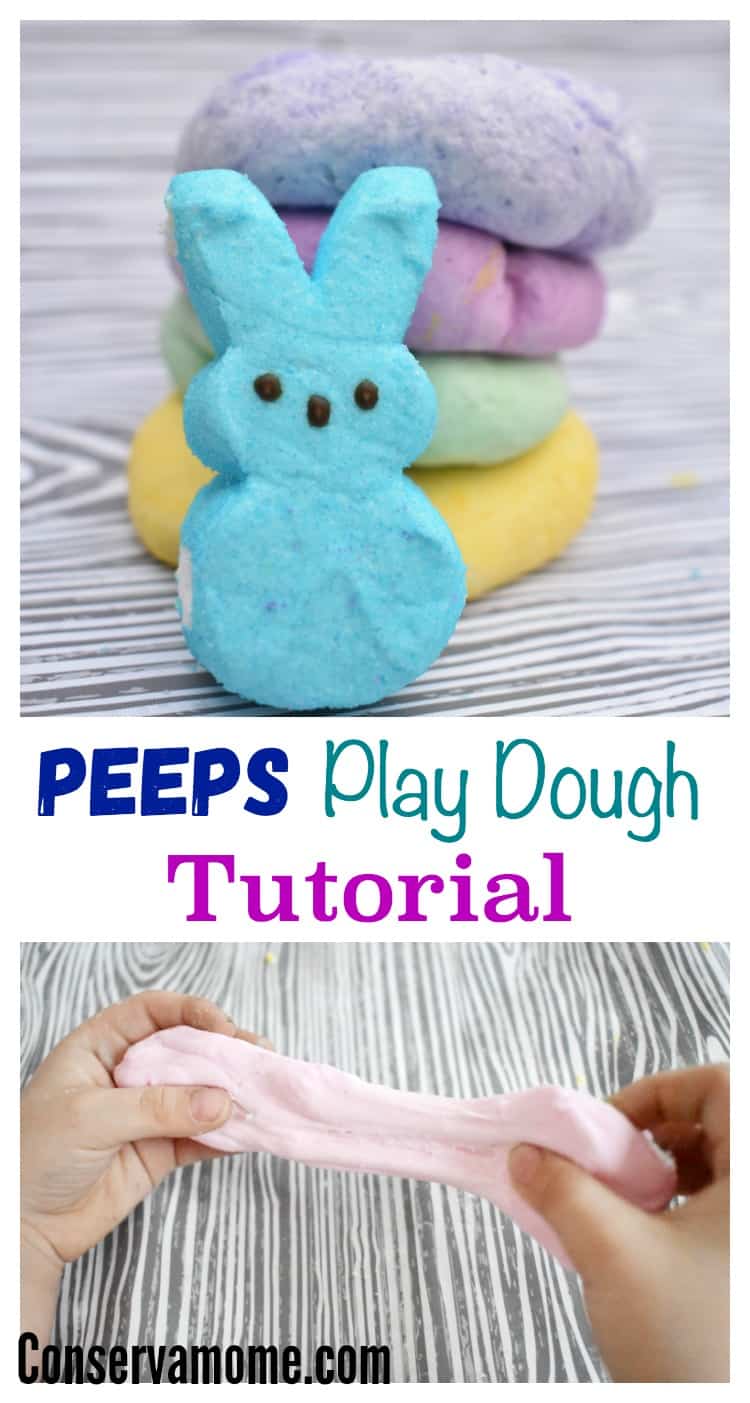 Easy Bunny Peeps Play Dough Recipe
Love them or Hate them?
People are split with peeps because you either love them or hate them. It's one of those treats that is pretty popular around Easter time because it signals in in the arrival of spring. Chances are if your little one gets an Easter basket or Spring treats, you'll probably find peeps inside. There are lots of fun ways to eat peeps in cookies, cup cakes or even in Cute Bunny racers like these. But did you know that you can actually make peeps into a fun play dough that isn't just edible but tons of fun for your little ones to play with?
Check out below how incredibly easy it is to make this fun edible play dough. Your little one will love the sensory fun, and you'll love the fact that it's safe for even that toddler who puts everything in their mouth.
What you'll need to make bunny peeps play dough recipe
4 table spoons of corn starch
1 Table Spoon of Coconut Oil
4 peeps
(Optional )Food Coloring to make the colors really pop!
Directions:
You're going to place the peeps in the microwave for about 30 seconds. They'll expand and get pretty puffy. Once they're out add the corn starch, coconut oil and food coloring (although some of the colors really don't need it)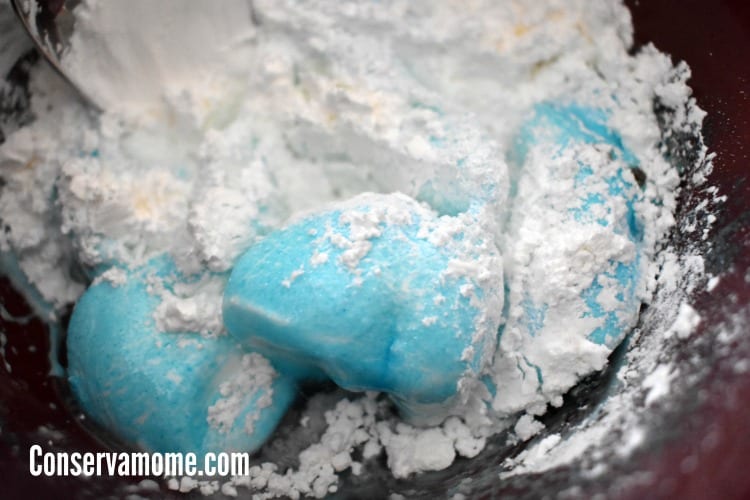 Mix all the ingredients and begin working them into a ball. It's going to be pretty gooey but you can sprinkle a little more corn starch to take away the stickiness and make it pliable.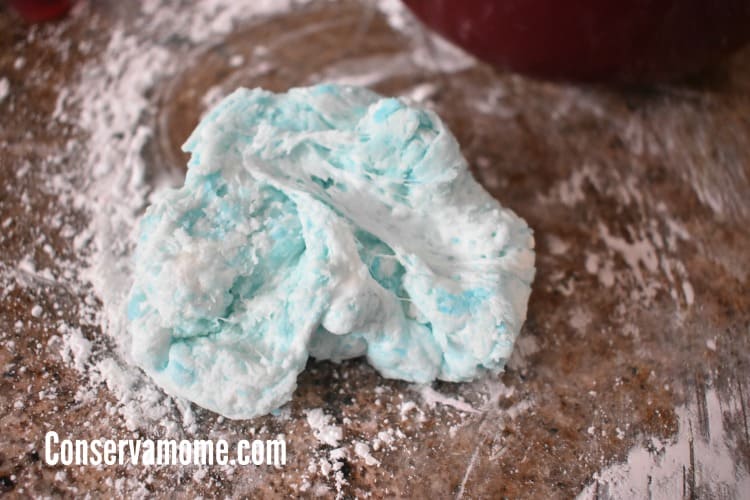 It will soon be the consistency of a stretchy play dough.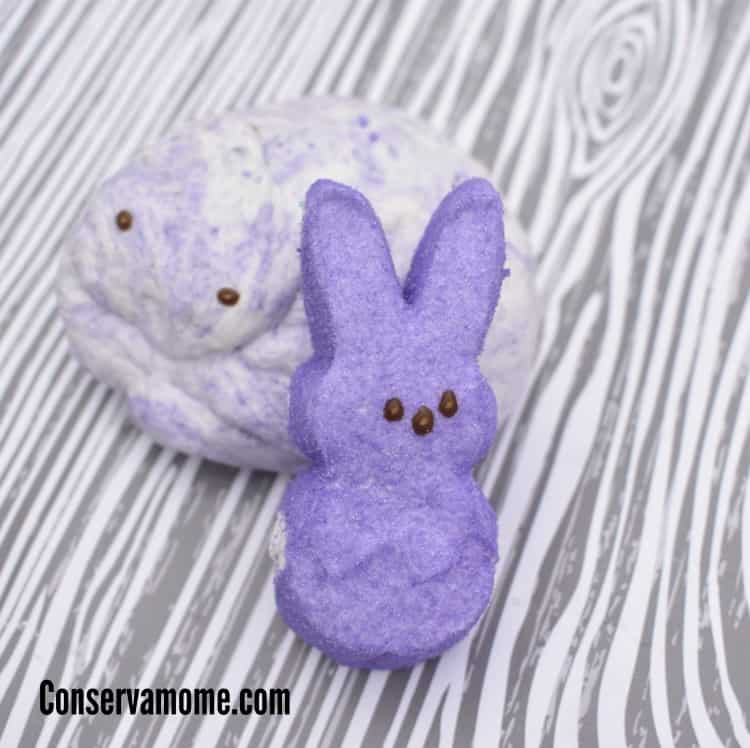 That your kids can work with, play with,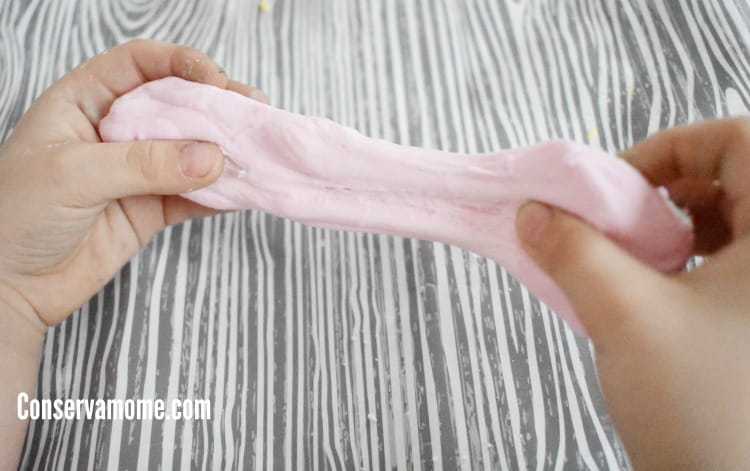 Roll out,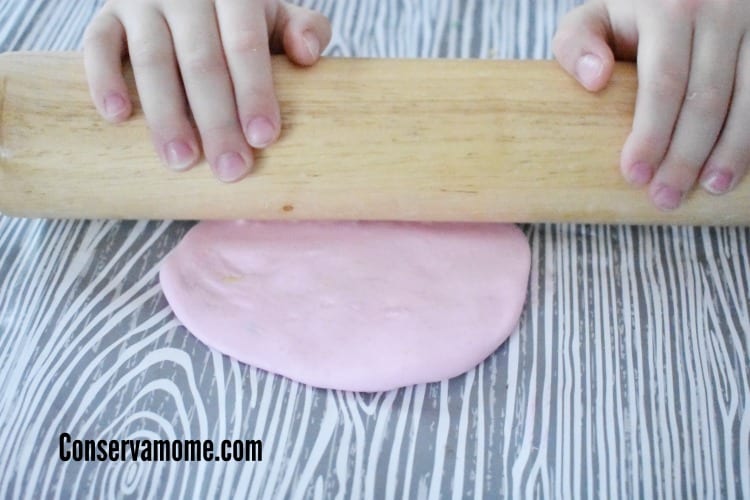 and do whatever it is they want to! Even cut into shapes.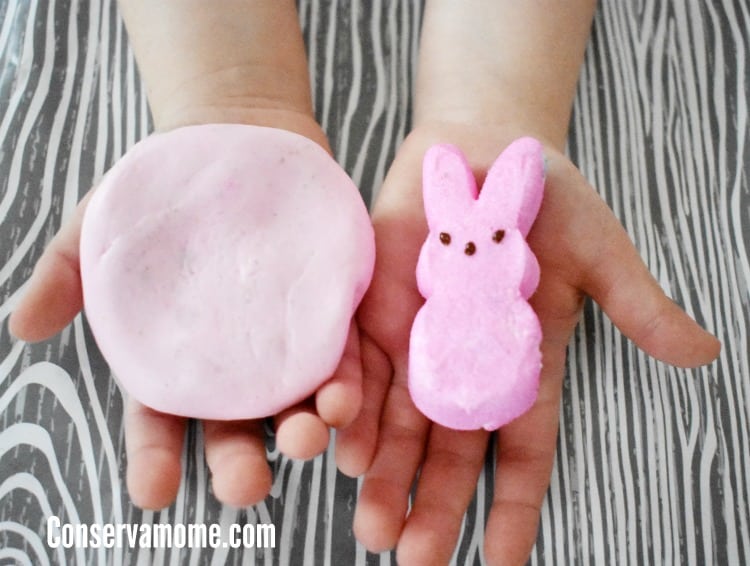 This fun play dough is the perfect fun for those leftover peeps, or as a fun sensory activity.
Edible play dough is the perfect sensory activity for babies and toddlers, and it's so much fun that older kids will love to play with it as well.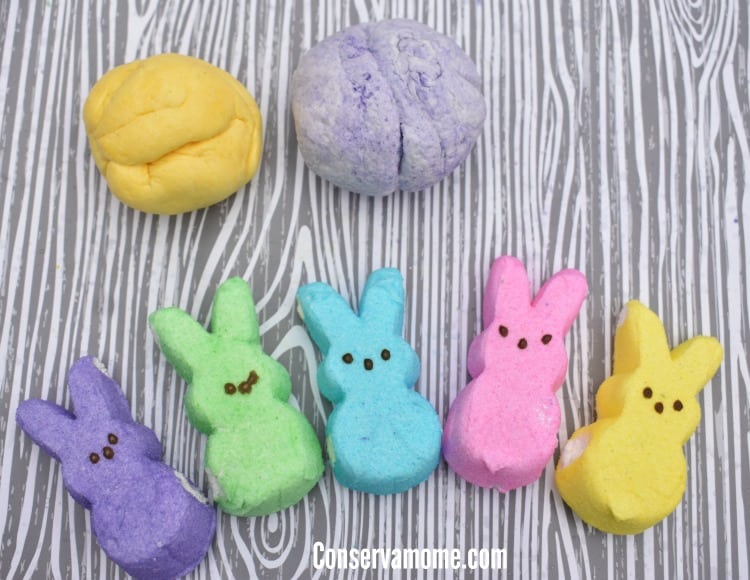 Once they're done just toss away! It takes minutes to make so the fun will keep going on and on!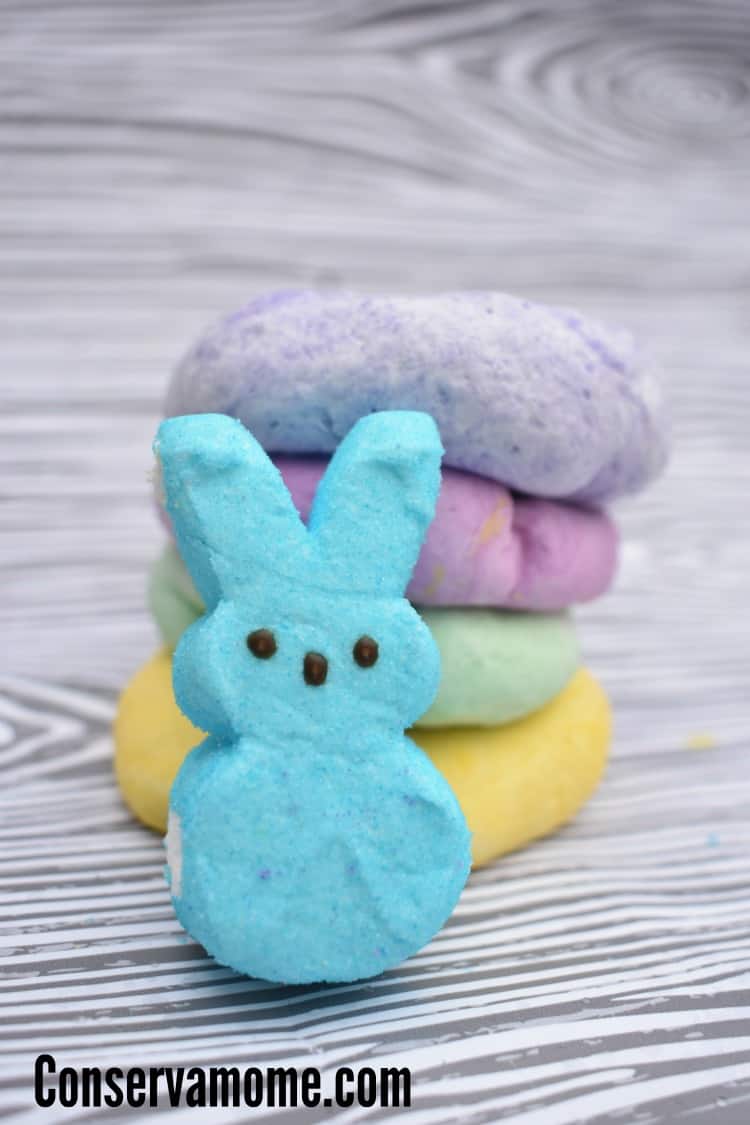 It's the perfect Easter sensory activity.
Looking for other edible play dough recipes? Here's a fun peanut butter edible play dough recipe & an edible gummy worm silly putty!
Don't forget to pin this fun play dough recipe below or share it with friends!