Looking for a fun and easy Burlap wreath tutorial? You've come to the right place. Check out this gorgeous and easy tutorial you can make at home for half the price it would cost to buy one.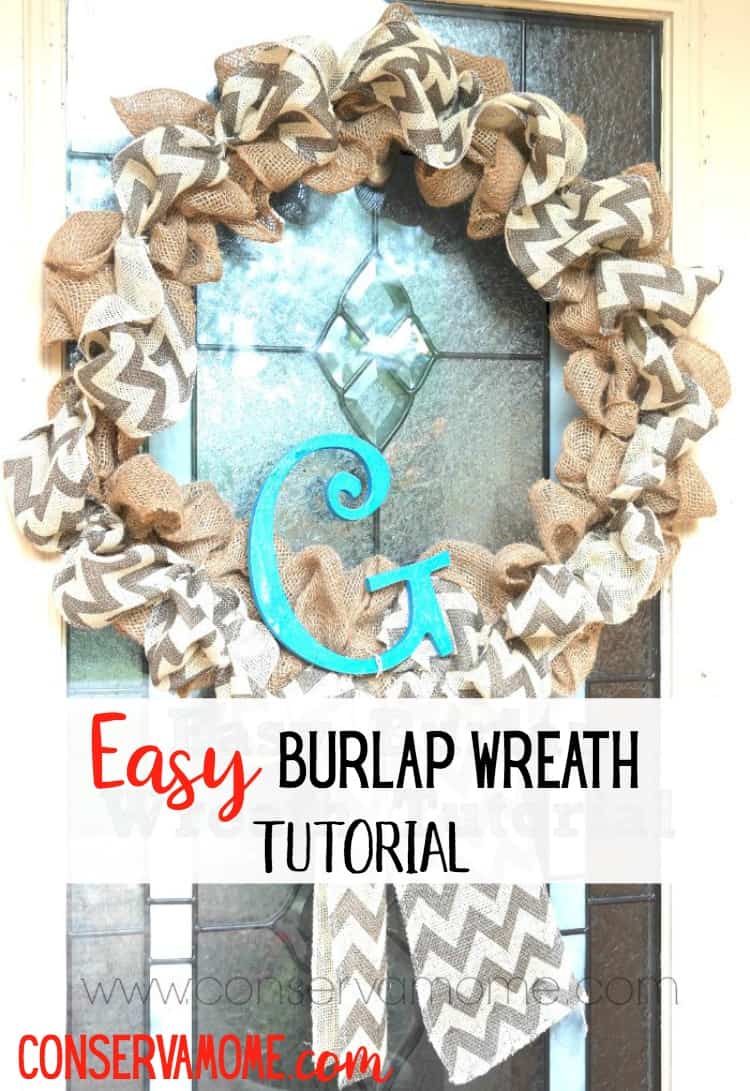 I love decorating my home both inside and out. However, it can get pricey getting the special pieces I love. Burlap wreaths are one of those things that are gorgeous to look at but can run you at least $45+. Well here's my Burlap Wreath Tutorial that will have you making one  for less than $15!
What you will need:
Metal Wreath (desired size) The one I got for my wreath was $3.99 at Hobby lobby. If it's not on sale you can always bring in your 40% coupon. Michael's has them too and they always have 40% coupons as well.
Burlap The one I got was 15 feet long and about 6inches You'll need 2 for the basic wreath and an additional one if you want to do an accent on it like I did with the grey chevron burlap. These run around $6.99 but are on sale every other week at Hobby lobby for 50% off.
I used stem wire but you can use floral wire either one will run you around $1.99-2.99
Additional items: Initial letter or flowers
10-15 minutes of time 🙂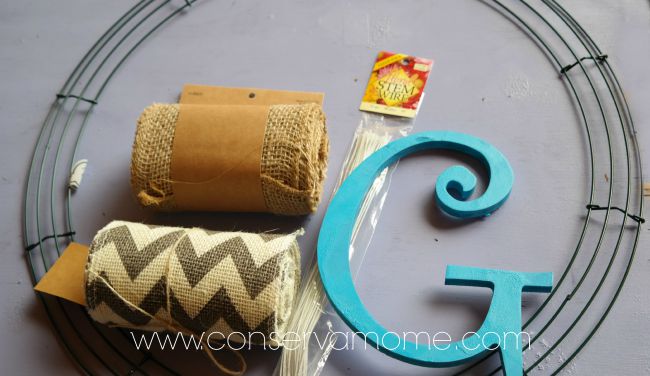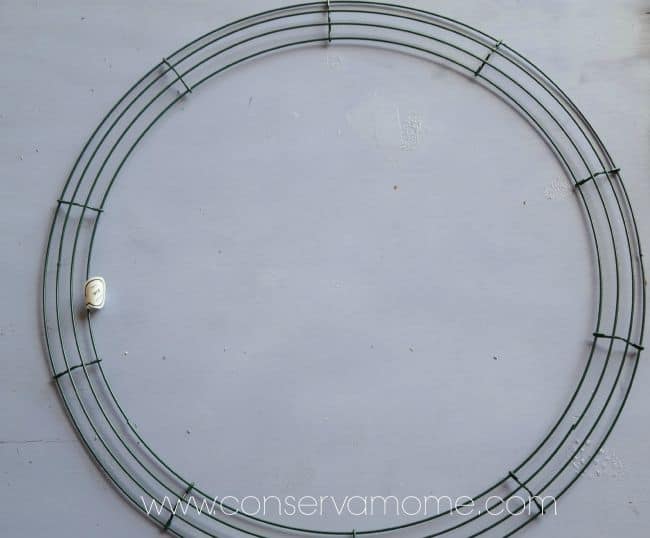 To begin attach piece of burlap to the inside loop of the wreath, make it close to one of the partition wires (vertical wires going around wreath)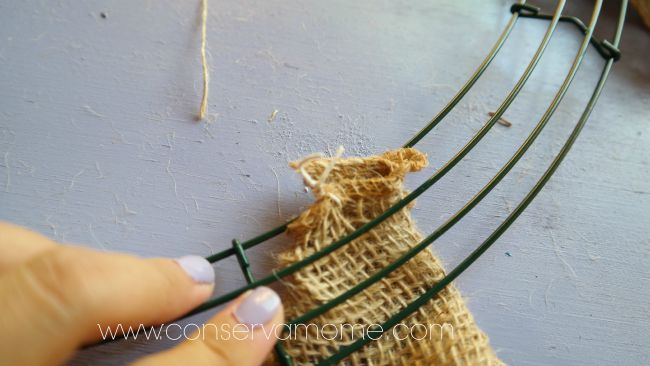 Once you've done that begin pulling burlap through wreath in loops. Just pull up through the wires a little bit at a time.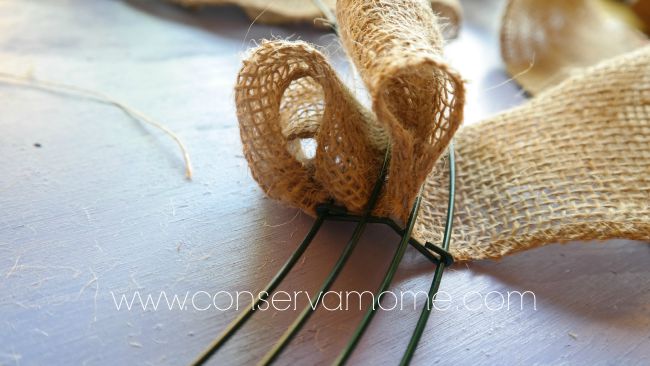 You will have 3 loops. Then twist in the back and start pulling through the slots again next to the set of three loops.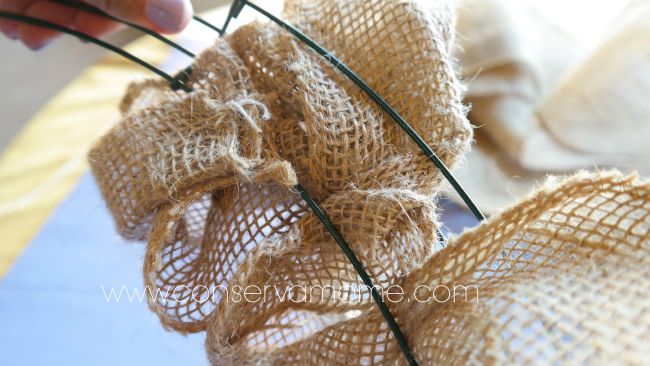 You will continue to pull 3 loops and twist in the back and begin until you get all around. It will take about 2 rolls of 15 just connect and continue.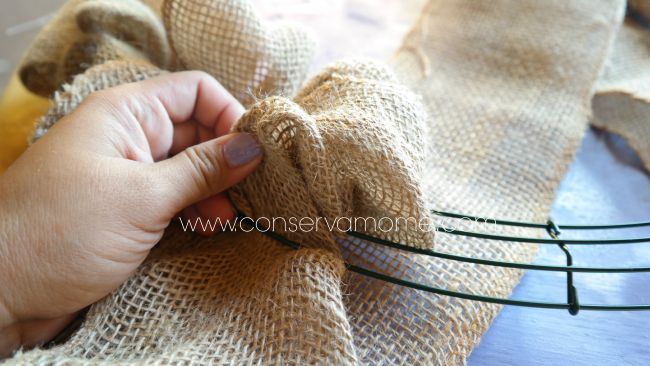 Once you get to the end just pin together with the floral wire.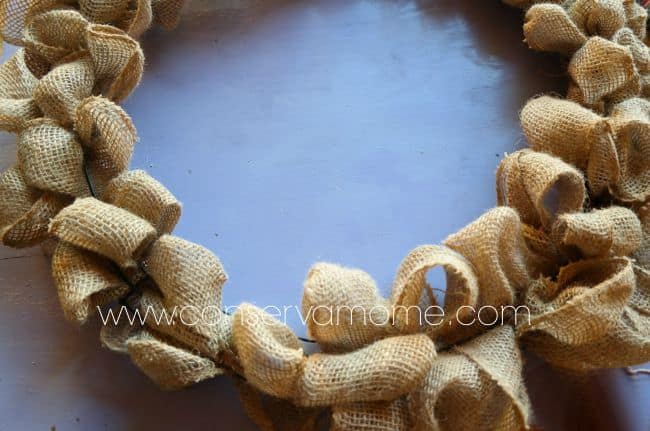 You will have a complete burlap wreath which you can leave as such and decorate. However I added a second color which went through the middle. To do that just attach the end piece to the wire where you want to begin and just form small loops that you will attach at the wire.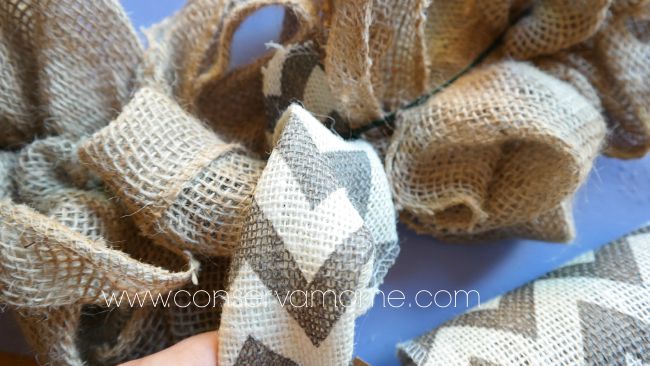 You can attach each loop to make sure it stays in place. It doesn't have to be perfect.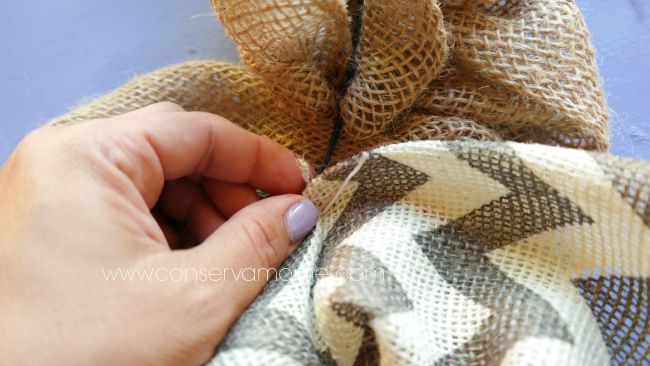 See below how it's just cinched and attached?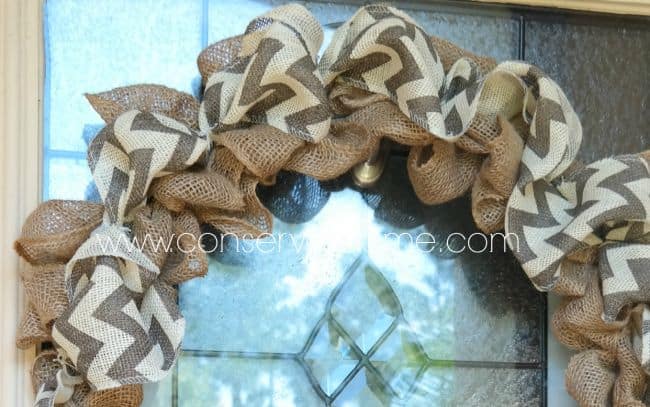 Once you've made the final cinch let the rest of the roll drop and divide in two with what is left. Cut at middle and attach at part #3. I added an initial which covers the other side that's been added (3)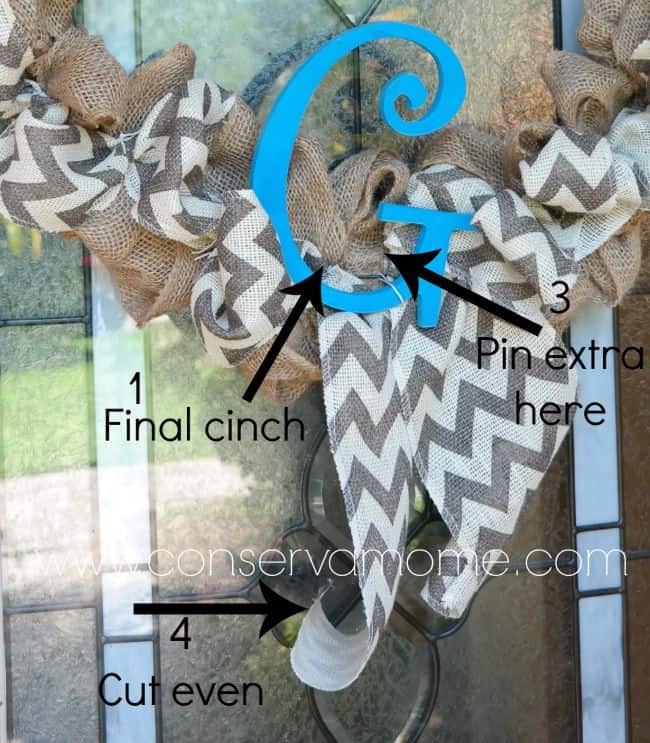 This will literally take 15-20 minutes to complete. It couldn't be easier to make and inexpensive. Best of all you'll have a gorgeous wreath to decorate the outside or inside of your home. Be as creative as you want and add anything you want to make it unique to your home.  So easy and so fun and so beautiful!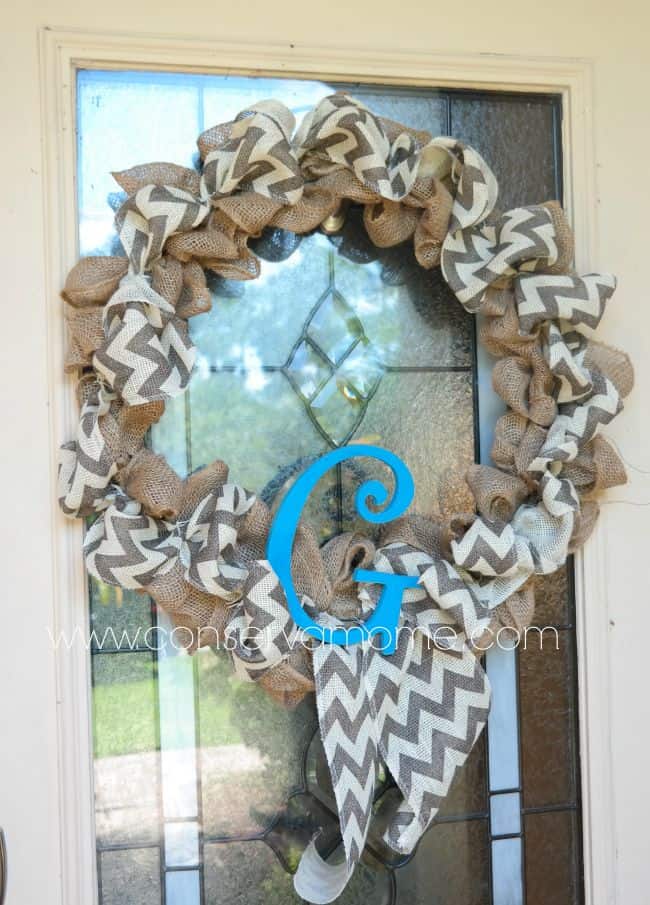 Save