Disclosure: I received this product free of charge to facilitate my review. All opinions are 100% mine.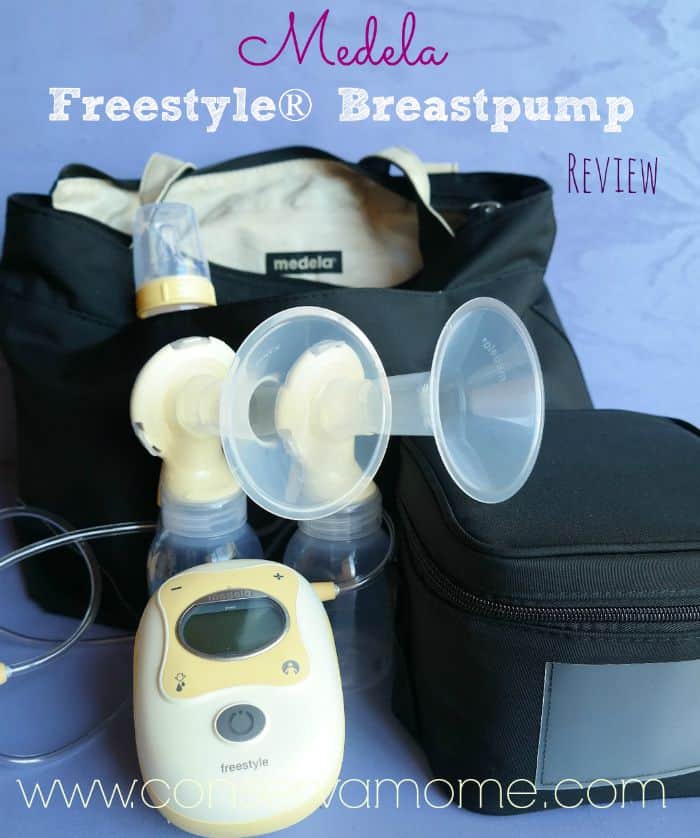 When I had my first little one I had the worst pump in the history of pumps. To top it off I had to use it while working full time as a  teacher,it was a recipe for disaster. So it was no surprise I only breastfeed for 7 months and not the whole year like I had wanted to.  I know there were many other contributing factors but when you're working having a good pump is not only a luxury but a necessity.  That is why when I had my next little one I knew I had to upgrade to a good pump and after lots and lots of research I decided to get a Medela. Thank Goodness for great research because that breast pump has been a life saver and it still works after 7 years. Thankfully though I needed something more compact that would go with me on trips. So when I was given the opportunity to try out the Freestyle I fell in love!
.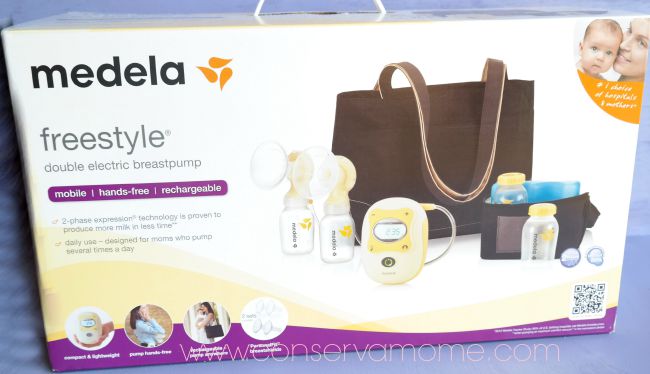 The Medela Freestyle breastpump is a double electric breast pump that is not only incredibly effective but also incredibly stylish.At first glance you would never guess this is a breast pump bag . It's so stylish and cute I would definitely buy it even if it didn't have a breast pump 🙂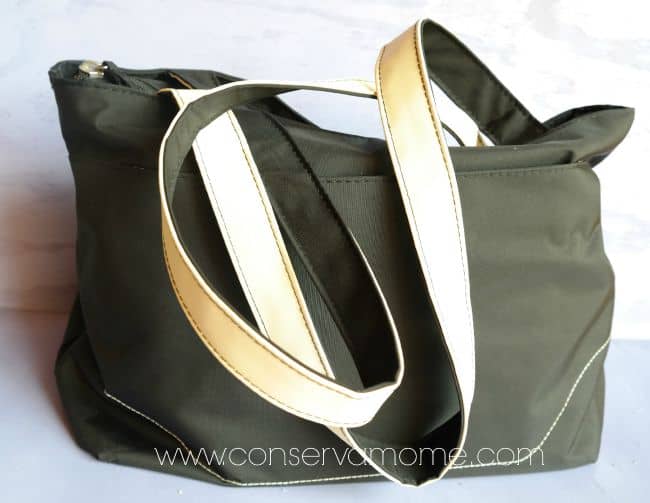 Even inside you'll find lots of great pockets and storage.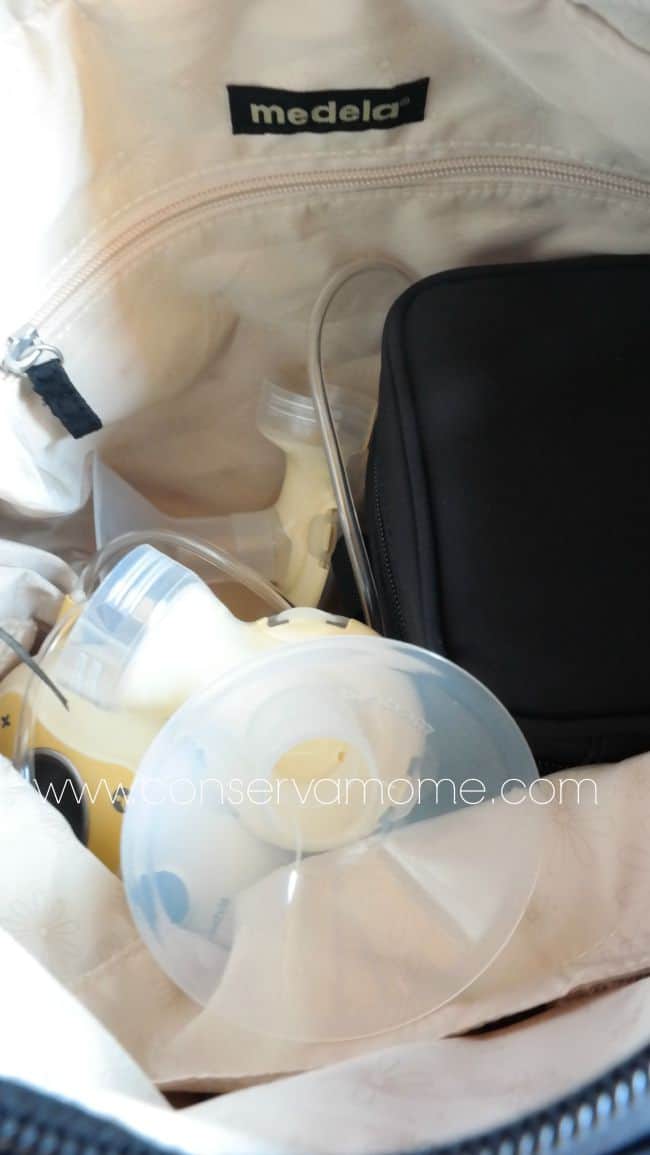 Even when empty you can see how many neat spots it has to get organized.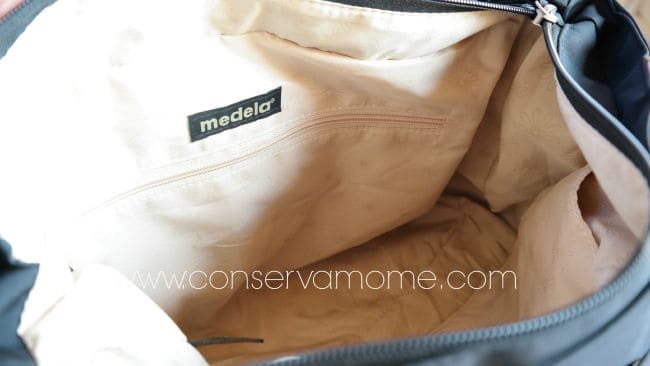 The Medela freestyle breast pump includes  two different size breast shields and all that's included below along with 2 other bottles.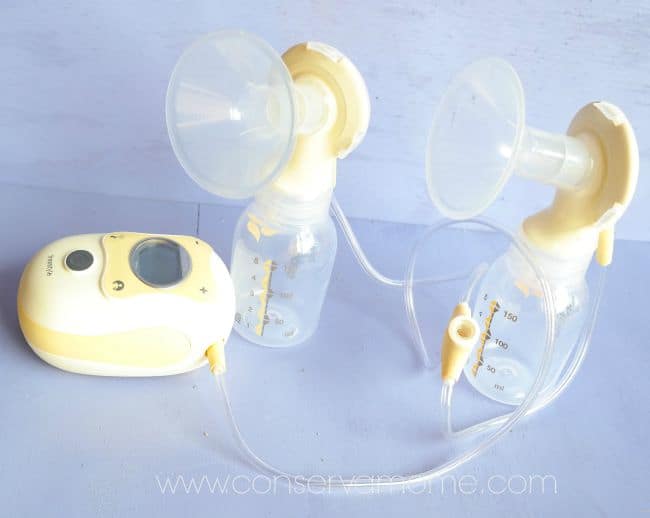 The pump itself is extremely light weight and  compact  and includes a  rechargeable battery for mobile pumping.
The most interesting part about this pump is that it comes with a 2-Phase Expression® technology that is  proven to produce more milk in less time and most important it is deigned for moms who pump several times a day.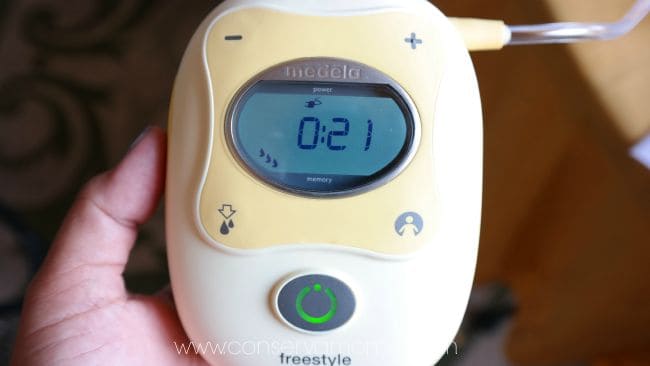 What is 2-Phase Expression technology? Through research, Medela learned that there are two distinct phases of how babies breastfeed.
Stimulation phase – when babies first go to breast, they suck faster to start milk flowing.
Expression phase – after milk flow or "let-down" starts, babies breastfeed with a slower, deeper suck to remove milk.
So you're not just pumping endlessly you're getting the most out of your pumping session.
This great set also includes a nice little cooling bag which you can use to put your milk along with an ice pack keeping it safe during your working or travel time.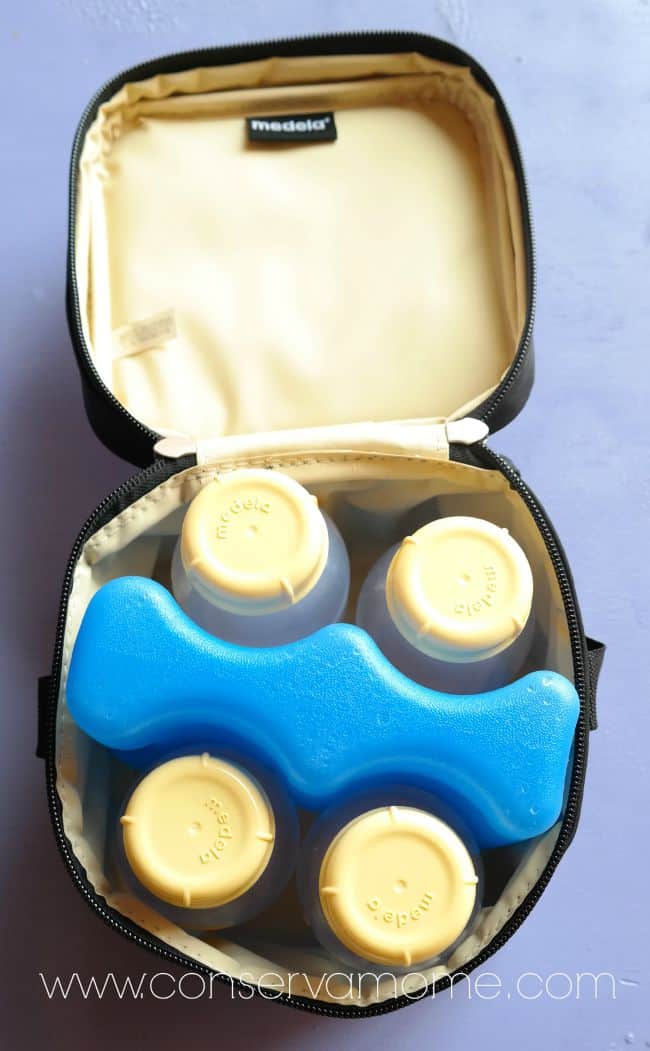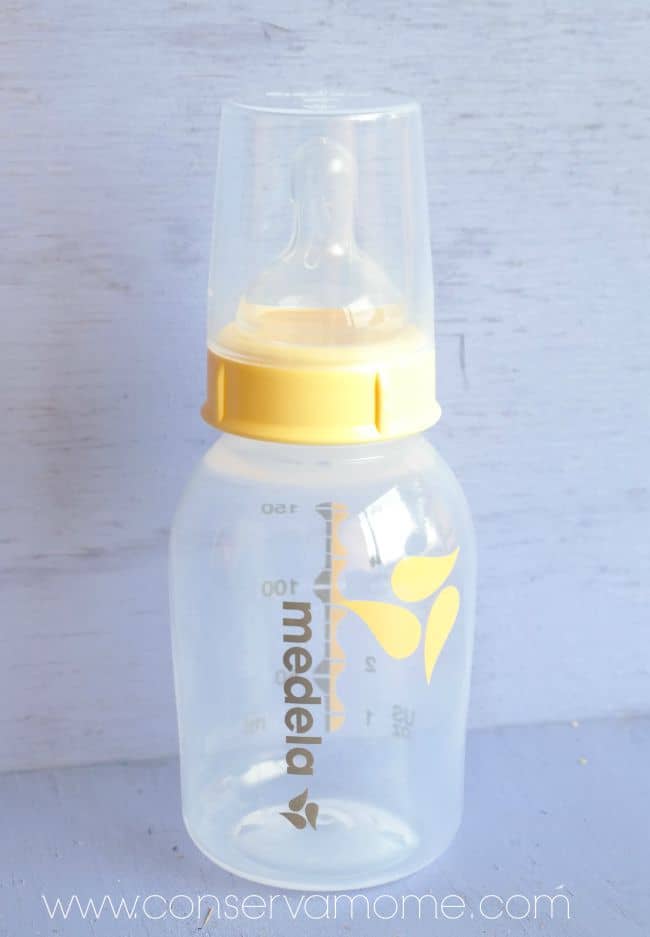 Need hands free comfort? It includes the accessories needed to pump hands free. To maximize the hands free experience  The Easy Expression™ bustier is also recommended (not included).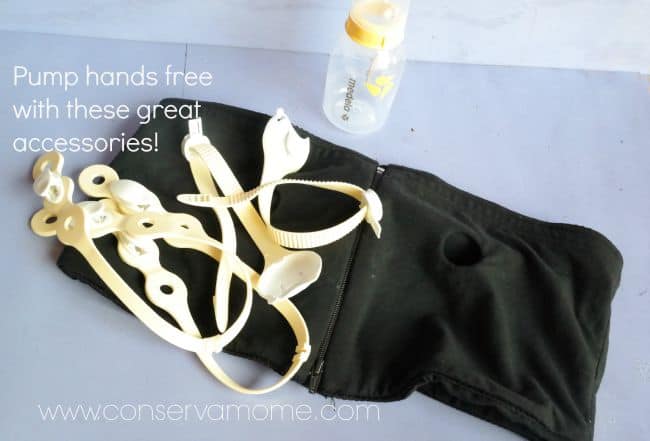 It has a rechargeable battery that helps you while on the go so you can essentially pump anywhere, while doing anything.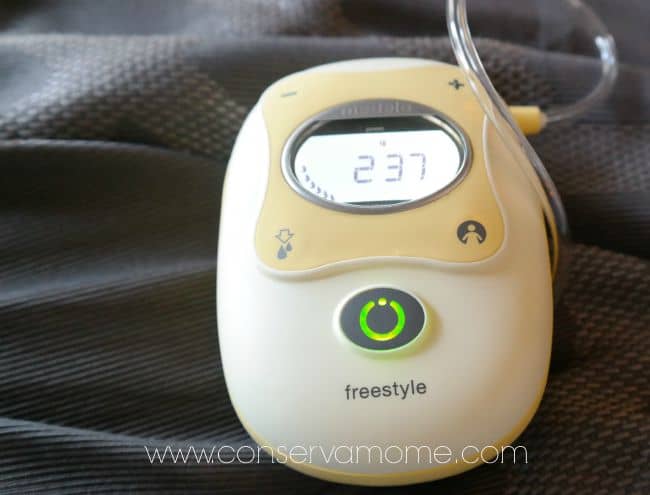 Grabbing some liquid gold for your little one. Some other great features include:
Memory button: Records pump sessions so you can easily return to your favorite pumping pattern
Adjustable speed/vacuum combinations: Provide for a comfortable pump setting
One touch let-down button: Produces more milk in less time when pumping at Maximum Comfort Vacuum™ in the expression phase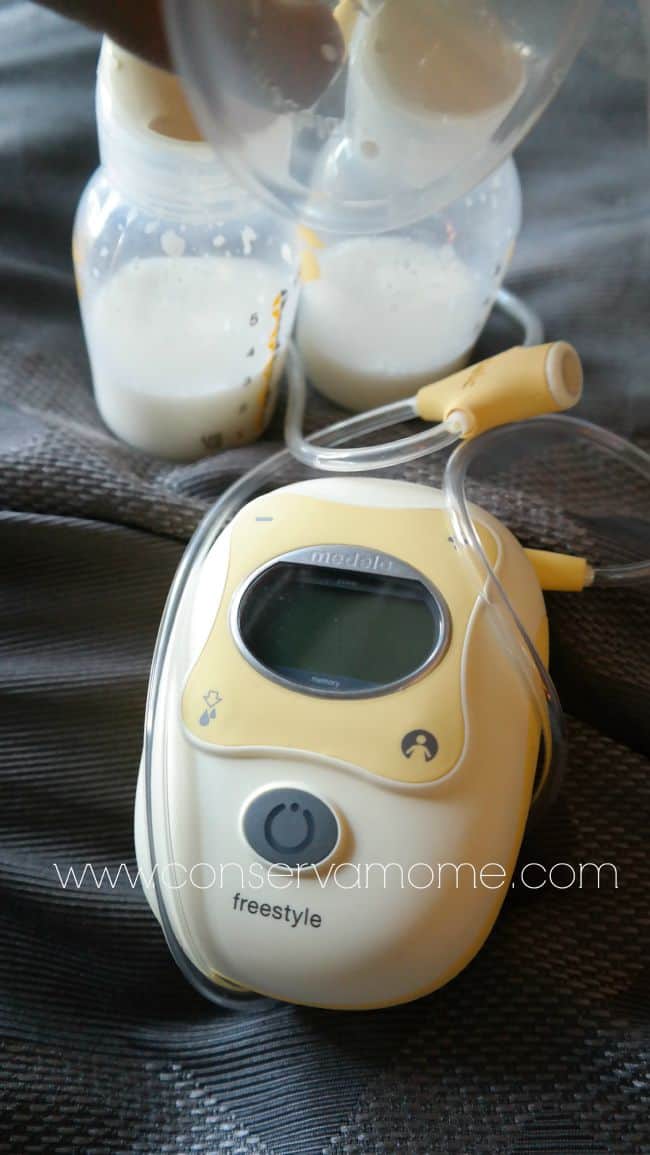 Once you're done simply clean by disassembling it all and it's ready for the next use 🙂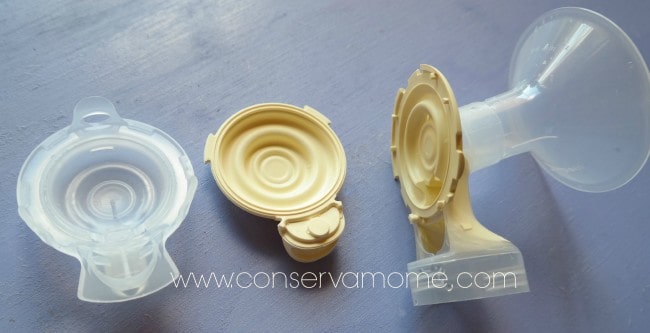 Ready to upgrade your pump? Don't forget to check out the Medela Recycles, a program focused on helping moms who have finished their breastfeeding journey help another mom start hers.Each pump they receive through Medela Recycles supports the donation of new hospital-grade, multi-use breastpumps and supplies to Ronald McDonald House Charities® (RMHC®). All pumps recycled through the Medela Recycles program will go toward a donation of hospital-grade Medela Symphony® Preemie+TM Breastpumps and breastfeeding supplies to the Ronald McDonald House Charities® (RMHC®). The goal is to provide moms with the same high-quality equipment they use at the hospital during their stay at a Ronald McDonald House. This consistency will ease the transition from the hospital to a Ronald McDonald House and give families caring for a baby in the NICU one less thing to worry about.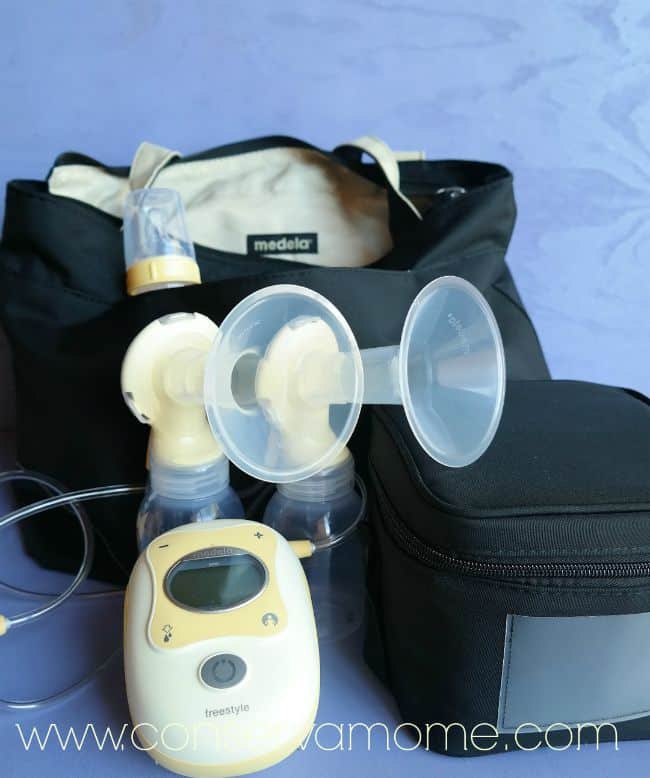 So not only is Medela a leader in Breast Pump equipment but they are ready to give back to the community in such a big way. I am in love my breast pump. It has become an important part of my breastfeeding journey. After breastfeeding 5 children I realize the importance of a good breast pump. You can purchase this pump online at Medela for $399.99 or on Amazon (don't forget prime shipping) I don't look at it as an expense but as an investment, an investment in my time,and an investment in wholesome goodness for my little one that will allow me to pump when I can't be near to him. Head over to the Medela page and find out if your insurance covers a pump as well as more information on the Medela Recycles program. Most important don't forget to get social with them and keep up with their latest news and more on Facebook and Twitter.