Looking for a roaring fun activity to make with your preschoolers? Then check out these Dino Friends Finger puppets. These free printable dinosaur finger puppets are going to bring hours of fun.

*This post contains affiliate links. That means that if you make a purchase after clicking on a link I may earn a small commission at no extra cost to you.
Dino Finger Puppets
My boys love Dinosaurs. They are such fun and amazing creatures! They love all things dinosaurs from learning all about them to telling each other Dinosaur Jokes.
Most importantly they love Dino crafts and this one is a great one! It's so easy to make and will awaken their creativity. This project is perfect for a rainy day or even to use on a car trip! Kids love to be creative sometimes all they need is a few tools and tug in a direction to help them get there. Creativity is so important for their growth and fun activites like this help them by making their mind work in a creative way! There are so many benefits to playing with finger puppets.
You can even throw in some fun books like the ones below to make learning even more fun!

Make it a fun day of Dinosaur fun by including these delicious Dinosaur Dessert Bars or if it's part of a party add some easy Dinosaur Cakes!

Free Printable Dinosaur Finger Puppets!
This project is super easy! All you need is printer paper, scissors, tape, and this Printable PDF!
Then prepare for hours of fun!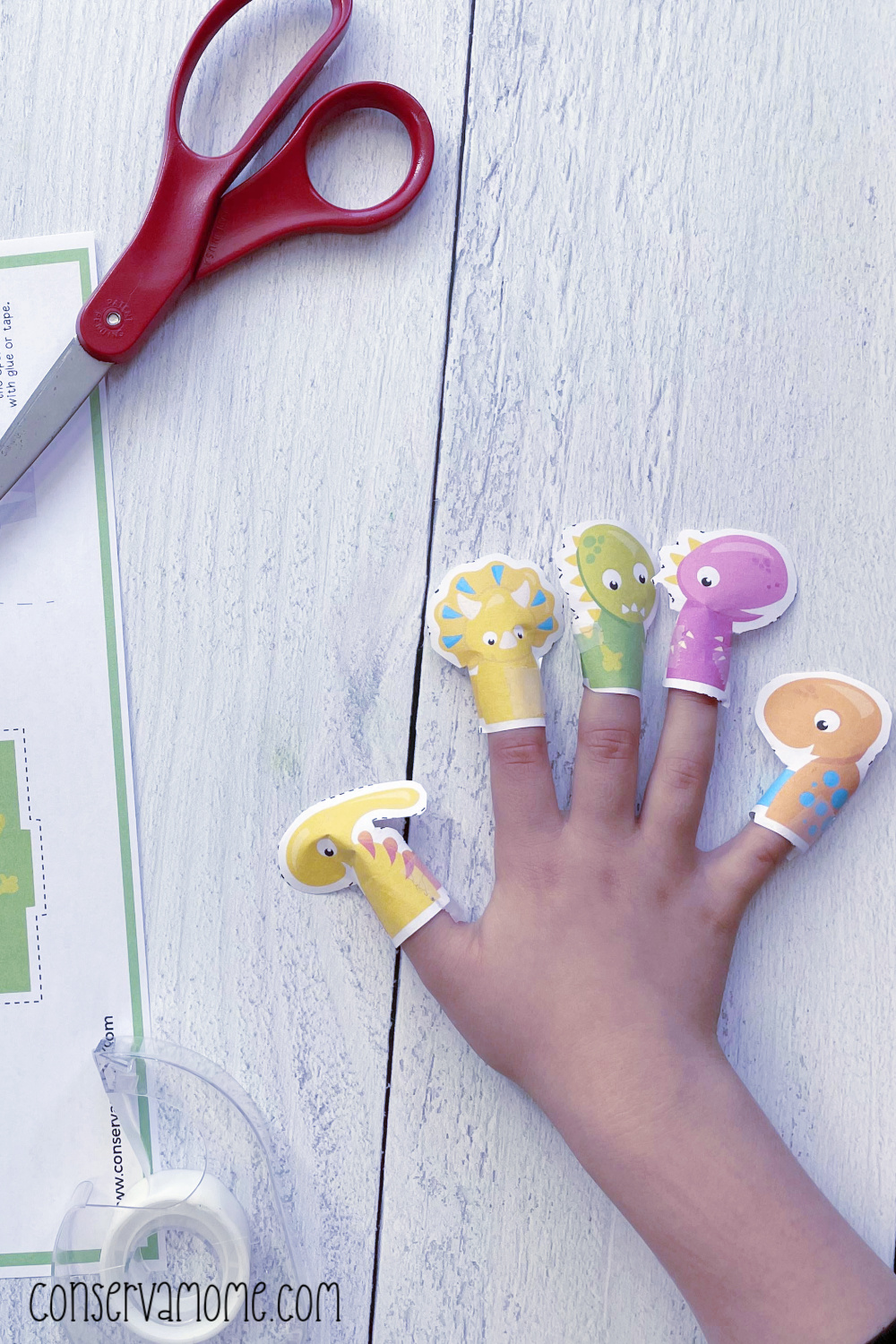 Have your kiddo cut the dino puppets out themselves in order to help them learn how to use scissors.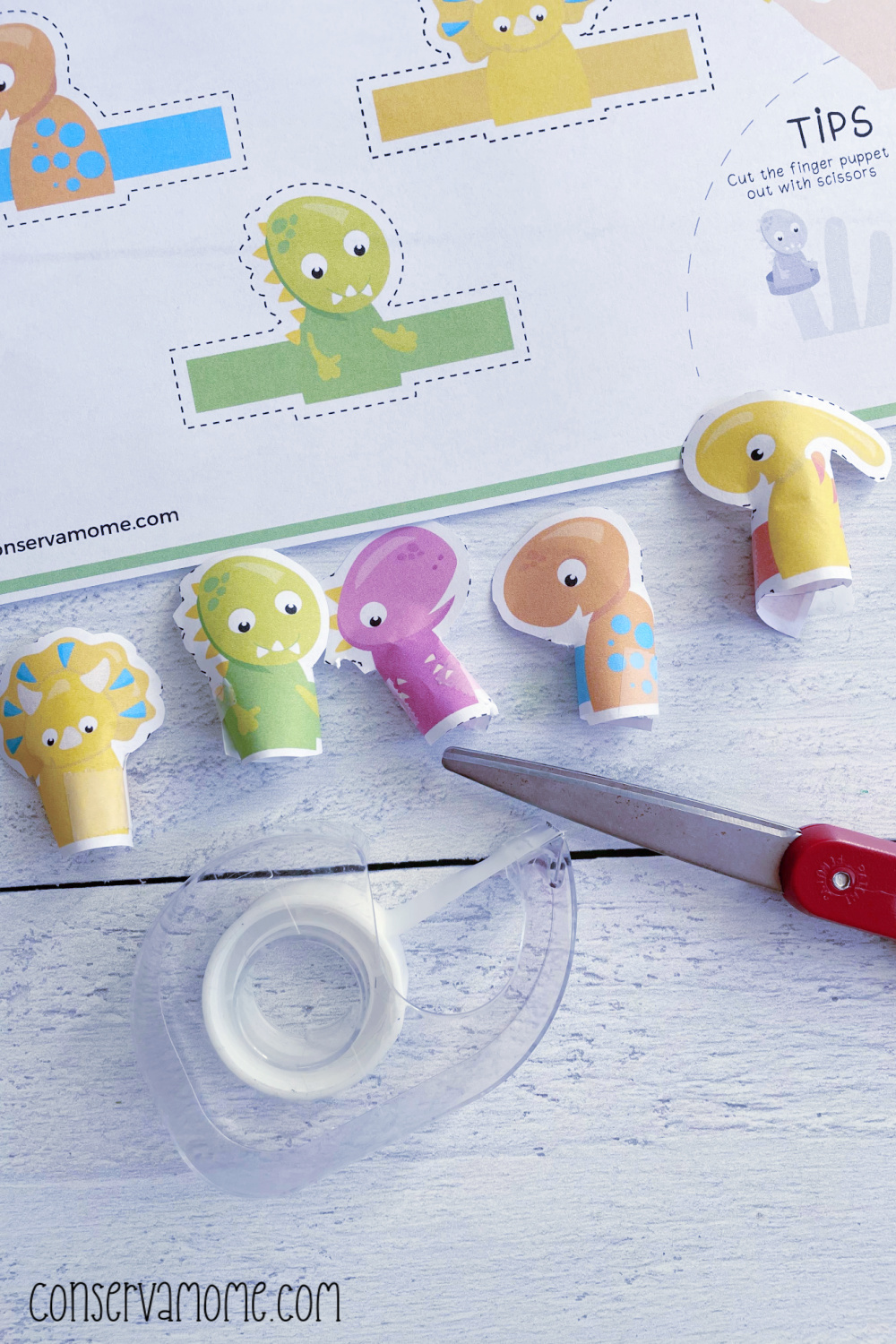 This project is so easy to make and fun for your kids. This will bring your little one hours of fun!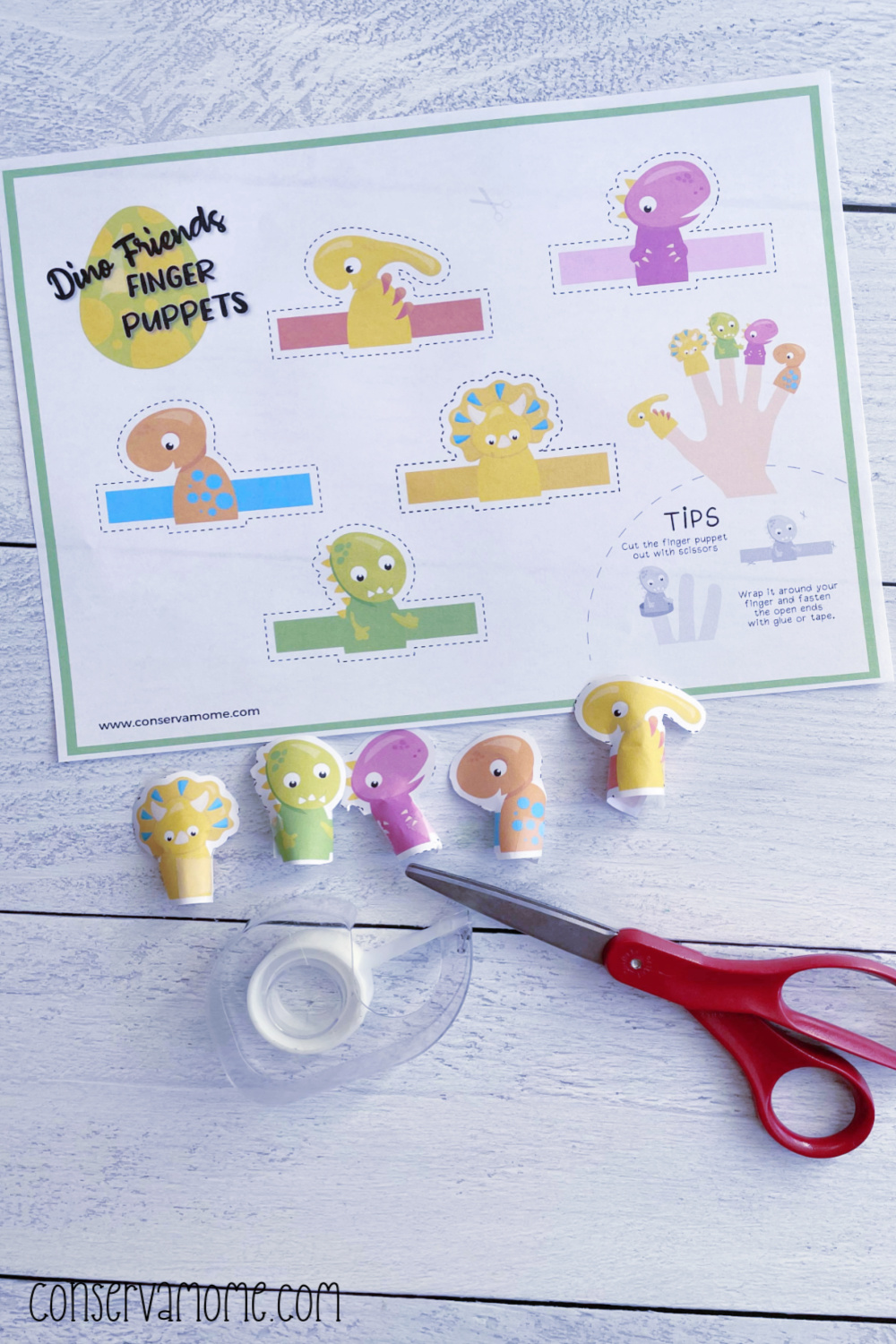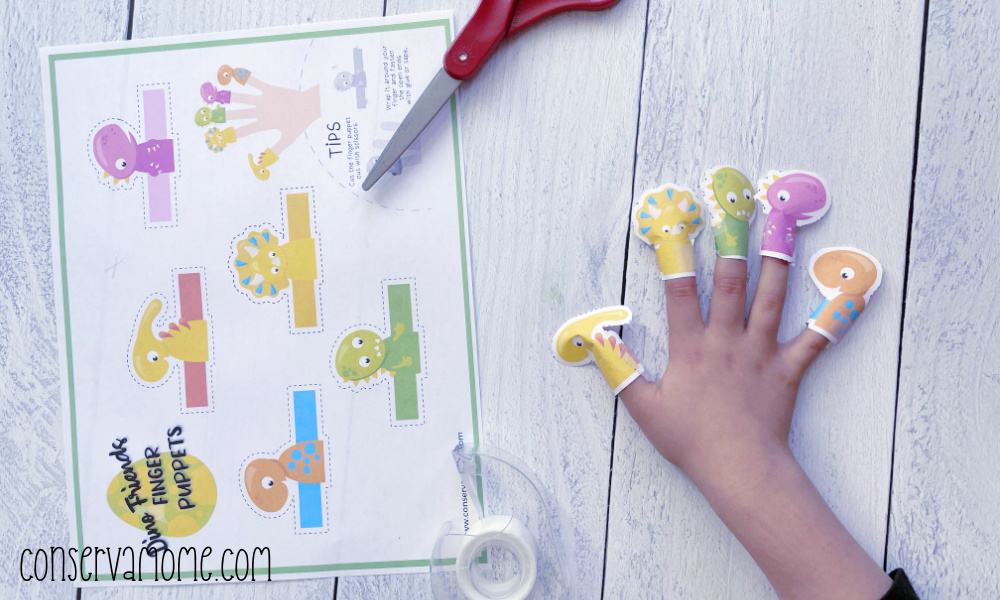 Are you looking for another fun Dinosaur Craft? Check out My printable Dinosaur Toilet paper roll craft. Looking for some Dino fun? Check out the hatching Dinosaur eggs!!