These 20 Delicious Desserts on a Stick will be so much fun to look at, you won't know which one to make. There so easy to make you may just choose a few for your next gathering, party or just because.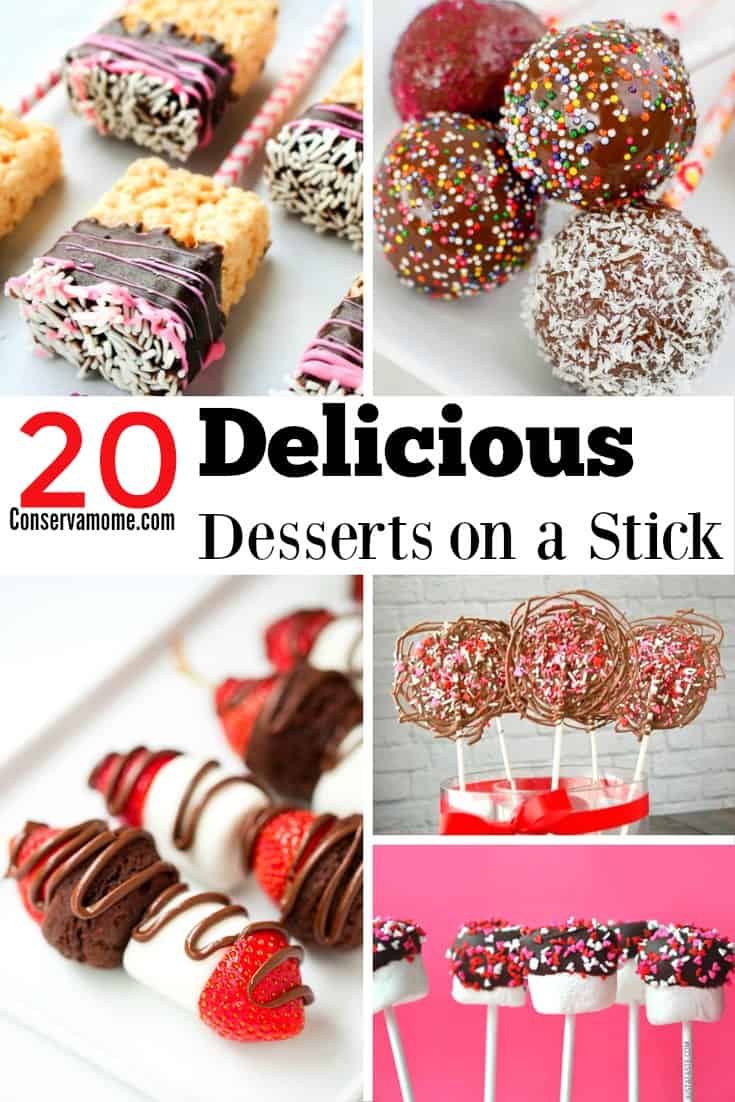 I love desserts. However, I'm always at a loss as the best desserts to make for parties or gatherings. Then you have to think about how to serve the desserts. You don't want to make anything too complicated that needs a lot of silverware or that might be difficult to eat (or make)  That's why I love desserts on a stick. They're so easy to make and even easier to assemble at a party. All you have to do is find a nice stand or mason jar to put them in.
So in honor of my love of desserts on a stick I've come up with this fun list of 20 Delicious Desserts on a Stick that are perfect for any gathering or event. Easy to make and most important fun to eat.
So check out these fun and delicious recipes that will be the hit at any gathering.