This simple holiday recipe is great and easy to make. All you need to whip up these delicious Christmas Chocolate Pretzel Sandwiches are a few ingredients and a very short amount of time. Once you realize that you can eat these bite-sized treats easily, you'll be whipping up more in no time at all!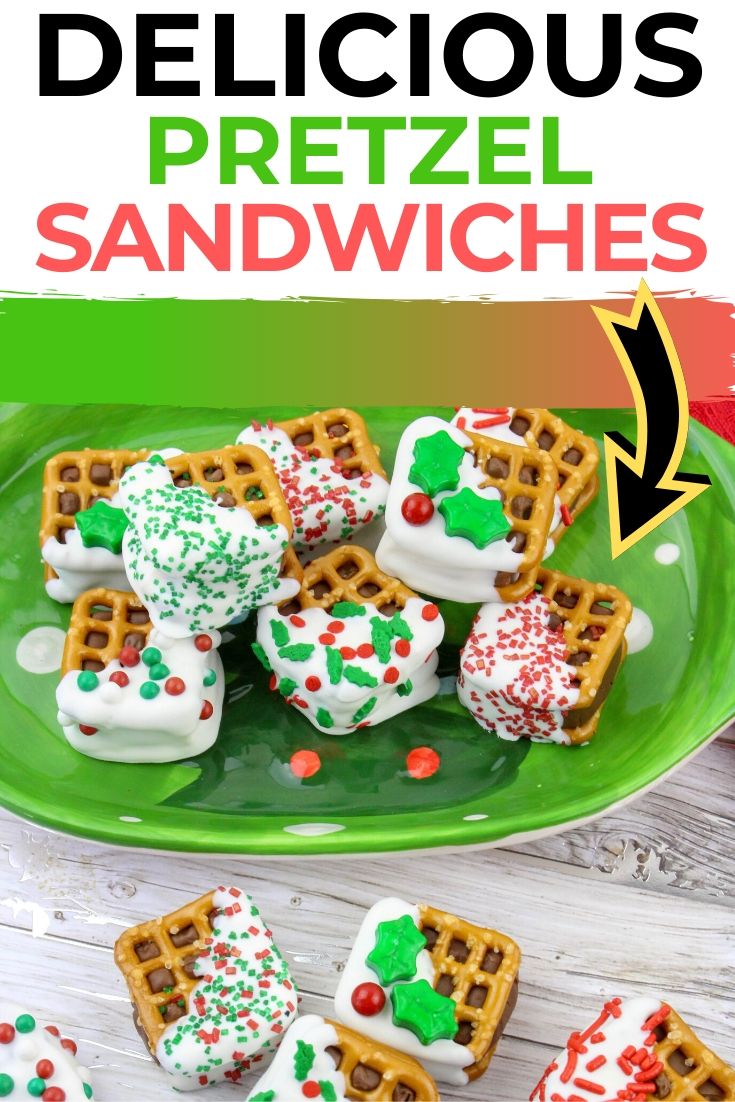 Delicious Christmas Chocolate Pretzel Sandwiches
One of the best parts of Christmas is all the delicious cookies one gets to make. However, you can spend hours making cookies depending on the complexity of the recipe. Thankfully this recipe is not one of those that will take a long time.
The great part about this holiday recipe is that you don't even have to worry about spending all day baking! You just have a few simple steps and before you know it, you're going to be chowing down on these amazing sandwiches and loving life.
They're really fun to make up for the weekend or as a treat to have for the kids when they're getting home from school. And if you're looking for a treat that you can all make together, this is a great option to have on your radar.
These Delicious Christmas Chocolate Pretzel Sandwiches are fantastic to make and even better to eat. They even come with a fun surprise inside. Read on to see how easy and delicious the crunchy and salty combination of pretzels with a delicious surprise middle can be!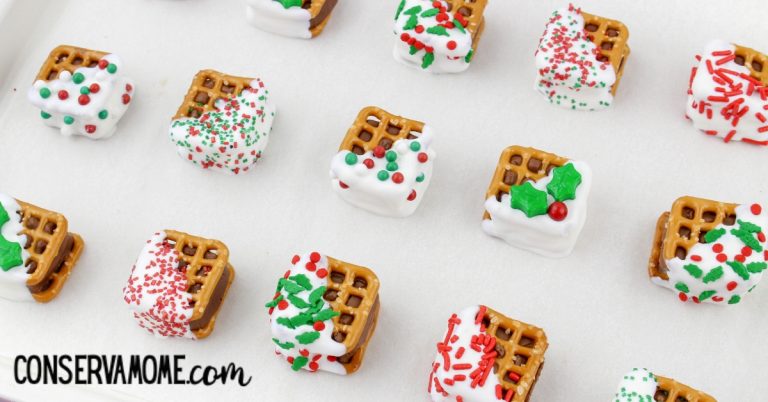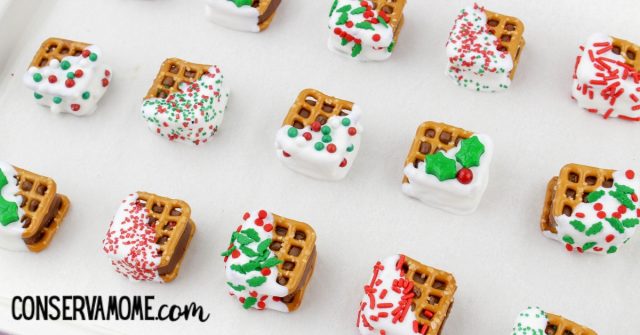 What you'll need to make the Delicious Christmas Chocolate Pretzel Sandwiches
40-50 Pretzel Squares
1 Cup White Chocolate Wafers
Mini Candy Bars (Milky Way, Snickers, & 3 Musketeers)
20-25 Assorted Christmas Sprinkles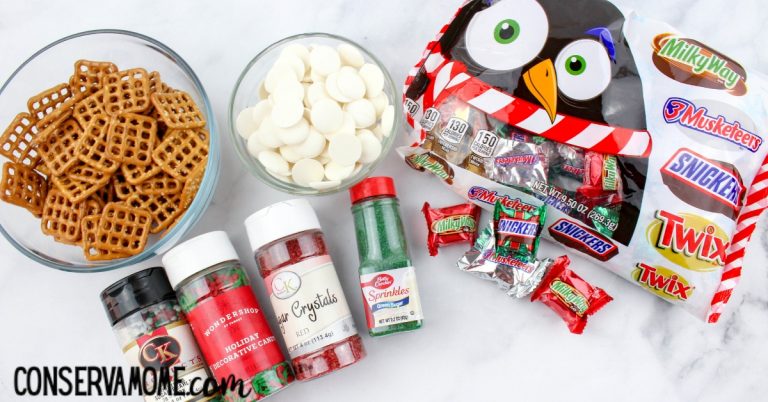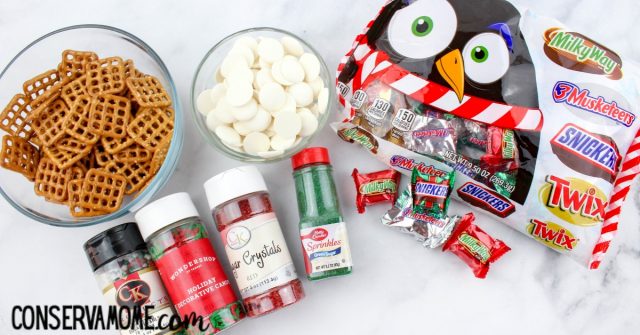 How to make these Christmas Chocolate Pretzel Sandwiches
Preheat oven to 300 degrees.
Place pretzels on a parchment-lined cookie sheet and add one chocolate bar on top of each pretzel.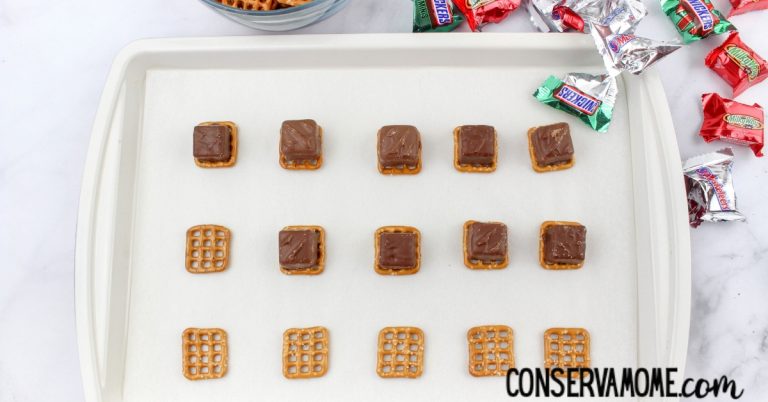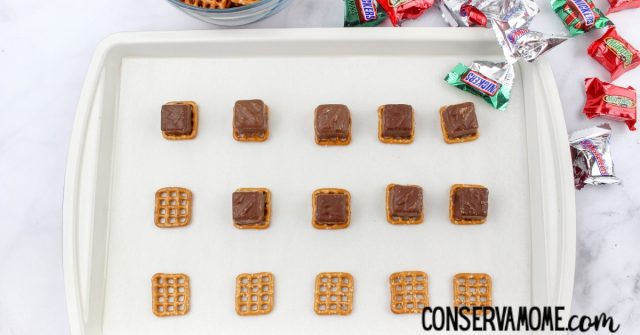 Place in the oven for 4 minutes. Take out and immediately add a pretzel square to each one. Push down slightly.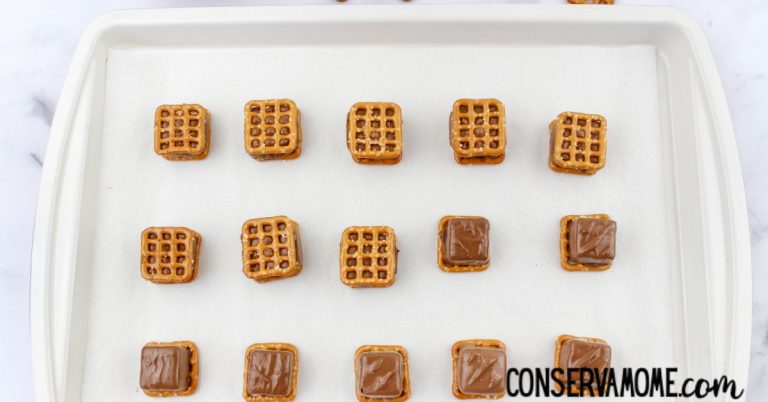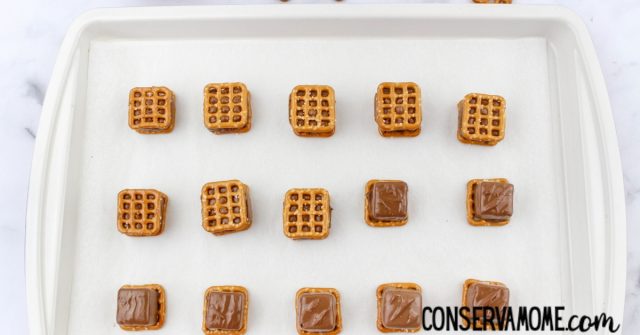 Let chocolate harden before the next step.
Melt chocolate according to package directions. Dip each pretzel sandwich into the chocolate about halfway. Sprinkle with Christmas sprinkles.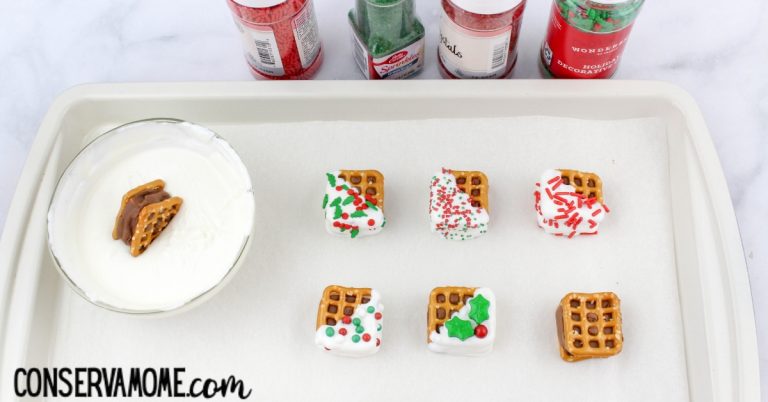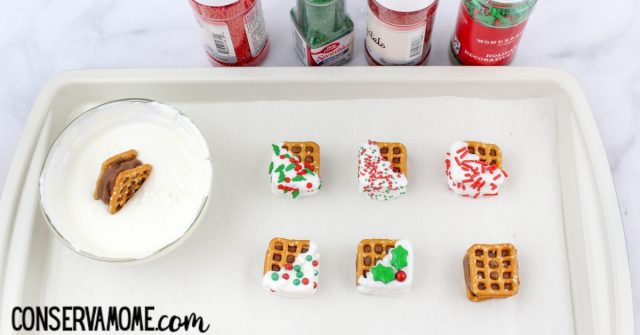 Set back on the parchment paper and let dry!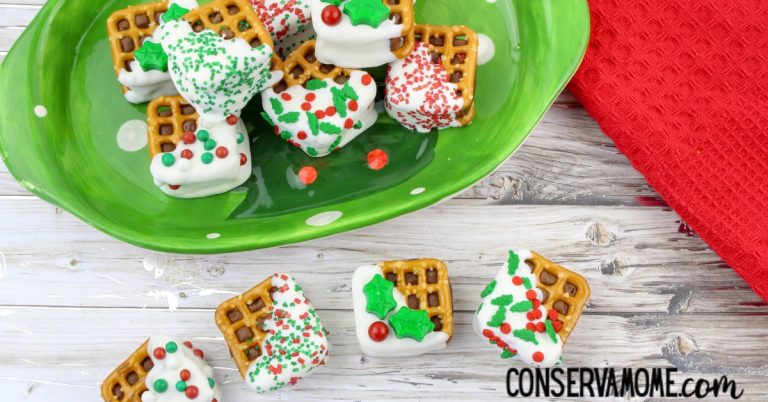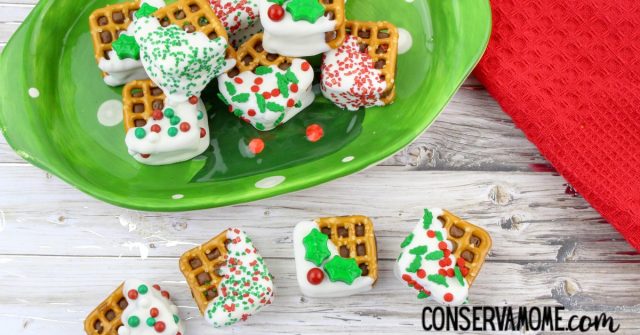 If you love this simple Christmas dessert, don't forget to check out these 14+ Oreo Recipes for Christmas as well!