This delectable and easy to make Chocolate Peanut Butter Brownie Cake Recipe will be a huge hit whenever or wherever you take it. Made with brownie and peanut butter deliciousness this will be the perfect party dessert.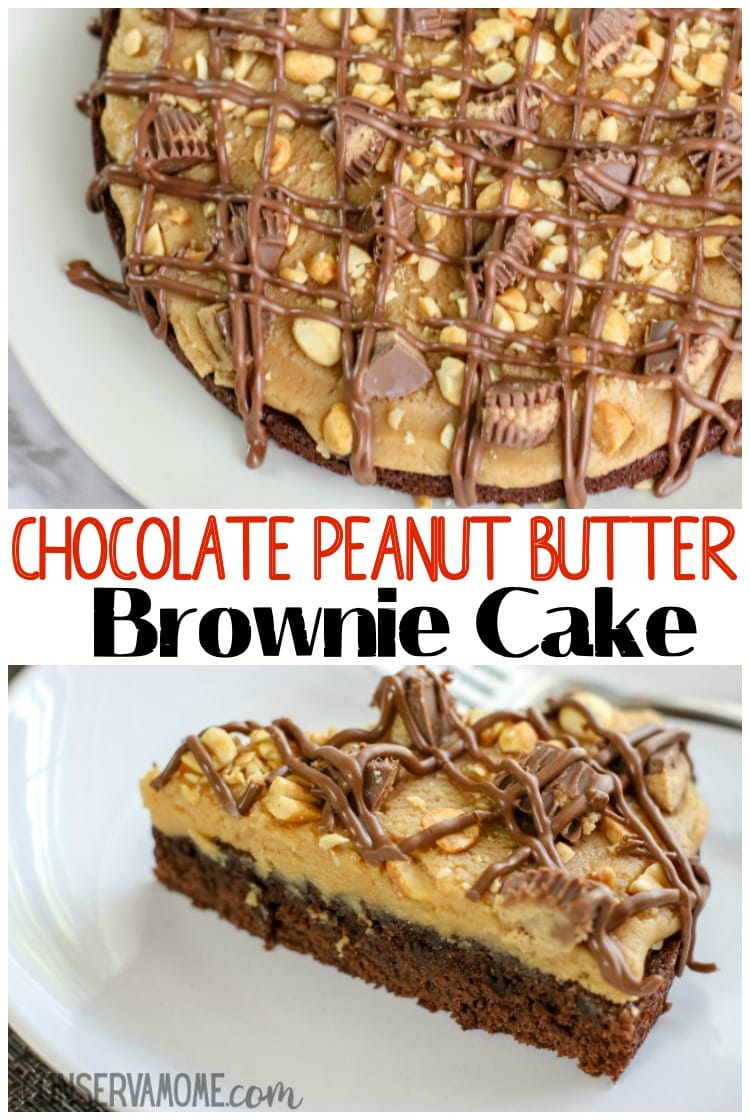 Chocolate Peanut Butter Brownie Cake Recipe
I absolutely love peanut butter. I truly can't get enough of it. Add some sweet chocolate to it and winner winner, chicken dinner. With summer starting up and parties and BBQ's galore this delicious and easy brownie cake recipe is the perfect dessert idea.
This delicious chocolate brownie smothered with a peanut butter glaze and sprinkled with peanut goodness is then drizzled with chocolate heaven. Need I say more?
I'm telling you, you won't be able to just have one bite.
So head below and see how easy it is to make this delicious peanut butter brownie cake recipe!
What you'll need to make the Peanut Butter Brownie Cake Recipe
An (18.3 ounce) package brownie mix with ingredients for making cake-like brownies
8 ounces of cream cheese, room temperature
One cup powdered sugar
1 cup peanut butter
One teaspoon coconut oil or vegetable shortening
½ cup peanuts, coarsely chopped
1 cup milk chocolate chips
About 20 miniature Reese's Peanut Butter Cups, cut into quarters
This recipe is enough to make TWO 9 inch brownie pizzas.
Directions
Preheat oven to 350 degrees.
Prepare brownie mix according to package directions for cake-like brownies.
Spritz two 9 inch round cake pans with non-stick cooking spray. Line with parchment paper and spritz again. Divide the brownie mix between the two pans.
Bake the brownies for 15 to 20 minutes or until the middle is set. Remove from oven and allow to cool completely. Remove from baking pans before decorating.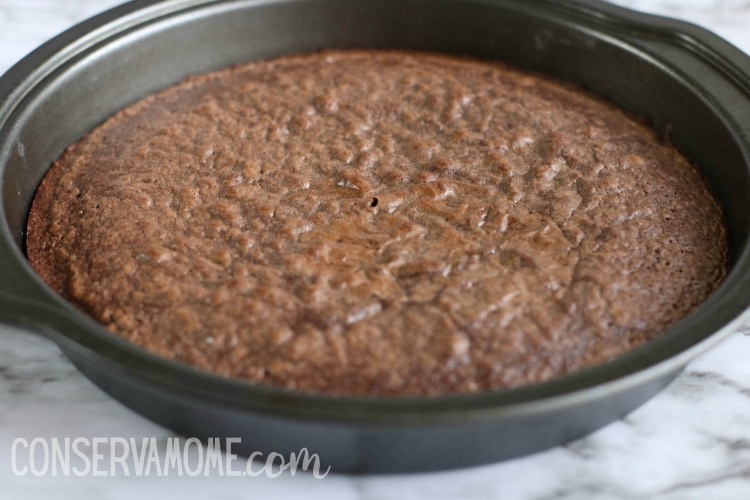 In a medium bowl, beat together the peanut butter, cream cheese, and powdered sugar.
Mix until smooth. (If the consistency is not easily spreadable due to a different consistency in the peanut butter, mix in 1 to 2 tablespoons of milk.)
Evenly spread cream cheese mixture over the cookie. You can then decorate as desired with peanuts and peanut butter cups.
Melt milk chocolate chips with coconut oil in the microwave for 30 seconds. Stir well.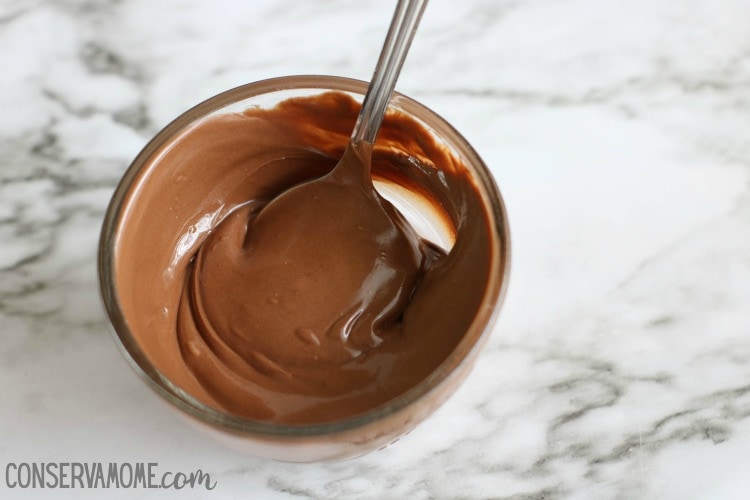 You can either drizzle over peanuts and candy with a spoon or use a piping bag.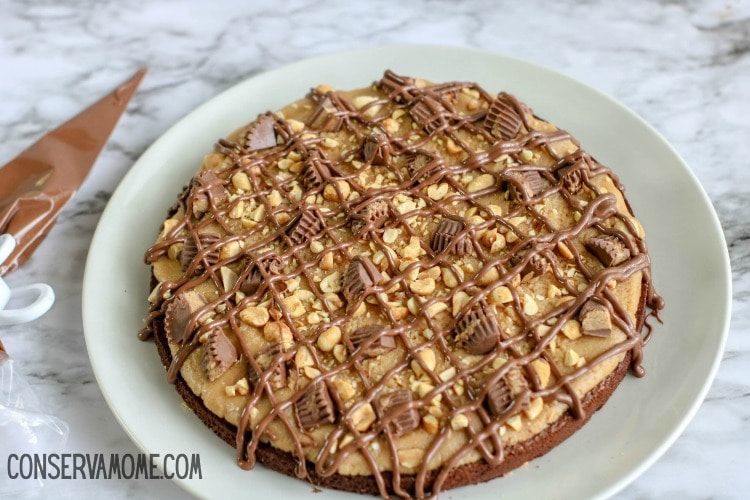 Refrigerate until ready to serve. But best if served immediately.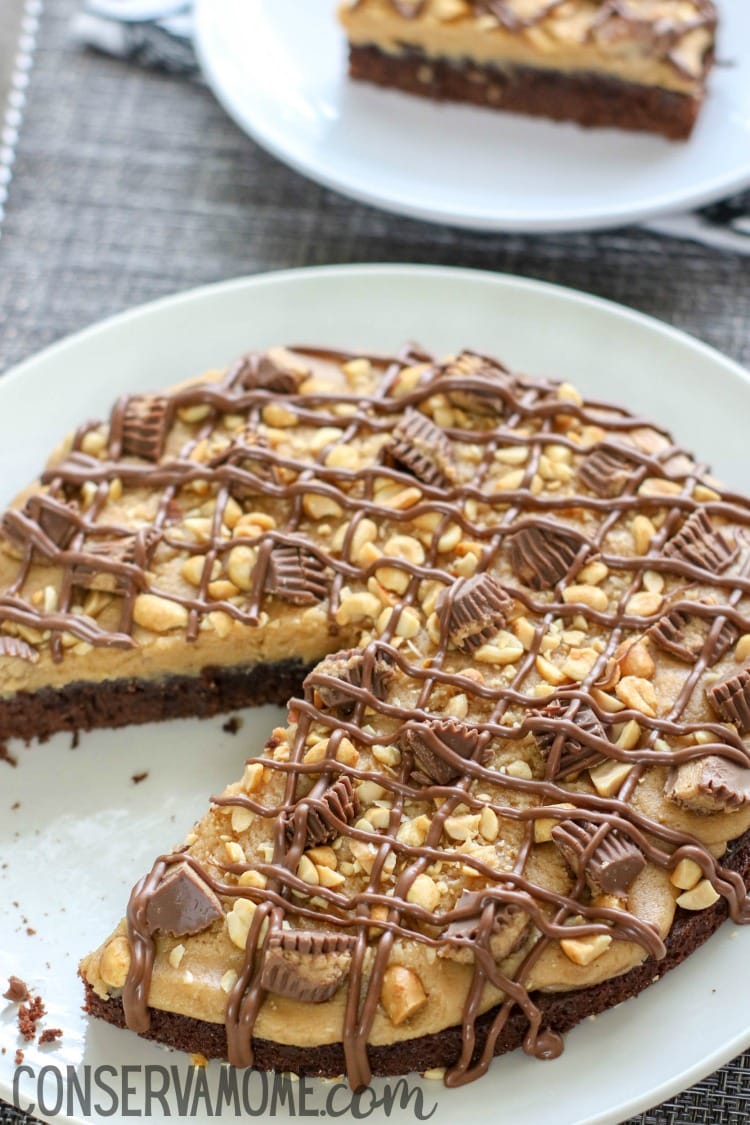 Isn't this just heaven on a plate?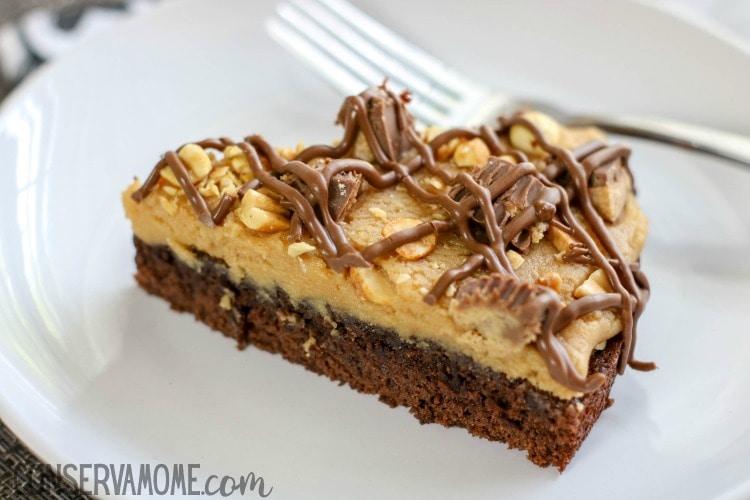 Looking for another delicious chocolaty treat? Check out this Chocolate & Caramel Heath poke cake.