Nothing brings summer fun like patriotic holidays. Here's a fun Red, White and Blue FireCracker Popcorn recipe that will be the perfect Patriotic Dessert Recipe. This fun treat includes a fun bang to it making it one of the top patriotic dessert recipes out there.

Red, White and Blue Fire Cracker Popcorn -A Patriotic Dessert Recipe
There's always something so special in my heart when it comes to patriotic holidays. I don't know whether it's the fact that summer vacation is here. The fun of a summer party, or the love I have to this country for all it did for our family as immigrants. Patriotic holidays make my heart happy.
That's why I absolutely love putting together gatherings for the 4th of July, Memorial day and even Labor day.
Easy Patriotic Recipe Ideas
During those times I'll include some fun patriotic crafts or easy red, white and blue desserts.
One of my favorites is my
That's why this Red, white and blue fire cracker popcorn is a huge win in my book.
Not only is it perfect for any gathering like a Memorial day gathering or 4th of July BBQ. So head below and check out this fun recipe.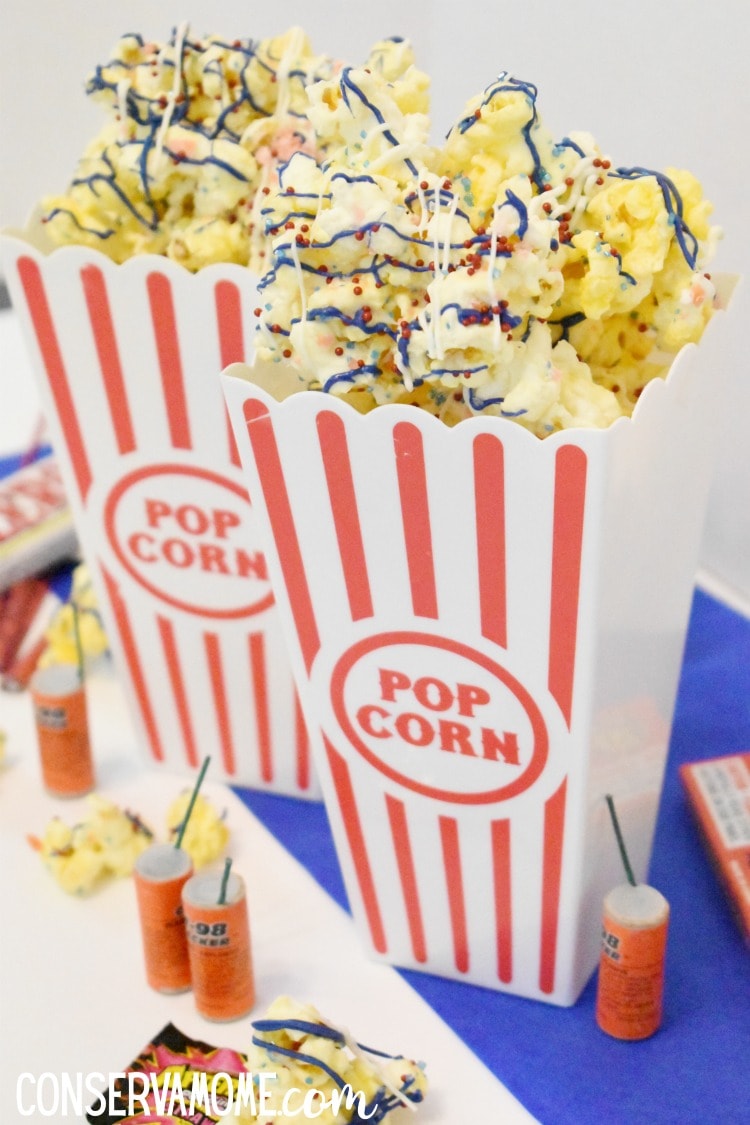 What you'll need for Firecracker Popcorn
16 Cups popped popcorn
12oz. Bag White Chocolate Chips
Strawberry Flavored Popping Candy- PopRocks or AfterShocks – approx. 1oz. total candies (3 full
packages of pop rocks or 20 of the small AfterShocks packages)
½ Cup Blue Candy Melts
Patriotic sprinkles
Prepare your work surface by spreading out a large area of wax paper, you'll be spreading your popcorn
out on it.
Reserve ½ cup of white chocolate chips and place the rest in the bowl of a double boiler.
Melt over medium/low heat until smooth.
Place your popcorn in a large bowl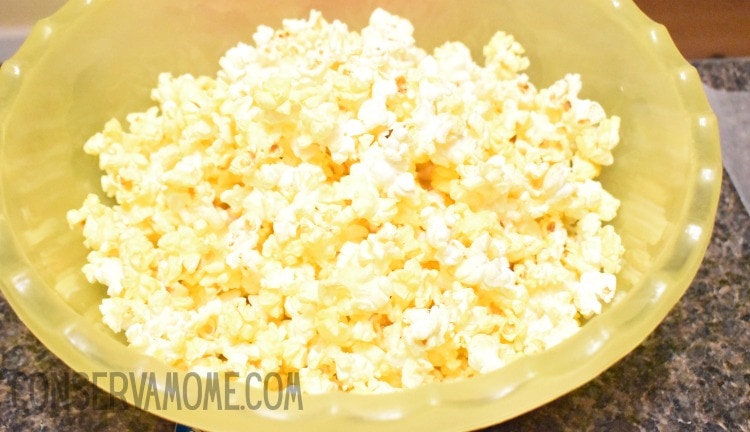 and pour your melted white chocolate over the popcorn. Stir until all
the popcorn is evenly coated.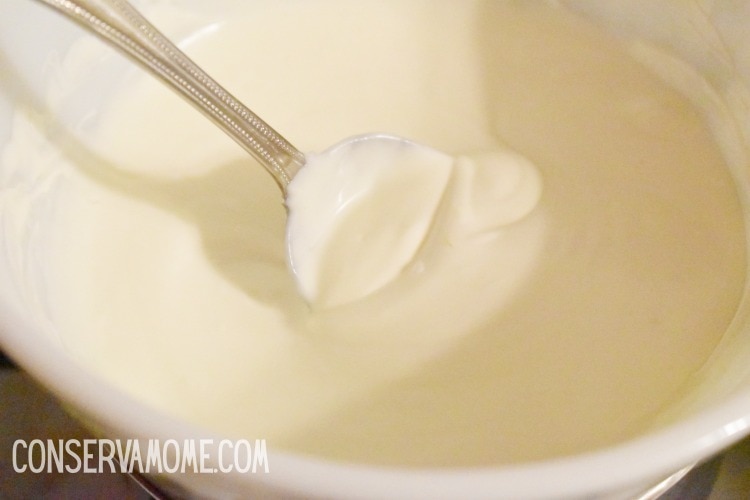 Spread the popcorn out evenly on your wax paper.
Now for the bang
While the white chocolate is still sticky sprinkle on about ½ of your popping candy and some of your red and white sprinkles.
Now melt the reserved white chocolate chips until nice and smooth.
Using a pastry bag, a plastic baggie with the corner cut off, or a chocolate drizzling tool, or spoon, drizzle the melted white chocolate evenly across your popcorn. Sprinkle on a little bit more of your
sprinkles and popping candy.
Next, melt your blue candy melts in your double boiler and drizzle it across the popcorn. Sprinkle on your
remaining popping candy and a little bit more sprinkles.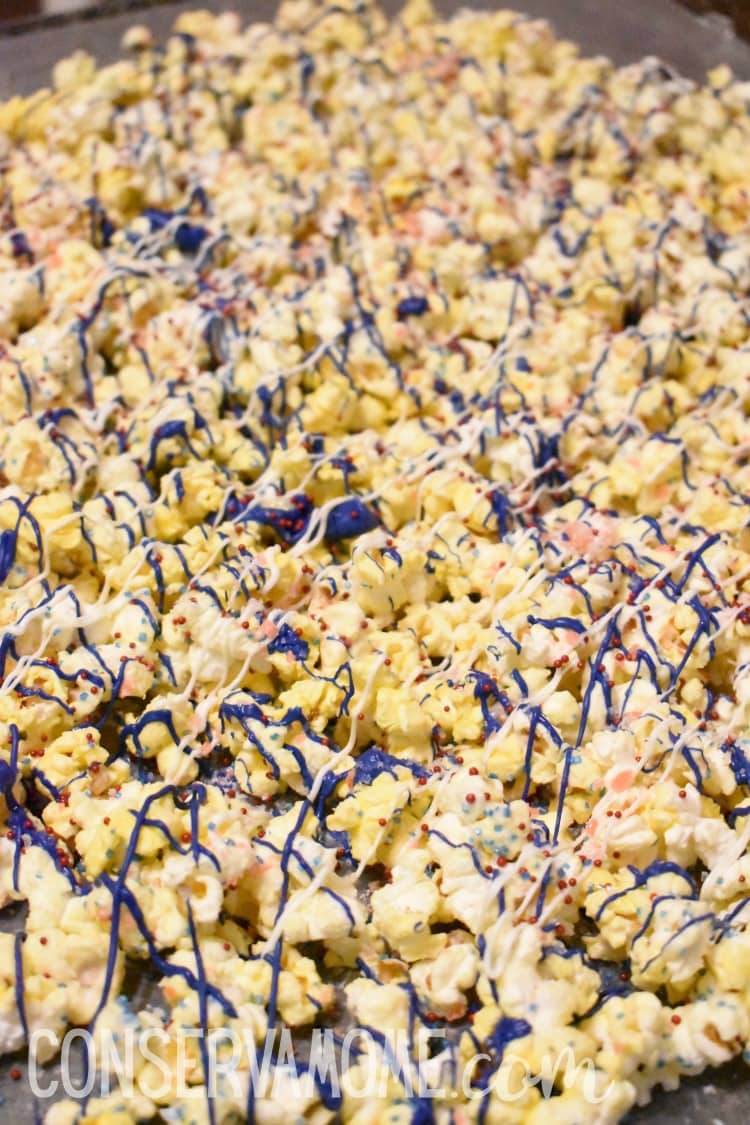 Let all of your candy cool before serving.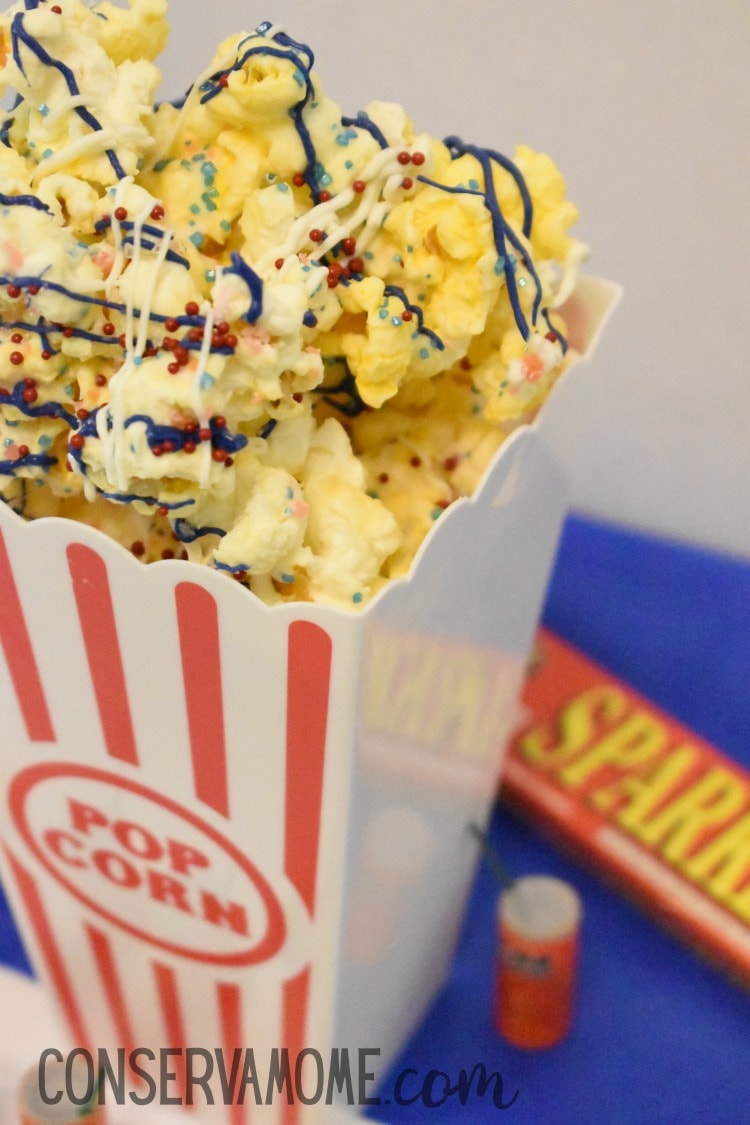 Serve immediately or keep in an air tight container.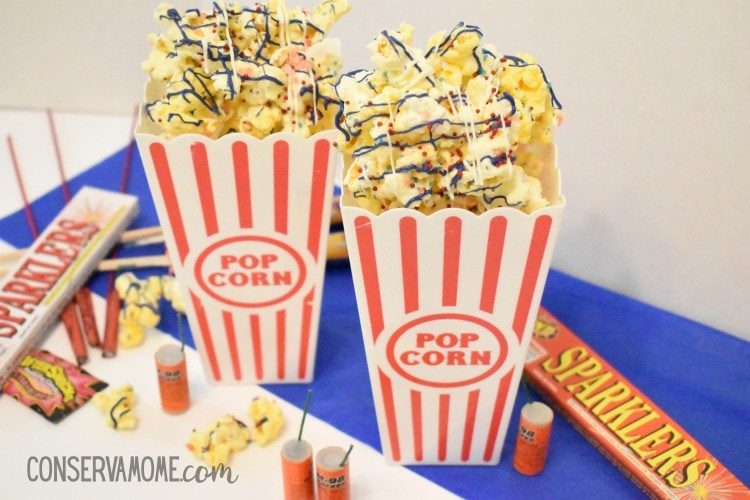 This is such a fun and tasty treat your whole family won't be able to get enough of.
Can you imagine sitting down with a big batch of this while watching real fireworks in the sky?