Finding the perfect vacuum can be a tough especially when there are so many products out there to choose from. Find out 5 Reasons you need the Black + Decker Corded Canister Vacuum and why this vacuum has become a favorite in my home. Disclosure: I received this product in exchange for an honest review. However, all opinions are 100% mine.

5 Reasons you need the Black + Decker Corded Canister Vacuum
Cleaning after 6 kids and a few kids can be absolutely exhausting. It feels like a job that never ends. Most important It's a necessary job that needs to be done quickly, efficiently and with the best help possible. At this point in my life I need only the best Vacuum to help when tackling the messes 6 kids and some pets can leave. That's why I'm in love with the Black + Decker Corded canister vacuum.
My house has a variety of flooring including carpet, vinyl plank, vinyl tiles and stairs making it a pain to clean. I already hate cleaning floors add in the chaos of the kids and this job is a nightmare. That is until I got the Black+ Decker Corded Canister vacuum.
This gorgeous beauty has been a big game changer for me when it comes to cleaning everything.
The Black + Decker Corded Canister Vacuum provides cleaning convenience for delicate surfaces or big spills with its powerful motor, easy maneuverability and unlimited run time. Spot jobs around the house are easier than ever with its convenient accessories including a small brush and crevice and upholstery tools.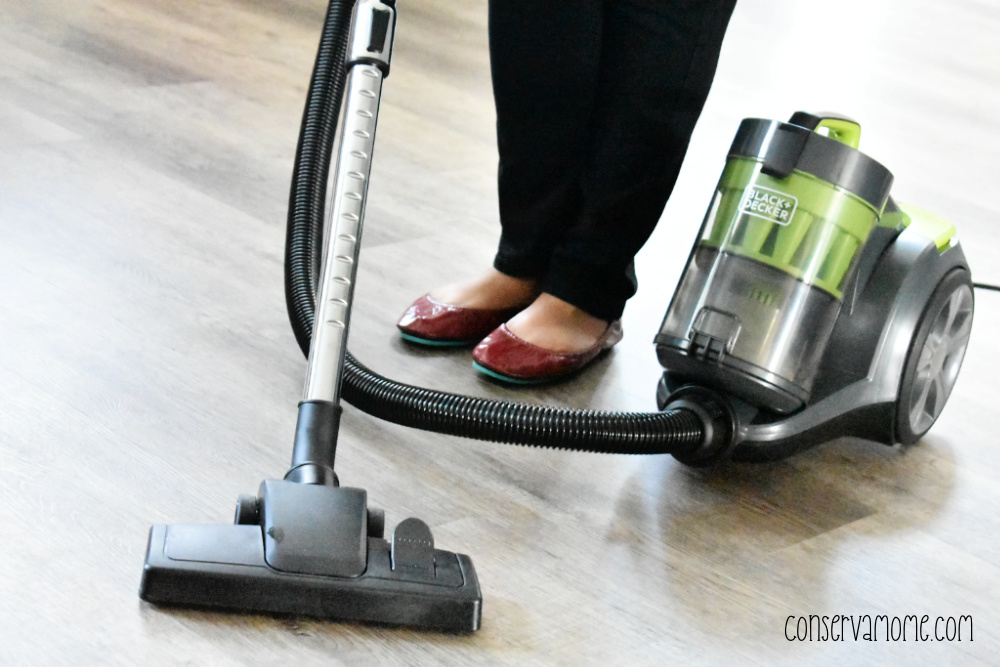 This gorgeous vacuum boasts some great features and 5 really is nothing compared the amount of reasons you need this beauty in your life. However, I wanted to share the top 5 reasons I love this vacuum!
Black + Decker Corded Canister Vacuum Features
Adjustable Suction Multi-Cyclonic System
Completely adjustable suction with a fingertip control to fine-tune cleaning power for any job, any multi-surface cleaning. Lightweight and easy to maneuver. 12+ Cyclones rapidly spin debris away from filter so suction power stays stronger, longer.
2. Large Capacity and HEPA Filter
Empty less often with large three-liter bagless dust bin. Washable bowl and anti-allergen HEPA filter for low maintenance costs and thorough cleaning.
3. Powerful Motor and Unlimited Runtime
1200 watts of cleaning power can be operated continuously and reliably with an easy to use rewindable cord.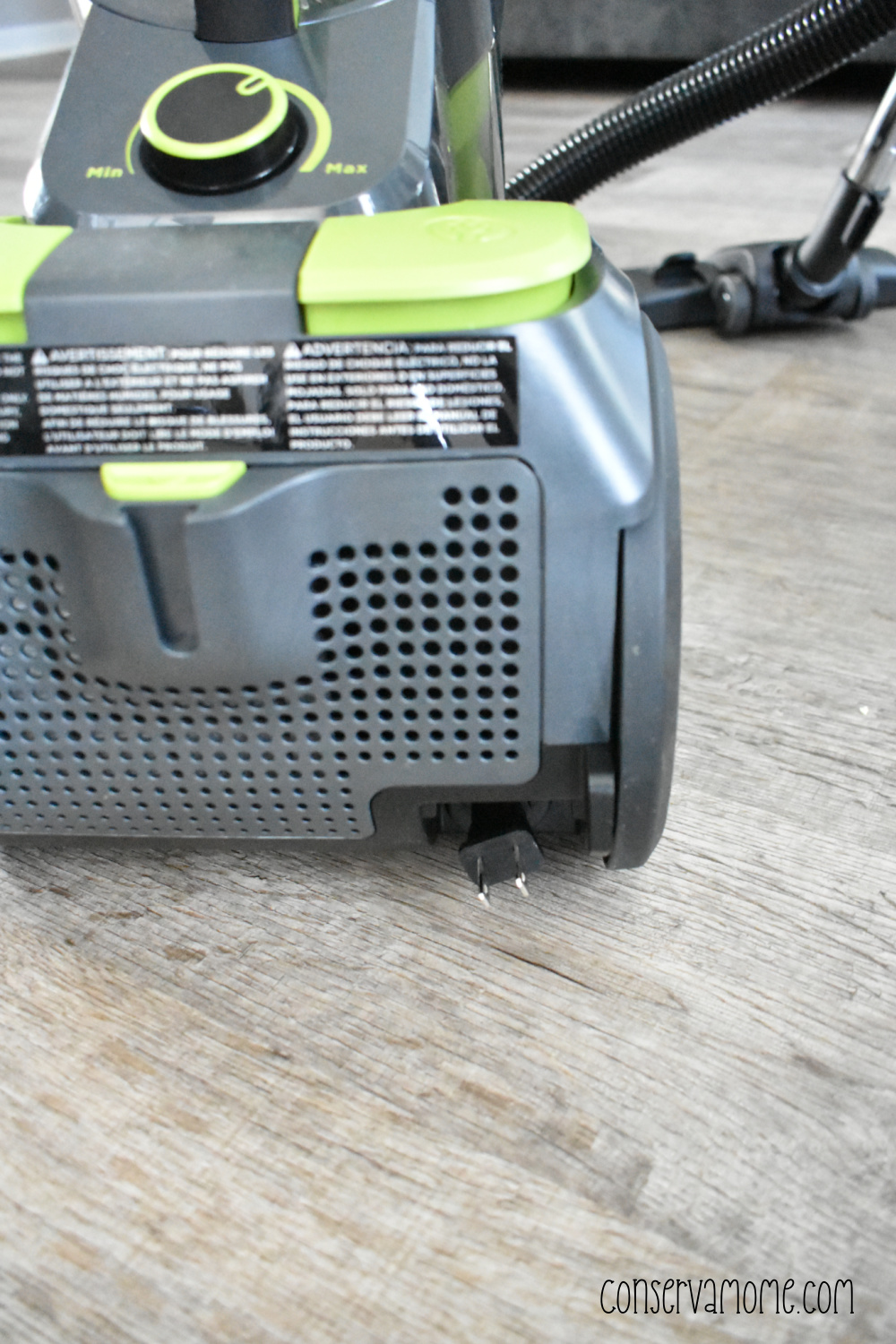 4. Light weight:
Only weighing in at 13.89 Lbs makes this lighter than my toddler! Best of all it picks up after all the messes he made! I can easily take this vacuum up the stairs without a second thought.
5.Versatile
I love how many uses this vacuum has. It doesn't just vacuum but you can use the many attachable tools making it a jack of all trades.
These fun tools include:
Crevice Tool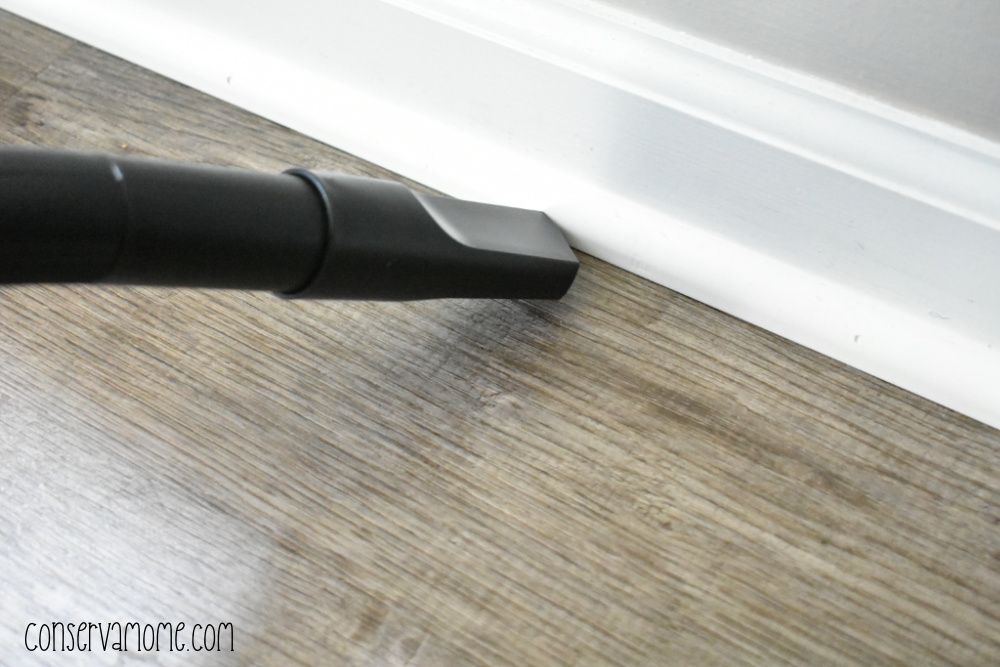 Small Brush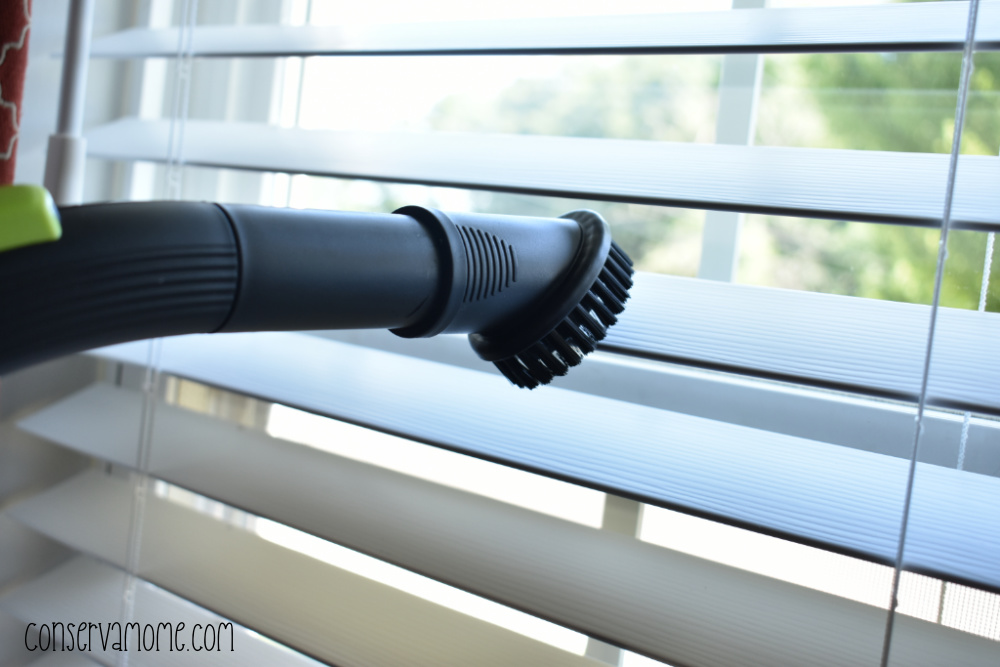 Upholstery Tool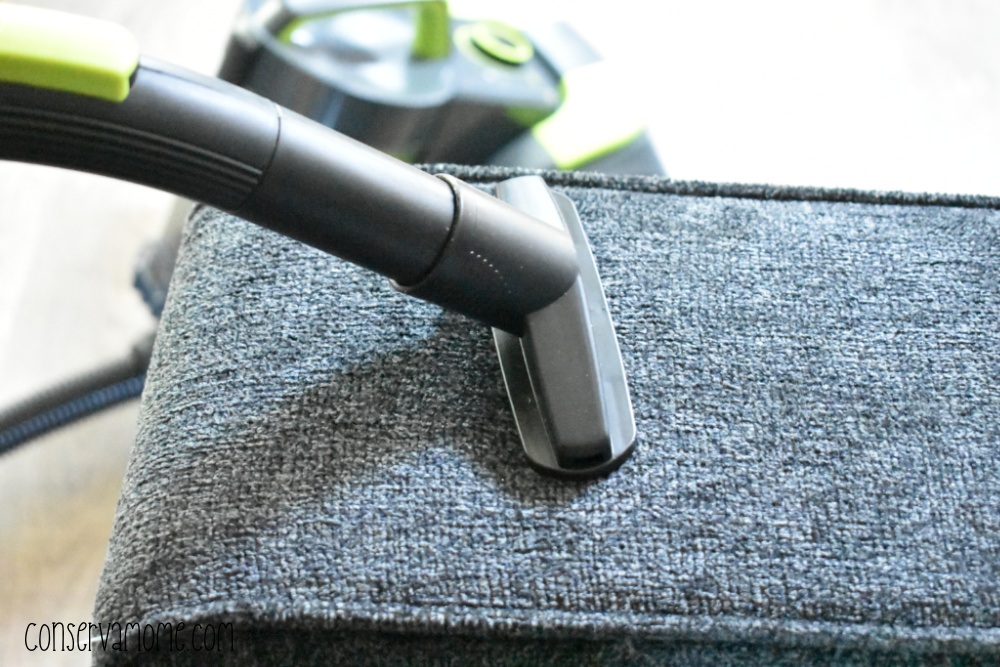 Best of all it has some great features that make it stand out above the rest.
Product Specifications:
-Canister style
-Titanium Gray
-Bagless 3 Liter dustbin capacity
-Multi-Cyclonic
-Anti-Allergen HEPA
-Powerful 1,200 watt
-Large Capacity
-10" cleaning path
So are you ready to get your hands on this gorgeous corded canister vacuum? Then make sure and head below to check out where you can get it.
Where can you buy the Black + Decker Corded Canister Vacuum
Amazon: Black+Decker Canister Vacuum
Walmart: Black+Decker Canister Vacuum
Best Buy: Black+Decker Canister Vacuum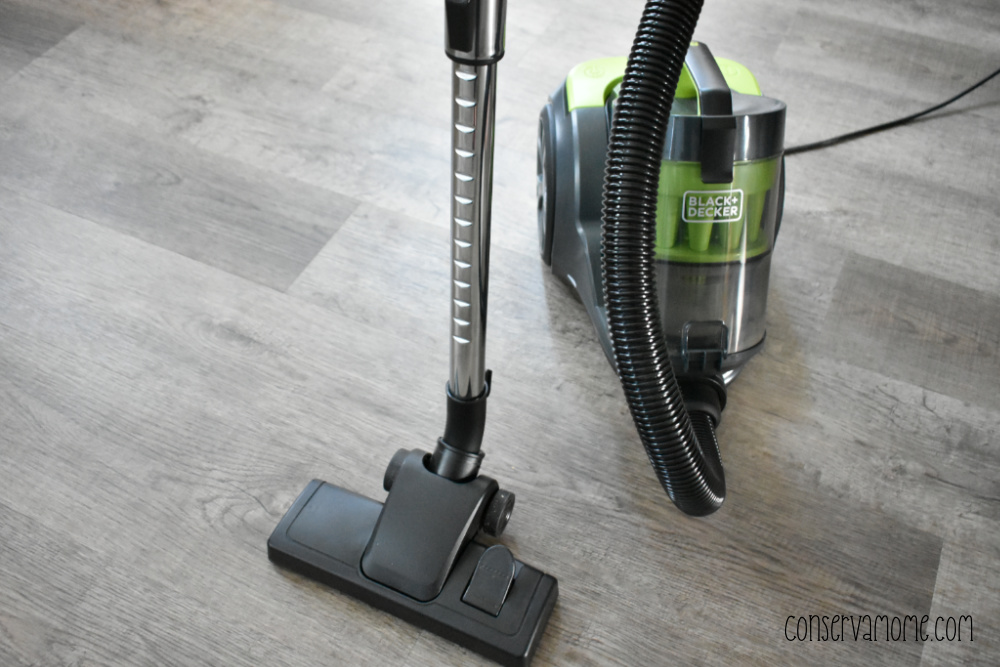 I know you'll fall in love with this canister vacuum the way I did. Even my kids have been helping more around the house just to use this gorgeous vacuum.
Cleaning has become a dream and a job I hate more than anything, cleaning floors, has actually become a pretty fun experience.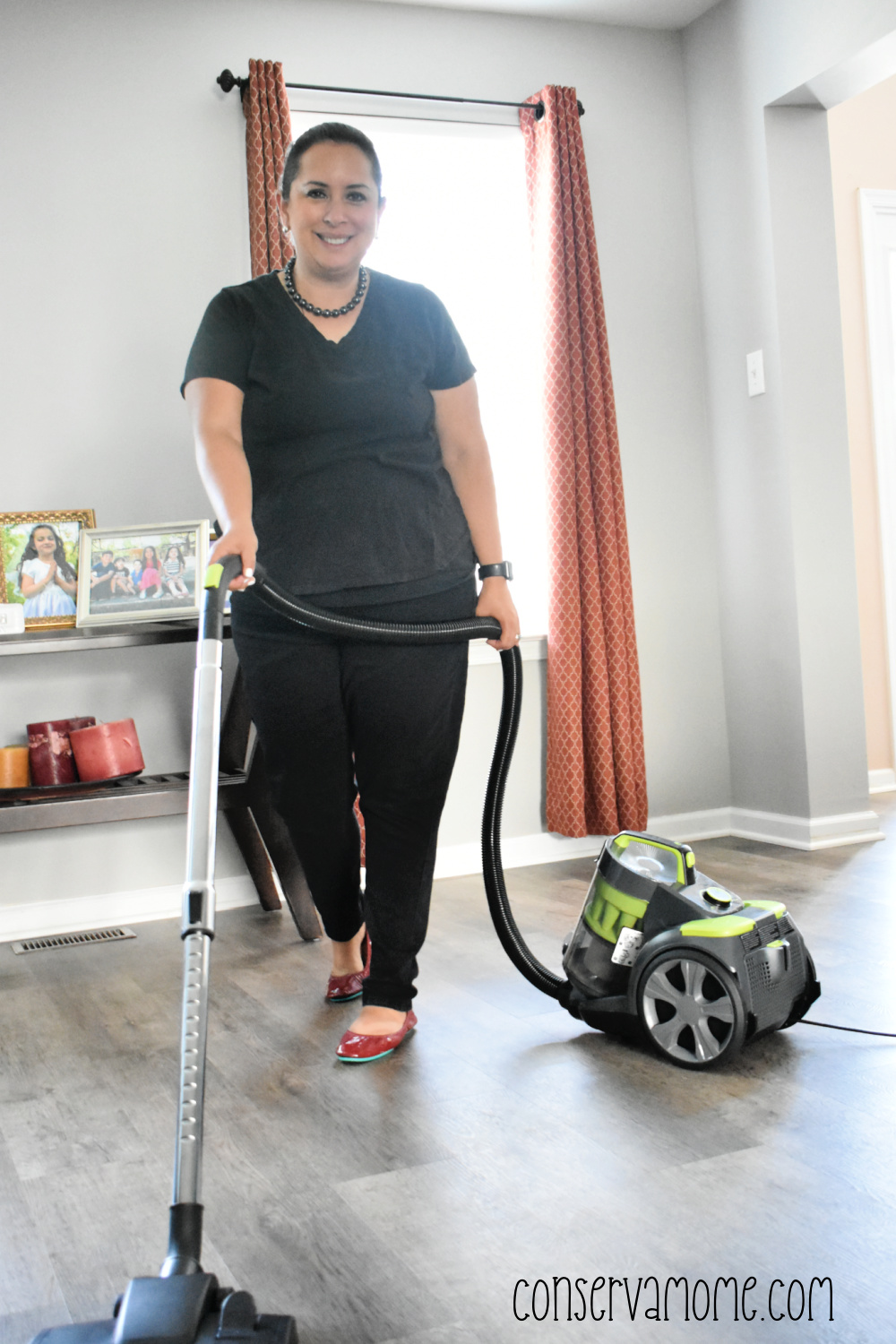 Make sure and Get Social With Black and Decker to stay in the know on their latest news, info , products and more:
Instagram: @blackanddecker_us
Facebook: @BlackAndDecker
YouTube: @BlackandDeckerTv