Planning a wedding can be very hard, these 5 Tips for Easy Wedding Planning will make your special day beautiful and stress free.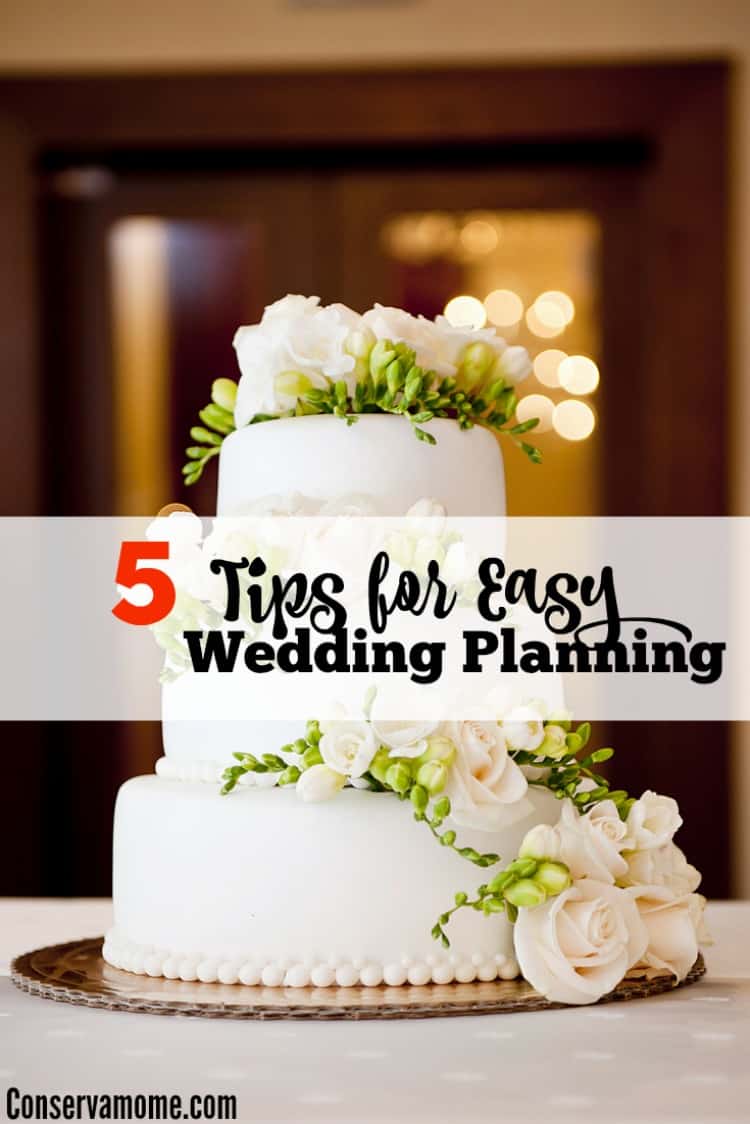 When you get engaged, you need to start planning your wedding right away so that you can have plenty of time to make all of the arrangements you need to make. There are many different factors that have to align in order for your wedding to go as smoothly as possible. The following guide walks you through a few tips to use to ensure that you have the best wedding possible.
Choose a Theme for Your Wedding
The first thing you need to do is choose a theme for your wedding. You want to be sure that everything comes together to create the exact wedding you have always dreamed of having. Choosing a theme allows you to start choosing decorations, your dress, and even the wedding rings you purchase to pair with your morganite engagement ring.
Choose Great Favors
It is important to choose wedding favors that let your guests know you appreciate them taking time out of their day to share in your special moment with you. Having custom candy labels created can be a great favor to consider. You can have labels created that say a special phrase or your initials on it that you can put on containers or directly over small pieces of candy. This is an affordable and unique favor option to consider.
Choose Decorations that Are Affordable
When you are planning a wedding, you need to save money wherever you can or the cost can quickly become overwhelming. There are many rental companies that have decorations available for you to rent so that you do not have to actually buy the decorations for your wedding. You can rent tablecloths, tables, chairs, and even centerpieces from some rental companies. This allows you to have everything that you need without having to store it or sell it after your wedding is over.
Consider If You Want to Hire a Band or a DJ
You also need to consider if you want to have a DJ or a band perform music at your wedding reception. A band allows you to have live music, but limits the songs that can be played. If you want to have a lively wedding with lots of dancing, a DJ may be a better option for you because they will have more variety when it comes to music.
When you hire a band or a DJ, be sure that they will provide all of the equipment needed for the reception. Check the contract carefully to see that they will supply speakers, instruments, and microphones that are needed when they perform. You also need to indicate what time they need to start performing. This ensures that they arrive with enough time to set everything up and perform on time.
Choose an Affordable Caterer
You need to hire a caterer to cook the food that you will serve at your wedding reception. You need to consider what style of food you want served. Some foods will be far more expensive than others. Seafood and steak are often more expensive than pork and chicken.
You also need to decide if you want to serve a plated meal or have a buffet for everyone. If you are going to have a large wedding, you may want to have a buffet so that you can have a larger variety of food available for your guests. Be sure to consider any dietary restrictions that your guests may have to ensure that everyone is able to eat at the reception.
It is best to start planning your wedding right away. This ensures that you will be able to ensure that you are able to align all of the services that you need for your big day to come on the same day at the same time. Booking in advance lets you know if there are any issues that need to be addressed so that your wedding can go as smoothly as possible.