Do you suffer from heartburn? Do you hate taking pills? Read on about a product that will change the way you take heart burn medication. This post is sponsored by Mirum, but opinions expressed are my own.
If you've ever had heartburn you know how it can take over your life. It's incredibly uncomfortable and in some cases can be painful. I always thought heartburn was something that happened to other people but it's become a "normal" in my life ever since I started having kids. I know for a fact certain foods will trigger heartburn. There are times when we need a little extra help to get it under control because my body just keeps getting it. So taking heartburn medication has become a fact of life for my husband and me.
However, being a busy mom of 6 and always on the go I need products in my life that are convenient and easy to find and take.   I need to make sure I am able to grab a brand I trust easily and conveniently while fitting in that thing we call "life".  Most important when suffering from heartburn the last thing I want is to have to swallow a pill. That's why I'm loving the new Equate Omeprazole Orally Disintegrating Tablet (ODT) from Walmart!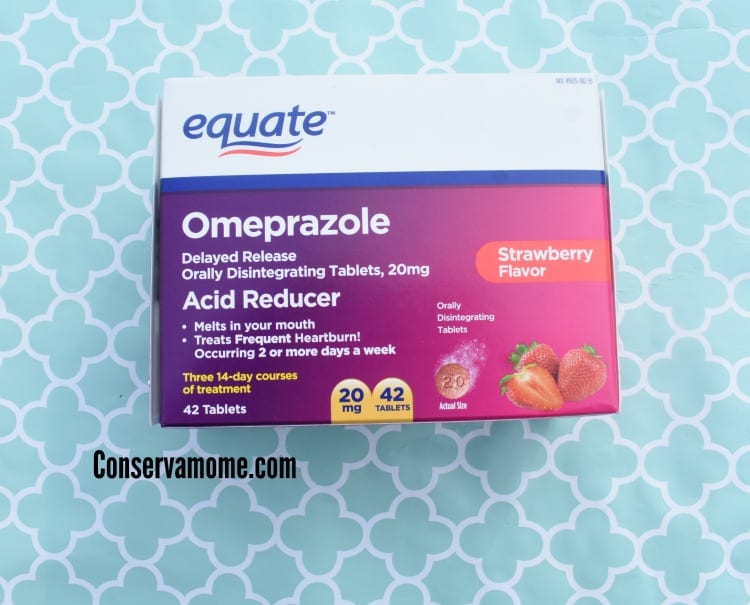 Why is it so amazing?Although there are more, find out the top 4 reasons to make the switch to Equate Omeprazole ODT!
1.Equate Omeprazole ODT is a new innovation in heartburn medication and is available as an easy-to-take orally disintegrating tablet, with MELTech formula allowing the tablet to dissolve on your tongue easily. No need for water or any liquids. You just pop it in your mouth and go!
This  can provide long-lasting relief from heartburn, for up to 24 hours. How neat is that? Due to its long-lasting protection, this tablet is an ideal choice for frequent heartburn sufferers. So by taking  1 dose every 24 hours for 14 days you'll be able to have heartburn relief. Best of all the package brings 3 boxes of  a 14 day course of treatment!
It's Strawberry-flavored, YUM! Who doesn't love strawberry!?
You can find it easily at Walmart! You won't have to go out of your way to find this heartburn medication, because while picking up all your necessary items you can grab it conveniently at Walmart.
Heartburn can often prevent us from doing things we enjoy and eating foods we love. Don't let that be your case.  Heartburn can be a hard pill to swallow, but the treatment just became easier thanks to the long lasting protection of Equate Omeprazole ODT . Head to Walmart and pick it up and make the switch and begin doing the things you really enjoy without worrying about heartburn to ruin the fun!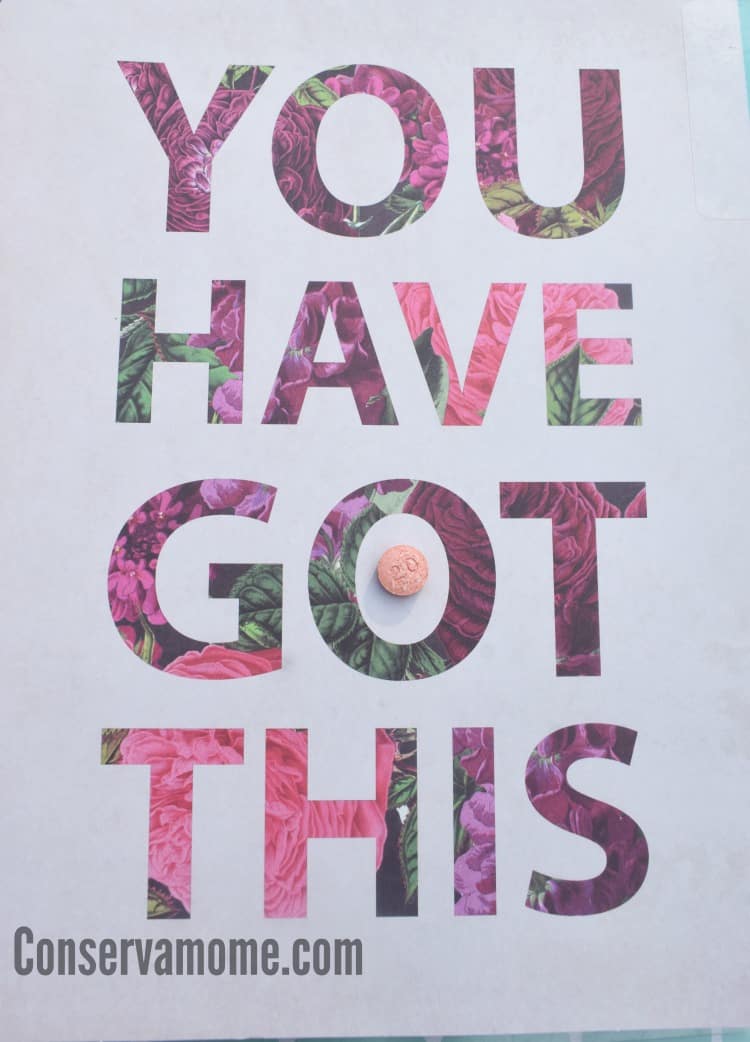 Need more reasons? Save on Equate Omeprazole ODT from 4/4- 4/30 with a Walmart $3.00 Ibotta offer on the  42-count, so there's no excuse now! Head to Walmart and change the way you remedy heartburn today!
// ]]>