Creating a A Fairy Garden is an incredibly fun project. Here is a round up of 15 DIY Magical Fairy Garden Ideas that will help you get inspired to create your own along with some tips to help you get started.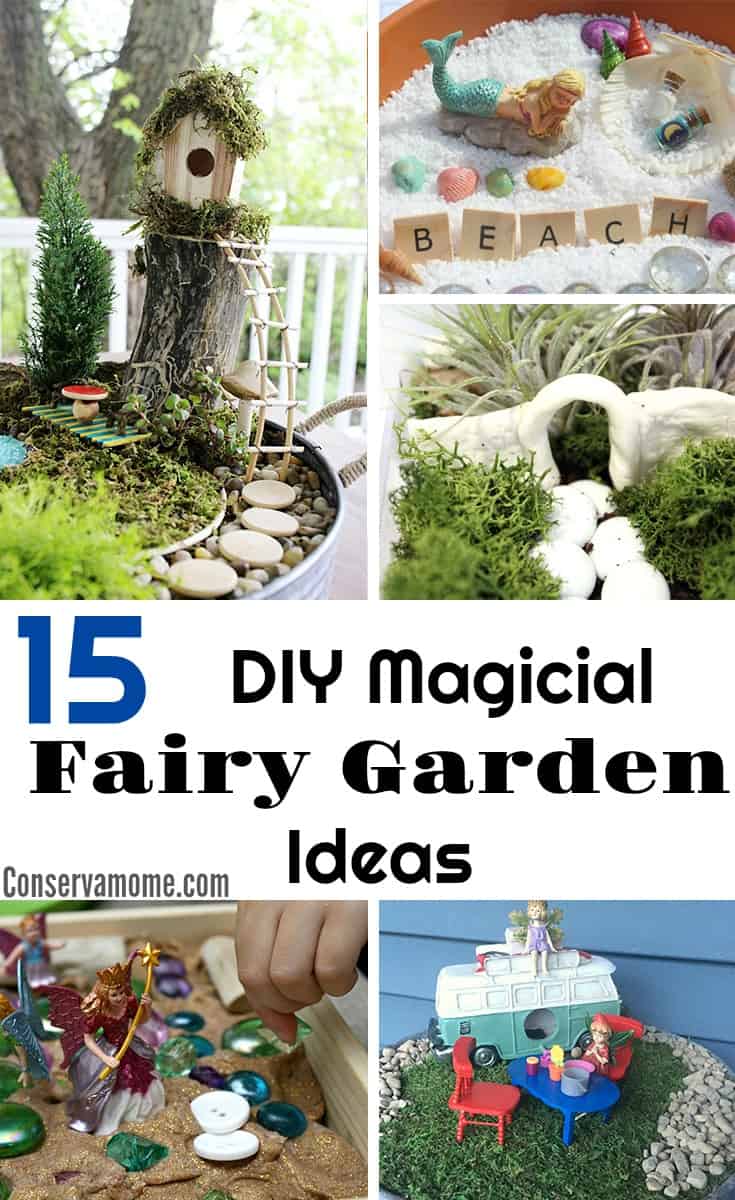 Fairy Gardens are a fun way to bring a little magic to your home. It's a great way to get creative and broaden your child's imagination. That's why this is the perfect summer fun project to create with your kids.  All you really need to make a fairy garden is a little imagination and some pixie dust.
The steps are pretty basic:
1. Select a Container
You can go big or large narrow or wide it's up to you how it will look. The sky is the limit!  This is a great time  reuse something you already have at home like an old pot, wash bin or hanging basket.
2. What will the Fairy house be?
There are no rules to what a fairy house should look like or include. Does your child want a tropical paradise with an Log cabin and a snowman outside? Then go for it.  Because let's face it, Fairy's are magical so they can make anything happen. The important thing is to get the main components together and start from there.  Then figure out what accessories you will be including, moss is always a big favorite. Places like Michael's and Hobby Lobby also have some great Fairy Garden furniture you can include. Don't just stop with the obvious! Remember Tinkerbell? She found all sorts of neat stuff to make her home magical! Get old teacups, spoons, thimbles or buttons! You can use anything to make this magical little home a reality.
3. Make a Game Plan 
Before construction or putting together the garden, have an idea of what you will be doing or where things will be going. You'll quickly see whether you have too few or too many items as well as any other issues that may come up.
4. Put it all Together
Finally, Put it all together! There really is no perfect way to put a fairy garden together. The beauty is in the love and creativity you put into it. The key is to remember that anything goes with a Fairy Garden because let's face it "they use" anything to make their homes perfect and comfortable as well. So get creative and have fun and most important don't stress out on it not looking perfect. Every fairy needs a home!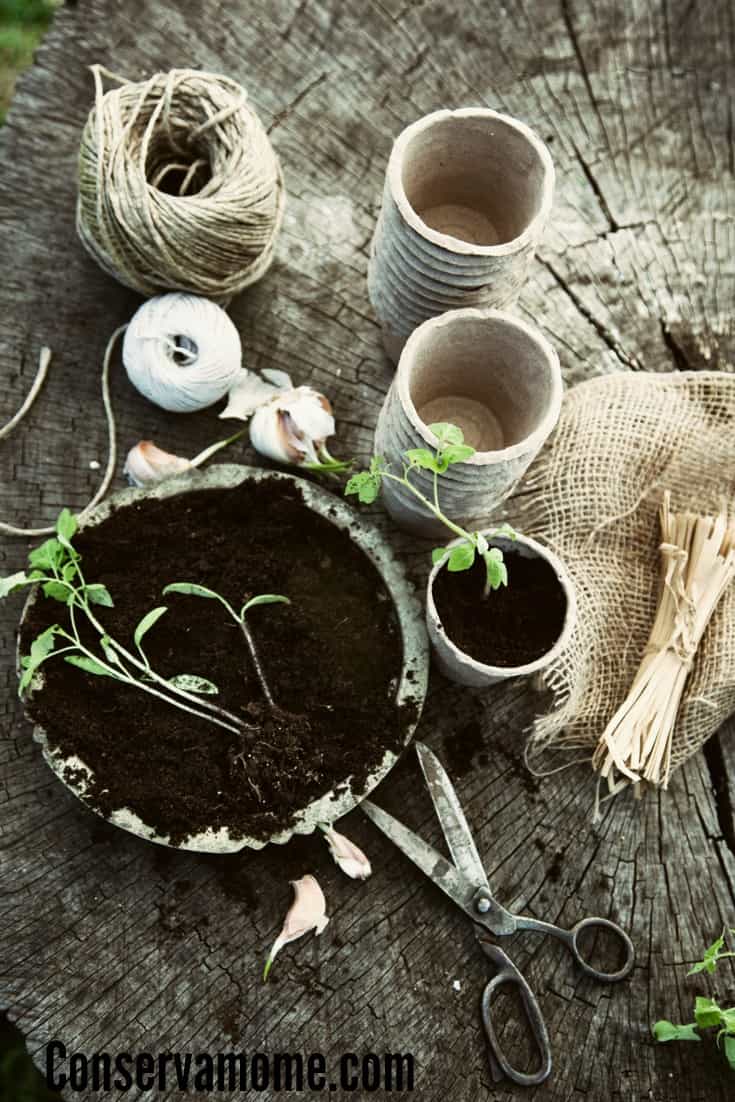 Looking for some inspiration to help you get started? These pages helped create some of the most magical gardens around. Head over and check out some great ideas to help bring your garden together.:
Fairy Garden  by mommymoment.ca
Mermaid Fairy Garden Craft for Kids by thehomespunhydrangea.com
Barbecue Thyme Garden  by Garden Thyme With the Creative Gardener
How to Make a Fairy Garden by  twokidsandacoupon.com
Designing a Fairy Garden by divinelifestyle.com
Make a Fairy Garden by craftcreatecook.com
Fairy Garden Play Dough   by fantasticfunandlearning.com
Indoor Fairy Garden Terrarium  by momsandcrafters.com
DIY Thimble Plants:  by Estefi Machado
Two Ways to Make a Fairy Garden by outnumbered3-1.com
Miniature Terrarium Fairy Garden  by  beafunmum.com
DIY Sparkly Beach Stone Fairy House:  by Little Monster
Wooded Wonderland:  by Parents-+
Fairy Garden inside a fish bowl by Be A Fun Mum
Wine Barrel Fairy Garden by  Organized Clutter
Looking for other fun Nature projects for your kids? Check out 40 Creative Nature Crafts for kids