Moving can be tough so every little help counts. Check out 7 Moving Hacks That Will Save You Money.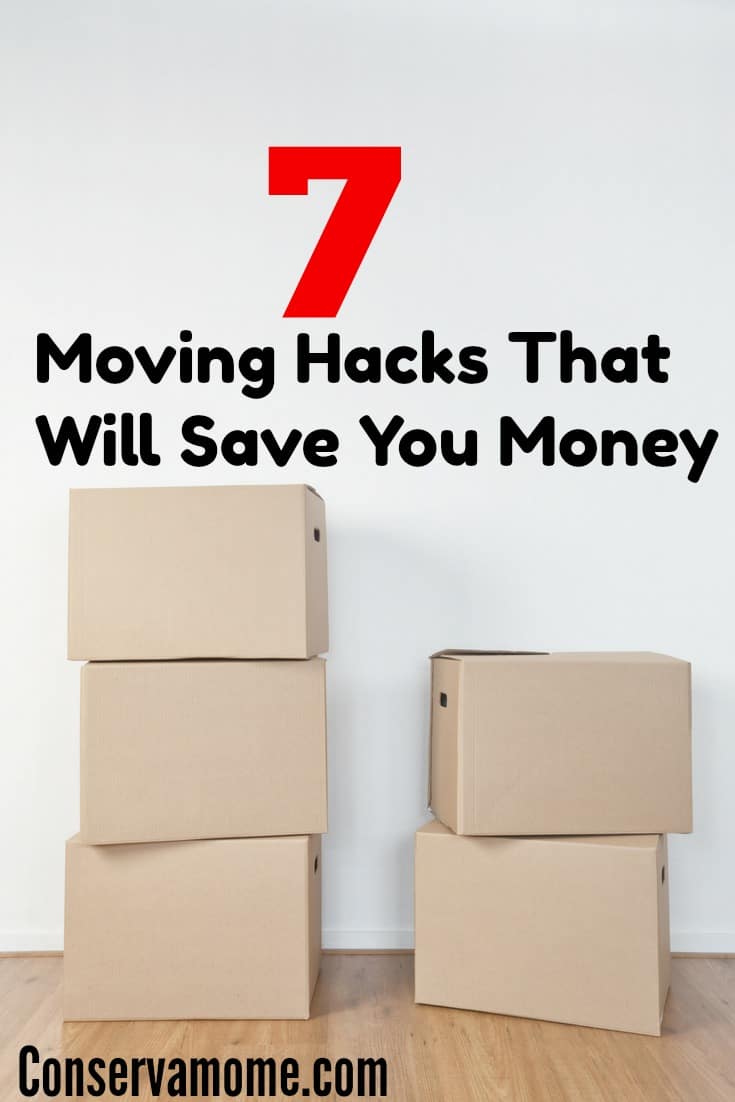 Between things like application costs, fees associated with mortgages, first and last month's rent, and all of the other costs associated with moving, all of those things can really add up quickly. With that in mind, here are a few moving hacks that can save you money.
Plan Ahead
You will need plenty of time to get your move planned. Waiting until the very last minute to get your belongings packed and to contact a moving company can make moving day that much more hectic. As soon as you know when you will be moving, call the top moving companies on your list and compare their rates. Try to book a company a minimum of 3 weeks in advance. Getting your moving company booked will not only give you peace of mind, it will also allow you to focus on things like packing and getting utilities turned on or off. You will have more luck at getting discounts for moving if you book early as opposed to waiting until the day before your move.
When it comes to the decision of professional movers vs. DIY moving, you might be surprised to find out that you can actually save money by hiring professionals. This is definitely one of those times when going cheap ends up costing more. This is especially true in long distance moves. People tend to not factor in all of the additional expenses of moving in the DIY fashion. On top of having to rent a truck, you will need to pay for gas, meals, time lost from work, and even hotel stays along the way. All of that can add up and quickly outstrip the cost of hiring professionals to do the job.
Packing
When it comes to packing, sure, you can go out and spend a lot of money on packing materials. But, you don't have to. One of the moving hacks that you need to know is that you don't need all of those expensive materials. For example, if you have small children, moving toys doesn't require a ton of boxes. Put the toys in their normal toy boxes and then wrap those with plastic wrap.
You can also save money while keeping your furniture protected by using your normal blankets to wrap expensive pieces in. Why would you buy or rent moving blankets when you can use the ones you already have?
Boxes
A few weeks before you begin to pack, start looking for free boxes. Sometimes people post these on Craigslist. You can also usually pick some up at your local grocery store. Liquor stores are also a great choice and their boxes tend to be strong and have hand holds. Start saving your newspapers too so that you can use them as packing materials. You can also think outside the box a bit and ask family and friends if they have any plastic storage bins that you can use for your move and then return to them.
Organize While Packing
If you do little things before the move, it can save you time on the big day… which can then save you money. Label your boxes. Get your appliances cleaned and ready to go. Make sure that you k now where everything will go when you get to the new place.
Fragile Items
You can avoid unnecessary costs for replacement by making sure that everything is carefully packed. Waiting to quickly pack your dishes and glasses at the last minute can lead to them getting broken and having to be replaced. Boxes will move during transit and the best way to ensure that your fragile items make it safely is to properly pack them.
Break Down Furniture
If you are moving yourself, this will help you move the bigger pieces. If you will be hiring professionals, having your furniture already broken down can save time, and since professionals might charge by the hour, this can also save you quite a bit of money. Make sure that you put any screws, bolts, nuts, or other small pieces in bags and label them so that you don't lose anything during the move and reassembly is easier.
It doesn't have to take a lot of time and energy to save a lot of money on your move.