It's hard to allow Your Child to Express Themselves, especially When Decorating Their Room. Here are some tips to help you give your child that control.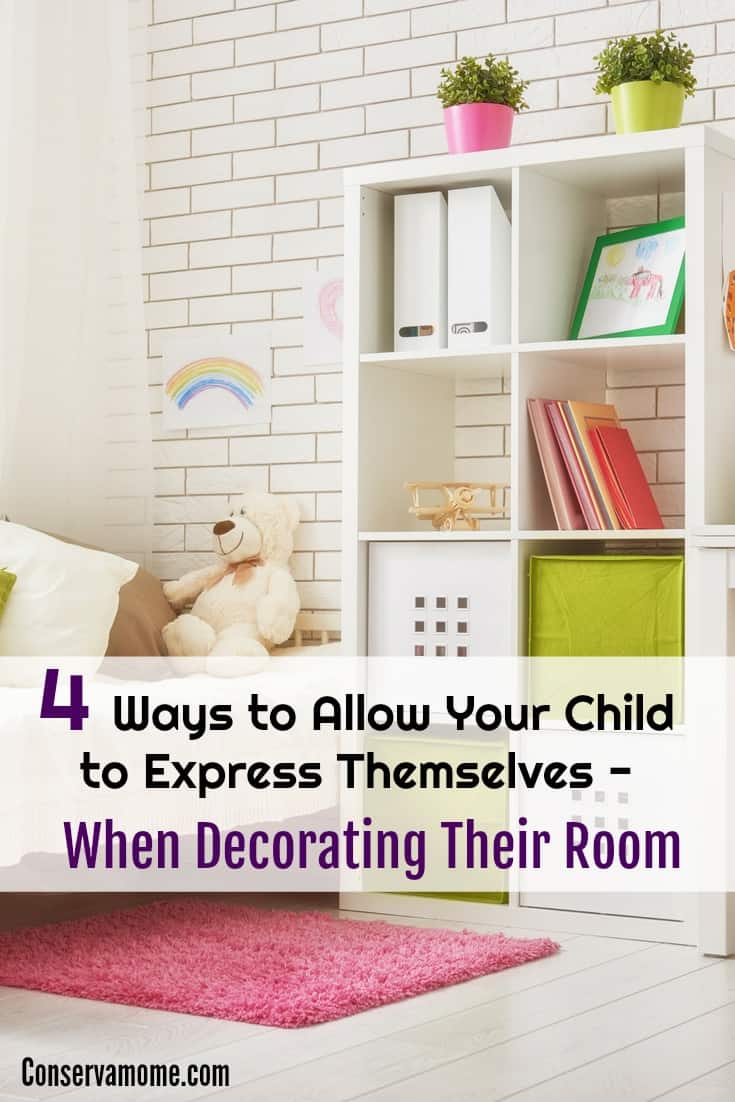 As children become older, they often want to express themselves to show their independence. If your child has reached a point where they want to be more independent, consider allowing them to decorate their room in a way that allows them to show off their unique style in a fun way. Use the guide below to learn a few things your child can choose for their room that will help them to feel more independent.
Allow Your Child to Choose the Paint Color for Their Walls
There are paint colors available in just about any color your child could image. Allowing your child to choose the color of paint that they would like to see on their wall will create a warm and welcoming environment for them. Be sure to help them understand how to choose a color for their wall by letting them know that darker colors may make their room feel smaller and bright colors may be overwhelming in the space. Ultimately, it needs to be their decision in the end though.
Allow Your Child to Choose the Bedding that Goes on Their Bed
Bedding can be a great way for your child to express him or herself. There are many different Bedding options available for your child to choose from. Let them know that there are bedding sets available that have matching sheets, shams, pillows, and even duvets if they are looking to create a completed look. Encourage them to choose a set that will pair well with the color they choose for their walls so that they can have a seamless look when the room is done being decorated.
Allow Your Child to Choose Decorative Elements to Give the Room More Character
When decorating a room, adding decorative elements can give the room more character. Allow your child to pick out artwork they would like to hang on the walls and knickknacks they would like to display on shelves or bookcases in their room. Your child's decorative style may not be the same as your own, but if they have a vision of what they want in their room, it is best to support their independence and unique vision so that they can be as happy in their space as they possibly can be.
There are many different options for decorating children's rooms, and choosing the right decorations can be a fun and exciting process for children, but it can also be overwhelming with so many options available. Popular decorating options for children's rooms include bright colors, fun patterns, and whimsical themes. For older children, it can be fun to incorporate some of their favorite hobbies or interests into their room design, whether that means hanging up posters of their favorite movie or sports stars or interesting metal prints of their favorite subjects or animals.
Allow Your Child to Choose the Layout of the Furniture in the Room
Finally, allow your child to determine how they would like the furniture in their room laid out. There are many options available when it comes to the layout of furniture and it may take your child a few tries to find the layout that works best for them. Wait to anchor bookshelves or dressers to the walls until your child is certain that they are happy with the placement of all of the furniture in the room. This will cut down on the damage that is done to the walls to keep heavy items secure so that they do not fall over accidentally.
Being able to decorate their own room will help your child gain their independence and create a space they are proud to call their own. You can set restrictions on some things, such as budget or restrictions for safety, but try to be as open-minded as you can about your child's room. Any changes they make can be changed later on down the road if you or they really don't like them