Do you love Red Velvet? Check out 14 Really Good Red Velvet Recipes guaranteed to make your sweet tooth jump for joy!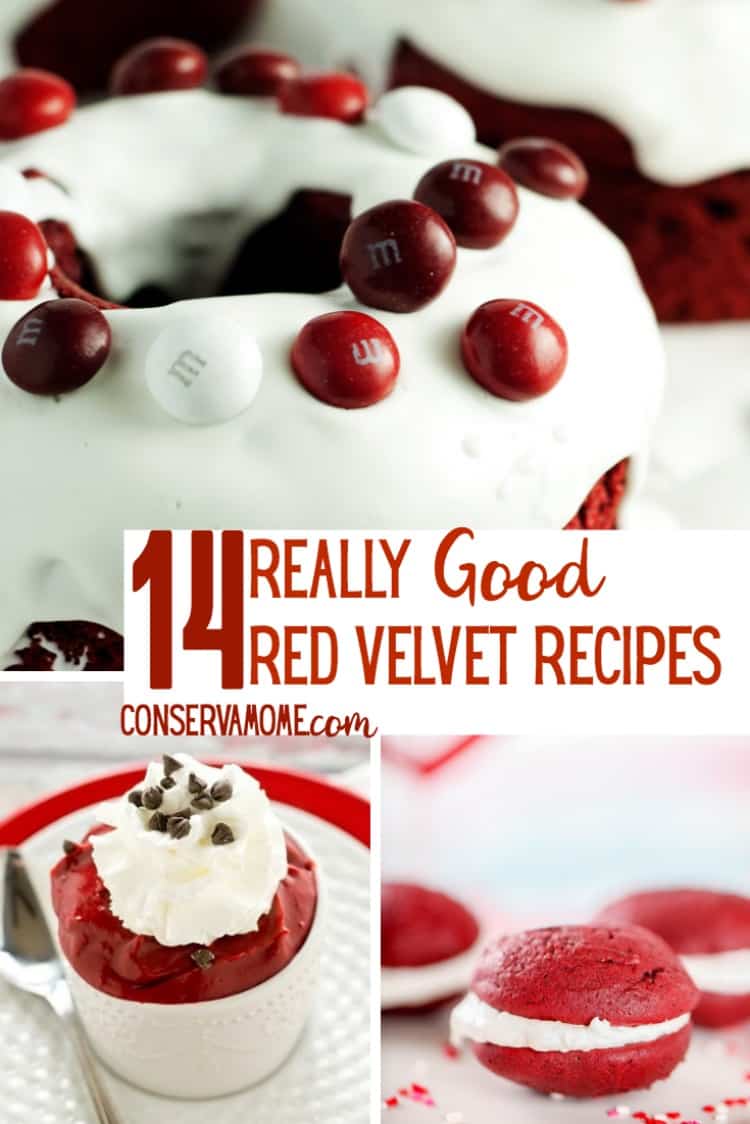 I absolutely adore red velvet. It's one of the sweets I enjoy the most. What's not to love about the sweet yet chocolatey taste of red velvet. Combined with a good cream cheese frosting or sauce I go nuts. I always feel like winter is the perfect time for red velvet not sure if it's the looming Valentine's holiday or something about the combinations of flavors I love. That's why I've put together a fun round-up of 14 really good red velvet recipes that you will love.
I've searched the internet through the best blogs and found my top 14 favorites. I even included one from my page, the easiest ever red velvet donuts. These are all perfect for a party, tea, or just because.
Really Good Red Velvet Recipes
So head below and check out these 14 recipes you will love.
14 Really Good Red Velvet Recipes
Do you love Red Velvet? Then do I have a round-up of recipes for you! This tasty round-up of 14 Really Good red Velvet Recipes will be a huge favorite. It's so tasty you won't know which one to make first!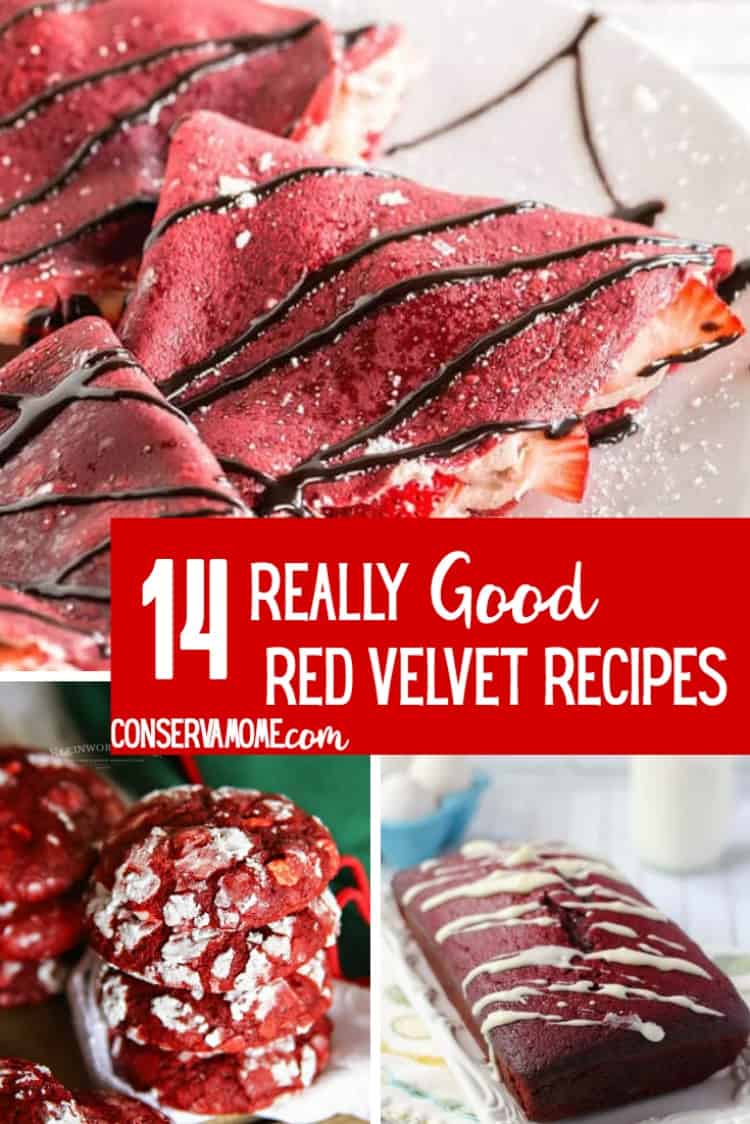 Looking for other fun recipes? Check out this round up of 12 Decadent Chocolate cake recipes. Because let's face it who doesn't love a little chocolate cake in their lives. So head here to check them out.