Why settle for bland stuffing when you can check out 13 Seriously Good Stuffing Recipes! Head below and change up the way you do stuffing!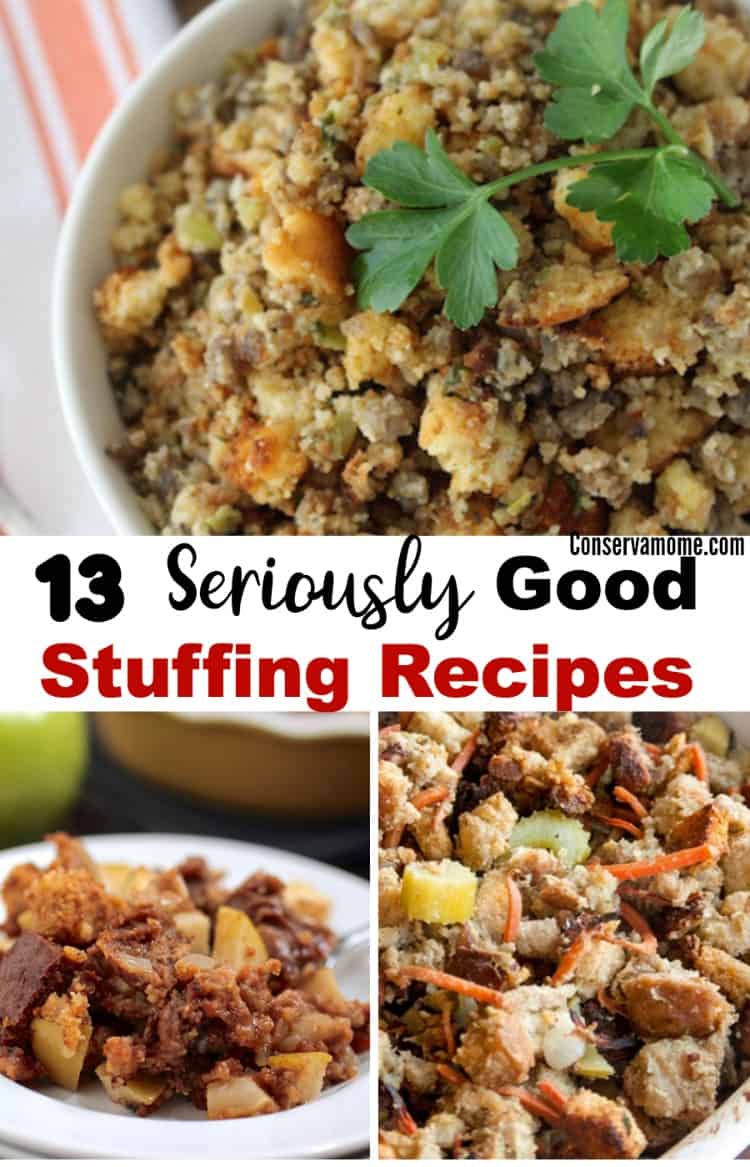 No one knowns how or when stuffing started getting used although the earliest known documentation was from an old Roman cook book:  Apicius De Re Coquinaria, which contains recipes for stuffed chicken, dormouse, hare, and pig. Most of the stuffings described consist of vegetables, herbs and spelt, nuts and spices. old , sometimes even organ meat. That being said it was mostly used to keep the meat moist while cooking. 
Many people still continue this tradition but making stuffing has taken on a life of it's own!
Stuffing is one of the delicious sides that most people love on Thanksgiving. Although most will probably just follow the directions on the packaging by adding to or  changing up the recipe you can have an amazing and delicious side for a tasty meal. Because we don't do anything plain in our family (stuffing being one of those things we like change up, I've decided to make life easier for my readers by searching for some seriously good stuffing recipes!
Are you hosting Thanksgiving or Christmas this year? Check out this gorgeous set of serving dishes to make sure your event is magical! 
In the meantime head below and check out 13 Seriously good stuffing recipes
Mushroom, Fennel and Sausage Stuffing by Big Bear's Wife
Sausage and Carrot Stuffing by The Bewitchin' Kitchen
Sausage Cornbread Stuffing by Lydi Out Loud
Old Fashioned Dressing by Palatable Pastimes
Cranberry Walnut Farro Dressing by Dinner Mom
Green Apple Stuffing by Life as a Strawberry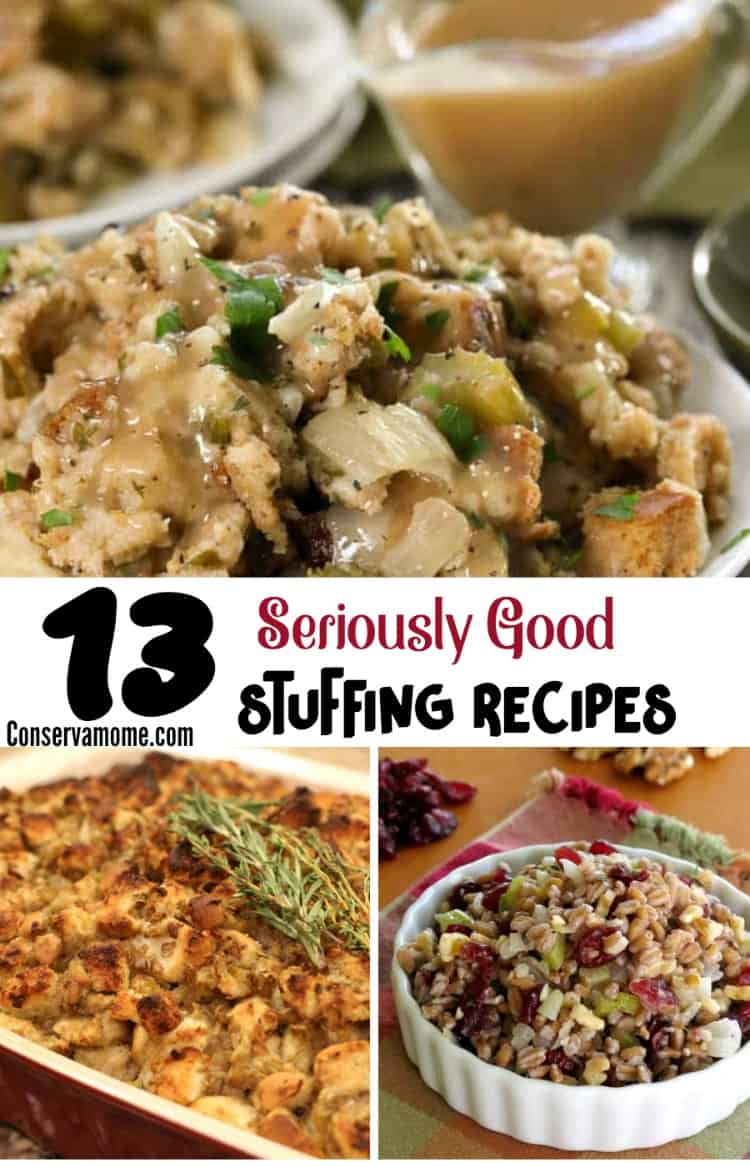 Easy Thanksgiving Stuffing by It's a Keeper
Apple and Celery Stuffing by Blackberry Babe
Slow Cooker Stuffing by Spend with Pennies
Simple Sage Stuffing by Garnish and Glaze
Slow Cooker Stuffing filled Apple Cups by Cutefetti
Southern Cornbread Stuffing by Palatable Pastimes
Gluten Free Vegan Stuffing by Strength and Sunshine
Looking for some great info to make Thanksgiving a breeze? Check out these Guidelines for thawing your Turkey & when to do it!
Looking for a fun appetizer to get your Thanksgiving started right? Check out these adorable mini pumpkin cheeseballs that will be the hit at any gathering.