It can get tough getting kids outside during the summer. Let's face it, they've become accustom to being indoors. However, sometimes the right products will get kids outside and playing. Read on to check out 10 Gifts that will get your kids outside this summer.
10 Gifts That Will Get Your Kids Outside This Summer
*Post contains affiliate links
School is out, summer is here and if your kids are anything like mine, they have already used up almost all of their screen time and possibly most of your patience. Now, if you are anything like me, you are ready to get them out of the house for a while! Well, here are some gifts that will get your kids outside this summer and hopefully, remind them how to have some good old-fashioned fun too!
Get Your Kids Outside This Summer With Some Of These Cool Toys!
Giant Net Set: This giant net set is 3 games in one, but if you grab a volleyball or beach ball, it can easily be considered 4 games in one.


Giant Bubbles: Every kid loves bubbles and I'm pretty sure they love them at any age, so who wouldn't get a kick out of this GIANT Bubble set!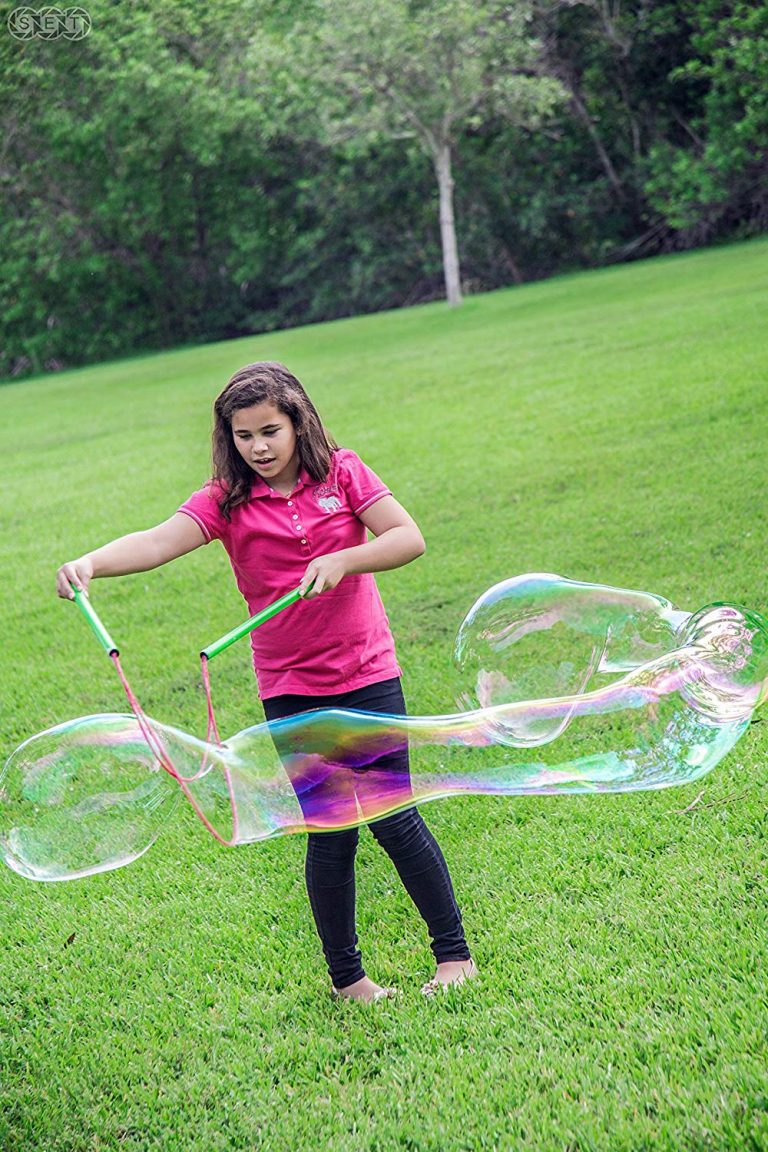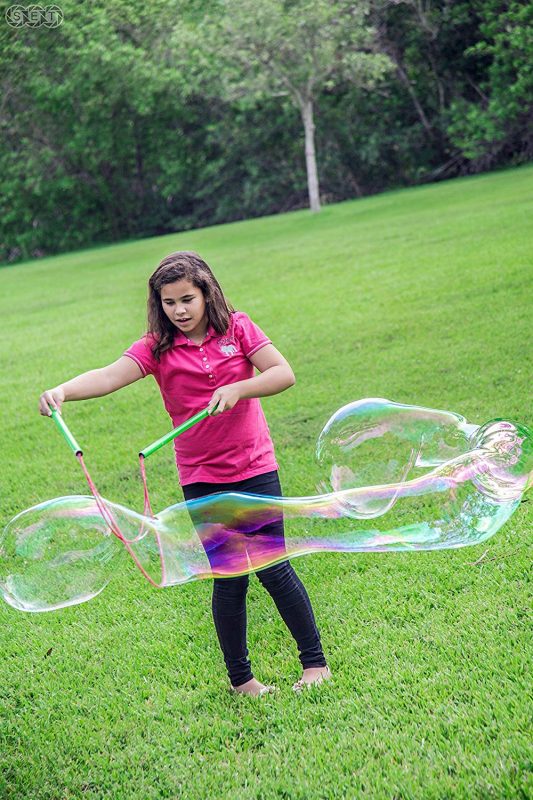 Inflatable Waterslide: If it is hot where you live, you will definitely get your monies worth, and your indoor peace and quiet, with an inflatable waterslide!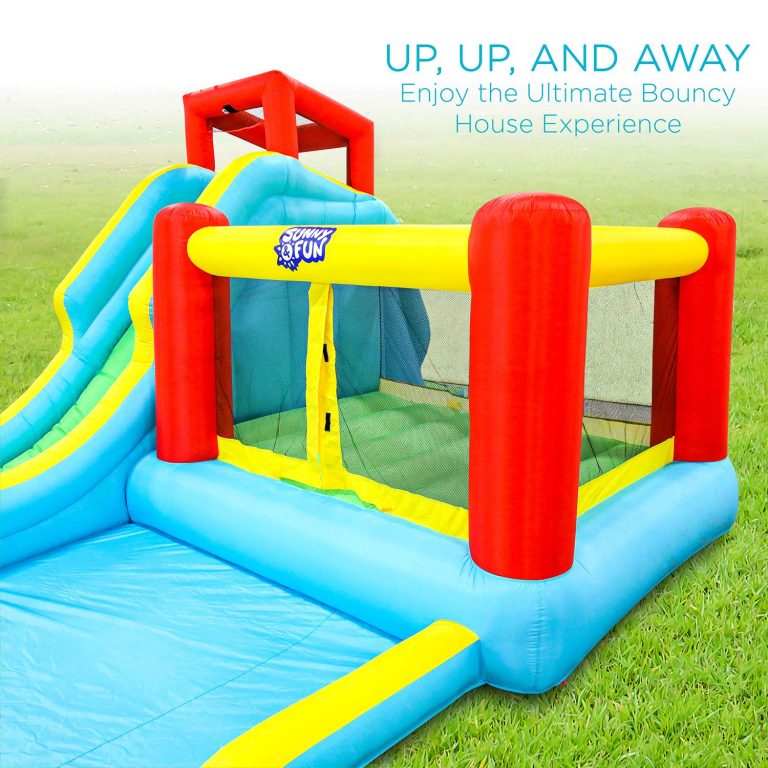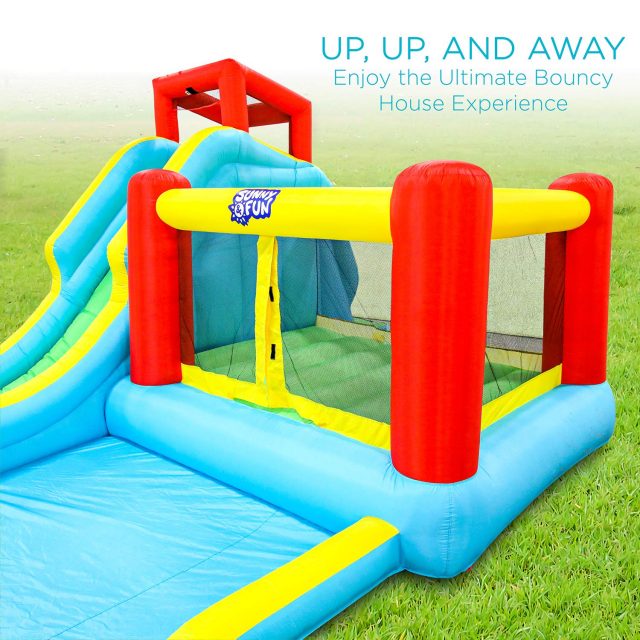 Soccer Ball and Goal: This is another 2 games in one and it can also be used outside or inside, when the weather is crappy!
Activ Flyers: Like Frisbee, but upgraded for today's cool kids, that don't want to be seen playing those "old people" games. They'll love Activ Flyers.
More toys to get your kids outside this summer
Round Saucer Swing: These things are super popular, super comfortable and loved by kids of all ages. If you have a great tree swing tree, you should get a Saucer Swing.
Yard Dice: What could be more fun than Giant Yahtzee!
Body Bumpers: Are your kids constantly fighting? Send them outside in a set of these inflatable Body Bouncers and let them bounce their energy off of one another. LITERALLY!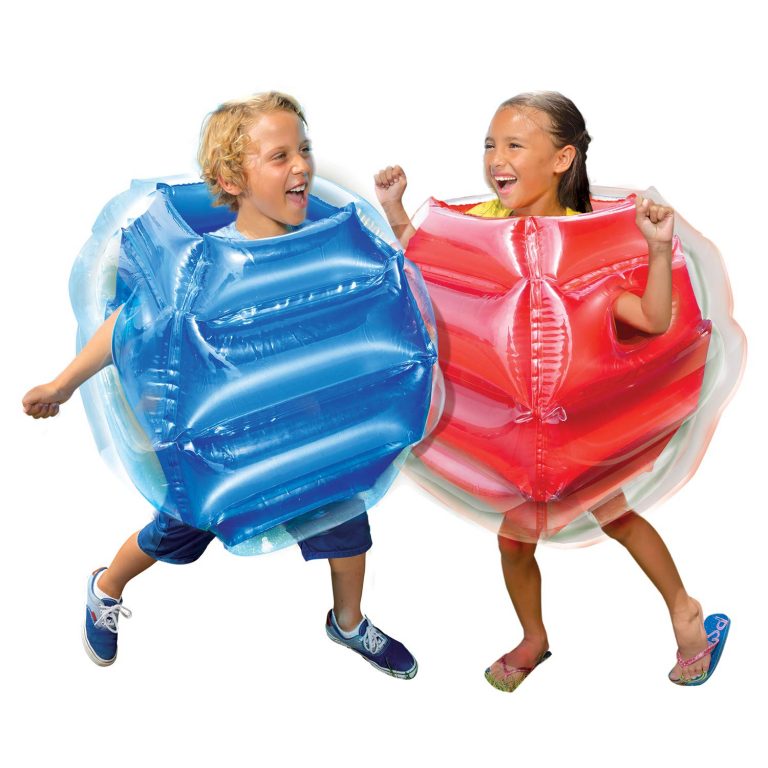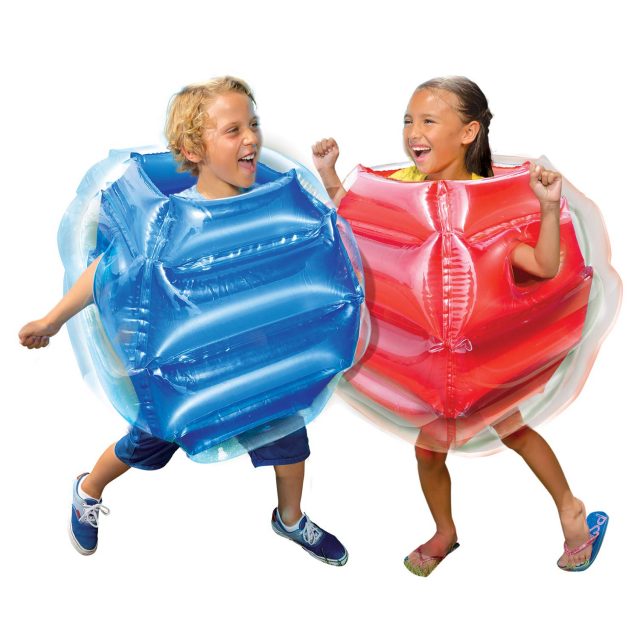 Slip and Slide: It's a summer classic. If you have even the slightest hill in your yard, a slip n slide will keep your kids busy, outside, for hours.
Classic Sprinkler: Some kids need to be reminded about the good old days, when all you needed was a hose, good water pressure and a great sprinkler to have fun! It was like having you own water park!
These are some great gifts that will get your kids outside this summer, more than once, I guarantee it! However, I think the true "Gift" will be giving them and active summer and blessing yourself with a little peace and quiet to regroup and recharge yourself. Plus, it is ALWAYS fun to watch your kids have fun!
Looking for more outdoor fun? Check out Exciting Backyard Science Experiments here.