This little Fall Friend is the perfect and easiest ever fall craft for kids. Just print the template out and trace to have your own little paper bag scarecrow puppet.

*This post contains affiliate links. That means that if you make a purchase after clicking on a link I may earn a small commission at no extra cost to you
Paper Bag Scarecrow Puppet
I love everything about fall. I also love all things scarecrow. Not the scary ones you see in movies but the sweet whimsical ones that you find in old fall drawings. That's why I love this craft, it's so cute and easy to put together. I've features some fun scarecrow ideas here on my page, like the scarecrow cookies and a scarecrow spinner activity. My love for scarecrows is real.
Scarecrow history can be traced back to the Egyptians. They used them along the Nile river to protect their fields fromm quail. You can still see scarecrows in fields around the country but they are mostly used for decorative purposes.
That's why I put together this fun craft. It's such an easy and whimsical way to put together your very own scarecrow! Looking for a craft for older kids to do as well? Check out this wine cork scarecrow!

What you'll need to make the paper bag scarecrow puppet
Colored craft papers
Paper bag
Sharpie
Craft glue
Pencil
Scissors
Scarecrow Template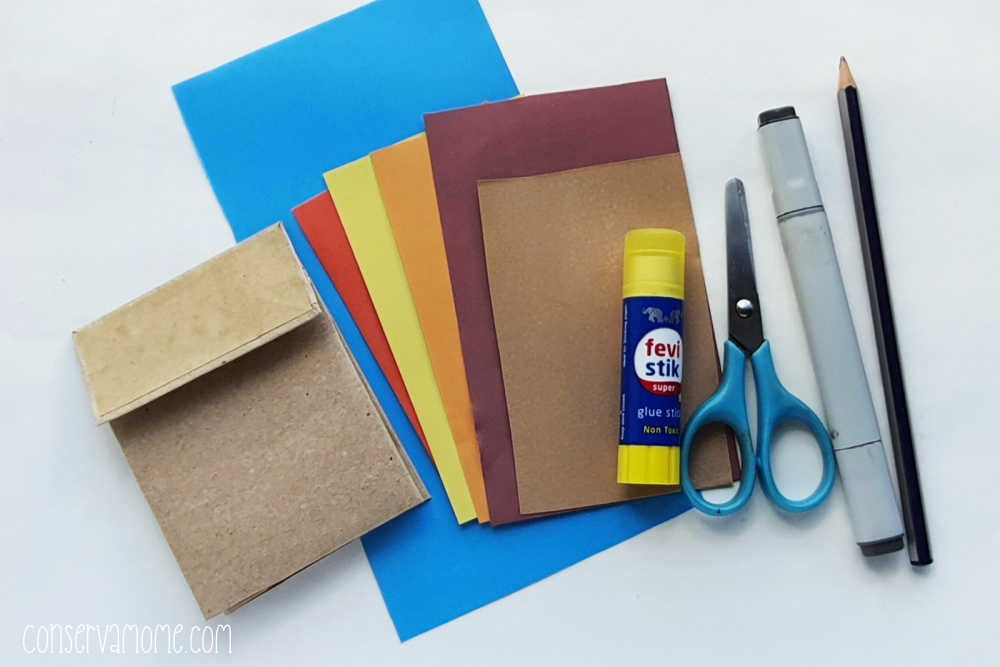 How to make a paper bag scarecrow puppet
Select colored craft papers for the scarecrow pattern. The template includes, head, hat, hat strip, overalls, overalls' strips, buttons, hair, eyes and a nose pattern. Trace the template patterns on the selected craft papers and cut them out using scissors.

Stick the button cutouts (round shapes) on either side of the overalls strips. Stick the hat strip along the bottom side of the hat and stick the hair strips on both sides of the head cutout.
Attach the hat pattern on the top side of the head pattern.
Attach the eyes and the nose cutouts on the head pattern. Use a sharpie to draw the mouth of the scarecrow.

Select a paper bag or you can craft your own custom sized paper bag from brown wrapping paper. We will use the bottom side of the bag as the top side of the puppet pattern. Attach the overall pattern on the open end side of the bag, keeping the leg parts towards the open end.

Attach the strips on the top side of the overall pattern, keeping the button sides overlapped with the overall base. Use a sharpie to draw the button stitches.
Attach the head pattern of the paper scarecrow on the bottom flat side of the paper bag and then flatten the bottom side with the rest of the pattern.

Love scarecrows as much as I do? Then check out these adorable Scarecrow banners for your home!