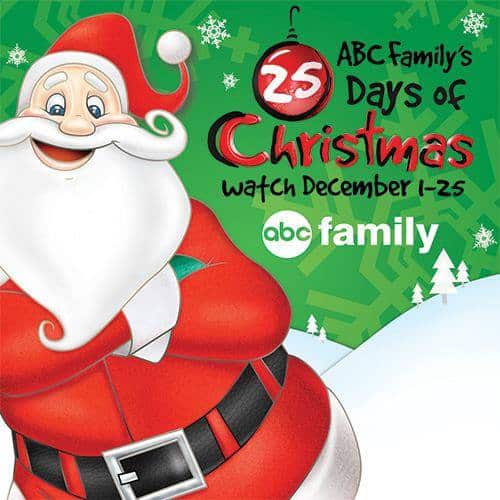 This is truly my most favorite time of the year, to make things even better, ABC Family's 25 Days of Christmas Begins Tomorrow December 1st! So set the DVR's Because the line up is fantastic! You can check out the full schedule below.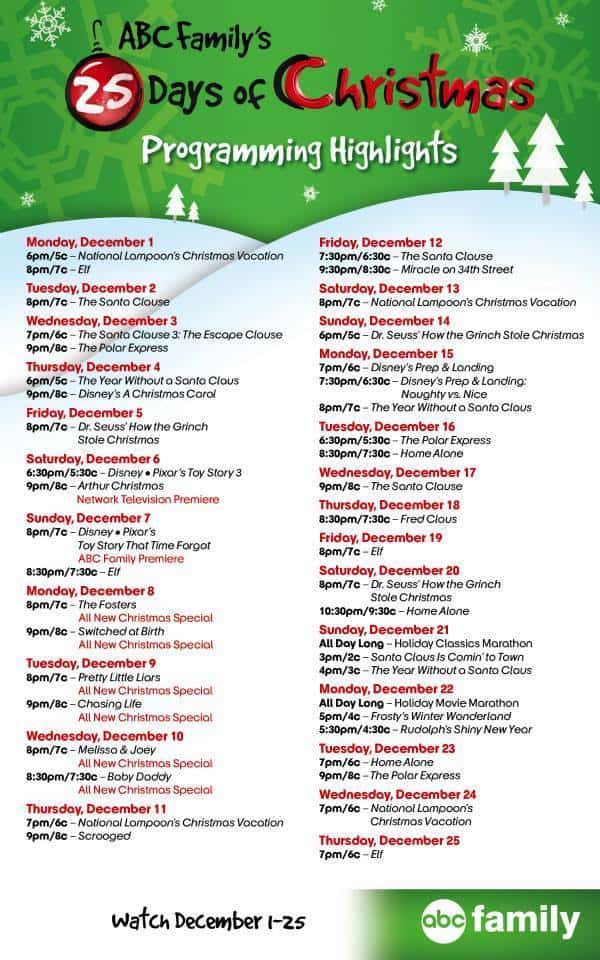 Even some of your favorite shows like Melissa & Joey , Baby Daddy, Pretty Little Liars and Switched at Birth are premiering some All NEW Christmas Specials!
I am most excited about some of my old favorites like Home Alone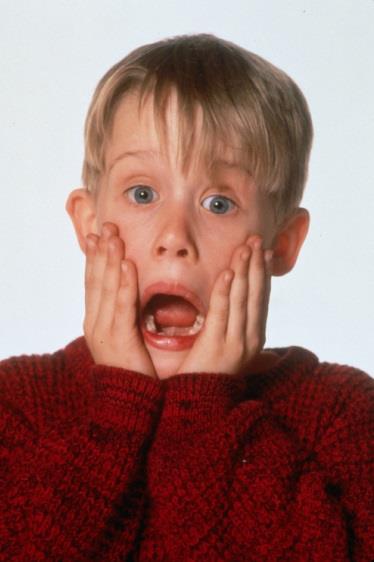 And the Grinch Who Stole Christmas!
So get ready for the Most wonderful Time of the Year with all these fun movies and shows to help make spirits bright. I know I'm ready to have my kids introduced to Home Alone and Elf. While the Hubby and I will be kicking back and enjoying The Griswold's in National Lampoon's Christmas Vacation 🙂