Are you looking for a fun and easy Personalized Candy Valentine's Day Card idea? Here's the perfect card. This sweet card will be a fun way to share a little love with a special touch to all the people on your Valentine's Day card list.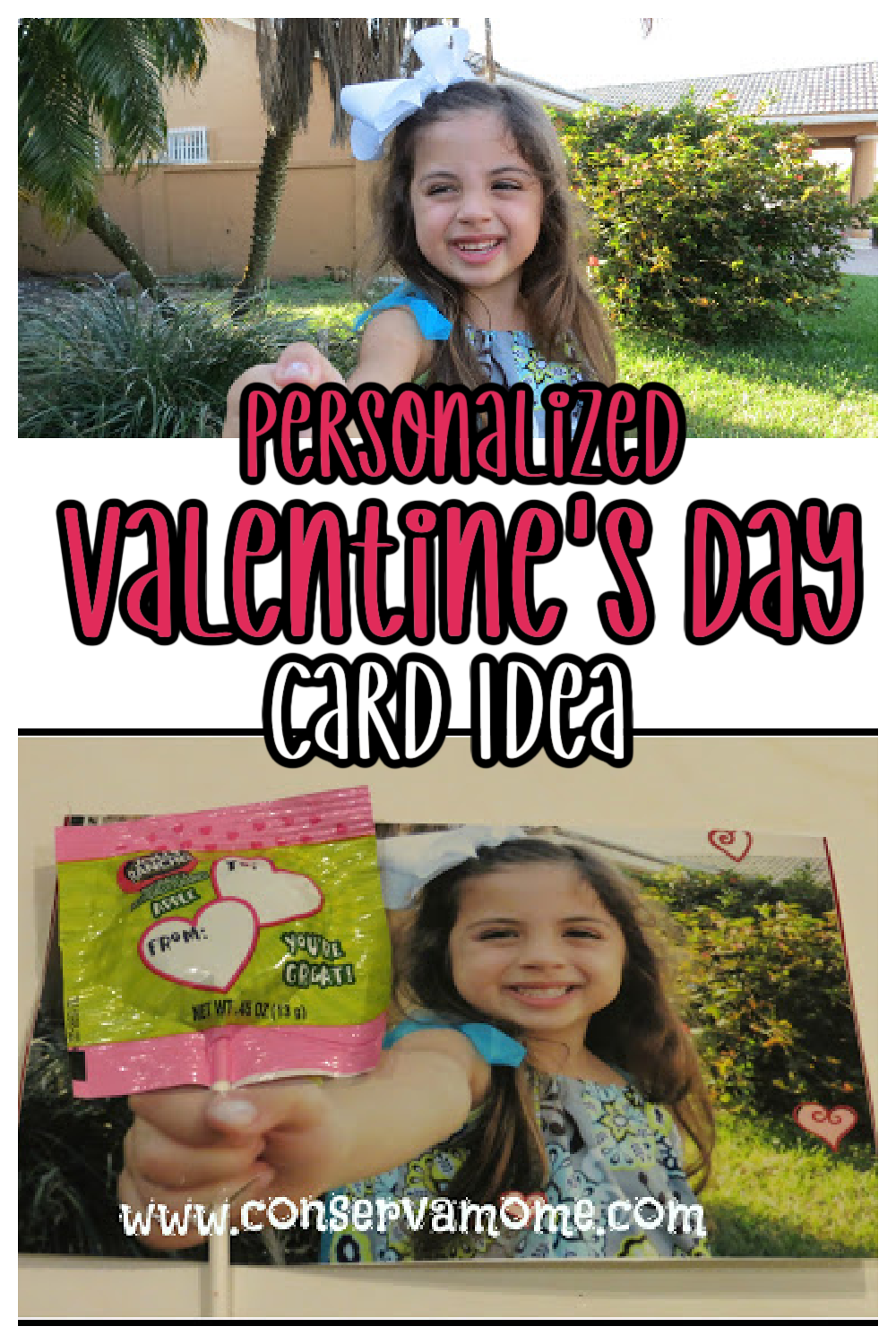 Personalized Candy Valentine's Day Card idea
Every year I am quick to buy the cute little boxed card sets for my kid's valentine's day party. I quickly get them taken care of and I'm all done for the year.
This year I decided to do something a little funner with my kids' Valentine's day Cards so I started browsing through Pinterest and found the cutest idea! 3-D Cards! It's so easy to do if I can do it, Anyone can! All you need to do is have a little patience and a camera and you are good to go!
How to make Personalized Candy Valentine's Day Card Idea
I took (a few pictures of Princess Gigi):
As you can see it was a little harder said than done.lol
Finally I chose the one I liked the most and used a program (www.picmonkey.com) to fix it up and add some Valentine's Day embellishments.
I then printed the picture out and cut two holes where the hand goes.
Stuck a lollipop in it and Voila! We've got Valentine's day card for her classroom!
This is such an easy card idea to make and super cute. Best of all it's a personalized way to share some love.