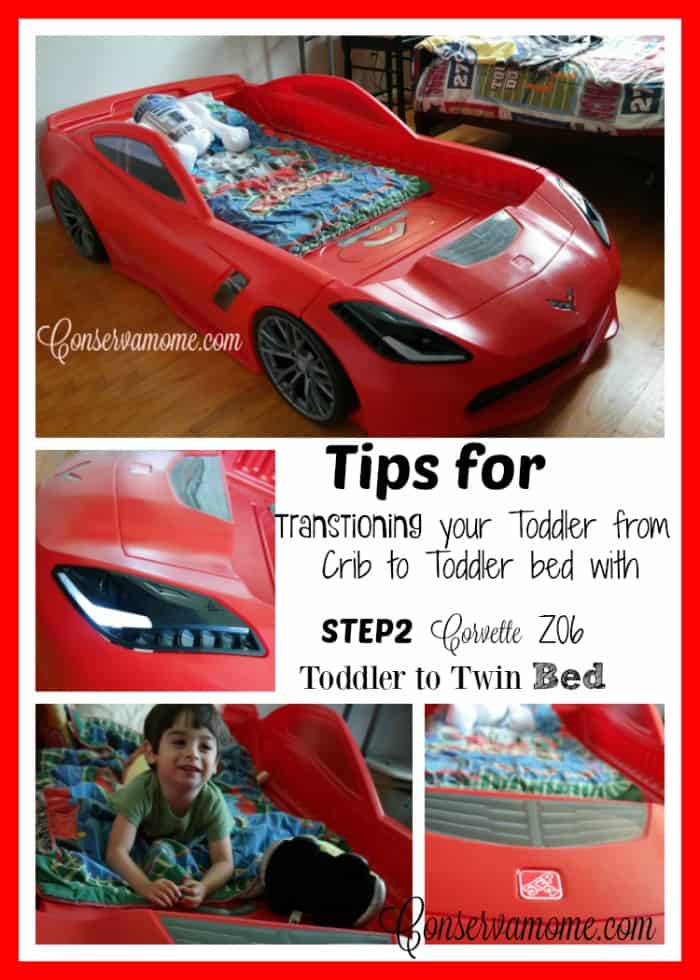 Disclosure: Although I received this product free of charge. All opinions are 100% mine.
4.0 has had a rough go at it with a new baby, a move and now loosing his beloved crib. We knew we needed to make the transition from crib to bed fun and most important easy. After 3 older siblings and countless hours of sleepless nights I've learned that putting your little one in a toddler bed can be exhausting and incredibly stressful on everyone. So when I had the opportunity to try out the Step2 Corvette Z06 Toddler to Twin Bed I knew this would be the perfect way to kick off the transition. So check out some  Tips for Transitioning Your Toddler from Crib To Bed with Step 2 Corvette Bed!
Transition only when they're ready
The most important thing to remember when transitioning your little one is that you need to make sure they are ready. Any time before that will just create a headache. 4.0 is heading into 3 and a half and has mastered the art of climbing out of his crib. Which signaled to us that it was time. Your little one,believe it or not will let you know. From climbing out, to getting to big, these might all be signs it's time to transition. If you see they're still sleeping well in a crib then don't push it.
Safety First!
When you begin looking for a toddler bed make sure that it's one that has safety features that will keep your little one safe. Remember they've slept in the safety of a crib their whole life. Putting them in a big bed comes with responsibility one they may not be able to handle while sleeping. We've all experienced little feet in our face or the child who's all over the bed. So it's important to make sure they are safe. Which is why I love the Step2 corvette car with deep sides that will keep your little one safe inside. No rolling out of bed. There's nothing worse than being awaken by a crying child that rolled out of bed. Most important you need a bed that you don't have to put against the wall. They'll be safe from all sides with this bed.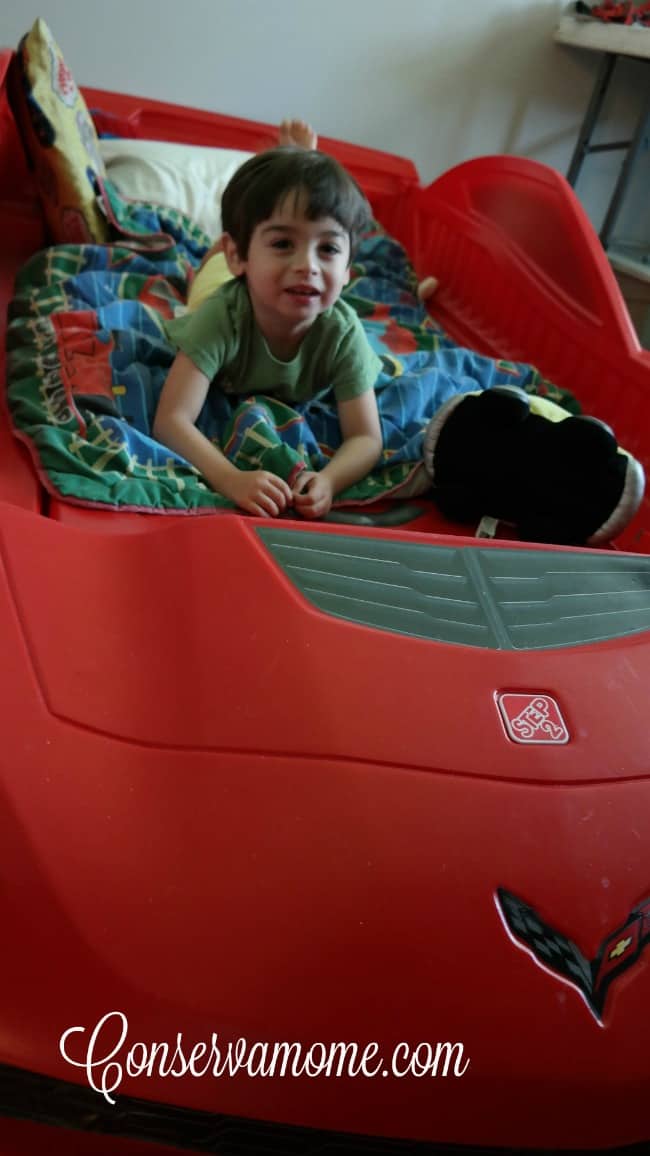 Night time can be Scary
Chances are if your little one wakes they'll be scared at their new surroundings so it's important to keep a light in the room,especially if you want them to find their way to you or just feel comfortable knowing they're safe. The Step2 Corvette has built in headlights that light up giving a soft glow that will give your little one the feeling of safety and you peace of mind.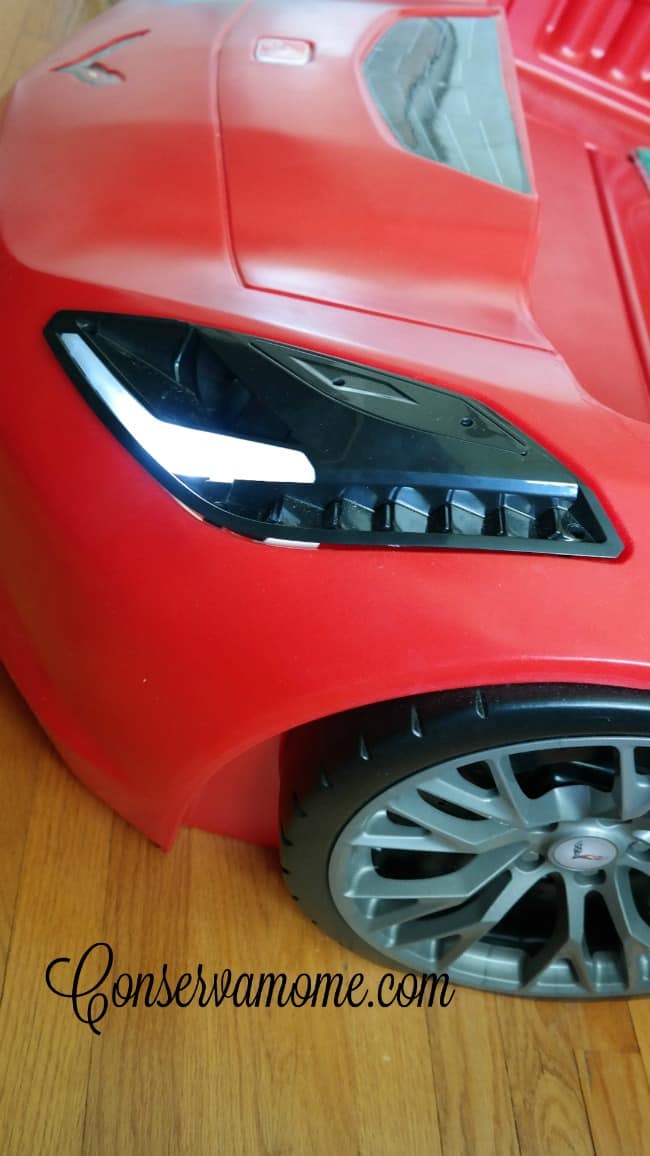 Make it fun!
Getting them to bed can be exciting but keeping them there will be hard. So make sure they are in a bed they won't want to leave and ready to ride into sleepland in. 4.0 is a huge fan of cars so this was the perfect addition. This bed is so perfect and so fun and best of all so easy to put together it was so stress free for all of us! Most important we found something we knew he would love and make this new milestone fun! This bed also includes a fun car track if used with the toddler option which makes this bed a ton of fun even when your little one isn't sleeping.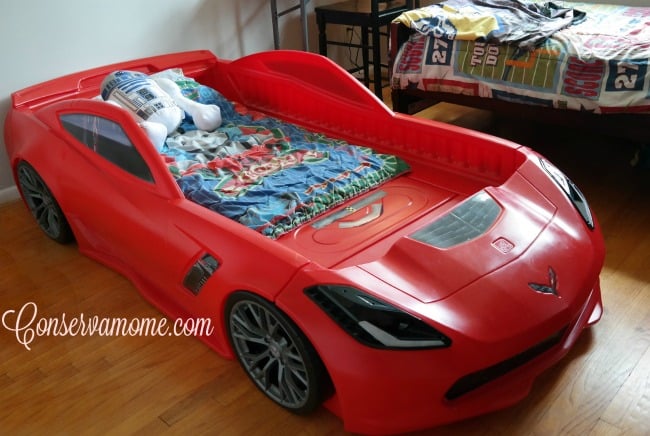 Get something that will grow with them.
Nothing is worse than getting a new bed, that is why I was so happy to see that this bed grows with your toddler. You can put their crib mattress in it to begin the transition (and keeping something that they are use to) while allowing him to keep this fun bed for years to come because you can put a toddler mattress in when they outgrow the toddler size.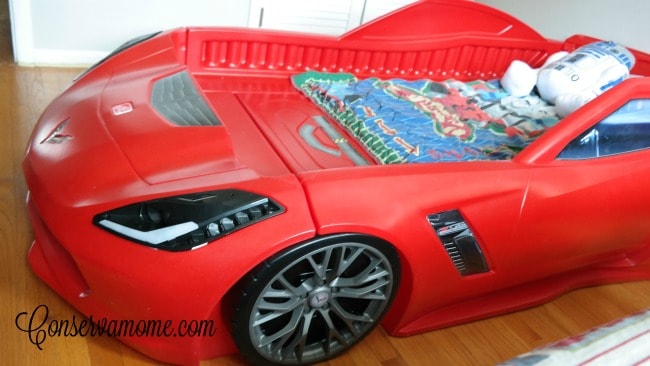 Get a quality bed
Make sure when purchasing the bed you get a bed from a company you can trust. You're putting your treasured little one in a bed that will keep them safe and sound. That's why I love this bed because our family loves and trusts Step2. This quality manufacture that makes most of their products in the USA is the perfect product to transition our little treasure. We Step2 for so much,trusting them with our baby during the night was only natural.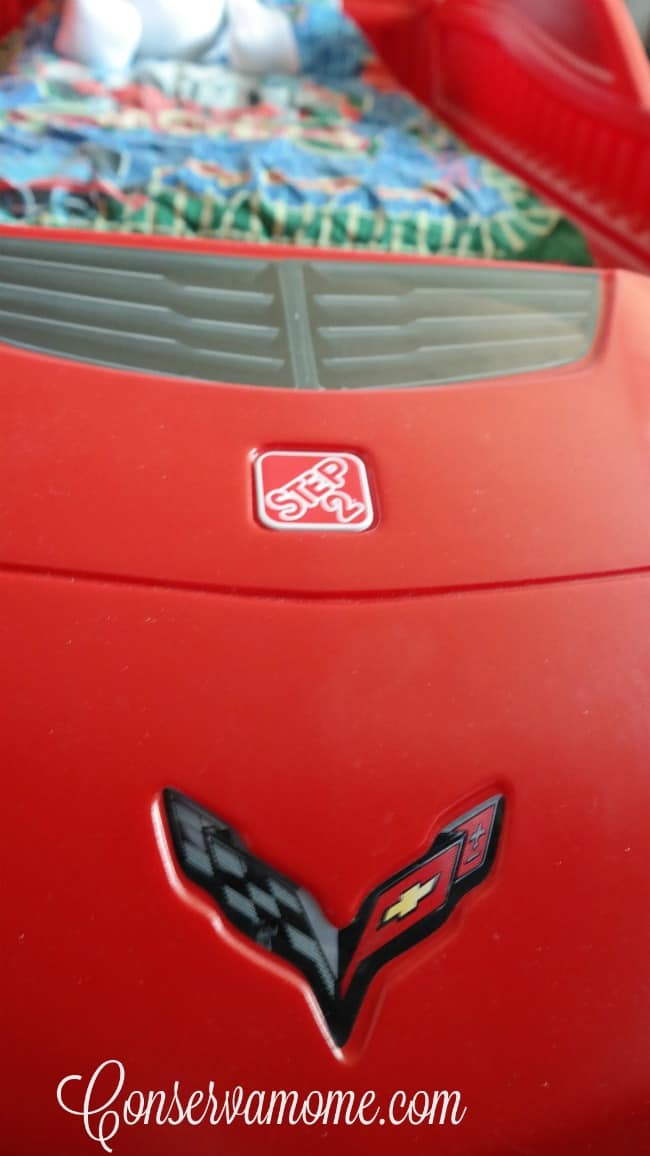 Transitioning your toddler to a bed can be hard, it may even be impossible for some. So be ready to have patience, understanding and most important time. That being said, make the transition easier with a fun bed like the Step2 Corvette Toddler to Twin bed. Your little one will fall in love and you'll feel good knowing they are safe and sound when sleeping.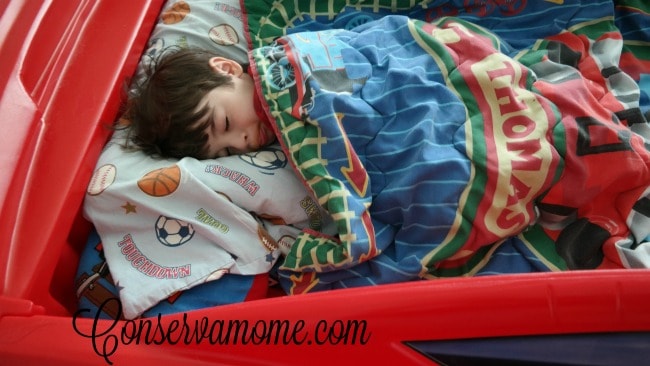 You can purchase this car exclusively at Toys R US! Check out other fun beds & products over at Step2!
Don't forget to get social with Step 2 on Facebook,Twitter, Instagram and Pinterest to keep up with all the latest news, and more!