Check out this fun new way to dye Easter eggs! This Tissue Paper Dyed Easter Eggs is A Unique Easter Egg Dying Tutorial.
Dying Easter Eggs is always a fun way to get ready for Easter. We've all done the little tiny paint pills in vinegar to paint eggs. However, there are so many great ways to dye Easter Eggs. Best of all you pretty much use a variety of ingredients and products to make your Easter Eggs unique. Below is a fun and easy way to think outside the box when it comes to dying your eggs this Easter 🙂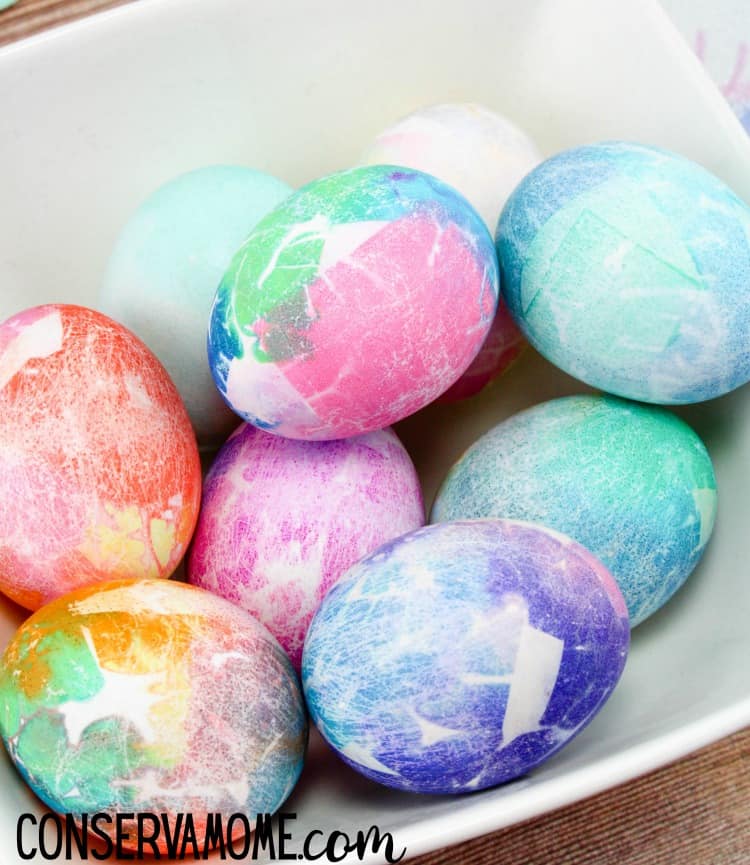 What's Needed
– Hardboiled Eggs
– Bleeding Tissue Paper (Has to say bleeding for it to work)
– Spray Bottle of Water
– Paper Towels/Newspaper
– Optional: Latex/Plastic Gloves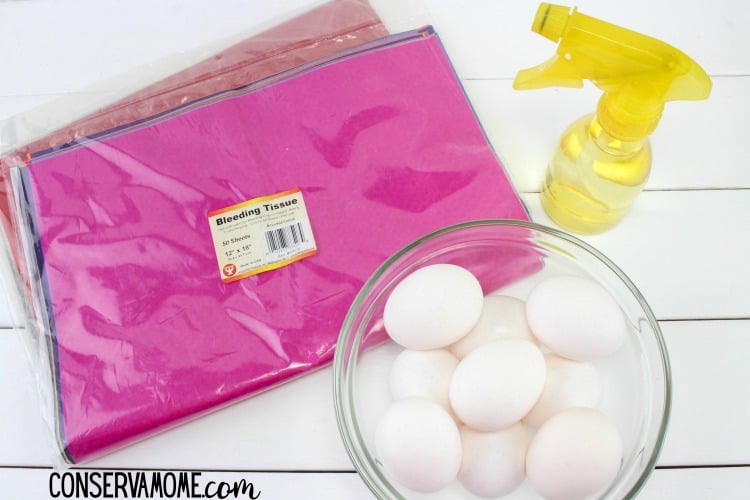 Directions
1. Cut tissue paper into small pieces. They don't have to be perfect, we made
some rectangle, square, and triangle.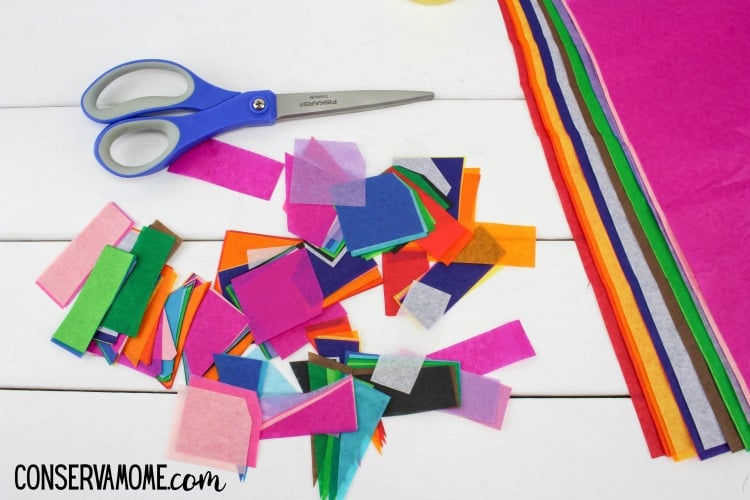 2. Place the hardboiled eggs on layers of paper towels or newspaper. Spray the
eggs with water and place pieces of tissue paper all over it. Mix and match colors
to give it a super fun look. (Use gloves at this point if you do not want any coloring
on your hands because it will transfer off the tissue paper. We did not use gloves
and the coloring was off our hands by the next day.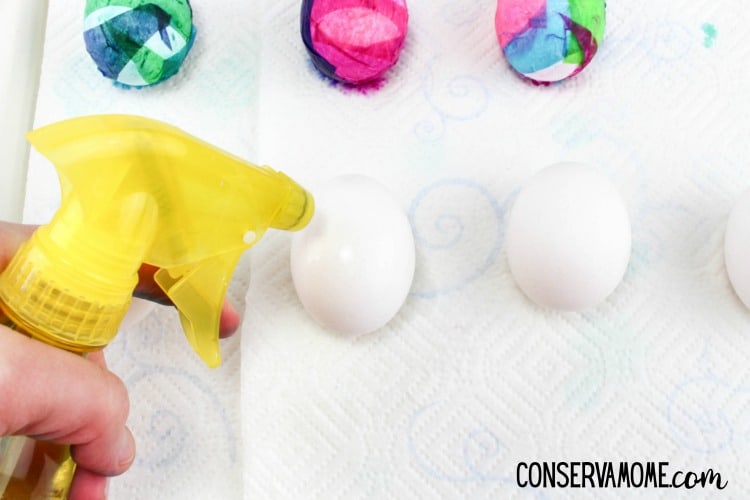 3. Once the paper is placed on the egg, spray the egg again with water making
sure all the tissue paper is laying down.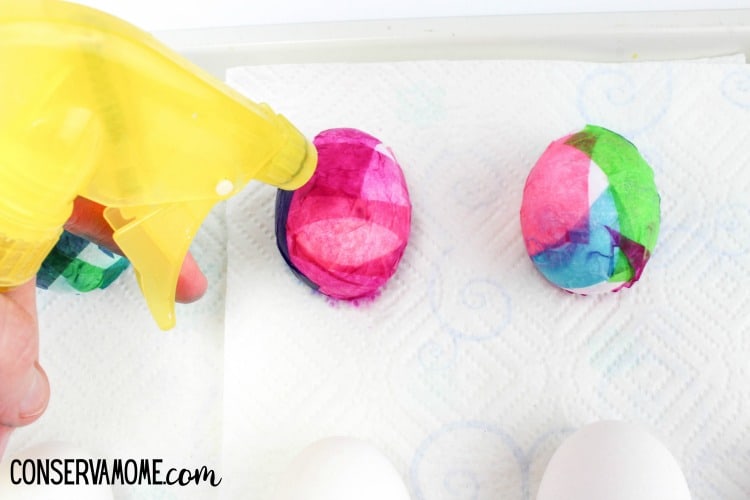 Let dry.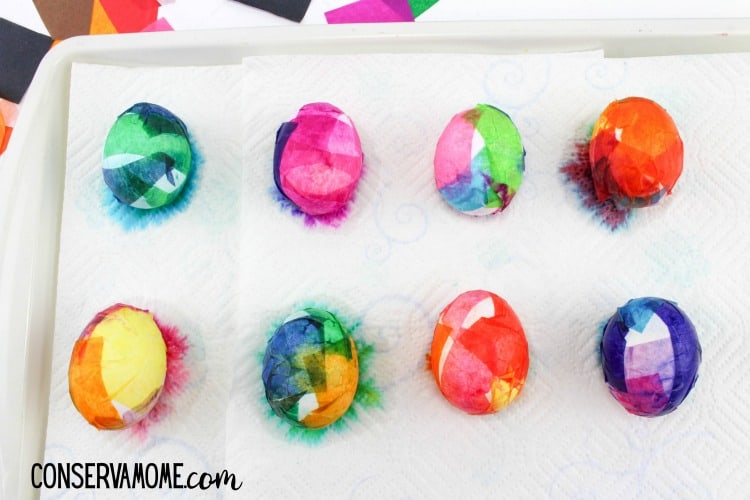 4. Once the tissue paper is dried, peel off the egg and discard. You'll be left with a
gorgeous looking Easter Egg!!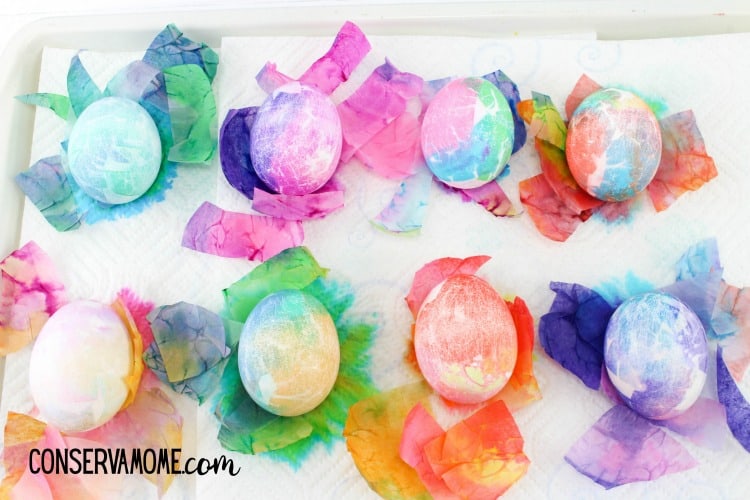 5. Store in refrigerator if you plan on eating them.
Aren't they adorable!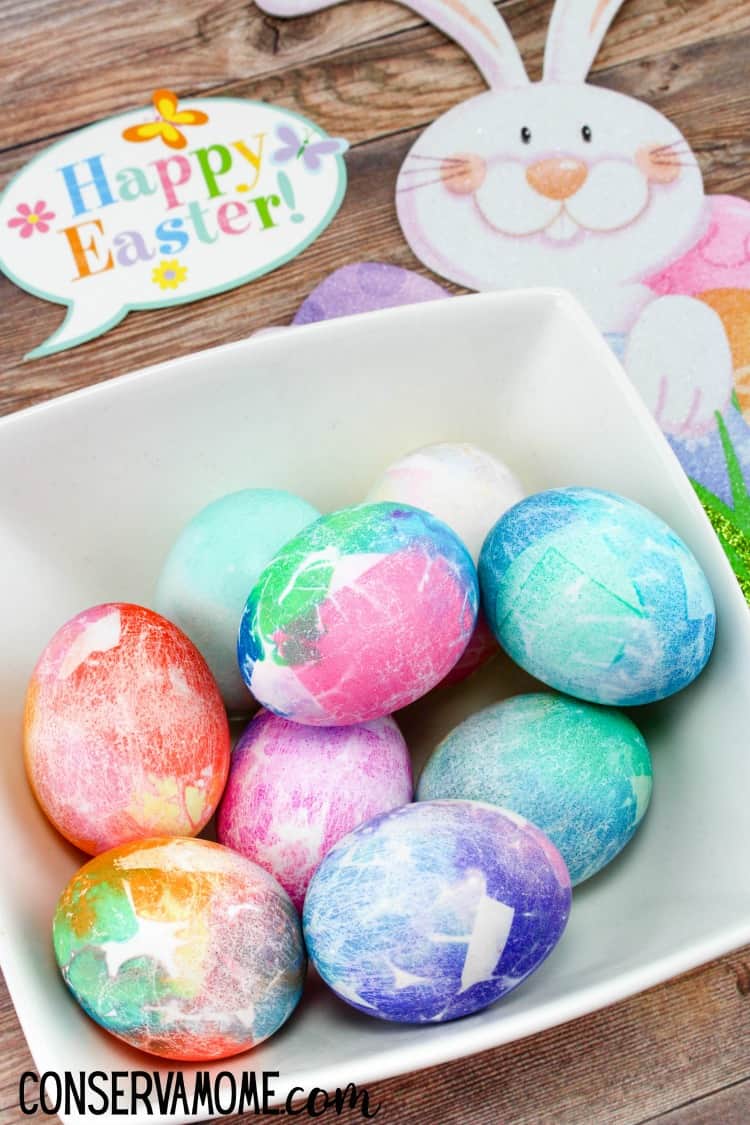 Most important crazy easy! Everyone will be amazed at the pretty colors and most important you'll know how easy it was to make!
Looking for other great Easter Egg projects ? Check out 25 Easter Egg decorating ideas here.