Here are 25 of the cutest and funnest Easter Egg Decorating ideas for you to try out. Think outside of the box with these fun ideas.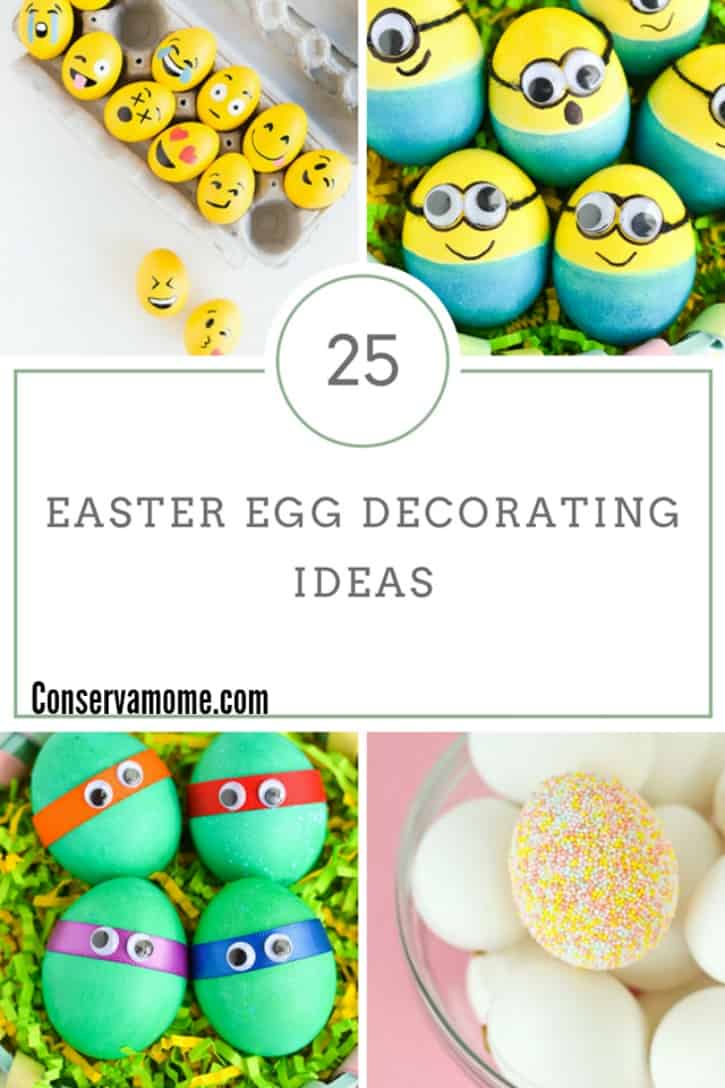 Easter is on it's way! Before you know it, it will be time to decorate Easter eggs again! From toddler-friendly to adults we have 25 Easter egg decorating ideas for the whole family. Whether you are dyeing or even painting your eggs this year, there is something for everyone.
Growing up, I always looked forward to decorating Easter eggs, and now, it's even more fun now that I'm a mom! Dying and decorating Easter eggs together is one of my family's favorite Easter traditions. Drugstores and grocery stores are stocked full of different egg dying kits and supplies the minute Valentine's Day ends! However, these seriously fun and creative ideas add a unique twist on the traditional Easter egg. You can make some of these decorations with items around your home and even turn your Easter eggs into adorable crafts. There are so many fun ways to decorate your Easter eggs, that you won't want to stop at one.
Easter is always a fun time of year. It brings about the start of spring and also time spent with family. Whether you are making a simple egg design this year, or you're looking to add a little more personality to your Easter eggs, there is something on this list you're bound to add to your list this Easter.
Happy Egg Decorating!