As a new parent, you'll face a lot of little hurdles such as colds, teething and colic your baby's first year. That's why it's important to have products to help you survive baby's first years. Check out why I've used Boiron® products with my littles and how they helped me keep my sanity. Disclosure: This is a sponsored post on behalf of Boiron and PTPA. However, all opinions are 100% mine.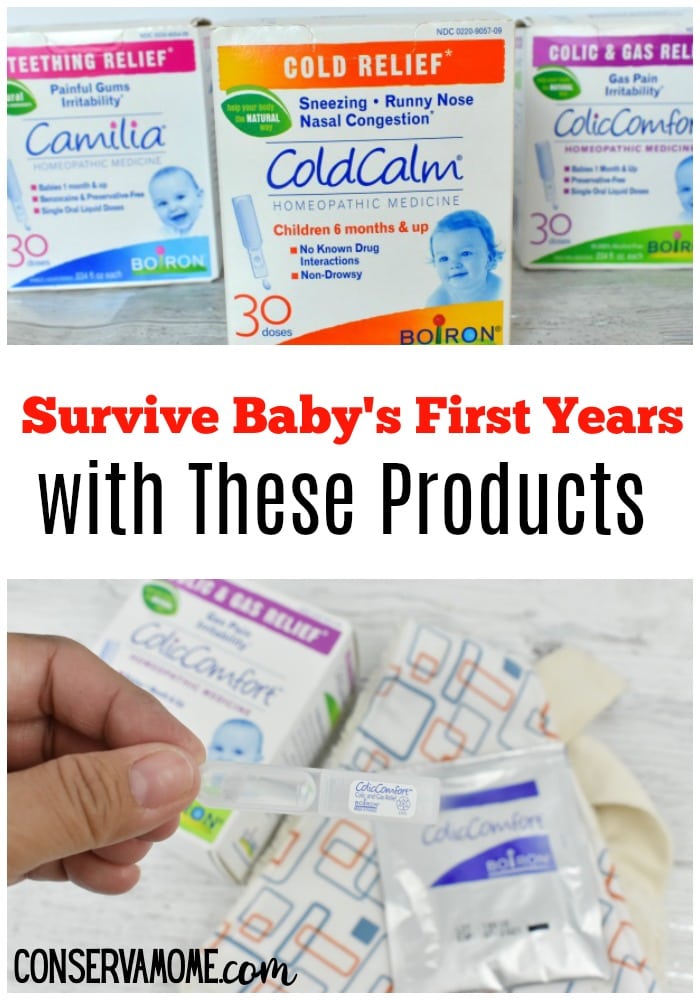 Survive Baby's First Years with These Products
There are a few ailments that most babies go through that can leave parents at a loss. I remember dealing with some of baby's firsts; baby's first cold, colic and teething. I couldn't figure out what to do. Having a baby with colic, a cold or teething issues really can add stress not only to the baby but to parents. Even though books and the internet can tell you what to do, some of the information can leave you overwhelmed and in the end, you'll always need a little extra help.
You want to be proactive but at the same time, there are so many products out there that claim to be the best course of action. Even after 6 kids, there's one brand that has always stood out when it came to helping my littles get relief during their first years: Boiron.
I already trusted Boiron for many discomforts for my husband and I, especially when we had colds. Their ColdCalm® has helped us kick many colds to the curb at their onset.
So, it was natural that we would put the same trust in the same brand for our little ones.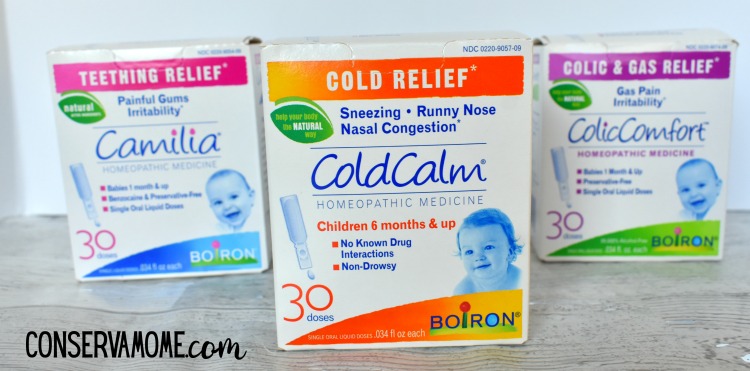 Homeopathic help for your little one
There's something to be said about homeopathy. I've used it to help keep my family healthy for years. Homeopathy, a therapeutic method of using highly diluted substances to relieve symptoms, has been used for over 200 years. Homeopathic medicines work with the body to help restore balance and relieve symptoms. They don't just mask the problem, like many drug store medications, they help restore with a "gentle action" on the body.
Boiron has a great selection of products that use homeopathy to help restore balance to your little one's system. Read on to find out why they're so amazing.
Help your baby with teething
Camilia® (for babies 1+ months): One of the top homeopathic teething medicines, available in both natural health food stores and major drug stores such as Walgreens, CVS and RiteAid. It's available in over 17 countries, and is the #1 selling homeopathic teething medicine in USA natural food stores, Canada and France. This fantastic medicine has been awarded the Parent Tested Parent Approved® (PTPA) Seal of Approval. The PTPA certification is ranked as one of the top most recognized certifications in the marketplace and has gained the trust of millions of consumers in North America. It's a fantastic homeopathic temporary relief of symptoms of teething including painful gums and irritability. Most important it helps relieve minor digestive disorders sometimes associated with teething.*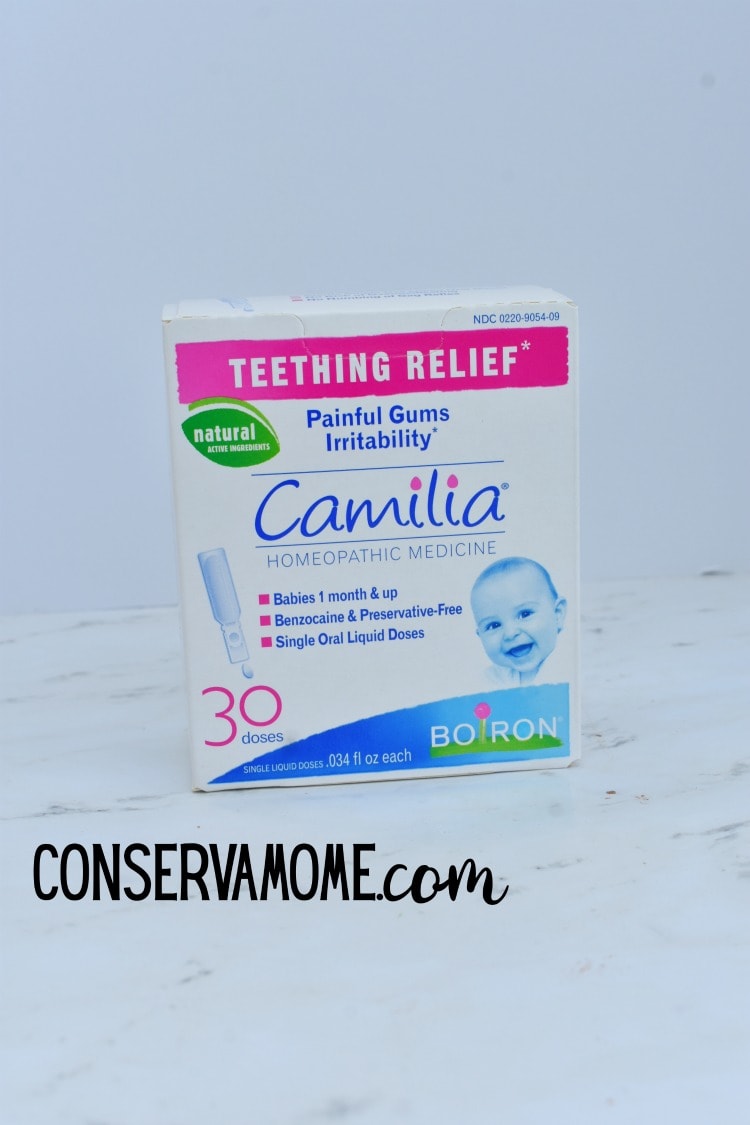 Help your Baby with Colic
ColicComfort ® (for babies 1+ months): Temporarily relieves symptoms associated with colic, including gas pain and irritability.* It's made with earth-sourced active ingredients traditionally used for a colic, and are gentle on your little one's body. Even if your baby doesn't have colic, they still may have gas pains every now and then from swallowing air, or after some formulas or certain foods (for me, it's beans). So, keep ColicComfort around for those times your little one has a gassy stomach causing discomfort. Relief is just a twist and squeeze away with these easy to use single-use liquid doses. Just twist off the top and squeeze the small amount of liquid in the baby's mouth. It gets absorbed sublingually. You can even give it to your baby before meals. There are no known drug interactions.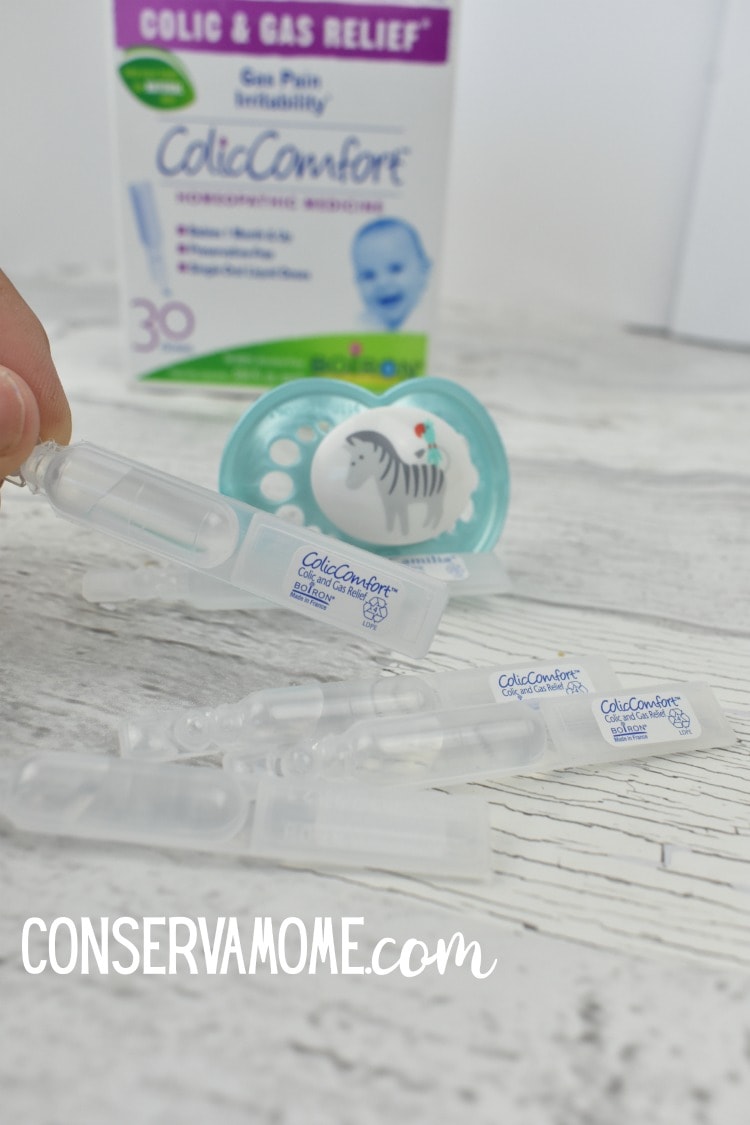 Help your Baby with Colds
ColdCalm Single-Use Liquid Doses (for babies 6+ months) : Temporarily relieves cold symptoms such as sneezing, runny nose, and nasal congestion.* Did you know that babies can catch up to seven colds in their first year? It's hard to comfort a baby with a stuffy nose and barking cough. Be prepared by keeping ColdCalm around. The gentle on your baby product comes in travel-friendly single-use liquid doses (in foil packs of 5 doses), so you're always prepared – especially if you're on vacation where your baby may be exposed to more germs. Plus, ColdCalm can provide relief at any stage of a cold – from the onset to the final stages. There are no known drug interactions.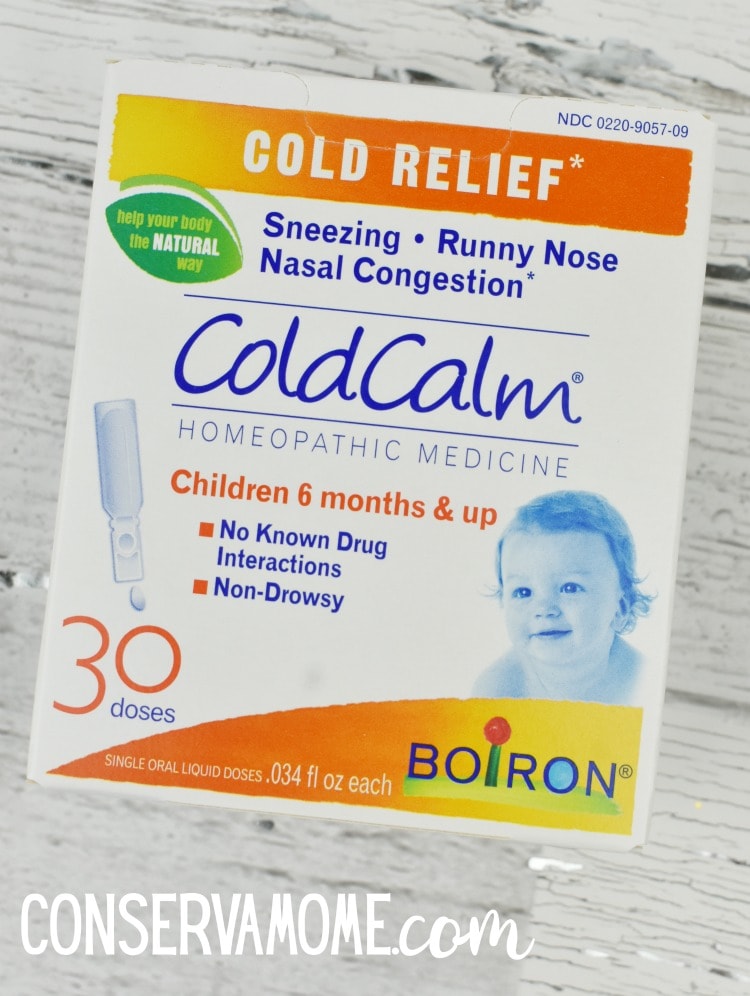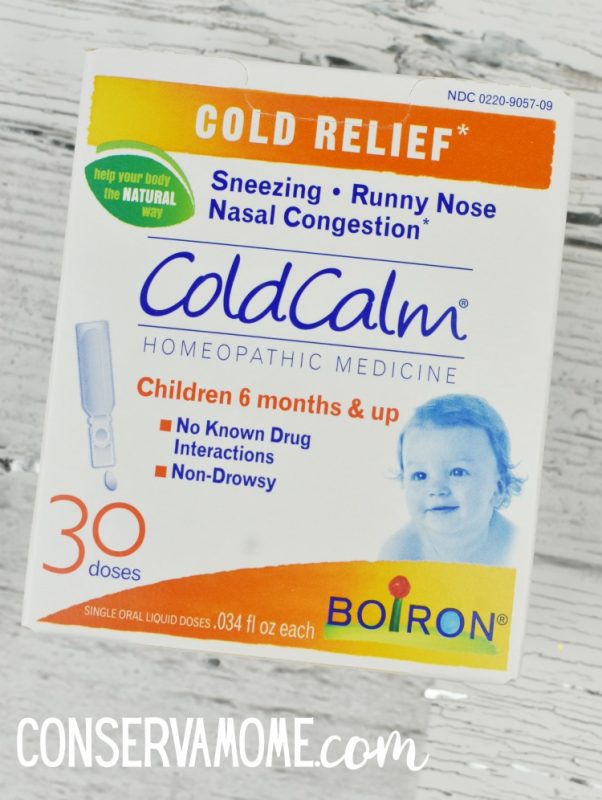 What makes the products even more amazing is that they come in single-dose form. No guessing how much to give, no worries about losing the cup to dispense medicine. Single-use liquid doses provide a stress-free solution for parents.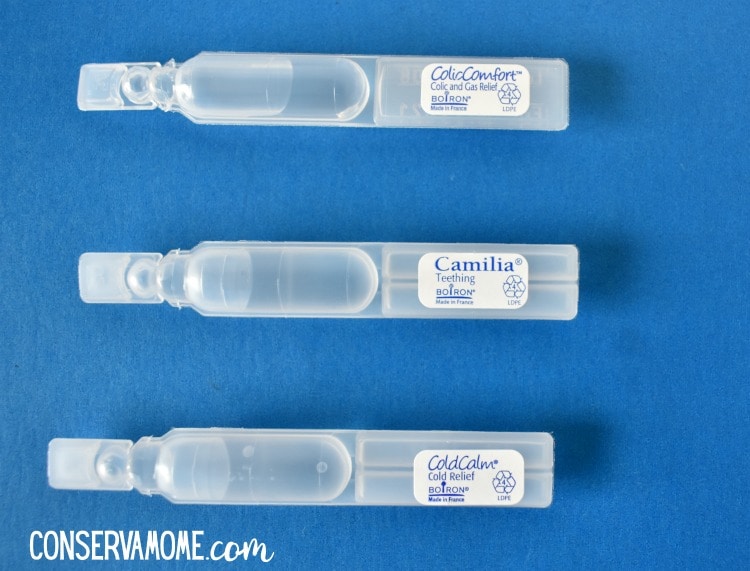 They are portable, hygienic, pre-measured, and free of sugar, lactose, and flavors.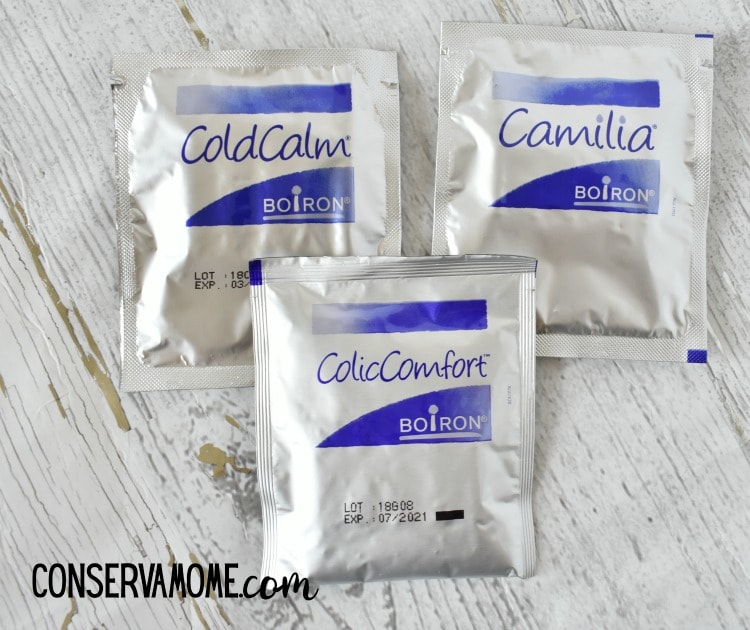 These products aren't just great at helping your little ones with discomfort associated with colds, teething and colic but they are convenient for your busy life.
Helping your littles feel better just got easier, most important helping you give them that necessary relief. Check these products out for yourself and see why they are so popular with new and seasoned moms like myself.
Make sure and stay social with Boiron to follow along with all their latest news, stories, coupons and more.
Follow them on Facebook, Instagram, Twitter, & Pinterest.
*Claims based on traditional homeopathic practice, not accepted medical evidence. Not FDA evaluated