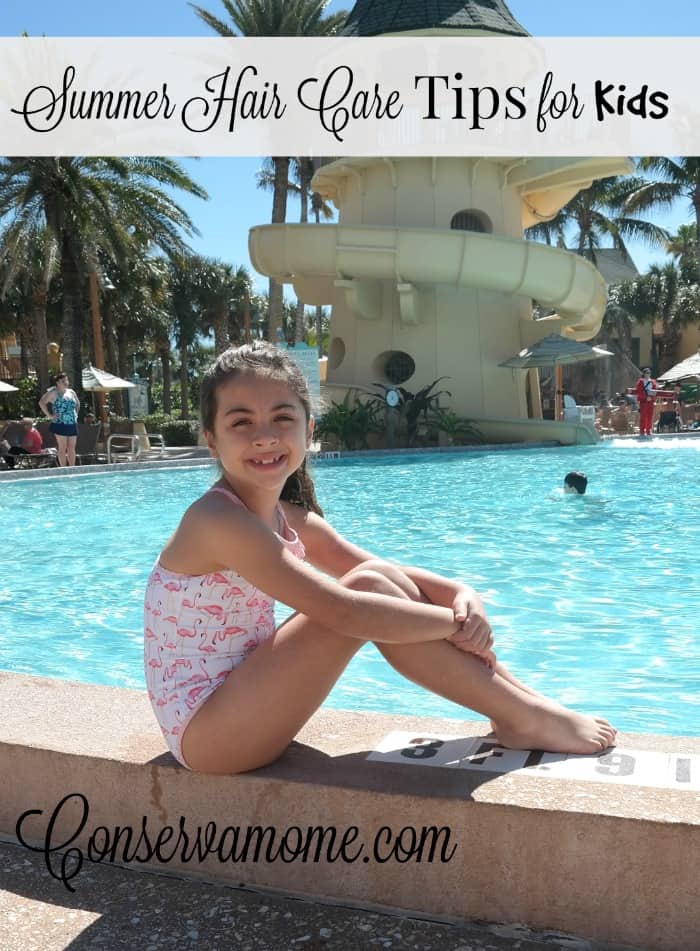 Summer is here! Which means pool, sun and fun! However, during the summer kids hair can suffer a lot of damage. So in order to protect my kids hair I went to one of the experts to find out what tips she had on making sure my kids hair didn't suffer the long term effects of summer fun! So check out below some great Summer Hair Care Tips for Kids  from the amazing Cozy Friedman, founder of SoCozy and Cozy's Cuts for Kids:
Though brightly colored hair has come into fashion lately, green hair from too much time in the swimming pool hasn't. Summer can be rough on kids' hair. Here are some of my top tips for tackling the harsh effects of pool chemicals, salt water, and the sun:
Think of your hair as a sponge. When a sponge is already wet, it doesn't soak up the 'spill' as easily if it were dry. So soaking it with the New SoCozy Swim Leave-In Treatment + Detangler prior to swimming prevents hair from soaking up the chemicals in water to avoid further damage to summer strands.
Hair shoulder length or longer? Secure in a tight bun on the top of your child's head to make it harder for pool water to be absorbed.
Treating hair post swim is a must. Activated charcoal which is featured in the SoCozy Splash Swim 3 in 1 Shampoo + Conditioner + Wash, specifically absorbs and removes those unwanted green tones.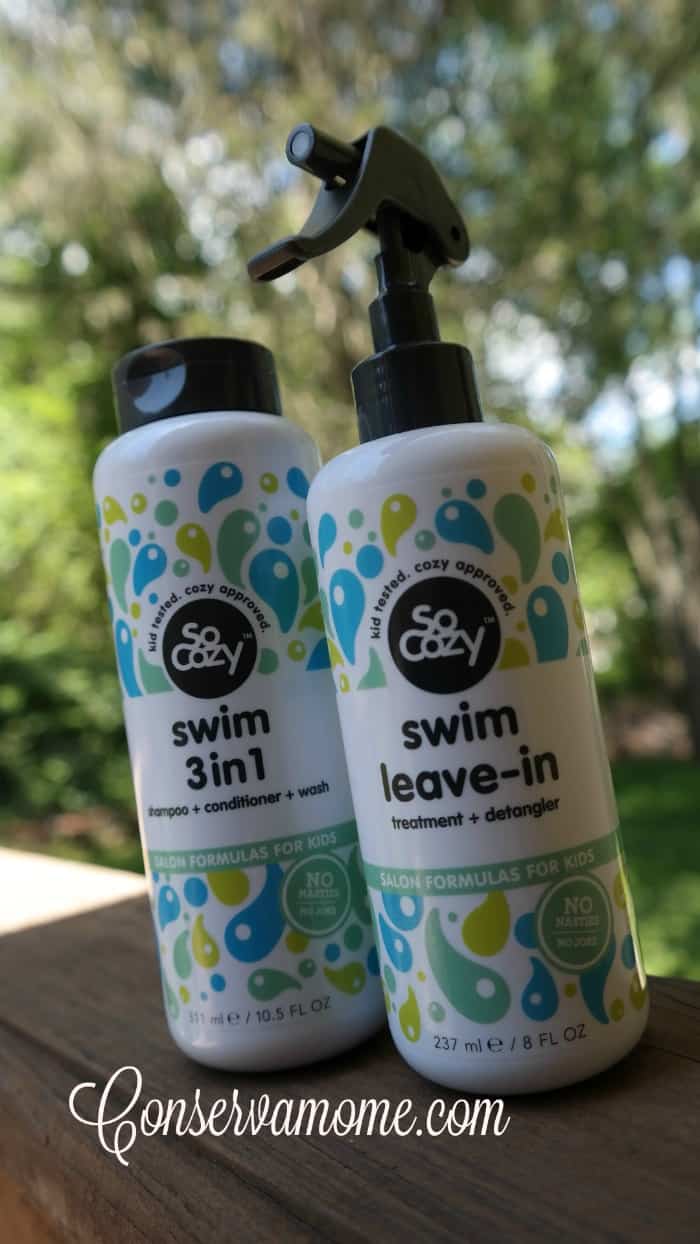 About Cozy Friedman
If you bottle over 20 years of experience and expertise about kids' hair, you've got the SoCozy line of products created by Cozy Friedman, the woman who founded the first children's hair salons in New York City. Before buzzwords like parabens and phthalates, Cozy adopted a higher standard for her products that relies on quality and integrity, not chemicals and preservatives.  Today, that standard is a promise: "no nasties—ever," and that means peace of mind.
SoCozy is So Smart, So Safe, So Easy and So Cool:
So Smart: Genius is more like it. SoCozy believes knowledge is power, which is why education is at its core—the pulse of the brand—so you'll always find the latest advice, solutions, tips, and trends.
So Safe: No nasties in here; just good, clean, honest formulations with ingredients that perform at the highest level. SoCozy is always safe and effective, and completely non-toxic.
So Easy: Because being a parent isn't always easy, SoCozy makes hair care that is. These simple, fun, multi-functional products streamline tub time to make styling a snap.
So Cool: Take a strand. SoCozy encourages and supports individuality. For all kids and any hair type—SoCozy's mission is to build confidence and inspire originality.
Make Sure and Get Social with SoCozy:
SoCozy Twitter
SoCozy Facebook
Save
Save