Summertime is the perfect time to head out and enjoy some fun adventures with your little ones. Check out Summer Essentials for Baby & Toddler to help make all the adventures you go on a breeze. #BJsSmartSaver Disclosure: This is a sponsored post on behalf of BJ's Wholesale Club. However, all opinions are 100% mine
It's almost summertime which means you'll probably be hitting the road for many adventures with your baby or toddler. This also means you'll probably have to step outside of your comfort circle when it comes to taking them places as well as getting their needs taken care of. That's why I'm here to bring you some great Summer Essentials for Baby & Toddler that you can easily find at BJ's Wholesale Club! These essentials will help make any adventure a fun one allowing you and your family not to skip a beat.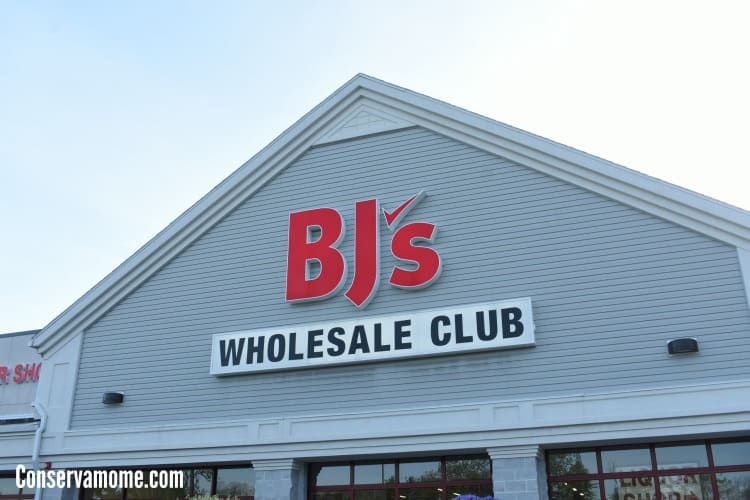 Getting around with a baby or toddler brings its own set of challenges that are distinctly different from traveling with school aged children. Those challenges are even bigger when you travel away from your city/town. So it's important to have those essentials that are lightweight and functional for your newest adventure. Check out a few travel must-haves that will make life easier when out on the road or abroad.
A Good Sippy Cup & Snack Holder
There are a few reasons why remembering a sippy cup is important. Having one without a lot of pieces that is easy to clean is a must.  That's why I love the Nuby Clik-It No-Spill Cups, that comes in a convenient 4-pack at BJ's. This fun sippy cup set is fantastic because it has minimal pieces, it's easy to clean and perfect for little hands on the go – plus it's an incredible value!
There's nothing worse than spilled snacks so while your little one is feasting on some goodies, it's important to keep them contained.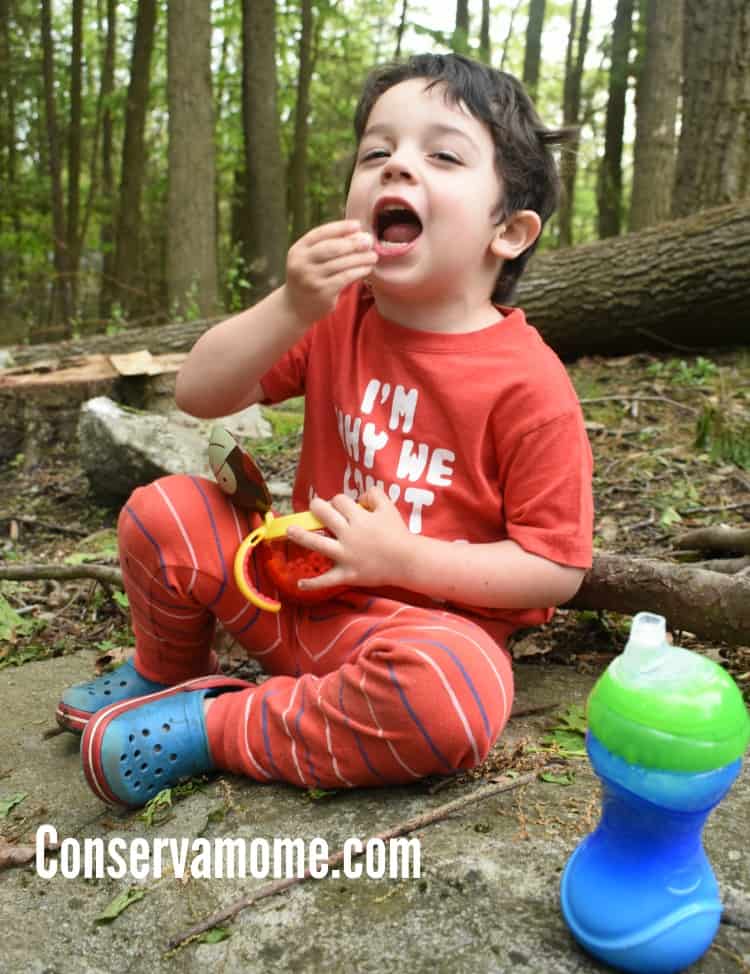 So keeping them safe and sound in the Skip Hop Zoo Snack Cup (comes in a 2 pack) is a must.  Best of all they are easy to take anywhere and you won't have them spill all over the place.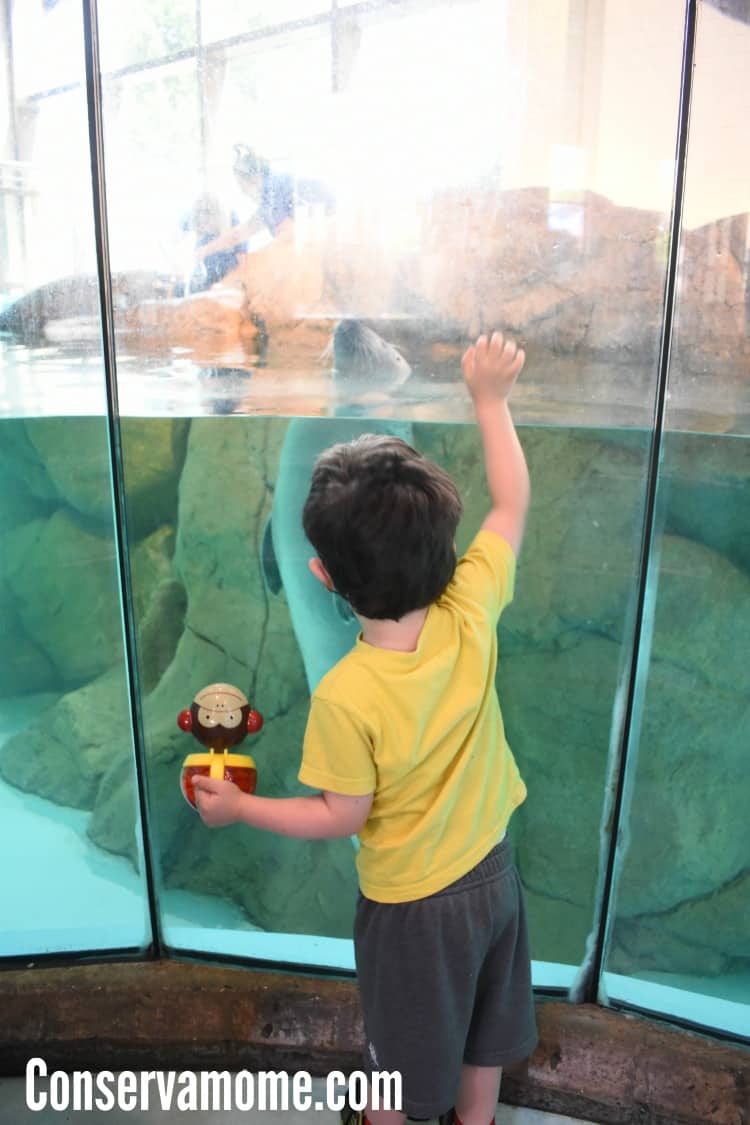 While your little one explores the new critters, they are coming face to face with, they'll be able to enjoy some tasty treats.
Speaking of tasty treats,
SNACKS! 
Having a baby or toddler means you are probably a little more particular at what you have on hand for food. So, having age appropriate snacks is a must while out and about on your summer adventures. BJ's has an amazing selection of snacks for every little one and big one on your shopping list. One treat my baby and toddler love are the Happy Baby Superfood Puffs & Happy Tot Fiber and Protein Pouches. Chances are you or your traveling companions will want to munch on something too so having plenty to go around will save you money.
Happy Baby Superfood Puffs are a melt-in-your-mouth organic snack fortified with choline for eye and brain health. Happy Baby Puffs are enriched with vitamins and minerals and lightly sweetened with real fruit juice concentrate. You can even get a 4-pack for an everyday low price at BJ's!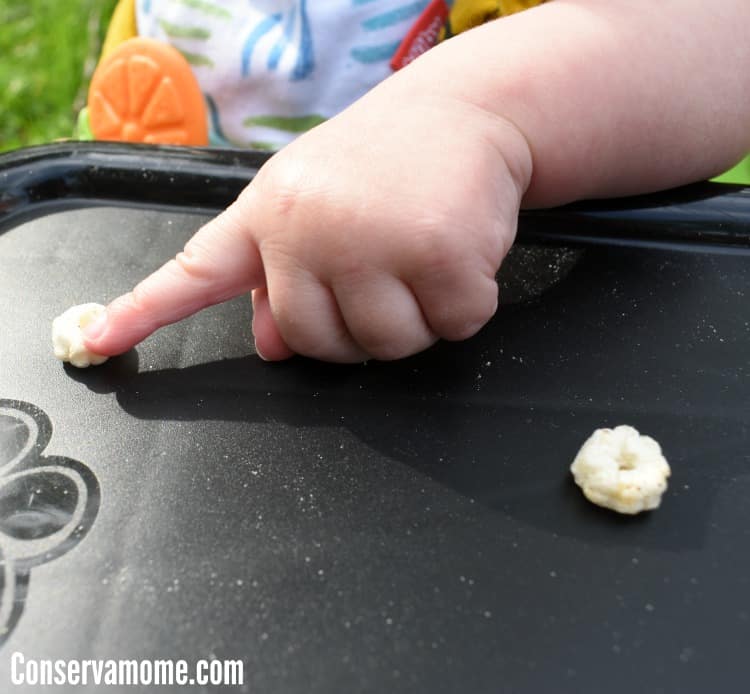 This fun food is the perfect way for your baby to explore new flavors while enjoying the fun around them.
On the Go Baby Gear
While out and about it's hard to bring a high chair with your or other items that are necessary to make sure you keep your sanity. The Summer Infant Pop 'n' Sit Portable Booster Seat is the perfect baby gear item to help make sure your little one can enjoy their tasty treats wherever they go. The Summer Infant Pop n' Sit Portable Booster Seat supports on-the-go lifestyles and makes feeding time easy with a removable tray, innovative pop and fold set-up and over-the-shoulder carrying bag. The lightweight folding frame sets up in seconds, and the detachable, dishwasher-safe tray easily attaches for feeding or play time. The convenient carrying case makes this booster seat perfect for a day in the park or at the beach or a trip to a friend's house.
Your little one will be able to enjoy their favorite snacks anywhere in style and comfort!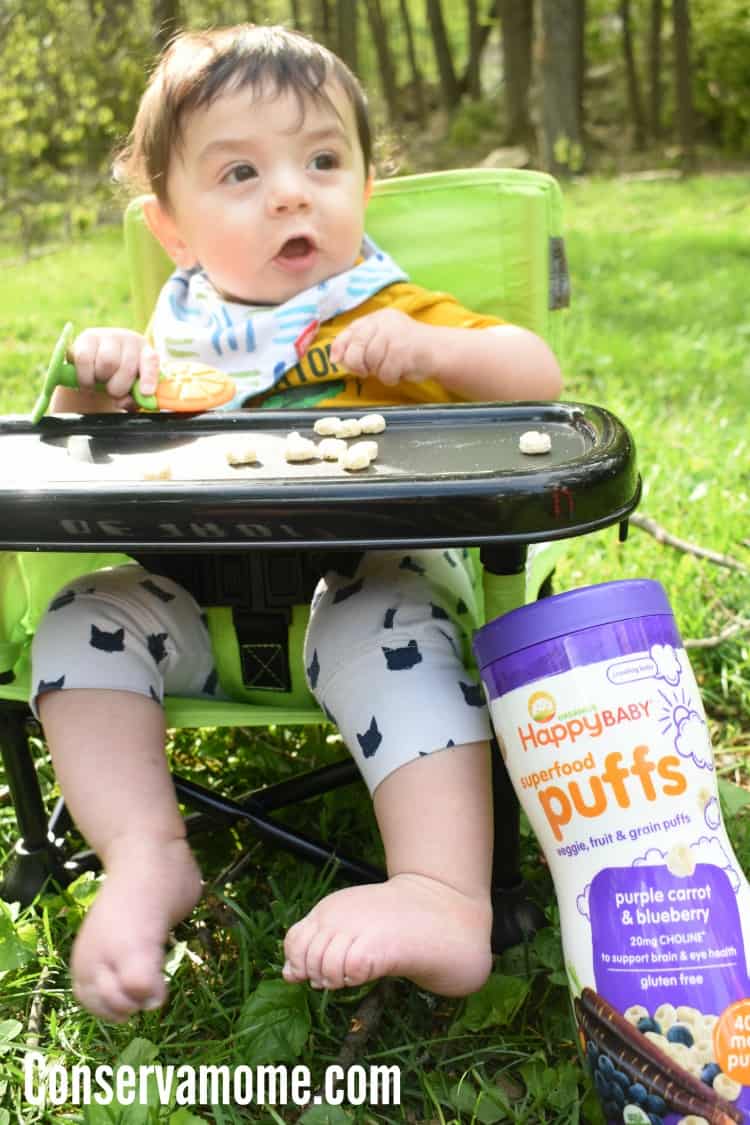 Safety products on the go!
Don't forget that safety is key when out with your little ones on your summertime adventures. Make sure and check out all the other great baby gear you can get at BJ's including the Graco Extend 2 Fit 3- in- 1 Convertible Car Seat  that goes from infant to grade school. This car seat grows with your child as it can be used as a rear-facing infant seat, a front-facing toddler seat or a high-back booster seat. The 10-position headrest adjusts easily for your growing child and the Simply Safe Adjust Harness System ensures your child is properly secured. So wherever life may take you, you'll keep your little one safe and sound!
There are so many amazing products you can grab while at BJ's to make your summer plans a breeze! Keeping your little one fed, learning and exploring the world around them. 
BJ's unbeatable value and assortment allows Members to spend less time shopping and more time with the newest member of their family they help Smart Saving Families save on everything their baby needs by offering everyday low prices on national leading brands and its exclusive Berkley Jensen brand. You'll never be out of all your baby/toddler essentials including diapers, wipes, formula, baby bath and skincare, car seats, strollers and more when at BJ's.
Which will allow you to stock up on all the products needed for fun this summertime!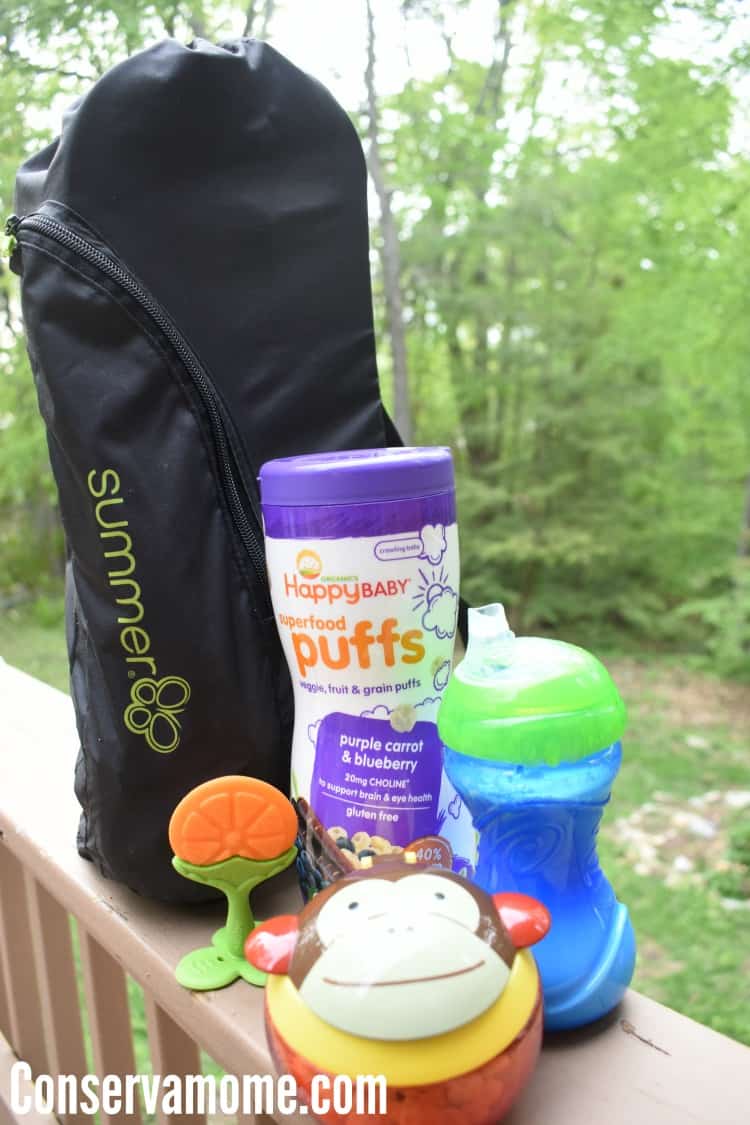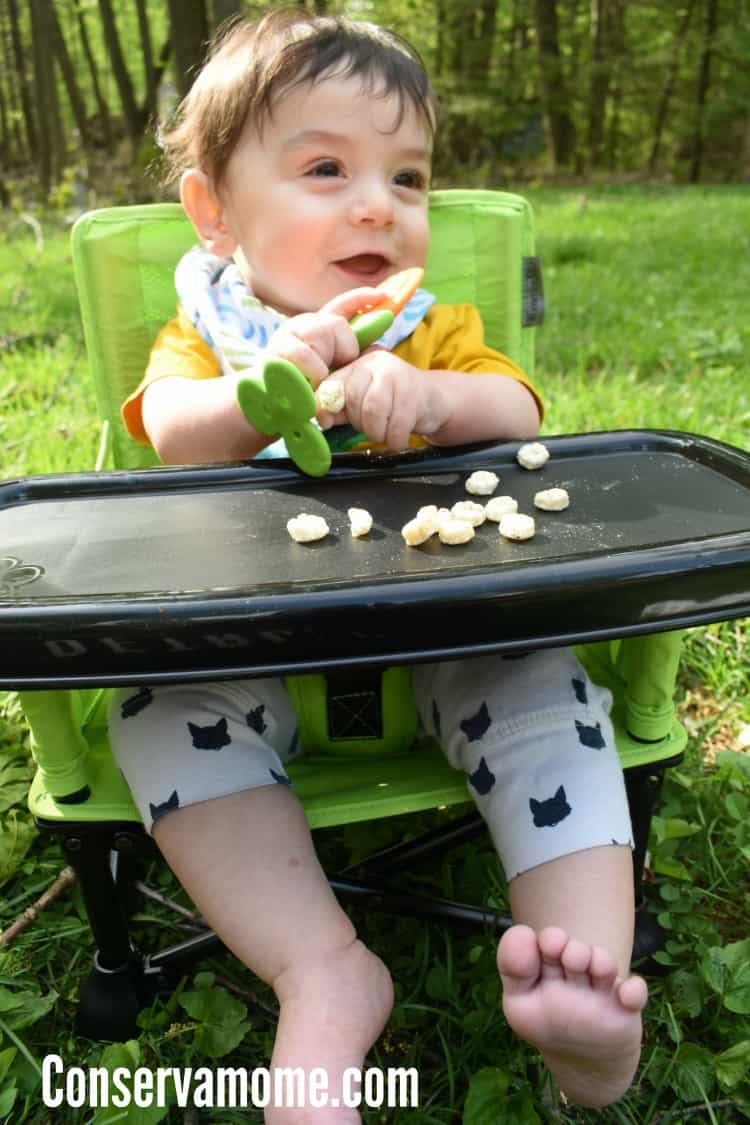 Real friends share savings, which is why I'm sharing my refer-a-friend link for you to join BJ's today and earn a $25 gift card! Refer your friends to join BJ's by visiting and you'll both receive a $25 BJ's Gift Card when your friend joins.